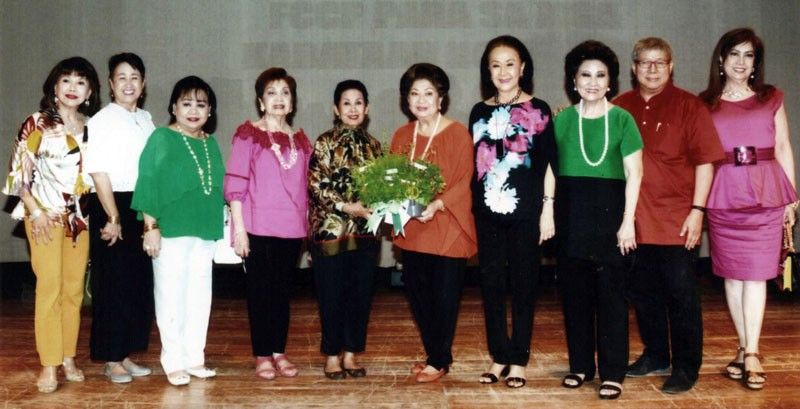 Gilda Salonga, Gay Jamias, Friends for Cultural Concerns of the Philippines (FCCP) Outreach Committee director-in-charge Karen Macasaet, Rose Lazaro, Dr. Elenita Binay, FCCP president Tessie Rodrigo and scholarship program director-in-charge Nonie Basilio, Letty Hahn, FCCP Outreach Committee chairperson Boysie Villavicencio and Ningning de Ocampo
Reaching Out to the Youth
To give flesh to its mission of bringing culture to the masses, the Friends for Cultural Concerns of the Philippines (FCCP), under the astute leadership of president Tessie Rodrigo, Outreach Committee director-in-charge Karen Macasaet and chairpersons Thelma Gana and Boysie Villavicencio, brought the Sayaw at Kanta cultural program to the whole student population of the University of Makati in Makati City.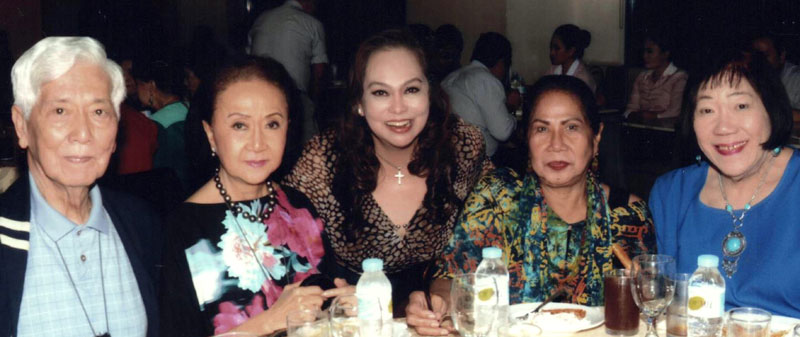 Bert and Nonie Basilio, Nelia Sarcol, Erly Gamboa and Celine Bautista
The event was capped off by sumptuous merienda for FCCP officers, members and performers courtesy of Dr. Elenita Binay.
Keeping the Tradition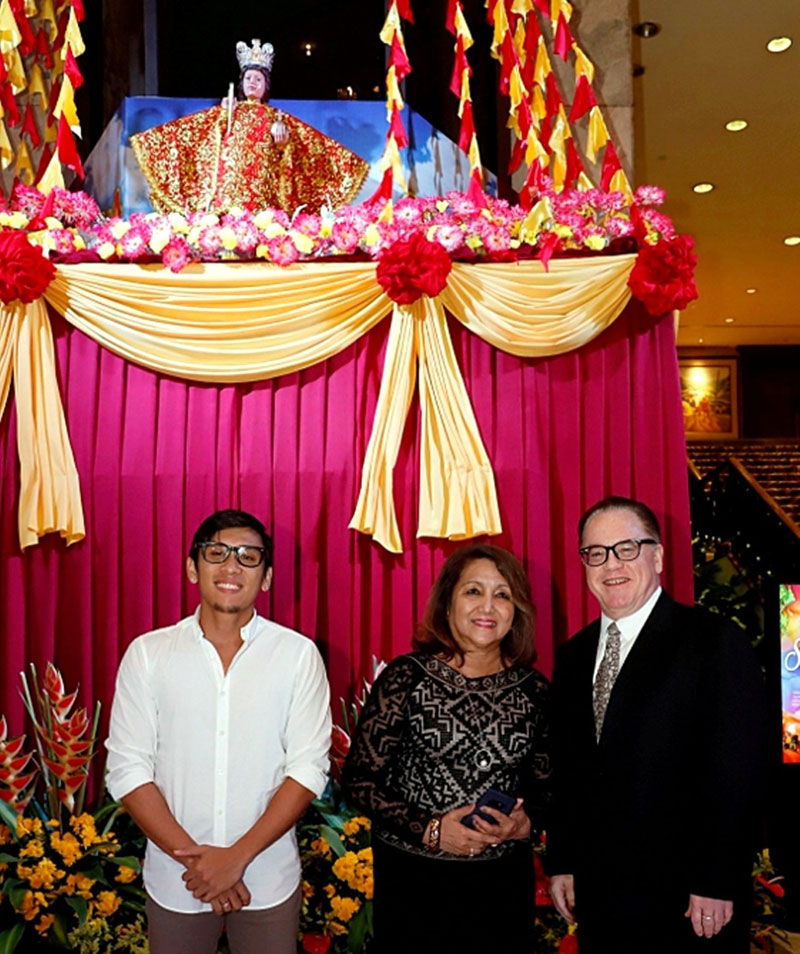 Photographer Robo Formacion, antique collector Josie Pereyra and Marco Polo Plaza Cebu (MPPC) general manager Brian Connelly
Marco Polo Plaza Cebu (MPPC), under the leadership of general manager Brian Connelly and director of sales and marketing Lara Constantino-Scarrow, celebrated the well-loved cuisine of Cebu. Café Marco launched its first of many culinary journeys for the year, Sugbusog Gihapon!, a commemoration of classic Cebuano favorites such as lechon, humba, barbeque, kinilaw, Cebuano street foods, puso and many more.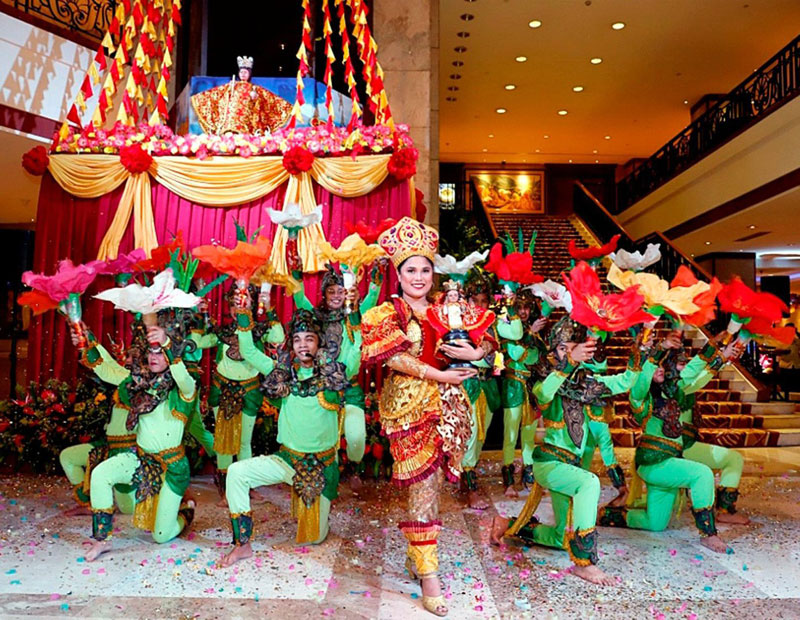 The Mactan Dynamic Dance Company
The weeklong festivities were set against the backdrop of red and yellow buntings and an image of Sto. Niño. Festival Queen gowns designed by Ramil Baguio and Sinulog photos by Robo Formacion were also displayed in the lobby.