The Freeman - Cebu News | Philstar.com
A portal of daily newspapers covering Philippine news headlines, business, lifestyle, advertisement, sports and entertainment. Also delivers Manila and Cebu news.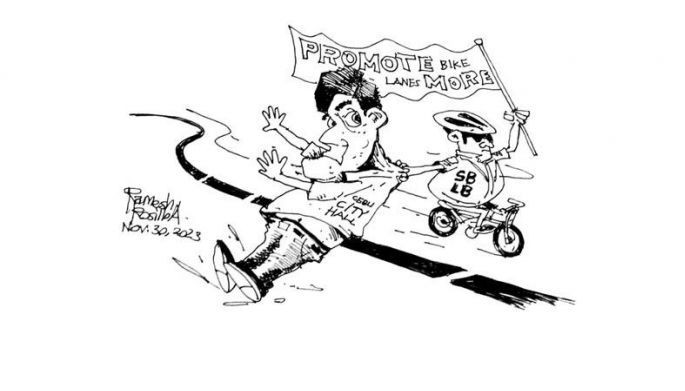 Nov 30 (11 hours ago)
Fed up with having to wait a long time for a ride, or perhaps looking to save money on fuel, or even just wanting the health benefits of exercise while heading to home or work, more and more people in Cebu City are turning to bicycles as modes of transportation.
Freeman Opinion
Nov 30 (11 hours ago)
Karong gi-disqualify na sa Commission on Elections (Comelec) ang Smartmatic sa subasta sa pag-suplay og vote counting machines ug automated election services sa lokal ug nasudnong eleksiyon sa Mayo 2025, mas daghan ang mga pangutana nga angay'ng tubagon nilang Comelec Chairman George Garcia ug kaubanan:
Freeman Opinion
Nov 30 (11 hours ago)
When I watched the television footage of two air force planes reportedly belonging to Communist China flying aggressively in circles above a Philippine Air Force plane that was patrolling the air space above the West Philippine Sea, (together with other air assets of foreign allies), I wanted to get out of my house, carrying my sling shot to shoot these communist invaders.
Freeman Opinion
Nov 30 (11 hours ago)
The saddest and perhaps the most tragic of all political killings in our history happened 126 years ago, when the dictatorial government under General Emilio Aguinaldo, ordered the execution of the Katipunan Supremo, Gat Andres Bonifacio.
Freeman Opinion
Nov 30 (11 hours ago)
ON the Feast of St. Andrew, the Apostle, celebrated on November 30, we are reminded that Christ can call anyone to be his apostle. In the gospel of the day, (cfr. Mt 4,18-22) we see Christ just passing by and when he saw the brothers, Peter and Andrew, he told them to follow him, and, wonder of wonders, they just did.
Freeman Opinion