Will Martha Stewart return to Manila? Ask Robbie Antonio and Doris Magsaysay Ho!
September 4, 2019 | 12:00am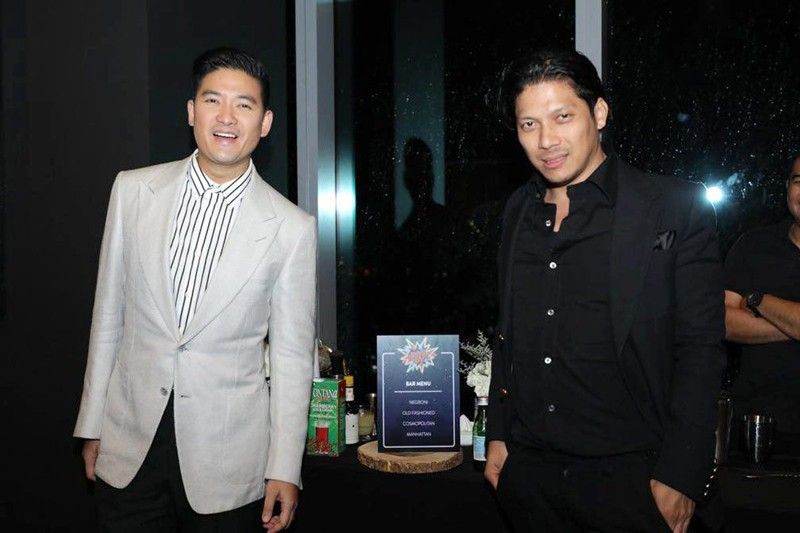 Over a month ago, someone messaged real estate maverick and art collector Robbie Antonio that she would be in Manila and asked if he would be in town to show her around. They had been friends for years, moving in the same circles in New York. They had met in one of her dinners and in some of her events.
That person who messaged him was Martha Stewart.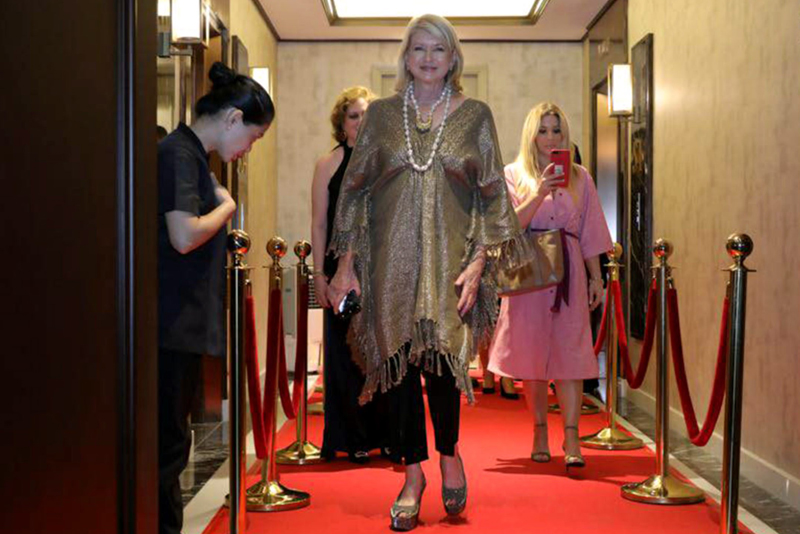 A Filipino welcome for the one and only Martha Stewart
"We have a mutual respect for each other. We both love art, design and culture," said Robbie Antonio of his friendship with the lifestyle legend. In her visit to Manila, Robbie and Martha were inseparable.
Before anything and everything else, Martha was in Robbie's office where Robbie showed her his vision for Renegade, his new baby which incubates and develops branded ventures in apparel, beauty, specs, electronics, interiors-home accessories, kids, pet accessories and food. Great minds think alike and if there's something that these two share, it's a common love for building empires.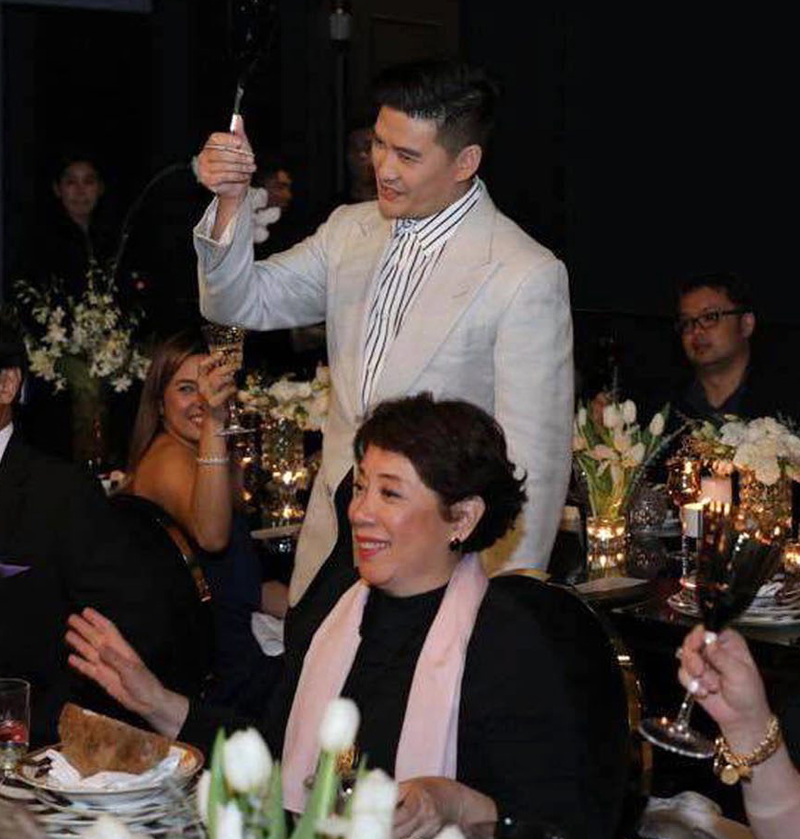 Tim Yap proposes a toast to Martha Stewart as Doris Magsaysay Ho looks on.
That first night of Martha's Manila visit they went for a quiet dinner at Robbie Antonio's Rem Koolhaas-designed home in Forbes Park where Bruce Ricketts of Mecha Uma prepared a nine-course degustation for Martha. She had heard about Robbie's home (which he calls Stealth) and wanted to see it from a year ago when they saw each other in New York.
Miss Martha
"It's a unique experience," is how Martha describes being in Robbie's home. "So much crazy art, it's amazing!" In another post, Martha shares her astonishment at being hosted in such beautiful homes in the Philippines and how people call her "Miss Martha." I told her adding a "Miss" to a name is akin to respect, like "Miss Meryl Streep," for example.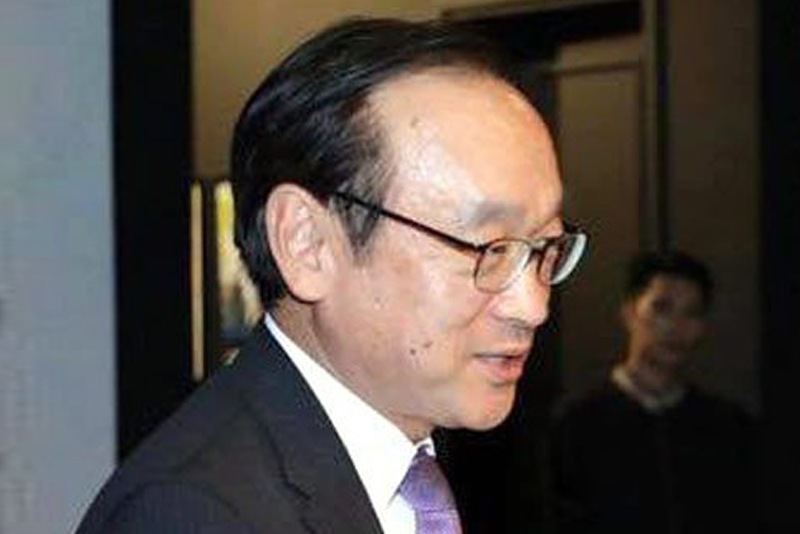 Arigato, Martha-San: Japanese Ambassador Koji Haneda
The next few days were a whirlwind of sampling Filipino food and embracing Filipino hospitality. I salivated on social media as I saw her savor Pepita's lechon de leche, I was moved when she asked to be photographed with the cooks in an ancestral home in Pampanga and saw how graciously she accepted everybody's request for a photo with her.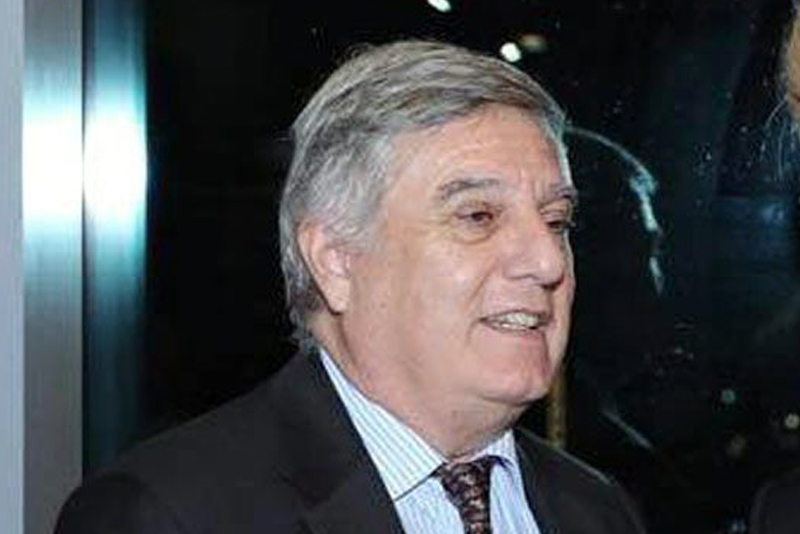 Italian Ambassador Giorgio Guglielmino
At the rice fields, they were invited to come and plant. Robbie said, "I'll only go if Martha steps in." And so Martha stepped in. "Uhm, if Doris (Magsaysay-Ho) steps in." And then Doris went into the field. Robbie all of a sudden had to make some phone calls to arrange the transport for Martha, being the hands-on host that he is.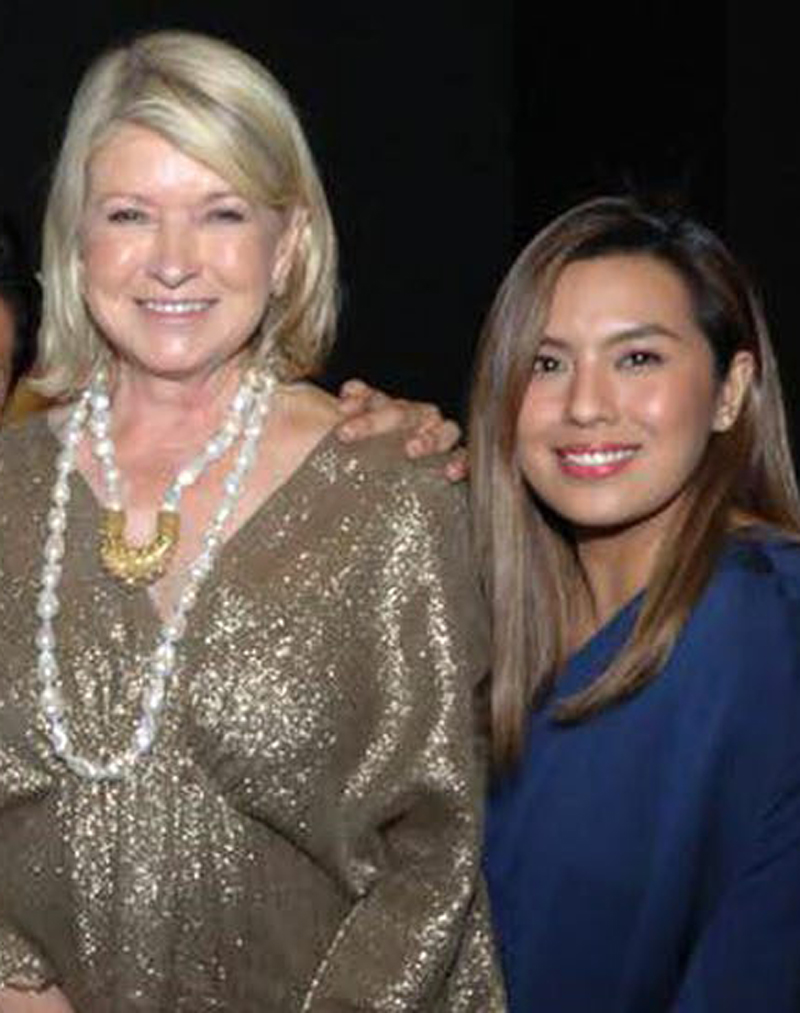 Martha Stewart and Nikki Gil
"We've been together the past three days — hope you're not sick and tired of me," said Robbie at the intimate dinner for 20 he hosted for Martha and her friends on their last night. "Just a bit," Martha jokingly quipped.
Who has more mag covers?
The bar that night was hosted by Yup! ­— a café-slash-bar concept by yours truly in collaboration with Renegade. Robbie told me it would be the perfect time to tell Martha about my involvement, in front of everyone —ambassadors and guests at the dinner. "Yup, yup, yup!" Martha said with approval. Coming from the lifestyle queen herself, it was a sign of great things to come.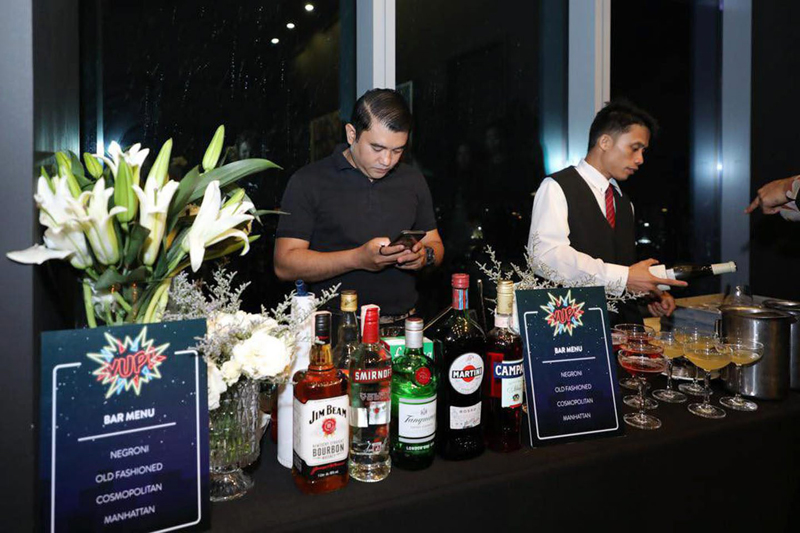 Coming soon to a corner near you: Yup! Coffee Bar
Before the nine-course meal catered by Marquee for Renegade started, I cajoled Martha and told her she had met her match in Robbie, who probably has more magazine covers than her. "I don't think so," she said in a deadpan tone that caused the room to laugh. "I have 85 covers, and counting," said Robbie in jest. Well, 86, to be exact, if you add the cover of Doris Ho's company publication in which she had offered Robbie to be on the cover at the start of the night.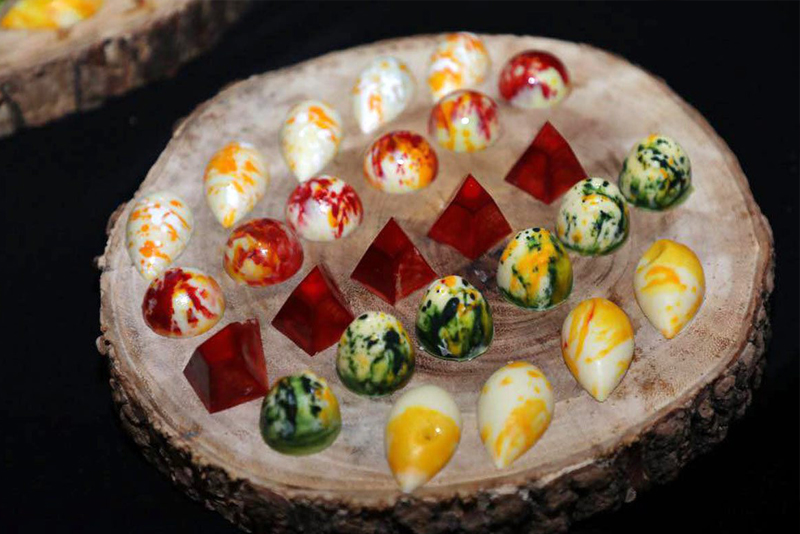 Pralines inspired by Martha prepared by the Marquee Events team in collaboration with Renegade Concepts
"We have 30 years of my magazine," said the goddess of lifestyle, entertaining and home. So we computed — 30 years of Martha Stewart Living multiplied by 12 issues a year is at least 360 magazine covers. And that's just with her own title.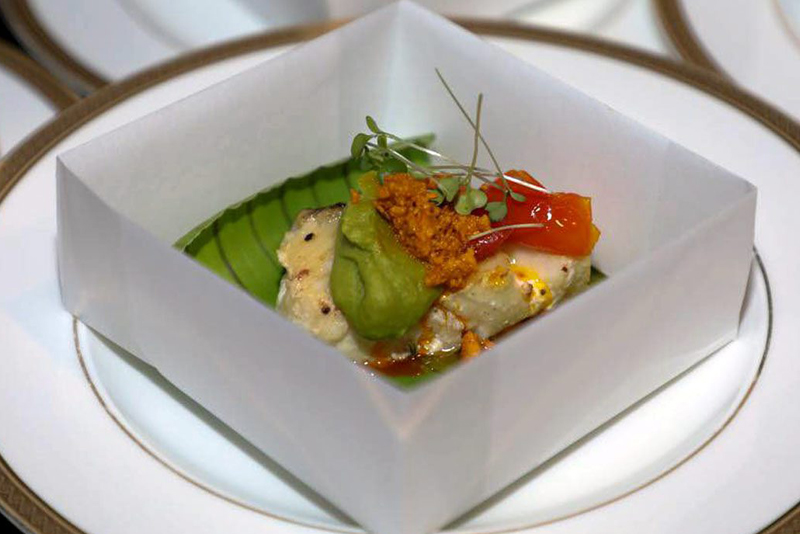 The Marquee Events Place peeps prepared this Supreme Wild Chilean Seabass sa "Tampipi" Pea Puree and Bottarga Filipina for Martha Stewart.
We left it at that and continued on with our meal. Martha thanked her gracious hosts, from Robbie to Doris, and told us how wonderful her time has been in the Philippines.
Come back soon, Martha! Time to explore the islands next.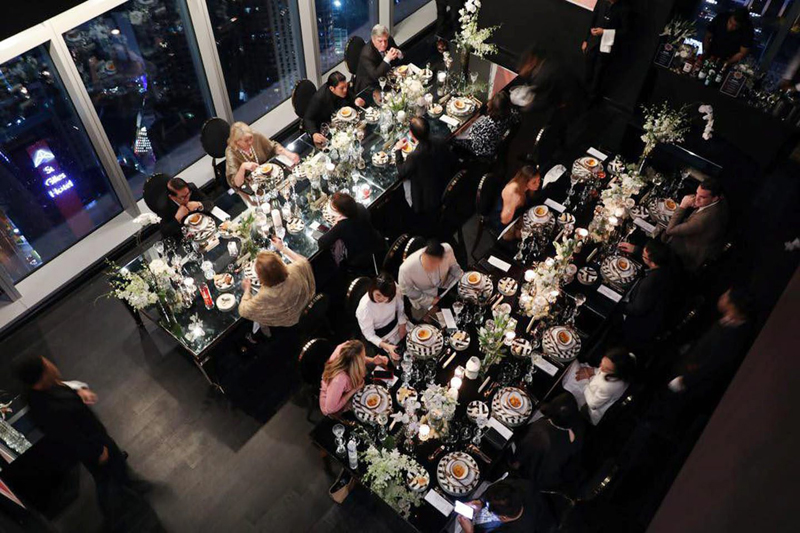 A feast for the senses to cap Martha's Manila visit at the penthouse of Trump Tower
* * *
Follow the author at @officialtimyap on Instagram.