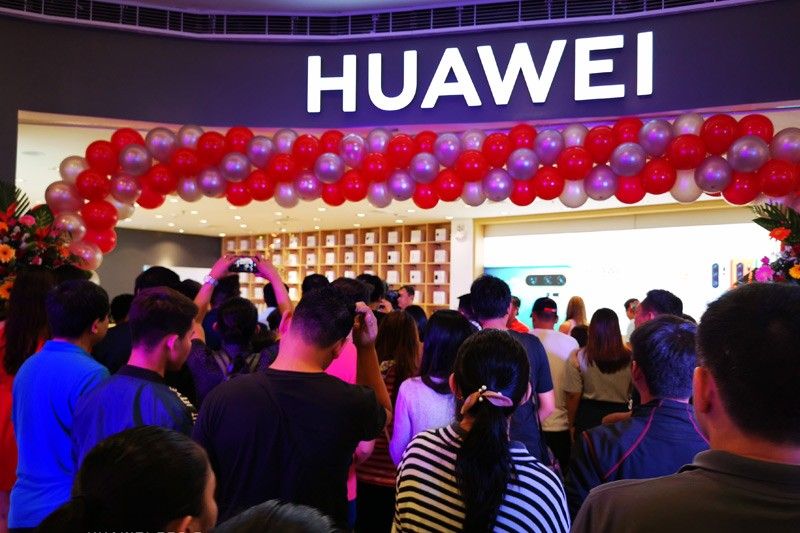 Huawei opened its 150th experience store at the Podium on June 22.
Photo Release
Huawei remains strong in Philippines with opening of 150th store
MANILA, Philippines — Despite global concerns, Filipino fans need not worry as global tech giant Huawei is making sure that it is here to stay.
A testament to its continued success in the local market is the milestone opening of the 150th experience store last June 22 at The Podium. The newest experience store is located on the third floor of the newly opened section of the upscale mall.
This is following news of US trade bans which the Department of Information and Communications Technology noted will have a very limited effect in the Philippines.
True enough, the newly-launched experience store is stocked to the brim with Huawei phones poised to please fans, old and new, looking for quality smartphone technology.
READ: US ban on Huawei to have little impact on Philippine telcos — DICT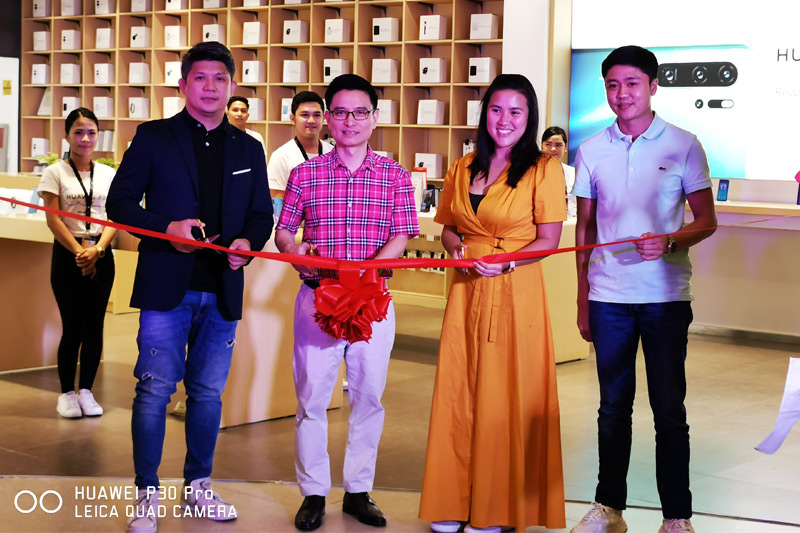 (From left) Jeff Dy, head of sales for Huawei, Jason Tan, chief executive officer of Aerophone, Nona Go-Castañares, representative from the Podium, and Droz Cuevas, region business head. Photo Release
Gratitude to loyal partners, patrons
During the opening, Jeff Dy, head of sales for Huawei Consumer Business Group, thanked everyone for the unwavering support from media, retailers, and local consumers that helped Huawei become one of the top brands in the country. He also stressed his appreciation to the dealers' efforts in holding their own sales and after-sales initiatives.
"I can proudly say that Huawei is devoted to its consumers—we will continue to listen and provide technology that is beneficial to them; this is how committed the brand is to its consumers," said Dy.
"Huawei is one of our trusted partners and we are very happy to be part of their success in the Philippines", says Jason Tan from Aerophone. "We rally with Huawei because from the beginning, we share common values of putting our consumers first and making sure that we offer top-notch technologies to make their everyday lives easier."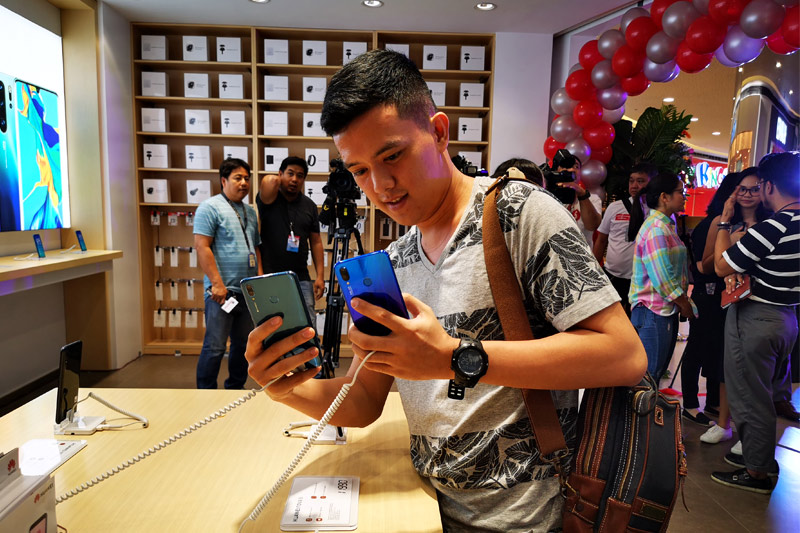 Huawei is currently rolling out EMUI 9.1 updates that comes with useful new features for an enhanced user experience. Photo Release
Huawei moving forward
Huawei's resilience is attested by years of putting out top-of-the-line products, from budget-friendly units to top-shelf flagships. Most recent in its roster of flagship units is the anticipated addition of its new foldable phone offering, the Huawei Mate X, that's creating buzz here and abroad.
Following through on its promise, Huawei continues to provide security updates and after-sales services among all Huawei users across its international markets. This commitment accompanies the innovative, future-proof nature of Huawei's technology as well as being part of the company's dedication to providing unparalleled customer support and satisfaction.
Software updates underway
Huawei is now steadily rolling out EMUI 9.1 updates to all users globally, even as installation numbers of the previous version, 9.0, nears 100 million devices. The update comes with plenty of new features and upgrades that will further enhance the user experience on all compatible Huawei phones.
Promos galore
Purchase a Huawei phone until June 30 and enjoy a back-to-school promo includes freebies from Bluetooth backpacks to Bluetooth speakers. Check out which phones are eligible for the promotion by checking this link.
Meanwhile, with the rainy season recently announced by PAGASA, Huawei is also out with a rainy season promotion, from June 21 to July 31. The promotion grants rewards to customers upon purchase of a brand new Huawei P30 Pro, P30, P30 Lite, Huawei Mate 20 Pro and Huawei Y6 Pro 2019. Learn more about this promotion here.
For more information, visit the Huawei Philippines website at https://consumer.huawei.com/ph/