Recipe: Healthy Tokwa Bites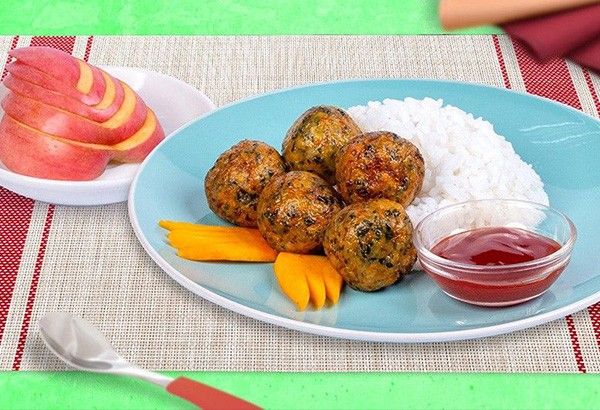 MANILA, Philippines — Constantly looking for recipes of healthy dishes for the family? No need to look too far.
Here's a light and healthy meal suggestion from Ajinomoto Philippines Corporation. It's a power-packed basically vegetarian dish that makes use of tokwa as main ingredient.
Tokwa Bites
INGREDIENTS:
1/2 cup minced malunggay
2 cups grated squash
1 cup tokwa, ground
1 tsp. iodized salt
1/4 tsp. ground black pepper
1 tsp. Ajinomoto Umami Seasoning
2 tbsps. diced onion
2 tbsps. cornstarch
1/4 cup bread crumbs
2 cups cooking oil
3/4 cup ketchup
PROCEDURE:
1. In a bowl, mix together malunggay, squash, tokwa, salt, pepper, Ajinomoto Umami Seasoning, onion, cornstarch and breadcrumbs.
2. Get 1 tbsp. of the mixture and form into a ball. Do the same for the rest.
3. Heat oil in pan and fry tokwa balls until golden brown.
*Tip: If you like crunchier tokwa bites, add more breadcrumbs.
RELATED: Plant-based food advocate shares Upo Lasagna recipe