Wealthy dining with HSBC
September 29, 2022 | 12:00am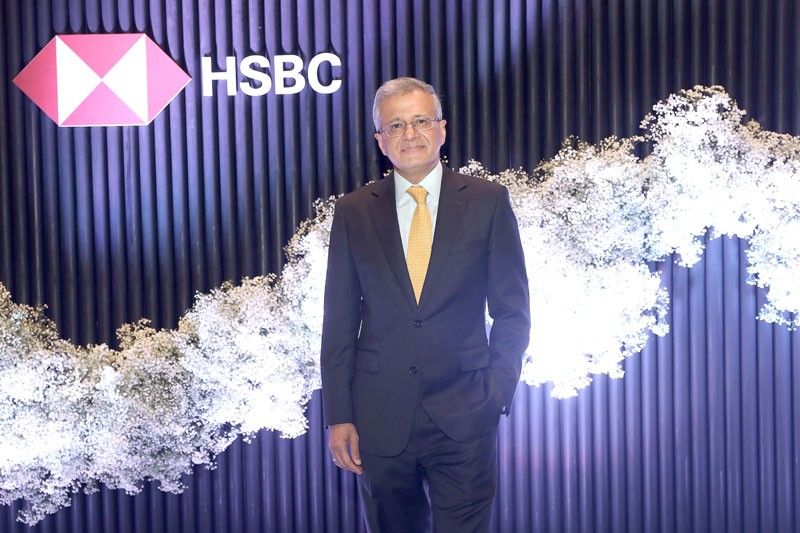 The invite said: Business formal with a hint of gold.
Gold, as in wealth. It was a dinner to celebrate the launch of HSBC Wealth, opening up a new world of golden opportunities for Wealth Management. Aside from health, wealth is a timely topic during these times. We have to handle both properly.
After a montage and display of lights meant to dazzle, HSBC Philippines president and CEO Sandeep Uppal welcomed some 400 guests and said, "The launch of HSBC Wealth is yet another milestone in our 147-year history in the Philippines. This demonstrates our confidence in the country, reaffirms our commitment in bridging our Philippine customers with the rest of the world and supports HSBC's ambition to be the leading international wealth manager in Asia."
The explanation goes like this: HSBC Wealth is exclusive to p them protect, diversify and grow their wealth.
"This evolution of our Wealth Management business builds on our continued commitment to investing in the Philippines with new capital, giving our clients a wider suite of products and better customer experience through our qualified wealth managers," said HSBC Wealth vice chairman Peter Faulhaber.
Held at the Grand Ballroom at Shangri-La at the Fort, HSBC guests were treated to a sumptuous feast prepared by chef Carlo Huerta of the Shang Fort, which took them on a culinary journey across HSBC's international network.
First, there were cocktails at the bespoke Gold Bar starting with sustainable yellow-fin tuna on a sago cracker topped with labuyo mayonesa and cancha crisp. Then Chicken Bicol express in crispy lumpia and buko krema. And pulled pork adobo puff on truffle perfume. Drinks were a refreshing dalandan spritz and calamansi iced tea.
The dinner consisted of three courses. First was perfect for a pescatarian like me: a seafood medley of seared scallops, dill-marinated tiger prawns, pomelo, sundried heirloom tomatoes, crispy fennel, warm passion-fruit sauce, and gold-dusted potato paper. These fruits of the Philippine sea symbolized HSBC's 147 years of presence in the country. A dalandan sorbet was served as a palate cleanser.
Next course was a Josper-grilled beef tenderloin with spiced carrot puree, crispy potato stack, sautéed broccoli, gold flakes, port wine reduction, and saffron tuille, which represents the presence of HSBC in North America. Of course, I asked for a meatless substitute: risotto with truffles and asparagus.
True to the evening's theme, pastry chef Myles Sanchez created a sumptuous Belgian dark-chocolate mousse in chocolate nest raspberry jelly and seasonal berries. This was a sign of the sweet future being ushered in through the services of HSBC Wealth. Guests were also treated to specially made chocolate bonbons as a sweet ending to a "wealthy" evening.
Music performed by a string quartet played apt songs originating from Asia, North America and Europe, respectively.
Guests were also entertained by the vocal stylings of theater stars Gab Pangilinan, Gian Magdangal, Reb Atadero and Frenchie Dy, who did songs from "The Greatest Showman."
Capping the event was a toast to new opportunities led by Uppal, Faulhaber and HSBC regional head of Private Banking, Asia Pacific Siew Meng Tan. A toast to wealth!