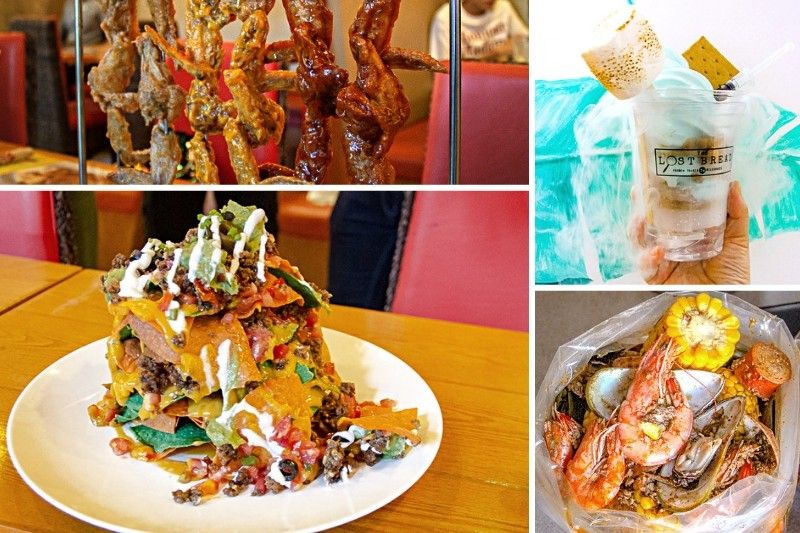 Southwoods Mall is fast becoming a culinary hotspot in the south.
Megaworld/Photo Release
Fun dining in the (south) woods!
MANILA, Philippines — People travel for food. And no matter where our adventures take us, food will always be a central part of the trip.
For years, people living in the south (of Manila), particularly in Cavite and Laguna, would drive all the way to Makati City or Quezon City just to explore and experience the burgeoning food scene and cool, IG-savvy restaurants that have been popping on their feeds.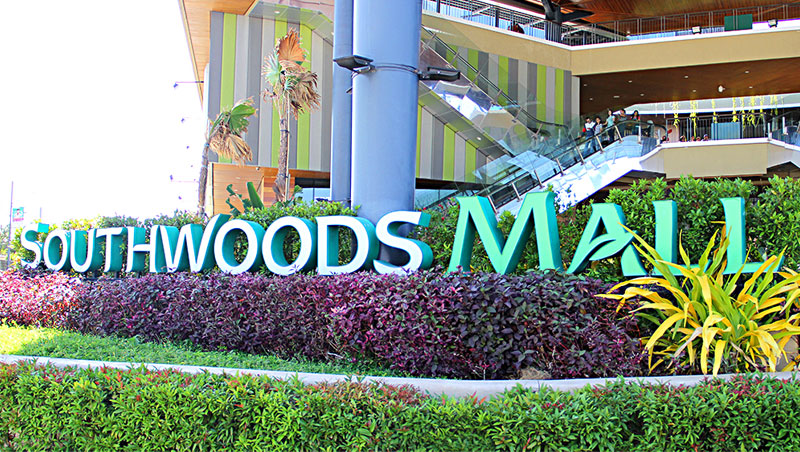 With the opening of Southwoods Mall in Biñan, Laguna in 2017, locals need not brave heavy traffic to get their milk tea fix, satisfy their seafood cravings or simply enjoy Happy Hour because eats all here! Photo Release
Well, times have changed. With the opening of Southwoods Mall in Biñan, Laguna in 2017, more and more northerners are heading south now, not just to step away from the madding crowd, but also to enjoy a drink or two, or share a meal in the mall's culinary hotspots while enjoying the cool breeze.
Eats all here!
Southwoods Mall, which is part of the 561-hectare township in Biñan under Global Estate Resorts Inc (GERI), which is a subsidiary of Megaworld Corporation, is fast becoming a culinary hotspot in the south. Locals need not brave heavy traffic to get their milk tea fix, satisfy their seafood cravings or simply enjoy Happy Hour because eats all here!
"A lot of people are attracted to Southwoods Mall because of its laidback feel and accessibility to Metro Manila," explained Rachelle Penafloria, vice president for sales and marketing of Megaworld Global-Estate Inc.
"Southwoods Mall is Southwood City's life force, bringing the community, as well as people from all over the metro together," she said.
I went to visit the mall on a Monday—during the 6.2 earthquake that rocked the metro, but it felt like a weekend because the restaurants were busy, Starbucks was full, and there was a long queue at Macao Imperial Milk Tea.
Over at the 24-hour Food Hall, which is fashioned after the food hall at Megaworld's Uptown Mall in Taguig City, you'll find the usual players and local finds. The well-lit spacious hall with colorful tables and chairs has an al fresco-dining feel.
My personal favorite is the lush activity area where one can enjoy the cool breeze while planning their "eati-nerary." Check out these restos: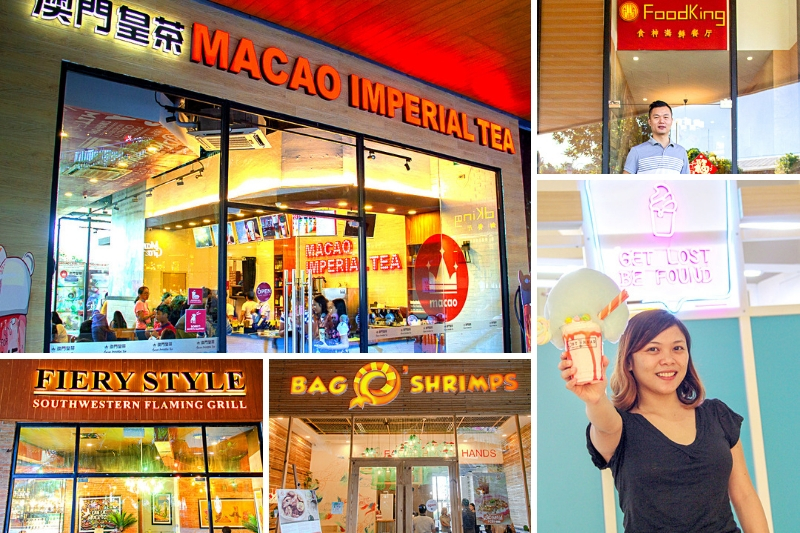 Food King: Fujian cuisine at its finest
Enjoy Fujian cuisine at its finest at Food King. Unlike other Chinese dishes, which are heavy on seasonings, Fujian dishes are slightly sweet and sour, and less salty.
At Food King, they let the natural flavor of fresh seafood shine. The steamed lapu-lapu in light soy sauce with sesame oil oozes with freshness. It doesn't taste fishy at all! Same goes for the steamed shrimp with soy and green chili dipping sauce.
Owned by John Zhan, a native of Fujian province, the restaurant showcases the best of China—from the food and beverages (they have Snow Beer), down to the china and silverware.
The menu is in Chinese, but don't be discouraged by it. Just look for Maricel and she'll interpret it for you. This authentic Chinese restaurant isn't exclusive to Chinese nationals. Everyone is welcome to partake of its delicious offerings.
Fiery Style: Where Tex-Mex lovers dine
This Tex-Mex food lovers' haven takes pride in its nacho tower called Fiery Nachos, a neatly stacked mound of fresh-cooked chips enclosed in a metal container.
Well, they should be because it's the bomb! The "tower" is layered with corn chips, nacho cheese sauce, tomato salsa, jalapeños and sour cream, fresh guacamole and your choice of grilled jalapeño-lime chicken, Mexican chili beef and barbecue pulled pork.
Another must-try is the Lord of the Wings, 24 chicken wings in four relish flavors: Fiery BBQ, Sweet Chili, Texan-style BBQ, and Fiery Salted Egg. Then there's the Galleon of Bones, a shipload of barbecue beef ribs, chicken wings and meaty pork hammers served with your choice of Southwest chips, fiery rice, coleslaw, and Texan-style barbecue sauce. I'm not a fan of their freshly baked Soft Brownie a la Mode, though.
Fiery Style also features an acoustic night for entertainment.
Bag O'Shrimp: A bagful of seafood goodness
It's time to dive in at Bag O' Shrimps and swim through their off-the-hook selections: Big Poppa (shrimps, clams, mussels, sausages, and corn), Crab and Mussels in a bag.
Here, messy eating is highly encouraged. So eat with your hands! No one will criticize you if the sauce is plastered on the side of your cheeks or if the butter with garlic sauce gets smeared on your lips.
You can adjust the spice level of the sauce depending on how you want it.
Macao Imperial Milk Tea: Tea-rific
With over 200 branches around the globe, Macao Imperial Milk Tea originated in Macau. Their tea leaves are sourced directly from the Las Vegas of Asia to give their beverages that legit tea flavor.
The bestseller is the Cream Cheese line—Cream Cheese Cocoa, Cream Cheese Oreo Milk tea and the Cream Cheese UjiMatcha. When enjoying the Cream Cheese milk tea, ditch the straw. Drink it straight from the cup. That way, you'll get to savor the creaminess of the cream cheese infused with tea.
Aside from their beverages, what draws millennials here is its IG-ready dining area, which, like Macau, glitters with fancy lights and colors.
The Lost Bread: Not your ordinary milkshakes
The Lost Bread prides itself on being one of the first brands to revolutionize milkshakes in the country.
Here, the iPhone eats first because the products—the ice cream milkshakes (Summer Camp S'Mores, Swiss Missed, The Carousel) and the French Toast Cubes—are all picture-pretty. It would be a sin if you devoured it right away without posting on IG.
The brand started out as a food-park stall in Maginhawa in Quezon City way back in 2015.
The 6.2-magnitude earthquake made me quite dizzy, or it might have been the sugar rush from all the milkshakes, milk teas and savory meals I tried that day at Southwoods Mall. Whatever it was, eats worth returning to.