A New Era for the Heart of Davao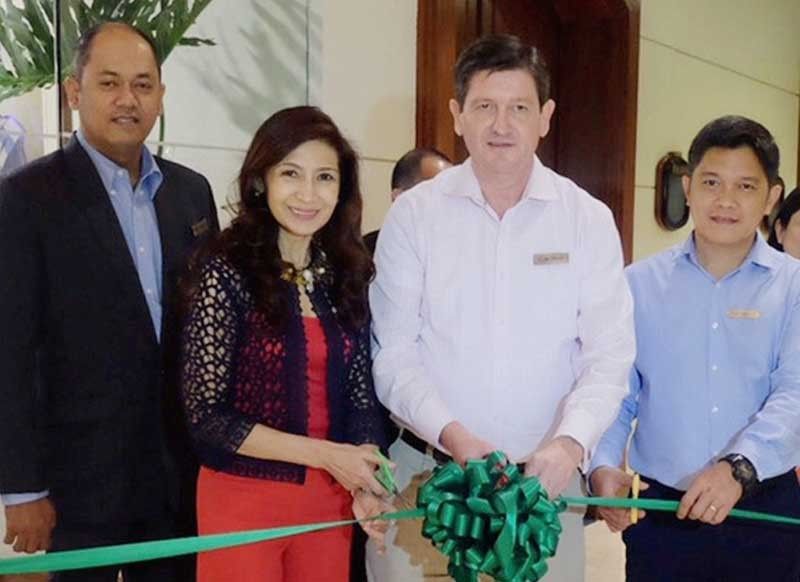 Marco Polo Davao, the premier five-star hotel at the heart of Davao City, recently announced the appointment of Colin Healy as general manager of the well-loved international deluxe hotel. "I wish to continue the legacy of Marco Polo Davao and I believe it's all about people taking care of people," Colin Healy said of his new role. The hotel also launched its newest Event Centre at the ground level, which will surely become Davaoeños' go-to destination for events and banquets and to enjoy the signature dishes of the hotel's three renowned dining outlets.
A Brazilian blowout for Bulakeños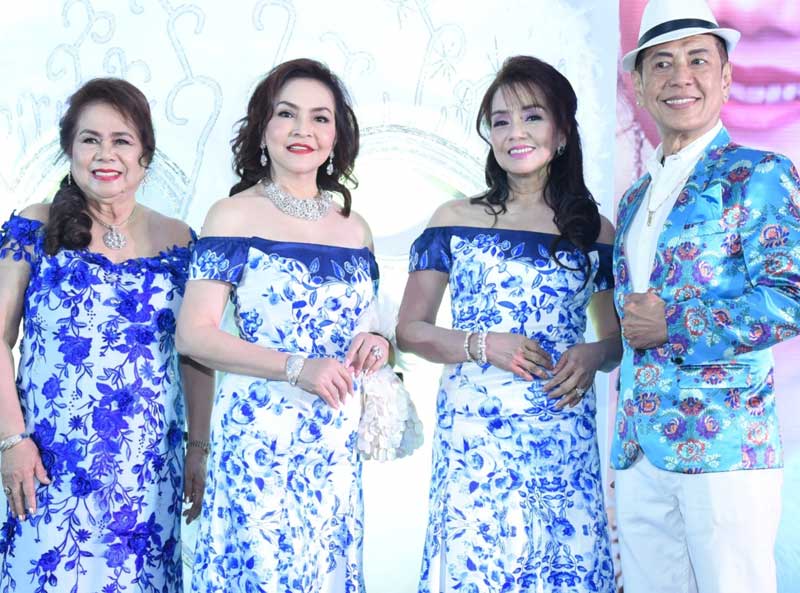 Celebrators Club Bulakeño officer Letty Calma, president Milo Bondoc, vice president Beging Soriano and officer Sonny Tanchanco.
The Manila Polo Club was transformed into an all-white Brazilian paradise to celebrate the birthdays of Club Bulakeño president Milo Bondoc, vice president Beging Soriano and officers Letty Calma and Sonny Tanchanco. The momentous gathering, which was attended by the club's members and guests, was more than just a party; the proceeds from the event were also donated to the club's various scholarship programs and disaster mitigation campaigns. Starting off with Latin and ballroom dancing, the venue then burst into a cacophony of white lights, ceiling splendor, giant feathers and Brazilian models who joined the guests who arrived in their fabulous white outfits. Everyone enjoyed having their scrumptious dinner against the backdrop of bossa nova music as well as the parade of the stunning Carnival Queens and Empresses. It was a fitting celebration for four well-loved Club Bulakeño leaders.
A priceless freedom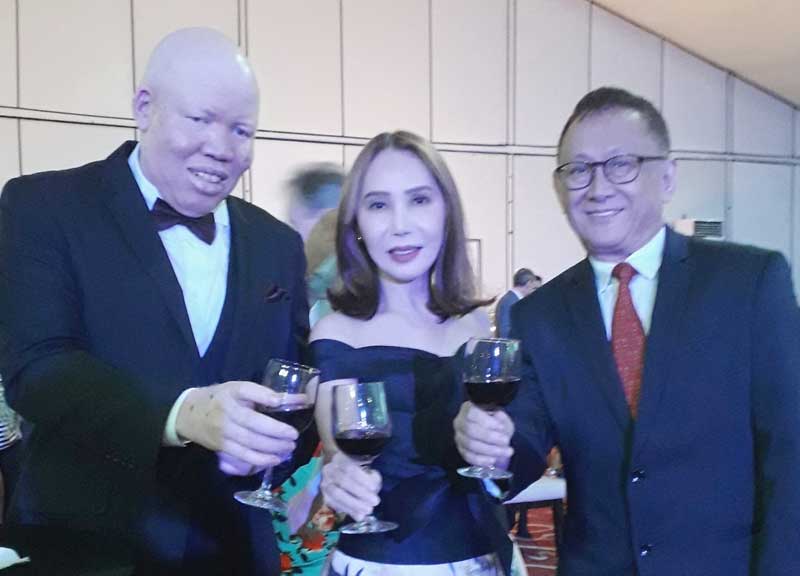 On the occasion of the 25th Freedom Day of the Republic of South Africa, a stately celebration was held at Sofitel Philippine Plaza Manila in Pasay City. South Africa is the largest trading partner of the Philippines among all hAfrican nations in import/export business. Seen in the photo during the noteworthy event are South Africa Chargé d'Affaires Boiki Phillip Motloung, Gambia Consul Agnes Huibonhoa and Foreign Buyers Association of the Philippines president Robert Young.