Diliman revival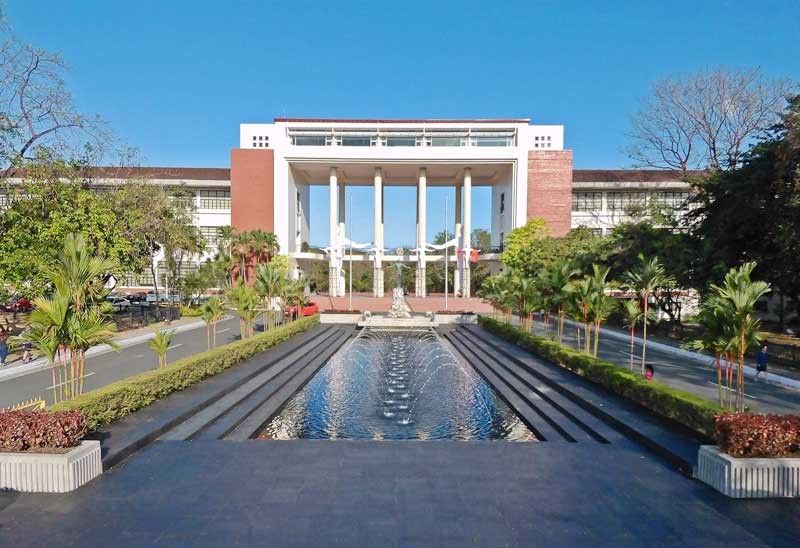 One wishes the excellence that UP and its Oblation stand for extends not only to how UP shapes its graduates, but also to how it builds (and maintains) its structures and settings.
I spent a big chunk of the 1970s at UP Diliman, off and on and eventually finishing two degrees (in architecture and landscape architecture). Aside from structured learning, I spent as much time in and around the campus for my informal education — learning to drive, play tennis and indulge in the essential nonsense that teenage college students are wont to do. It was a well-rounded education.
The campus' landmarks were beacons to my second home. The first sign was and still is that of the carillon, as seen from a distance. Then came the welcoming arms of the Oblation in front of Quezon Hall, and finally Melchor Hall, where the College of Architecture was located until a decade ago, when it was given its own lot next to the University Police Station.
After graduation I visited often. UP's greenery (although now a bit untidy and lacking in coherence) is always a welcome relief from the rest of the metropolis. The tragedy, however, is the fact that its buildings and grounds leave much to be desired in terms of maintenance. In the case of newer additions, there is an inconsistent aesthetic and a general lack of integration with the older, more stately buildings.
Current UP president Danilo Concepcion has been gung-ho on projects for improvement. On a recent visit, I spotted two projects already completed, the new College of Architecture block, and the revived Oblation fountain.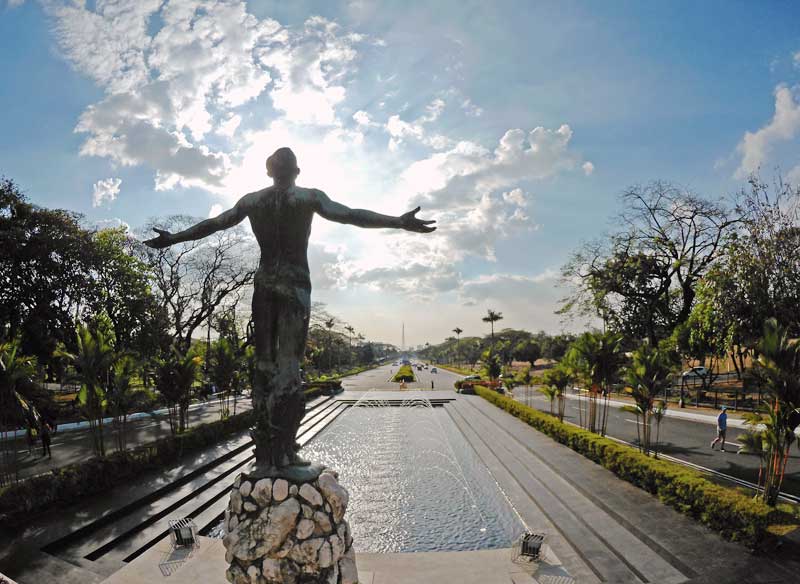 The UP Oblation symbolizes excellence, sacrifice and service for the common good.
I taught at the College of Architecture over a decade ago, during its transition from Melchor Hall to its current complex site. We started with a building that used to be the Physical Plant Office and was re-purposed by architect Nicolo del Castillo. A second structure, designed by architect and former dean Danilo Silvestre, was built beside it, housing design studios. A modernist bridge by architect Bronne Dytoc connected the two structures over a sloping landscape.
Both sufficed for a time, but our student population grew fast, so designs for a new block was initiated. The design was by architect and former dean of the college Anne Espina. The additions were completed with vital assistance during construction from architects Vincent Jamir and Jun Bulaong. Funding was a challenge, says Dean Espina, whose services for the project were pro bono, but a decade hence, the block has been completed along with a much-delayed auditorium.
On a visit last week, I spied that the original fountain in front of the Oblation has been brought back to life. Until the 1970s this area was a lawn. In 1974, a plaza and fountain, designed by landscape architect Nathaniel Nueñas was completed. Unfortunately these were not maintained and a decade later the pool was filled with soil and planted to grass.
The Oblation was the idea of pre-war UP President Rafael Palma. He commissioned Guillermo Tolentino to sculpt a statue inspired by the second stanza of Jose Rizal's "Mi Ultimo Adios." The iconic figure with outstretched arms symbolizes educational excellence and service to the Filipino people. The original statue was inaugurated in 1939 at UP Padre Faura. Ten years later it was transferred to the Diliman campus.
The revived fountain and the Oblation look good together, making for an Instagrammable spot for visitors and students. One new addition nearby, however, looked odd to me. There is now a low metal fence along the perimeter of Quezon Hall's grounds. I miss the hedges of colorful santan that used to elegantly frame the site as well as prevent people from crossing into the area. The new fencing does not do either well.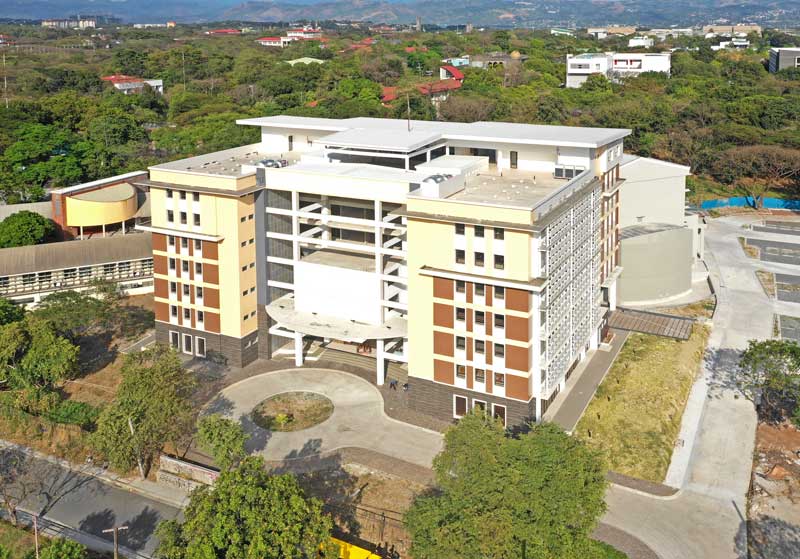 The new College of Architecture building will produce new generations of architects and landscape architects.
There are a slew of other projects underway. These include a plaza in front of the library, the lagoon with benches donated by the UP Alumni Association in America, a new student union, shopping center, sports facilities including an oval, football field, stadium, and an Olympic pool. Also being renovated are several residence halls as well as the 1960s International Center.
Like the shopping center and residential complexes, the Faculty Center burned down a few years ago. This will be redeveloped as a six-level Faculty Commons with conference facilities, parking and an amphitheater and plaza to provide a proper setting to Napoleon Abueva's "Siyam na Diwata ng Sining."
To top it all off there is a planned multi-billion peso UP-PGH complex that will finally bring medicine to the campus.
With all this, I do hope that we can cure some of the ills the campus has suffered in the last few decades. The campus must be treated for its lack of visual and functional integration, as well as architectural continuity. It must pivot towards sustainable modes of transport (pedestrian and bicycles) and green building (clustering of units versus isolated complexes with a lot of redundancies).
From the 1980s onwards, with few exceptions, the campus' buildings look like they were designed in isolation, with little acknowledgement of the campus' heritage, respect for neighbors, or the refined flavor of the original mise en scène set by original campus architects Juan Arellano, Juan Nakpil and Cesar Concio.
I do understand from insiders that the ideal process of planning and building in the campus has been compromised by lowest-bidder design-build arrangements set by administrative frameworks. It is a situation that treats the creativity that architects, and allied professionals like landscape architects and interior designers provide, as secondary to the effort.
All these new projects are welcome, compared to a future where UP's buildings fall to ruin or are lost in the next conflagration. One wishes, however, the excellence that UP and its Oblation stand for, extends not only to how UP shapes its graduates, but also to how it builds (and maintains) robust structures and settings that make it the country's premier educational institution.
* * *
Feedback is welcome. Please email the writer at [email protected]
Recommended
August 17, 2022 - 12:00am