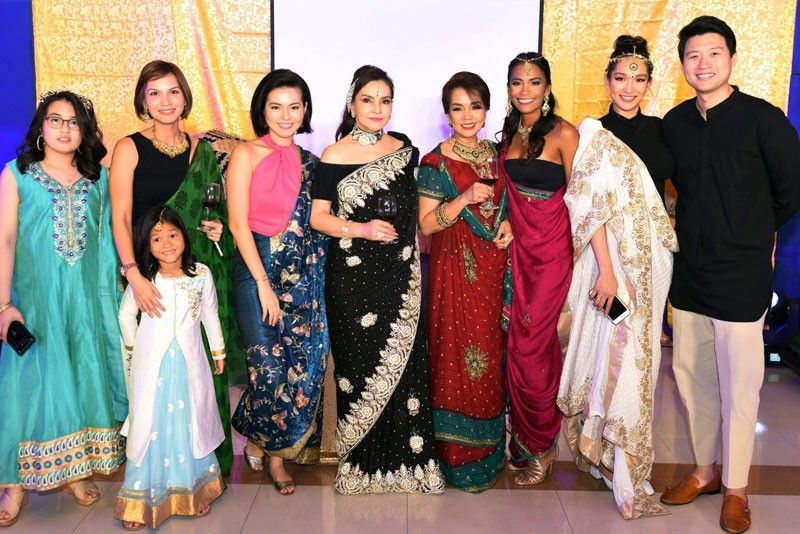 Armelle Bondoc, Joan Bondoc Antonio with daughter Miqui, Ojen Bondoc Sermonia, Club Bulakeño president Milo Bondoc and vice president Beging Soriano, Charo Soriano, Bea and Eric Dee
The Beauties of Bollywood
Club Bulakeño president Milo Bondoc and vice president Beging Soriano recently led a two-in-one gala – their joint birthday celebration and the induction of Club Bulakeño's newest members. Held at the North Forbes Pavilion in Makati City, the event had a Bollywood-inspired theme, prompting the attendees to come in their most beautiful saris. Over 200 guests from different organizations such as Unity Phil. Spiritual Movement, Friends for Cultural Concerns of the Philippines, Zonta International, Catholic Women's Club, Soroptomist, Society for Cultural Enrichment, Inc., Lions Club International and Rotary Club enjoyed the different Hindi performances, the lavish dinner, and the singing and dancing that capped off the evening. Various awards like Best Costume and Face of the Night were also handed out at the event. It was a wonderful celebration of a rich culture, all the values that Club Bulakeño holds dear, and the lives of two women at the forefront of making Bulacan a better place.
Ladies who lunch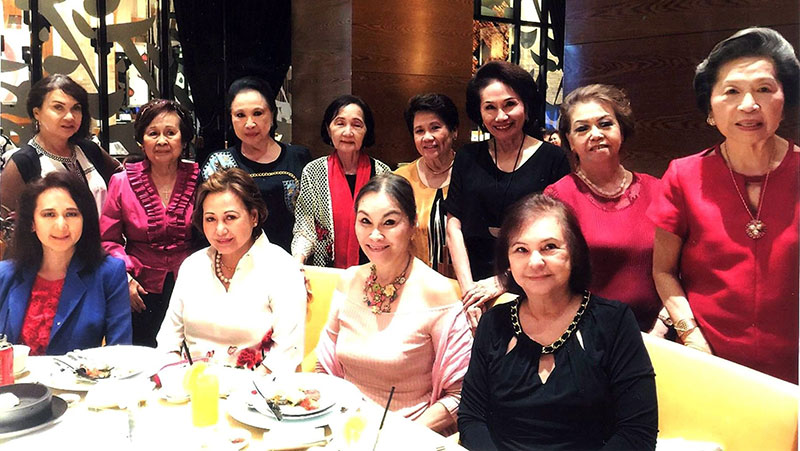 Grace Palma-Tiongco, Tessie Amparo, Annabelle Adriano and Mardy Aguilar with (standing, from left) Patty Jalbuena, Belen Hidalgo, Minerva Tanseco, Baby Antonio, Leny Gutierrez, Minda Imperial, Baby De Jesus and Ester Dee Rosca
The Everybody's Group, a monthly gathering of ladies who love to laugh and lunch, was hosted by the always cordial Minerva Tanseco and guest of honor Josie Razon to a lovely afternoon of fun conversations amidst sumptuous dimsum at the Red Lantern restaurant in Solaire Resort & Casino in Parañaque City.