SB19 headlines Acer, Adidas team up to prepare students for face-to-face return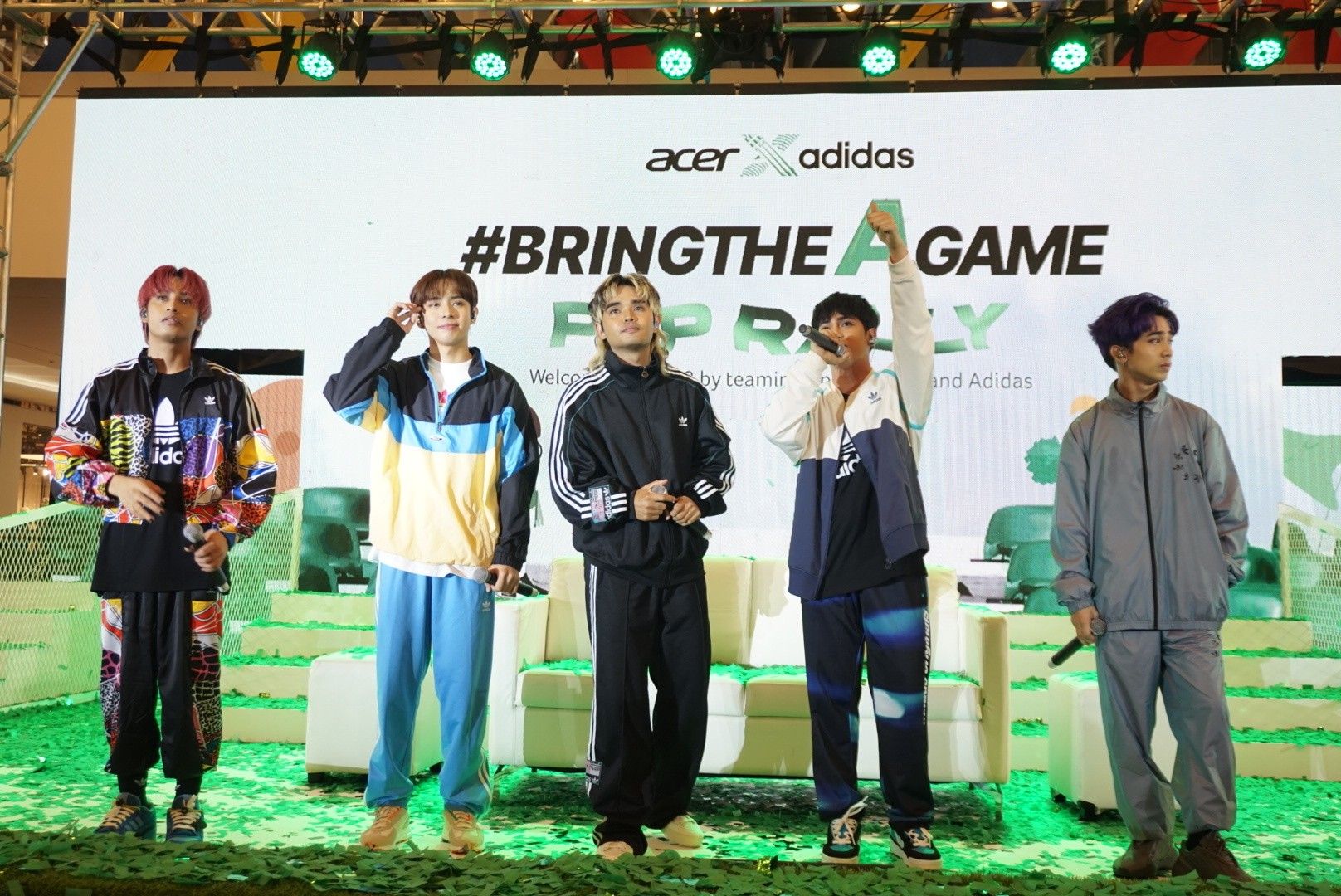 MANILA, Philippines — The upcoming school year is a significant one as it marks the return for many students to physical classes for the first time in two years. While some schools are opting to keep a hybrid format, Acer is gearing up preparations for both modes.
The leading laptop brand in the Philippines for 17 years now has partnered with Adidas in an effort to excite individuals looking to purchase their own computer.
"These devices are perfect productivity tools aimed to bring back every student's excitement for the upcoming school year," said Acer Philippines' General Manager Sue Ong-Lim.
With the participation of several The SM Stores, up to P5,000 worth of gift certificates can be used for select Adidas products upon the purchase of qualifying Acer products until August 15.
Qualifying Acer products include the Aspire 3, 5, and 7 models, the Swift 3 and 5 models, and several Vero models.
For the aspiring gamers, Acer products that can lead to Adidas vouchers include the Nitro 5 and 7 models (up to P5,000 discount and/or voucher) and the Predator Helios 300 (up to P10,000 discount).
Related: Acer Predator introduces the Helios 300
If gamers prefer a desktop set-up rather than a laptop, there is up to P5,000 worth discount for participating Nitro 50 models and as much as P20,000 discounts for some Predator Orion 3000 and 5000 models.
But Acer isn't limiting options to just computers, there is also a chance to get a P5,000 discount on their lifestyle brand line Acerpure coolers and air purifiers.
In announcing their partnership with Adidas last June 18 in SM Mall of Asia at an official launch, Acer also took the opportunity to remind everyone about their sustainability effort "Make Your Green Mark."
P-pop group SB19, an Acer ambassador, took the stage to share how Acer are making attempts to be more "green-friendly" as well as their efforts to reconnect individuals through the song "Live It Up."
SB19 also performed their hit songs "Bazinga" and "Mapa" with many eager fans listening to them live for the first time in months, and also eager to head back to school knowing that Acer has their back.
RELATED: Acer shows strong first quarter 2022, shares sustainable plans post-pandemic