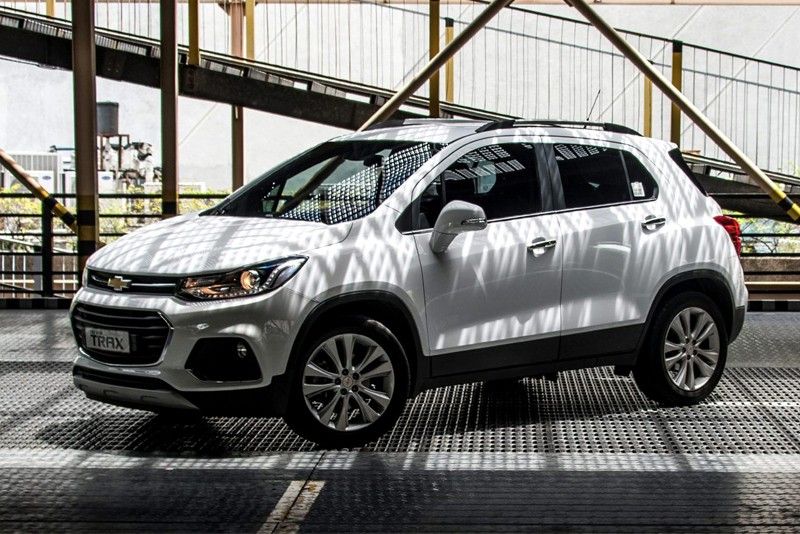 Small is beautiful: The Chevrolet Trax
Driving on the right Trax
The Covenant Car Company Inc., the exclusive importer and distributor of Chevrolet automobiles and parts in the country, introduces a new expressive take on Chevrolet's global urban SUV — the Chevrolet Trax.
The Chevrolet Trax builds on the high-quality performance of its predecessor, with a focus on improving customer appeal through refinement, exceptional fit and finish and the use of premium materials throughout the vehicle's interior.
With its contemporary design elements, including an all-new front-end appearance and a fresh premium interior, complemented by a suite of active safety features and an upgraded infotainment system, the new Chevrolet Trax is set to step up your everyday drive.
There is much to like in the Chevrolet Trax, for starters this crossover SUV is built like a compact car — which makes driving it both fun and pleasurable.
I liked that its size is makes this crossover SUV such a joy to drive when stuck in the traffic of Metro Manila.
For those of you who drive home during rush hour, you must have started to notice how the traffic has started to build up again — more so on rainy days.
On these dreary occasions, it is great to be behind the wheel of a vehicle that is nifty and comfy, making the drive home easier — even on days when I had a rough time at the office.
I hardly noticed how bad the traffic was because my Chevrolet Trax test unit's small size gives me the power to maneuver through tight spaces and traffic.
Traffic, don't care
Although the Trax offers a tiny appearance from the outside, inside it is spacious — something that I was able to take good notice of because of the three hours' traffic drive home. And, as far as I am concerned, this is where the Trax excels.
Holding on to the leather-trimmed steering wheel is fun, too. And, the all-digital instrument cluster is easily within reach.
I like driving in silence, because it is when I am behind the wheel that I am able to pause and reflect. Yet, I have to say that the Trax fresh new console design including contrast trim detail and sweeping dash design all focused around the 7-inch touchscreen infotainment system, made me experiment with the system.
I noticed that the redesigned center instrument panel includes a touchscreen Chevrolet MyLink Infotainment System designed to support the latest connectivity technologies, including seamless mobile phone integration, voice commands, and steering wheel controls.
Keep on driving
A verified test of how well the engine of vehicle works is when one can hear it humming happily while sitting in traffic. The Trax did just that with its 1.4-liter turbocharged gasoline engine. Because the Trax has a small-car feel to it the steering is quick and provides a lively sensation. The ride is smooth.
When one is stuck in traffic there is not much one can do — except appreciate the ride. And, being behind the wheel of Chevrolet Trax, which boasts a modern appearance and sophisticated design with an agile and fun-to-drive personality — makes everything bearable.
Let me just say that the Chevrolet Trax was definitely pleasant, comfortable and a perfect drive in the city — traffic be dammed.