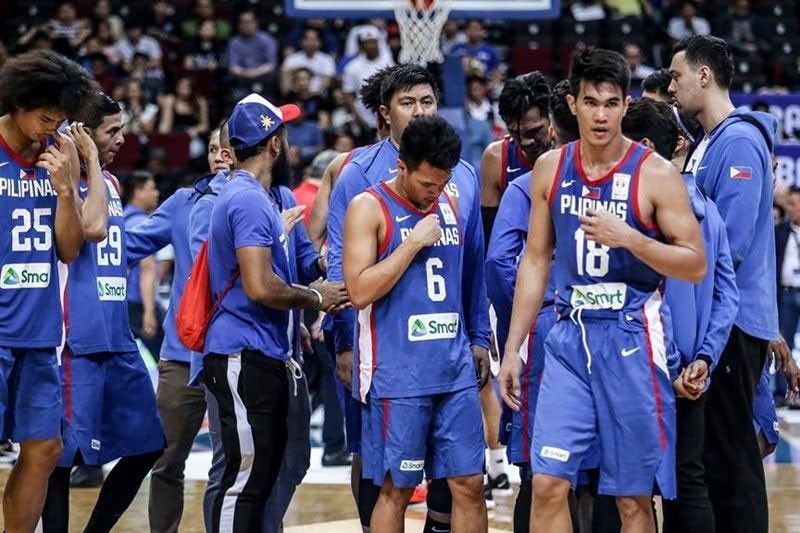 SBP excited about what's next for Gilas
Olmin Leyba
(The Philippine Star) - February 25, 2020 - 12:00am
MANILA, Philippines — Gilas Pilipinas' youth-laden squad passed its baptism of fire in the FIBA Asia Cup Qualifiers, giving the team's 2023 World Cup program a good jump-off point.
Gilas routed host Indonesia in its Group A opener in Jakarta last Sunday, 100-70, with its youth brigade bannered by Thirdy Ravena dishing out a solid outing and meshing well with the old guards.
Led by Ravena's team-high 23 points and eight rebounds and Matt Nieto's game-best six assists, the young guns accounted for 40 markers, 24 of the Philippines' 55 boards and 13 of the 23 total assists in the 30-point rout.
World Cup veterans RR Pogoy (16-6-2), CJ Perez (11-7-3) and skipper Kiefer Ravena (10 markers and three feeds) and the rest of the pros were as usual steady and guided the young ones through.
"The PBA players were great in giving their time and their leadership. The younger, newer players stepped up to a good level to allow us to play everyone quality minutes," Gilas interim coach Mark Dickel told The STAR yesterday.
The elder Ravena said the hybrid team of seven PBA stars and five standouts from the collegiate ranks showed doubters they could get the job done.
"A lot of doubts why this team was chosen, but (it) proved them otherwise," Kiefer said.
"What we saw was just a glimpse of what could be and we're all excited to explore what's next in the development of our young players and the whole team," the Samahang Basketball ng Pilipinas said. "The future of Philippine basketball is bright."
Gilas zoomed ahead of the tough Indonesians with a Thirdy-sparked 12-0 blast late in the third, grabbing a 14-point cushion coming from a slim 55-51 lead. A 7-0 salvo to open the fourth stretched the Filipinos' upperhand to 21 points, which was too much for the hosts to overcome.
"I thought our defense for the most part was good. Our offense is a work in practice," said Dickel, who had barely three weeks to prepare for the away assignment against Rajko Toroman's Indonesia.
"We are trying to establish a style of play with Gilas. And that takes time. That style of play is one that naturally suits the Filipino players' skill-set: pressure defense and unselfish offense with an emphasis on outside shooting," he added.
According to Gilas program director Tab Baldwin, "Gilas 2023" prospects Isaac Go, Matt and Mike Nieto, Allyn Bulanadi, Rey Suerte, and Thirdy Ravena will continue to train together full-time after this window.
The pros will now return to their mother teams in the PBA.
Gilas also awaits the FIBA Asia's decision as to when the postponed Feb. 20 home game against Thailand will be played. The said match was shelved as a precaution against the coronavirus disease 2019.