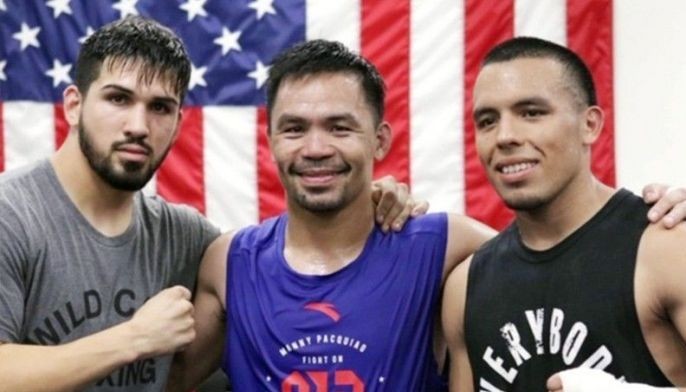 Jun 24 (17 hours ago)
Manny Pacquiao's sparmates Abraham (Abie) Lopez and Arnold Gonzalez are convinced the Filipino icon will beat Keith Thurman in their WBA welterweight unification championship showdown in Las Vegas on July 20 even as the fight is expected to be a tough grind.
Sports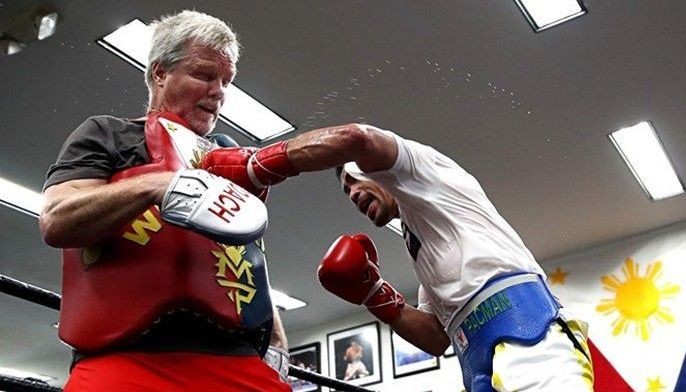 Jun 23 (1 day ago)
Freddie Roach welcomed Manny Pacquiao back to the Wild Card Gym in Los Angeles last Tuesday and said nothing has changed with his work ethic. Pacquiao is working as hard as ever in preparation for his WBA welterweight unification title duel with unbeaten Keith Thurman at the MGM Grand Garden Arena in Las Vegas on July 20.
Sports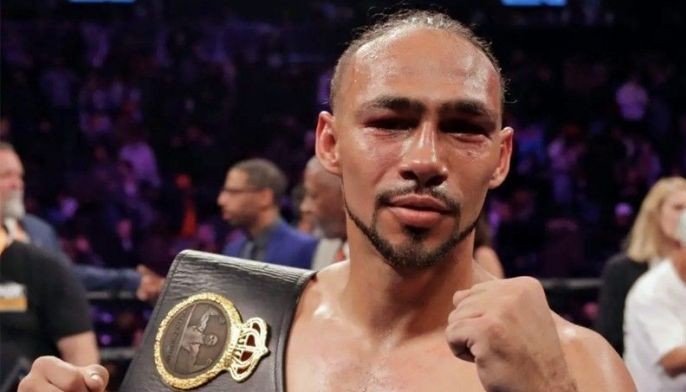 Jun 19 (5 days ago)
Keith Thurman isn't really a bad guy so when he recently mouthed off about his thoughts on Manny Pacquiao and how he intends to crucify the Filipino icon in their WBA welterweight title unification fight in Las Vegas on July 20, long-time boxing expert Sean Gibbons was taken aback.
Sports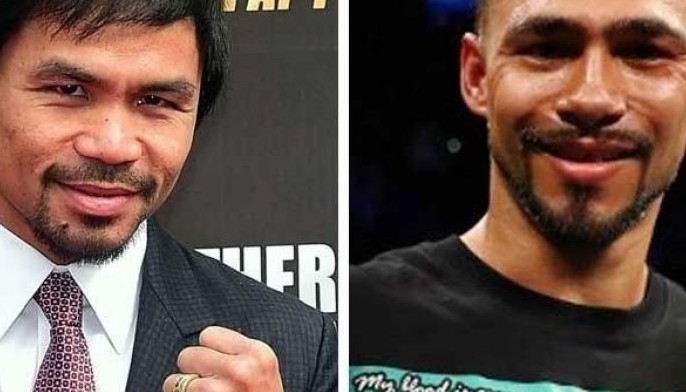 Jun 14 (1 week ago)
Australian strength and conditioning coach Justin Fortune said the other day Manny Pacquiao is "extremely motivated" to beat Keith Thurman in their WBA unification welterweight championship fight at the MGM Grand Garden Arena in Las Vegas on July 20 and from what the fighting senator has so far shown in the gym, his prediction is it'll be a convincing win over the undefeated American.
Sports
Jun 10 (2 weeks ago)
PBA commissioner Willie Marcial said yesterday the modern trend of monitoring news through mobile devices has led to a major rise in livestream viewership of league games, citing an increase from 14 million watchers last season to a record 42 million tracked starting the Philippine Cup to the first two weeks of the Commissioner's Cup.
Sports