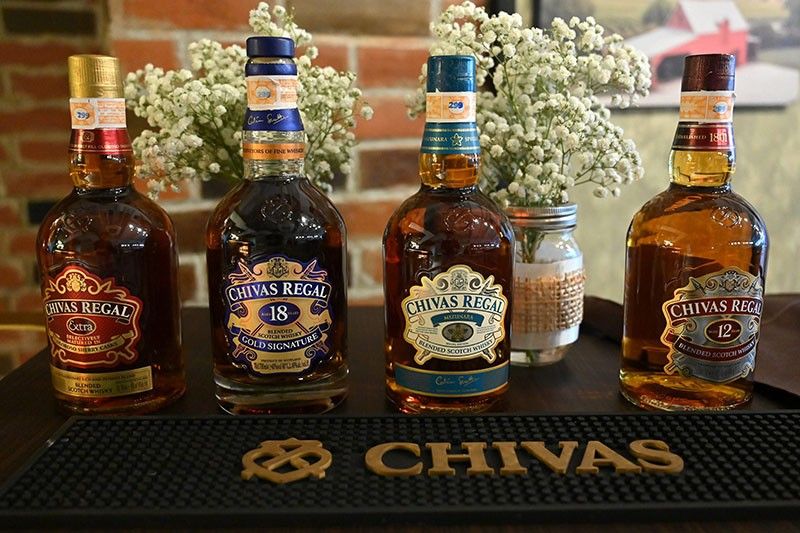 The Chivas Blending Kit includes bottles of the brand's signature flavors, allowing both experts and newbies to create their own signature blend right at home.
Whisky business and the art of the perfect blend
Matt Alea
(The Philippine Star) - October 12, 2019 - 12:00am
MANILA, Philippines — For most of my life, the extent of my knowledge of whisky was that it was almost sacred. It would only ever be brought out during the most important events: family reunions, high-profile meetings or a VIP birthday. Usually served in a special glass, on the rocks or neat, if you're a real whisky enthusiast. When the whisky comes out, it tells me, "Oh, this event is a high class one."
But that's exactly what Chivas Regal wants to change.
To most, Chivas is a prestigious brand but beyond that, it's a brand that believes success can mean many different things. Chivas believes that Filipino success is made up of its own special blend of resilience and determination. They want to spread the gospel of whisky through all their platforms and inspire every person to find their own unique blend for success.
To do that, Chivas invited us to an exclusive masterclass for blending whisky.
The class was led by a Chivas Brothers Brand Ambassador from Scotland named Bonnar Fulton. He told the story of how Chivas began a century ago and grew into the worldwide phenomenon it is today. The Chivas Brothers were pioneers of blending whisky. Over time, they perfected a blend that allows people to enjoy whisky without experiencing that harsh burn in their throats. The success that followed allowed the Chivas Brothers to give back to their community in Aberdeen. They built hospitals and churches that are still standing to this day.
While I digested everything I just learned about the history of Chivas, we started on what looked like a lab experiment from high school. A variety of glass containers stood in front of me, including a beaker. There were also five bottles of whisky labeled with Chivas' signature flavors: smoky, fruity, floral, creamy and citrus. Bonnar also prepared an already blended glass of whisky for each of us and challenged us to recreate the blend on our own.
Without any experience in whisky blending, I relied on what we learned from the brief history lesson. Bonnar explained that Chivas has master blenders. A master blender is someone who has dedicated their whole life to creating the perfect whisky blend. They rely on their superb sense of smell and even more precise sense of taste. When I asked if it was a skill that could be honed, Bonnar said, "You either have it, or you don't." He described it as something that was both a science and an art: a science because it requires almost methodical treatment, but an art because so much of the master blender's judgment is based on feeling.
I thought to myself that it would be amazing if, in this moment, I suddenly realized I'd had this long-hidden potential to be a master blender all along. I realized that I wasn't recreating the prepared blend anymore. Instead, I was making a blend that I would enjoy for myself. As the class went on, it became apparent that everyone else was doing the same thing. This is what Chivas wants the experience to be.
Chivas' goal is to bring whisky into a more casual setting without sacrificing its luxury. Instead of being a drink for monumental occasions, Chivas can be used to celebrate the little things. A "moment" can be as small as getting through a rough day or as big as getting the promotion you've been eyeing for months. Either way, the perfect way to commemorate it is with your personal blend of success.
Through the masterclass, I learned about more than just blending whisky. I also learned about myself. The campaign is about more than just whisky. It's about finding your own recipe for success and your own blend to celebrate it.
* * *
Find Chivas Regal in liquor outlets nationwide.