Bravo, (Sfera), Suiteblanco and Uno de 50 at SM!
MANILA, Philippines - Popular Spanish brands (Sfera), Suiteblanco and Uno de 50 debuted their fall-winter collections on the Philippine Fashion Week runway at the SMX Convention Center.
All three brands have come to Manila in partnership with SM Retail.
(Sfera), which is owned by The El Corte Ingles Group, Spain's largest department store chain, recently opened its first store in Asia at SM Makati.
The (Sfera) fall/winter collection is the right mix of style and grace with a combination of key looks from the women's and casual collection, as well as its men's line. Color plays a big role in the collection with key palettes highlighted by print and textiles.
Suiteblanco showcased its prize-winning, trend-led key pieces — rock 'n' roll denim, safari standout, that highlight animal prints, the timeless black and white, and east-meets-west eclecticism, a rigmarole of festive prints and aboriginal styles.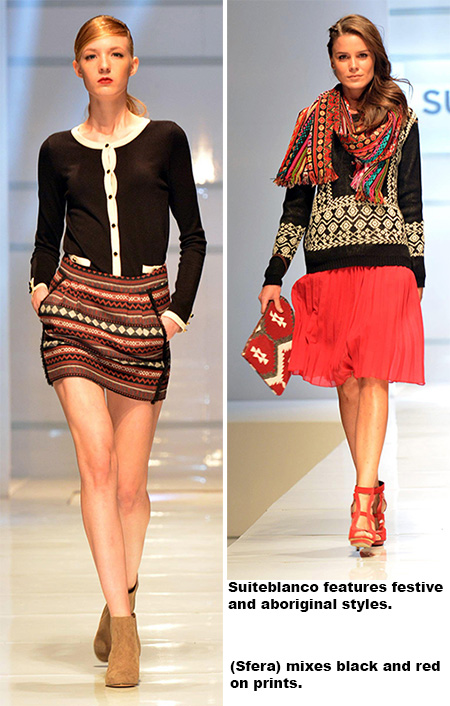 Spanish brand Uno de 50's fall/winter collection is all about connection, the environment's influence on human beings. The collection amazes with new daring designs with flashes of Swarovski crystals, as well as miof leather and especially shaped metals, all handcrafted in Spain
(Sfera) is located at the 2nd floor of SM Makati, Suiteblanco at the 2nd floor of SM Makati, the ground floor main mall of SM Mall of Asia and at level 1 of SM Aura Premier, and Uno de 50 located at the 2nd level of SM Aura Premier, the 3rd floor of SM Megamall's Fashion Hall and at the 2nd level of the SM Mall of Asia.