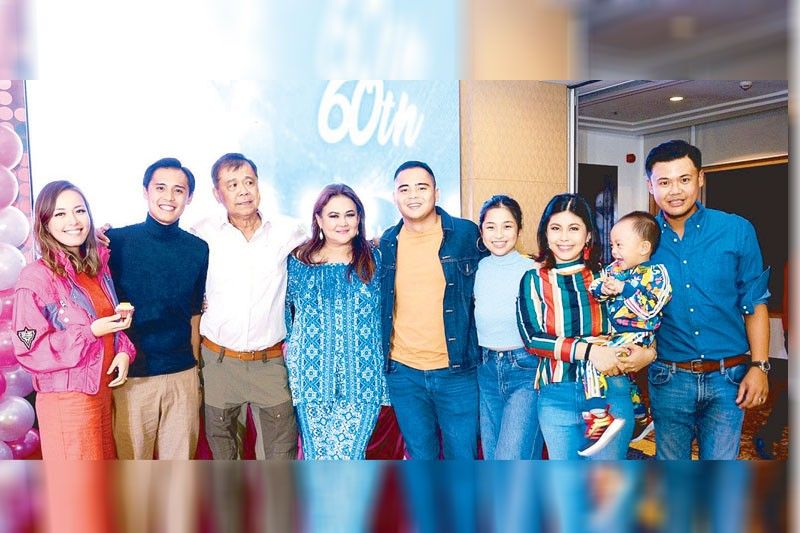 Liaa, Paolo, Dodi, celebrator Angie, Alvin, Kat, Crystal with Lucio and David Sison
Angie Sison, a wife, mother and businesswoman loved by many, celebrated her birthday through a cool '60s-inspired party at The Palms Country Club in Alabang, Muntinlupa City.
Surrounded by her close-knit family led by his loving husband Dodi Sison, Angie started a new and exciting chapter in her life by celebrating a life well-lived and all the blessings she has received. The celebrator and her guests enjoyed some spectacular dance numbers as well as the lavish dinner. Angie's sons David,Paolo and Alvin also delighted the guests with a surprise special number.