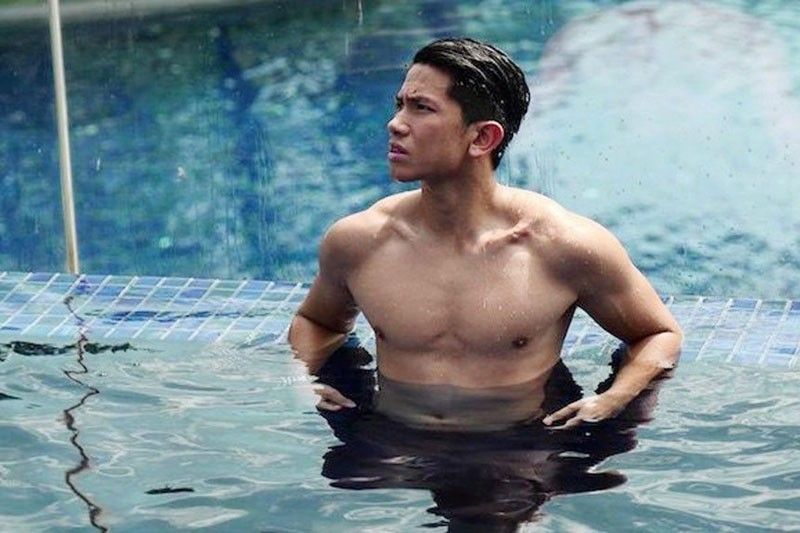 Hearthrob: His Royal Hotness Prince Abdul Mateen of Brunei, an accomplished polo player was named by GQ as "one of Asia's most eligible blue-blooded bachelors."
madnessmedia.net
Mikee Romero's (polo) field of dreams
His Royal Hotness Prince Abdul Mateen of Brunei won the hearts of many Filipino fans, who traveled all the way to Calatagan, Batangas, not just to watch him play but for a possible selfie during the initial polo match in the 30th Southeast Asian (SEA) Games.
The polo event is the first sport to be contested in the SEA Games with the opening ceremony slated today (Nov. 30) in Philippine Arena, Bulacan.
Named by GQ as "one of Asia's most eligible blue-blooded bachelors" and a member of the Sultanate's polo team, Prince Mateen gamely posed with his fans after the game. The prince still looked as if he just got off a photo shoot in his jodhpurs, knee-high riding boots and white shirt soaked in sweat.
"They just wanted some pictures and I'm flattered," Prince Mateen said in a TV interview.
And thanks to the amiable prince, this basketball-obsessed nation now takes interest in polo, which is touted as the "Game of Kings."
"Because it was only the royals and the courtiers who played the game in ancient Iran where it all started," explained Rep. Michael "Mikee" Romero, who, just like Prince Mateen, is an avid polo player.
Unknown to many, Romero has been playing with Prince Mateen and his sister Princess Azeemah since 2014.
"We would usually play in Thailand by the invitation of our common friend, the late Thai patron Vichai Srivaddhanaprabha. There would also be invitational games in Brunei by the Sultan," Romero shared.
The royal siblings are no strangers to polo games in Manila.
"We've mounted the Globalport Cup since 2014 where Prince Mateen and Princess Azemah also competed," added Romero, who is also the chair of the United Polo Players Association.
We were at the Bamboo Pavilion of the the newly inaugurated Miguel Romero Polo Field in Calatagan, Batangas, one of the two polo fields that will be used as venues for the SEA Games until Dec. 8.
Driven by passion
1-PacMan Partylist Rep. Mikee Romero developed his love for riding horses when he was five years old.
"I would spend my summer vacation with my grandparents in Baguio," related Romero. "I would go horseback riding with the trainer every morning."
But riding took a backseat as he got hooked on hoops in college.
"I played in the UAAP Basketball for De La Salle University," Romero shared. "I was also a 3-dan black belter in arnis, a national jetski champion in 2005 and was with the Philippine Trap Shooting team."
Romero admitted that he trained for all those sports with the dream of competing in a prestigious sporting event like the SEA Games but to no avail.
Driven by his passion, Romero set his eyes on another sport polo. He started training in 2010 under professional polo players mostly from Argentina to further hone his skills. And soon, he started joining international tournaments.
"I would play in different polo cups in Pattaya and Bangkok in Thailand, and Chicago and California in the US," noted Romero. "I also learned by watching the best 10 goal players like Cambiaso and Pierres in several games in London, Dubai and Argentina."
Needless to say, Romero is now ripe for the picking. And at 47, he's proud to be competing in the 30th Southeast Asian (SEA) Games.
"Since I was 21, I've been trying to make it in trap shooting, arnis, combat shotgun, even basketball just to be able to compete in the SEA Games. So this is a milestone for me," enthused Romero.
In the past three months, Romero has undergone rigorous training in the US and Argentina. Unfortunately, he suffered a severe fall in the last leg early this month.
Still injured and hurting, Romero still participated in a friendly match against a select team that included Argentine Pedro Manion and British Jake Gordon last Saturday during the inauguration of the Miguel Romero Polo Field.
The never-say-die Romero stays confident and determined on their medal bid.
Still, Romero couldn't help but remember his late son Miguel, a passionate polo player like him, to which the polo field was named after.
"My son Miguel was also a jiu-jitsu blue belter, and he could have been one of the best polo players of our time," the doting dad shared.
Romero and his son Miguel played together in an international polo match in Thailand in 2017.
"I passed the ball to him and he scored a great goal!" Romero beamed with pride.
Polo field fit for royalty
Eight years ago, Romero started developing his 30-hectare property in Calatagan, Batangas, with the vision of putting up a world-class polo field that would rival those being used for international tournaments like the SEA Games.
"Miguel and I would regularly play here," recalled Romero. "While resting after a tiring game, Miguel jokingly told me that since it's a huge property, I should name one the streets after him and his siblings. I'm sure he's smiling up there because I named the entire facility after him."
Romero was very hands in the design and construction of the Miguel Romero Polo Field. He tapped the expertise of Battro Polo Fields, the world's top turf specialist from Argentina.
Right after the friendly match and inauguration, Romero gave us a mini tour of the facilities, which include a quarter-mile exercise track, well-ventilated stables for his 80 horses and gazebos for visitors and a veterinarian. There are also living quarters for four Argentinian and one English polo players, who take care of Romero's horses.
But what makes the Miguel Romero Polo Field stand out is the Bamboo Pavilion, the latest addition in the property which was built in time for the SEA Games.
"Sir Mikee Romero wanted a landmark that would showcase Filipino craftsmanship and ingenuity," said Julia Lastrilla, deputy venue manager the Philippine Southeast Asian Games Organizing Committee (PhilsGoc) and project manager of MRPF Projects.
According to Lastrilla, the original plan was to put up a huge grandstand that can accommodate 400 people.
"But given the short timeframe (four months), it would be too risky to build something too big for an event that's so important," she added.
And since Romero wanted a landmark that would define the place, Lastrilla hired Sangay Architects, a group of young design visionaries that specializes in bamboo and Filipino architecture.
"Despite the limited time given to us, we accepted this project because Congressman Romero wanted something made out of bamboo, which is our firm's forte," said Christian Salandanan, one of the principal architects.
The challenge, Salandanan said, was to design and put up an iconic structure that would cater to the VIPs and VVIPs in just four months.
"Since there is a stigma attached to the bamboo being a 'poor man's timber,' we decided to create something out of the box, not just the typical bahay kubo. We wanted to push the boundaries of the material and veer away from the notion that bamboo is not sturdy enough for big structures," shared Salandanan.
And since there's limited space for the bamboo pavilion, what the principal architects Salandanan and Kath Sapungay did was play with the height by creating the A-frame silhouette.
The 12-meter pitched ceiling showcases the intricate patterns of bamboo beams and the banig (woven bamboo mats) from Abra and Ilocos. The roof is covered with cogon which is sourced from Mindoro and Cavite.
The high-ceding not only allows good air-circulation, but also also natural light to seep through. A total of 500 bamboo poles were used for the pavilion.
"Bamboo is an ideal material for this pavilion because it doesn't conduct heat and gives the spectators an unobstructive view of the field," Salandanan said.
And unlike the typical bahay kubo where the bamboos are fastened with rattan lashes, for the bamboo pavilion, the architects adhered to the Columbia bolts-and-mortar method of fastening, which makes the structure sturdier and makes the lowly bamboo look elegant.
"Our approach with bamboo is a technical one. We have to ensure the integrity of the structure like it has to withstand heavy wind and rain. And since we don't have much practicing structure engineers in the country, who specialize in bamboo, we sought the help of an Indonesian team," noted Salandanan.
The result? An iconic structure that makes us proud to be Filipinos and a polo field fit for royal "hotletes."
"I dedicate our SEA Games bid and this world-class facility to my son Miguel. This used to be his playground," Romero added.