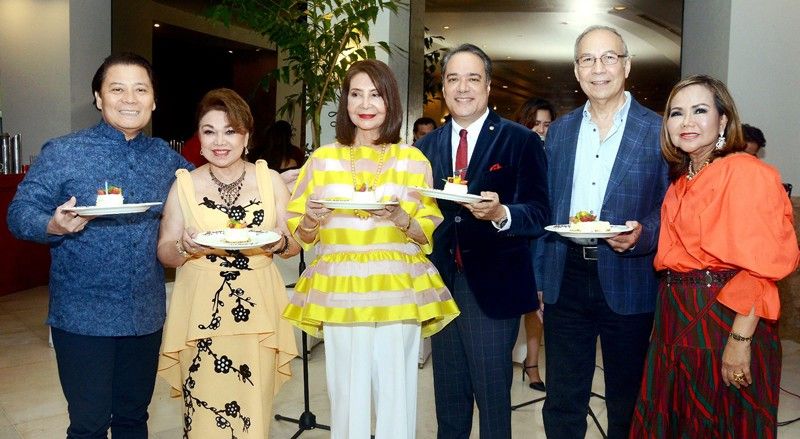 Celebrators lawyer Rene Puno, Becky Garcia, Best Dressed Women of the Philippines (BDWP) event chairperson Consul of Angola Helen Ong, Ambassador of Panama Rolando Guevara Alvarado, Paqui Campos and party host Marissa Fenton
Of celebration and friendship
The lovely and bighearted Marissa Fenton recently hosted a joint birthday celebration for five of her friends – Ambassador of Panama Rolando Guevara Alvarado, Best Dressed Women of the Philippines (BDWP) event chairperson Consul of Angola Helen Ong, Becky Garcia, lawyer Rene Puno and Paqui Campos at Chef Jessie in Rockwell, Makati City.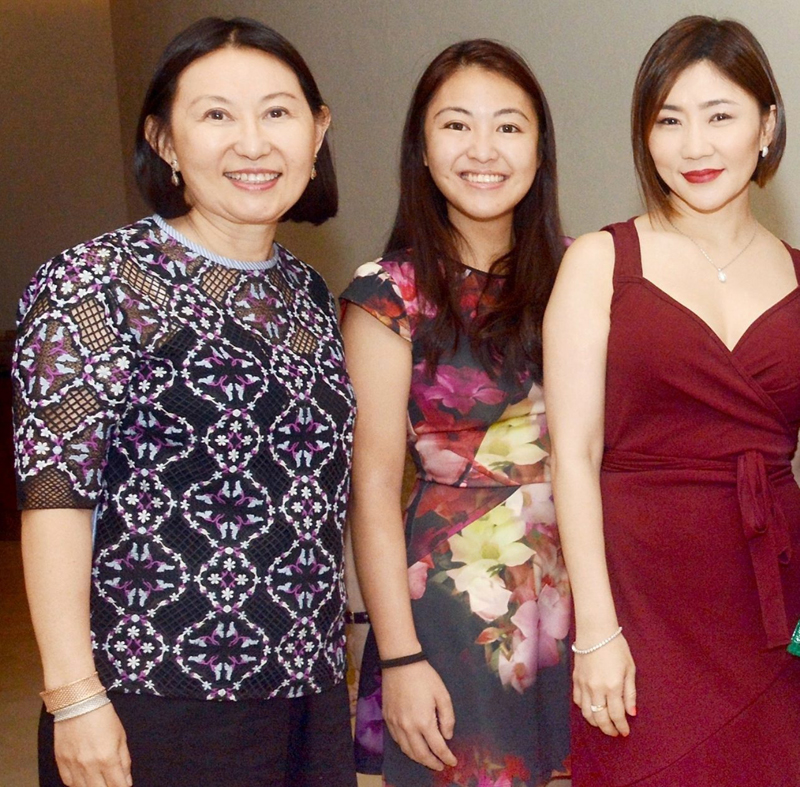 Czarina Ong-Camus, Sheree Chua and Nikki Tang
Attended by the celebrators' longtime friends from the diplomatic and business sectors, the event was a delightful celebration of laughter, friendship, and truly blessed lives.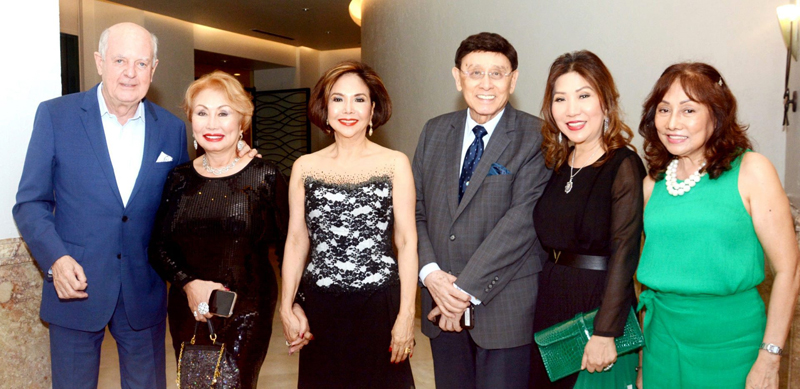 Gerry and Virginia Lane, Consul General of Monaco Dr. Fortune Ledesma, author Johnny Litton, Connie Haw and Remy Besinga
A Ruby Anniversary Ball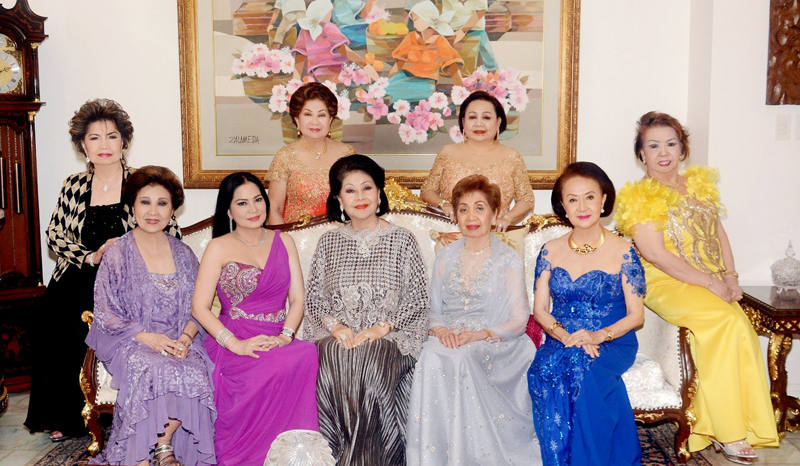 Originally organized in 1979 as a supporting arm of the Cultural Center of the Philippines (CCP), the Friends for Cultural Concerns of the Philippines (FCCP) has since evolved into a respected cultural organization dedicated to the development of arts and culture. To celebrate its Ruby Jubilee, FCCP will hold its President's Ball at the Makati Shangri-La on September 11 at 6:30pm. Seen in the photo are President's Ball Committee co-chairs Terry Tambunting and Letty Hahn with chair Yoli Ayson, FCCP president and President's Ball Committee overall chairman Mimi Valerio, President's Ball Committee co-chairs Rose Lazaro, Nonie Basilio and Baby De Jesus with (standing) President's Ball Committee co-chairs Tessie Rodrigo and Karen Macasaet.
Iglesia ni Cristo Museum inauguration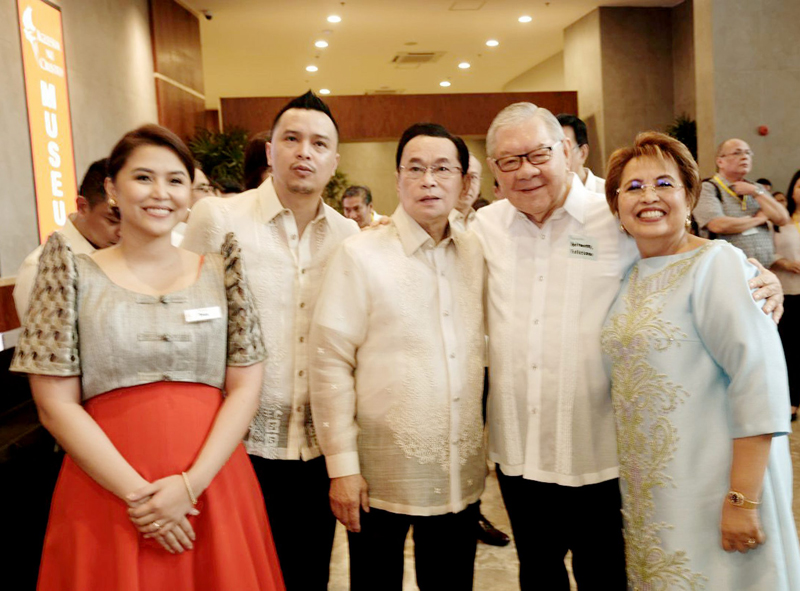 Former House Speaker Feliciano Belmonte Jr. (second from right) joins the family of Iglesia ni Cristo general auditor Glicerio "Jun" Santos Jr. (center) and wife Annie (right) during the inauguration of the world-class Iglesia ni Cristo Museum in Quezon City. Also in photo are True Matias and INC chief legal counsel Glicerio "GP" Santos IV.
Best-Dressed Season is here!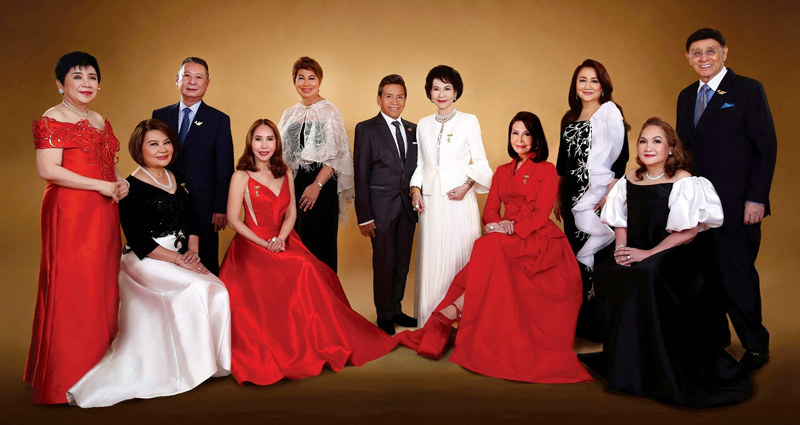 Another year of fashion and purpose has begun! Now in its 16th year, the Best Dressed Women of the Philippines (BDWP) will once again pave the way to gather more support for the Philippine Cancer Society's (PCS) various programs in the fields of advocacy, research and patient services. This year's hardworking set of committee members will lead the event slated on September 25 at the Grand Ballroom of Okada Manila. As the premier anti-cancer institution in the country, PCS has endeavoured to serve Filipinos in the struggle against cancer – to bring awareness, to control its spread and to bring relief to those afflicted. For 16 years, BDWP has worked hand in hand with PCS in the fight against the big C. Leading the glamorous fund-raising activity are (seated) selection and organizing committee members Consul A.H. of Uruguay Marian Ong and Consul of Gambia Agnes Huibonhoa, event chairperson Consul of Angola Helen Ong and adviser Elaine Rojas-Villar with (standing, from left) selection and organizing committee members Consul of Tanzania Betty Chua, Mario Katigbak, Roselle Rebano and Roy Gonzales, adviser Mabel Abaño, selection and organizing committee member Flora Chua and adviser Johnny Litton.