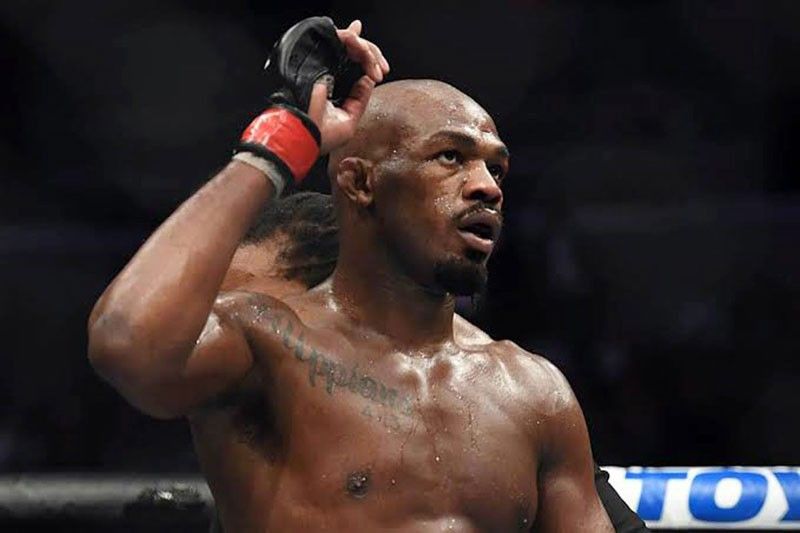 Jon Jones is back on the Octagon
Jon Jones is considered to be the best and most complete fighter of our time, but he is also acknowledged as the most troubled.
After numerous disagreements with UFC president Dana White on varying issues in a number of his fights, he always seemed to be on the wrong side of the fence.
He failed a drug test in 2017, when USADA found Turinabol in his system and his win over Daniel Cormier was revoked. He also failed an out-of-competition drug test for two anti-estrogen agents in 2016. Jones had his Light Heavyweight title stripped following a felony hit-and-run arrest that same year.
Now, he says he is clean and on the right path towards ultimate redemption. He had a dominating performance against Alexander Gustafsson in his initial comeback fight, and just the other week totally outclassed Anthony Smith in his first title defense.
The UFC arranged an interview for The Philippine STAR right before UFC 235.
The Philippine STAR: What are you preparing for against Anthony Smith?
The idea of fighting Anthony Smith is just to respect him. I know a lot of people view him as being the underdog but you know he has had 70 fights — 30 amateur and 40 professional fights. I've only had about 25 fights, so my job is to know that I am up against a huge challenger and to take him seriously. I think if I do that, everything will be okay.
How does it feel to have some "continuity" — no long intervals in between fights — after a long while?
It feels great, it feels great to get some fights back-to-back and I am only just getting started, it is going to be a busy 2019.
You have always acknowledged Jesus in your life, especially during post-fight interviews, how big of a role does He play in your life?
Religion plays a gigantic role in my life. I believe that without God, I would not accomplish much in life. To God be the glory.
You have gone through so many trials outside of the cage. Are all those past encounters now behind you?
I think it is safe to say that my troubles are behind me. Then again, in life you never know what the world is going to present you. Despite what I went through, I will always keep my chin up high and believe that if there's a will, there's a way. There will always be light at the end of the tunnel.
What would you still want to achieve in the sport?
My goal is just to keep dominating and keep doing the best I can and have as many world titles as I can.
* * *
Follow me on twitter and Instagram @anthonysuntay.