8 appetizing Media Noche menu suggestions
December 31, 2014 | 1:50pm
MANILA, Philippines - There is nothing merrier than a Filipino prepared feast!
"Media Noche" is a Spanish term that literally means, "midnight". It has been a tradition of Filipinos to put as much food on the table for the Media Noche because it is believed to bring prosperity for the whole year.
To help you welcome the New Year with satisfied tummies, here are some easy-to-do Media Noche recipes from Pinoyrecipe.net.
1. Beef Caldereta
Get recipe here.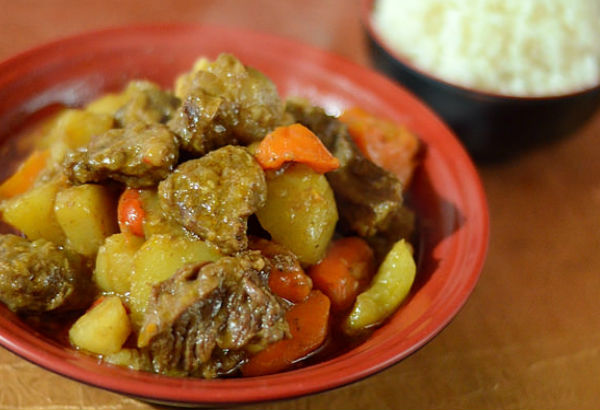 Tempting beef caldereta. Photo by JoanneQEscober/CC-BY
2. Filipino Style Spaghetti
Get recipe here.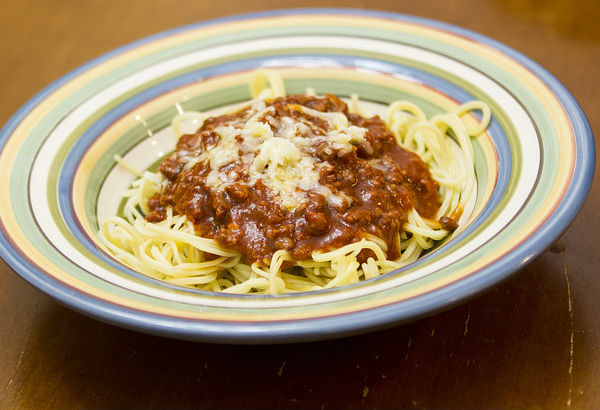 Unlike other spaghetti recipe, Filipino style spaghetti runs on the sweet style. Photo by Pulaw/CC-BY
3. Pininyahang Manok with Gata
Get recipe here.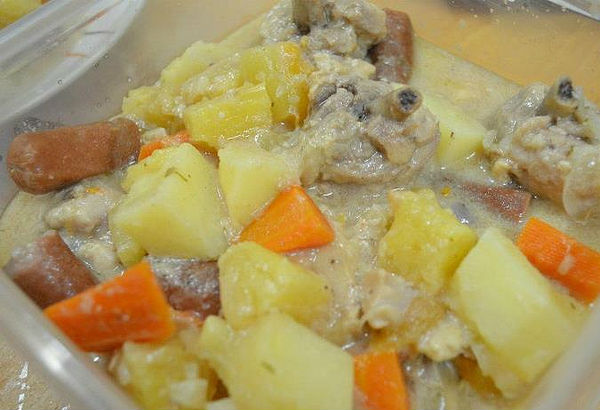 Creamy pininyahang manok with gata. Photo by Ems dalamide/CC-BY
4. Camaron Rebosado
Get recipe here.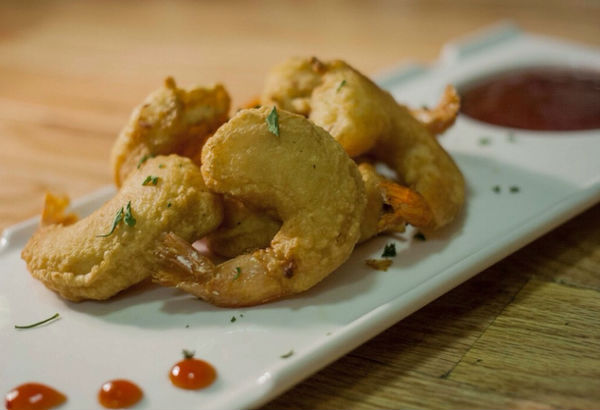 Camaron rebosado is the Filipino version of tempura. Photo by Fat Eats
5. Ilokano Bagnet
Get recipe here.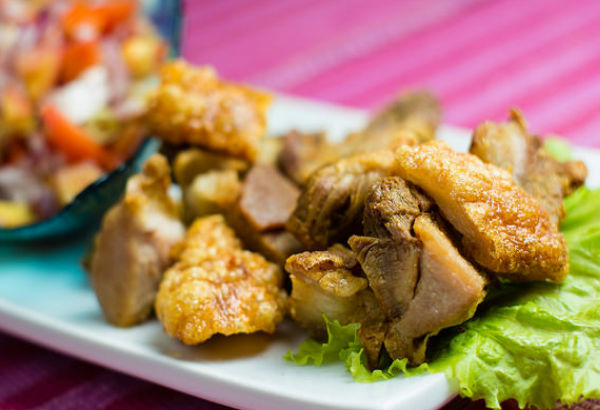 Deep fried pork belly meat of Ilocos. Photo by Ilocos Norte/CC-BY-NC-ND
6. Lumpiang Sariwa
Get recipe here.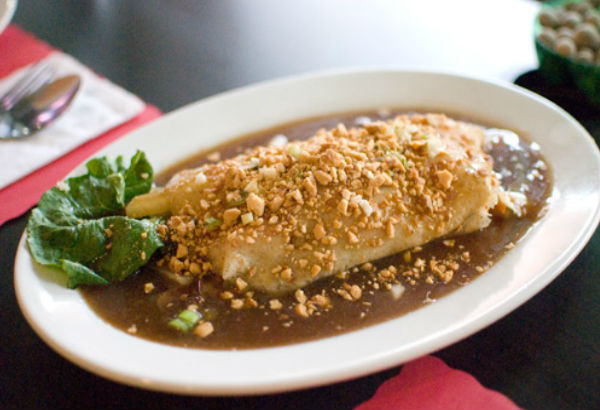 Fresh spring rolls of Filipinos. Photo by Howard Walfish/CC-BY-NC-SA
7. Puto Bumbong
Get recipe here.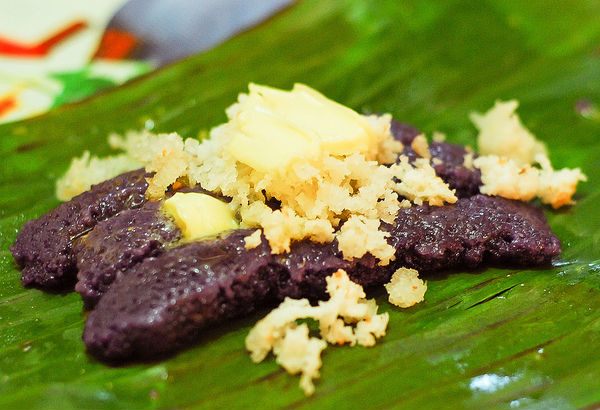 Puto bumbong is traditionally served during New Year's eve. Photo by Owyzzz/CC-BY-NC-SA
8. Pancit Malabon
Get recipe here.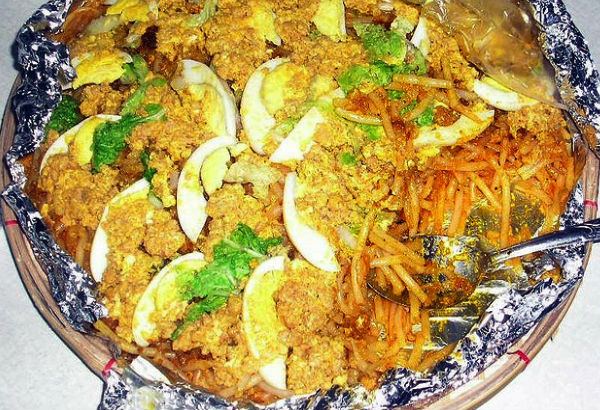 Noodle dish with eggs, vegetables and shrimp. Photo by Shubert Ciencia/CC-BY