Miss Earth 2023 final show date moved
September 18, 2023 | 5:45pm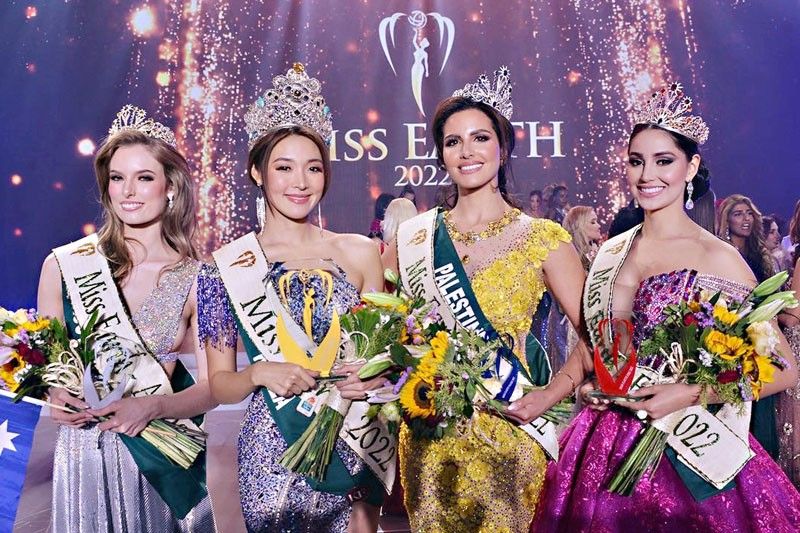 MANILA, Philippines — Carousel Productions and TNA Entertainment (Vietnam) moved the coronation night of the 2023 edition finale from December 16 to December 22, three days before Christmas Day.
The pre-pageant will run from November 28 until December 21, with the final show happening the day after, on December 22.
The Miss Earth pageant is an international environmental event that channels the beauty pageant entertainment industry as an effective tool to promote environmental awareness. The pageant is a search for the most beautiful women on Earth to serve as role models dedicated to upholding the advocacy to preserve and restore Mother Earth.
The Miss Earth finale will be the last competition to unfold in the Big Four pageants in the last quarter of the year. This begins with the Miss International on October 26 at the Yoyogi Gymnasium No.2 in Shibuya,Tokyo. The next will be the 72nd edition of Miss Universe on November 18 in San Salvador in El Salvador. This will be followed by Miss World 2023 on December 9 in New Delhi, India.
The Miss Earth 2023 coronation night will unfold on December 22 at the Saigon Exhibition and Convention Center.
Miss Philippines Earth 2023 Yllana Marie Aduana will represent the country in the Vietnam finals.
Reigning queen Mina Sue Choi of Korea will crown her successor at the culmination of the event. Stay tuned!