New Year, new #OoTD: Celebrity stylists give 5 upgrade tips
January 10, 2018 | 3:11pm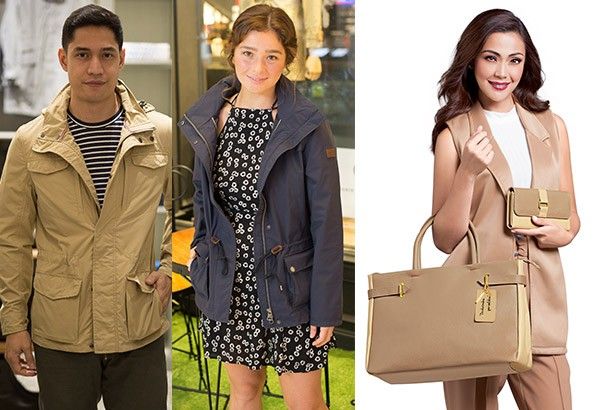 MANILA, Philippines — Want to elevate your style this year?
Changing one's look is among the top New Year's resolutions people make, says a New Year 2018 report of British media outfit The Sun.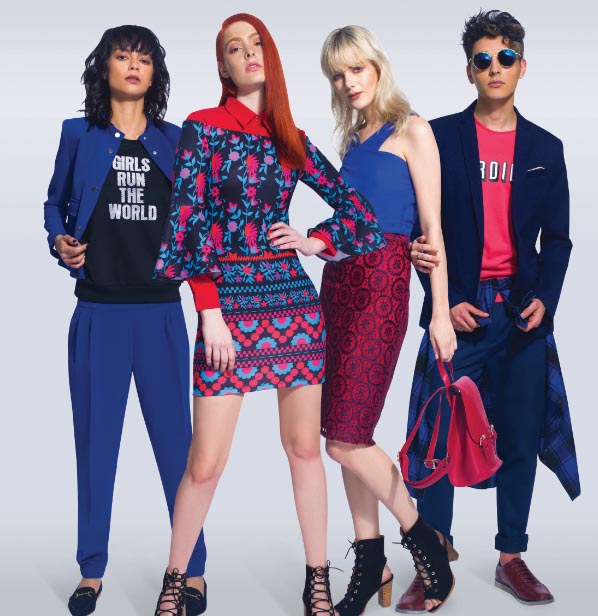 Create your trend by mixing and matching the styles you love. The SM Store/Released
For those who want to usher the New Year with a new style, Filipino celebrity stylists and fashion editors Rain Dagala and Em Millan gave some styling tips that they also apply into their celebrity clientele.
According to Millan, becoming a celebrity stylist is not an overnight thing. "It is a partnership or a relationship built over time," he enthused during a recent styling workshop organized by mall chain giant SM.
1. Style based on your personality and career direction.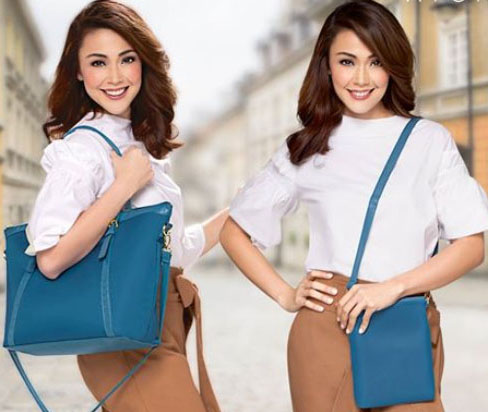 Apart from being an actress, Jodi Sta. Maria has also shown her artistic side as an accessories designer for a passion project. Avon/Released
Styling celebrities is based on the celebrities' personalities and career direction, said Rain.
He said, stylists usually suggest translations of a look by preparing a style deck or pegs.
"For example, Bianca Gonzalez wants to be edgy. KC Concepcion wants to look fun. Me, I've always loved colors and prints because I'm naturally happy. So even for winter, I push for colors, pinks and bold stripes."
According to Em, "There is a process to identifying your personality based on what you do, your activity for the day and the weather."
To share her empowered image with her fellow women, actress Jodi Sta. Maria recently collaborated with direct-selling company Avon for the new Designed by Jodi Accessories collection.
Beyond being the woman we see on screen, Jodi embodies grace, resilience, and simplicity. As a woman with a busy schedule, she knows the need for a reliable bag that is not only stylish, but can also be used from day to night.
As Jodi said, "I bring my entire life in my bag, and I just feel good when I know that everything I need is with me. I want to share that feeling to other women like me."
Designed by Jodi stays true to what she believes in. "For me, you shouldn't be the one adjusting to your bag and you shouldn't hassle yourself over it. The bags should help us, not hinder us."
Available through Avon representatives, the actress' passion project consists of practical yet trendy bags that are versatile enough to use any time of the day. These include a work bag with a dust bag, bag tag, and bag organizer; a wallet with compartments for important cards and receipts; a travel backpack and sling set; and an everyday bag that shifts from being a shoulder bag to a sling bag.
2. Get inspired but do not copy.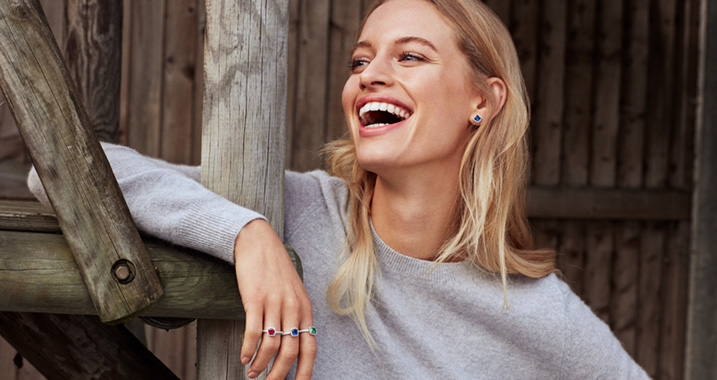 Even a plain outfit can standout when you add colorful jewelry into the mix. Pandora/Released
If you like a certain look, say, that of a celebrity, Rain said you can start from there but "You don't have to copy from head to toe."
"It's about portraying a certain image or feel," he said. "You can adopt based on what you are comfortable with."
To add color into your style, the vibrant Hearts of Pandora series profiles a kaleidoscope of saturated color. Embellished with ethically sourced Danube-cut crystals set in sterling silver and surrounded by a halo of glittering cubic zirconia, new jewel-hued rings and stud earrings lend rich and expressive color to every look. Essence Collection's patented silicone grip ensures the charms stay exactly where you want them.
3. Know your body type and skin tone.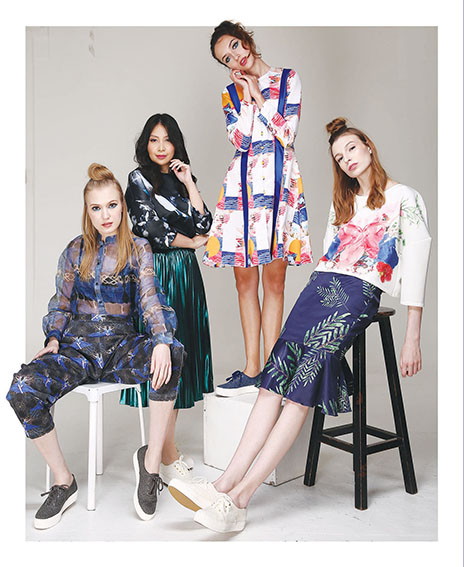 Designer Happy Andrada and her models wearing Keds and her latest collection, 'Transcendence.'
Knowing your body type and skin tone is a good foundation for a style, said Rain.
As such, he suggested getting the right undergarments because one can truly feel comfortable outside if one is wearing the right intimate apparel.
Fashionistas got a glimpse of the future of fashion when international designer Happy Andrada, in collaboration with Kornit Digital, presented a unique collection made of customized fabrics.
"This show is a never-been-seen-before experience as it associates the new technology of digital printing and the creativity of fashion designs. It is a hi-tech and art matching. The printing is amazingly precise and allows you to see the details in each creation," Andrada explained.
"The Kornit Allegro is an entire production process in one system. No pre- or post-treatment is necessary to print on a wide variety of fabrics," said Sandy Lui, marketing director of Kornit Digital-Asia Pacific.
Andrada had the idea of having ballet dancers be photographed by Artist and Company's Shaira Luna. The images of the graceful movements were then made into digital patterns by Andrada's team of surface designers. The nature-inspired patterns were then printed into different fabrics.
"Printing is now possible on any kind of fabric, from pineapple to neoprene...because printing on an unlimited number of fabrics wasn't possible in the past," Andrada added.
For her 31-piece collection shown at the Marquee Tent of the Edsa Shangri-La Hotel, Andrada also used tulle, organza, duchesse and spandex for the ready-to-wear and couture pieces.
Recently, Andrada also partnered with iconic footwear brand Keds in a fashion show that featured her latest collection together with the collections of designers Rosenthal Tee and Bea Samson.
Andrada's "Transcendence" collection is a kaleidoscopic vision brim full of bright and bold prints capturing the movement of dancers rendered to create nature-inspired digital prints on chiffon, tulle, organza, duchess, piña, spandex, and neoprene. Andrada's eclectic mix of patterns and prints is a stellar standout with the glitzy Keds Triple Night Showers. The star patterns emblazoned on the classic platform sneaker makes for a standout look that deserves the spotlight.
4. Identify what causes discomfort.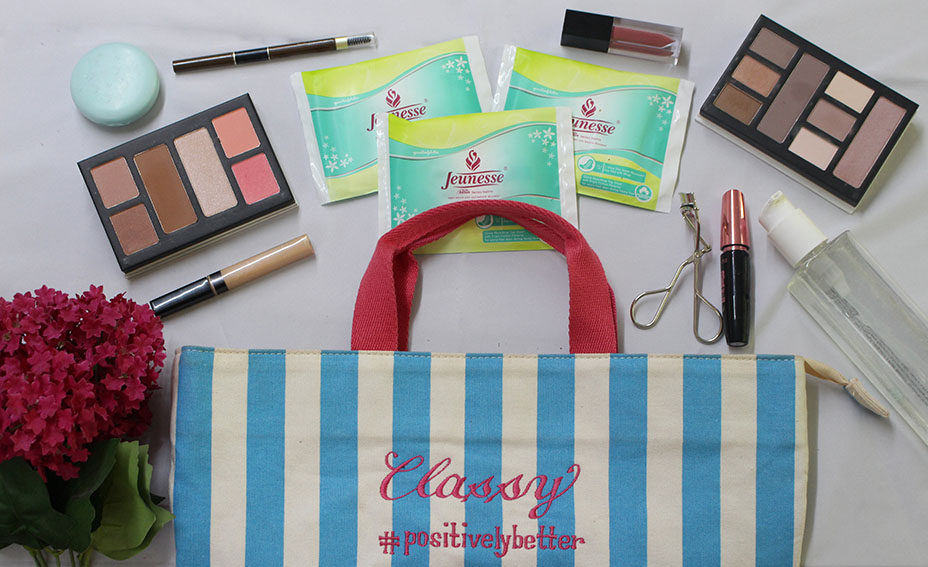 For the active woman like tennis player Christine Patrimonio, "Choosing the right pad for my daily activities is important in winning the daily grind of life."
If you are uncomfortable showing certain parts of your body, then get clothes that can cover those parts – only make sure that those clothes have the right cut that can hide, not highlight.
For the active woman like tennis player Christine Patrimonio, "Choosing the right pad for my daily activities is important in winning in the daily grind of life," she said.
To get rid of discomfort during monthly periods, Jeunesse Anion Pad offers its pads that are arguably made of virgin and sterilized pulp cotton material to ensure that the pads are clean and bacteria-free. The pads also have a top cover made of non-woven material for comfort and softness; absorbent polymer for liquid protection; a back adhesive to keep the pad securely in place; a side-leak guard that helps prevent strike-through leaks; breathable bottom layer to allow free flow of air; and anion strip that helps to reduce odor and bacteria build up.
5. Prepare a must-haves list.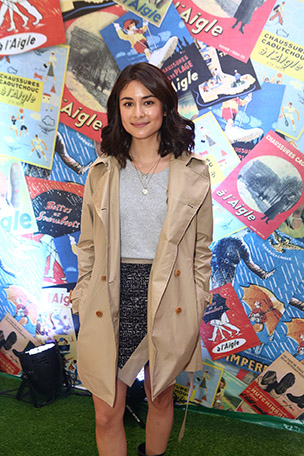 TV host Mari Jasmine at the Aigle Philippines launch, wearing a Gore-Tex trenchcoat and a pair of handmade in France rubber boots.
For Dagala, his top summer must-haves are shades, hats, and a carry-all bag. He said he also carries a pair of sunnies, shoes with chunky heels, and sunblock even if it is not summer.
For rainy days, iconic French outdoor lifestyle brand Aigle offers a wide array of apparel and footwear, focusing on the master craftsmanship of rubber boots. Founded in 1853, the brand has recently opened its first flagship store in Southeast Asia at the ground floor of Uptown Mall, Fort Bonifacio, Taguig City.
The handmade in France rubber boots require 60 steps to manufacture, and every craftsman undergoes no less than two years of training before making their first official pair. The boots allegedly go under the strictest tests for water-proofing, abrasion, grip, and wear-and-tear to make sure that each of the 4,000 pairs produced daily at the production site in Châtellerault, France is of topnotch quality.
During the grand launch, TV host Mari Jasmine wore a Gore-Tex trenchcoat and a pair of handmade in France rubber boots. The event also made way for the brand to introduce the brand ambassadors, Andi Eigenmann, couple Gippy and Hindy Weber-Tantoco, and Victor Basa, who were picked for their adventurous and fashion-loving lifestyles.
Among the attendees were sporty duo Rovilson Fernandez and Marc Nelson, volleyball stars Michele Gumabao, Melissa Gohing, and Dennise Lazaro, and the celebrity couple Brent Javier and Janna Tee. Ria Prieto, Jackie Go, Jerika Ejercito, Lexi Schulze, jewelry designer Nicole Whisenhunt, Tricia Centenera, and the French Chamber of Commerce and Industry in the Philippines' Vanessa Hanscame also attended the launch.
According to the company's representatives, the brand landed in the Philippines because of the country's emerging market of fashion-forward and adventure-seeking Filipinos. With its arrival, the brand seeks to inspire more Filipinos to get out and explore nature in complete freedom—all while looking "trés chic." — Reports from Deni Rose M. Afinidad-Bernardo