Boracay reborn: A restored paradise
November 1, 2018 | 4:20pm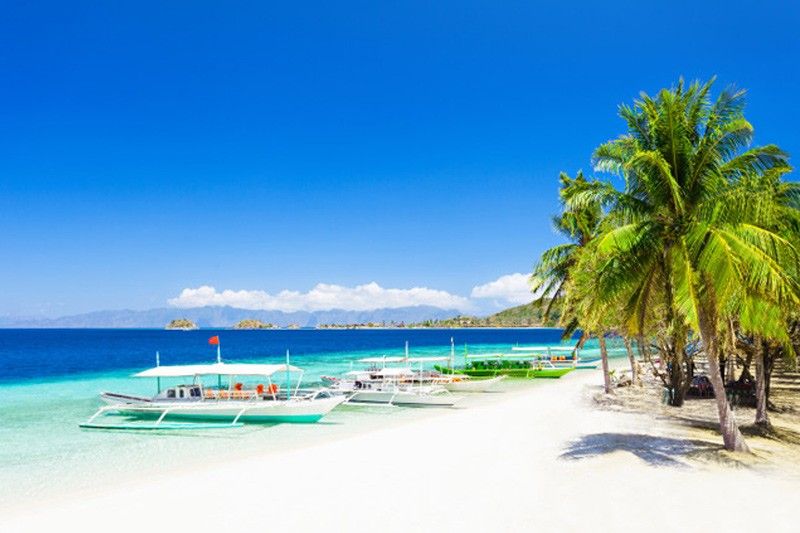 Another one of the country's beautiful paradises, Siargao, was recently named "Best Island in Asia" by Conde Nast 2018 Readers' Choice Awards. Though its popularity is sure to surge thanks to this lofty endorsement, one island remains to be a sentimental favorite – Boracay.
With its reopening, beach-goers and sun-worshippers are waiting with bated breath, curious about what's in store in the new chapter of the island's life.
Known for its glorious stretches of soft, baby-powder white sand and crisp, cool waters, with a night life that would rival the party scenes of Ibiza, Boracay has come to be known as a true island paradise. It's a destination fit for everyone, for the children who frolic its beaches to the young singles ready to mingle, and the retirees who have found bliss sipping whisky or mojito by the seaside.
But over time, with the rise of its popularity, Boracay — though still beautiful — had started to show signs of abuse. It was on April 26 when President Rodrigo Duterte ordered full closure of the island for its complete and immediate rehabilitation.
Tasked to lead the preservation program is Mark Villar, secretary of the Department of Public Works and Highways (DPWH), who mandated the demolition of structures that sit within the 30-meter easement from the shoreline.
He led the laying down of drainage pipes, sewerage systems and road widening projects to ease the traffic and congestion which had become a growing burden on tourists and locals. One of DPWH's key rehabilitation works is the Circumferential Road, which has been built to be 12-meters wide, and is designed with proper bike lanes and sidewalks.
Villar worked closely with Bernadette Romulo-Puyat, secretary of Tourism and Roy Cimatu, secretary of Environment, to beat the "impossible" deadline.
Recently, Romulo-Puyat shared with the media that upon Boracay's reopening, the local government will strictly enforce existing ordinances and laws. In addition, to preserve the cleanliness and ease the flow of travelers, the government has limited the number of flights to Boracay, restricting daily tourist entrance to 6,405.
Through the shared photos online, we've seen glimpses of the new Boracay, and it's a stunning reflection. But is it the Boracay that the locals and tourists are still expecting? Here, we take a listen to what they have to say.
Emer Ibabao, Sun Village Resort & Spa Boracay
As someone who has worked on the island for years, I've seen the aches and challenges that many have had to go through. But it's a new Boracay now! The closure was good for the island, and we're hoping for more tourists to be heading here, which is better for the stakeholders and locals.

We just hope that (the local government) seriously and strictly implements the laws and ordinances. If they do, we will never go wrong. I recommend though that perhaps the LGUs can formulate stricter policies, impose high penalties for the violations and ensure religious monitoring and implementation of the rules and guidelines. Let us all be responsible tourists to Mother Nature. We truly believe in the vision of sustainable tourism.

As part of the business community, I can say that it's been difficult, but we understand that, once in a while, the island needs rest just like humans do. This is only the beginning and we hope that we sustain the cleanliness of the island and keep its waters and beaches pristine.
Danille Villanueva, multimedia content developer
I was in Boracay before the rehab, from February to March 2018, and was here when they officially announced the closure. I'm currently staying in Boracay for work and I can say it's still a bit chaotic due to the ongoing construction projects. But the beach is beautiful, and it's seen a complete turnaround. I'm staying at Station 3 and this is the cleanest I've ever seen the waters.

I hope tourists won't expect everything to be completely done, and that they do their part in ensuring the island stays clean and healthy. The other day I noticed a resort staff asking someone who passed by to pick up his trash. So we have to remind people to be more responsible.

I haven't seen a piece of trash, cigarette butt, and the like since I got here. Also, I've noticed more trucks cleaning and clearing the sand every now and then.

I think the greatest challenge now for the island and the LGUs is to maintain the cleanliness and continue what they've started. Right now, it seems easy, but when tourists start pouring in, they'll have to double their efforts. The LGUs cannot do it alone; people need to do their part.
Anne Mae yu Lamentillo, Build, Build, Build Committee
When I visited Florida as part of the US Department of State's International Visitor Leadership Program (IVLP) — I learned that beach closures were part of a standard operating procedure relevant to Algal Bloom Monitoring. Recently, it closed Jupiter Beaches in Palm Beach County and Hobe Sound Beach and Bathtub Beach in Martin County.

In the State of Rhode Island, the moment the concentration of Enterococci bacteria in beach water exceeds 60 colony-forming units per 100 ml, they issue a temporary closure.

In 2018 alone, there were at least 40 beach closures in Rhode Island, including Briar Point Beach in Coventry, Camp Beach, in Kingston, Bristol Town Beach, Oakland Beach in Warwick and Sandy Point Beach in Porstmount. More recently, Thailand's Maya Bay, made famous by Leonardo DiCaprio's film The Beach was also closed indefinitely.

At the onset, critics pointed out that the Boracay beach closure seemed to be a drastic move — an isolated strategy. But the statement is nothing but a myth.
Sonny Dacumos, retiree
It was last year that I had first flown to Boracay for my 60th birthday, and I was more than thrilled by the scene. It was perfect for a senior citizen like me who likes to walk along the beach in the morning, and spend the afternoon just lazing around.

But it was also perfect for the young ones. I had planned to go back again with my wife and family for a future trip, so when I had heard that it was undergoing a major rehabilitation, a part of me felt that I would never get the chance to enjoy the Boracay that I had first experienced.

I followed the news closely when it came to the Boracay rehab. At first, I was bummed out by the closures of the bars and the removal of many of the sights and activities along the beachfront. I also felt bad for the vendors who not only made a living on the beach, but also brought a homey sense of community. But after reading all the news, I understood it was necessary. It was only a matter of decades for the island to deteriorate.

Now it looks healthy. Viewing the video clips and photos online, I'm quite relieved and excited to be able experience Boracay maybe a few more times in my lifetime, and it may even be better than my first memory of it.
Diz Perez, fashion photographer
I've been going to Boracay since 1999, and I loved heading there almost every year because of the chill vibe it had. It was the perfect getaway. The first time I was there, it was before D'Mall had even opened and there were more local places to eat in and be in. At that time, there was just a really small community of locals that called Boracay home. The prices then were, of course, cheaper, and it was harder to get to.

But over the years, small changes happened, which led to its rise in popularity and commercialization. Soon, it became too crowded and it became a money-machine.

That's why I'm actually looking forward to seeing the rehabilitated Boracay. No more parties and they'll be imposing stricter laws, which were all in place anyway before the rehab happened, and just needed to be implemented.

I look forward to rediscovering Boracay, the island that I used to know. While others may think the six-month closure was a drastic move, I think it's a long time coming. It would be great to see how this plan of the government pushes through. Sana maayos, for everyone's sake.