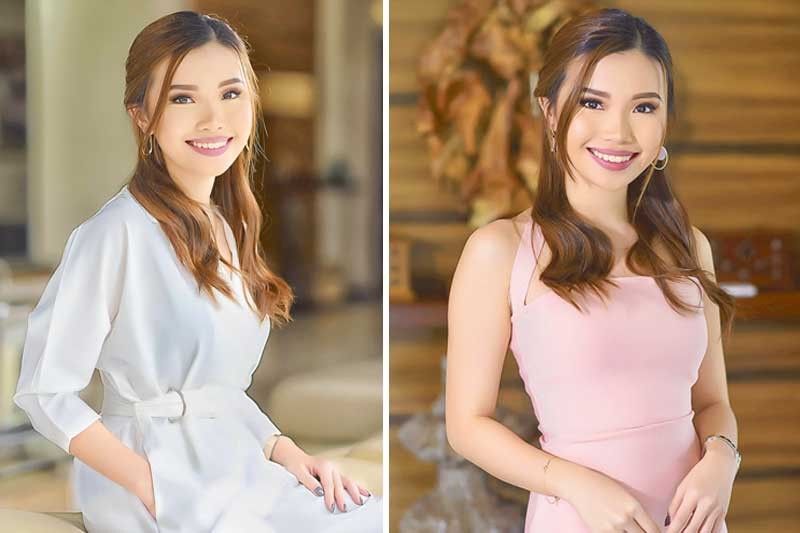 Makeup tips for the career girl
MANILA, Philippines — Entrepreneur Ara Bactat possesses enthusiasm and drive that propel her closer to her dreams.
Ara, the founder of online store Love, Ara (formerly The Clothing Hub), sparked her interest in fashion while growing up in a family involved in the garments industry. It was during her college years that her passion for fashion, coupled with her entrepreneurial spirit, blossomed. It was also at the time when Ara was introduced to online shopping, which she noticed was an upcoming trend.
After graduating from college, Ara was ready to tackle the world and created her own fashion brand — The Clothing Hub, which she eventually renamed Love, Ara (@loveara.ph). "It was through time and encounters with my customers that I was able to learn of their feedback and preferences. Only then were my eyes opened to another perspective of customers wanting to visit and experience a physical store," shares 25-year-old Ara, who graduated with a Behavioral Science degree from the De La Salle University.
With the feedback she received from her customers, Ara, together with her business partners, saw an opportunity to establish a concept store that would house established and emerging homegrown online brands with hopes that one day, these brands would grow and eventually have their own physical store. In 2015, they established The Penthouse, a multi-brand concept store with over 100 brands and three branches in Parañaque, Katipunan and Manila. Soon, it will open two more stores in Market! Market! and SM North EDSA.
In her online store, Ara handles everything — from merchandising to sales and operations. At The Penthouse, she is focused on human resources, sales, operations and brand relations. In her everyday tasks, Ara makes sure that she is in a positive disposition, which allows her to perform at her best.
"Doing something I love every day makes my job easier because it does not feel like work. I believe that when you do something that you love, it also translates to quality of your work because you aim for the best and you put the extra effort in it."
* * *
Ara's love for travel keeps her motivated. For her, traveling allows her to grow as a person and be in tune with herself as it shows her what the world has to offer. Traveling also inspires Ara, who has learned how to appreciate beauty that is beyond what is conventional.
"A person's beauty comes from within. Having a good heart translates to one's actions, words and eventually, one's physical appearance. It is the kind of beauty that lasts," she says. "I also believe that part of being beautiful is being comfortable and confident because you could wear all the designer clothes, luxury shoes and bags or high-end makeup but if you don't see the beauty in yourself, then everything will be wasted. We should remember that we are created differently but all beautifully — that's one of God's great blessings."
With her day-to-day tasks, Ara makes sure that she carries a well-polished look before colleagues and customers to always give that good first impression. She chooses the right clothes that fit best for the day ahead and matches them with her signature fresh makeup look, which complements her sweet and charming personality.
For this photo shoot, Ara used Ever Bilena products that are perfect for her signature look. First, the EB Matte Nude Lipstick in Dolce, which is a mauve pink shade. This lipstick offers bolder nude hues. It can be mixed and matched depending on one's mood, personality and skin tone.
Ara naturally has good skin. This was highlighted even more with the EB Pro Flawless Liquid Foundation in Oriental shade. This liquid foundation, infused with Vitamin E, not only evens out the skin tone but also helps the skin stay moisturized and healthy looking in every angle.
And for Ara's complete, put-together look, it is also important for her to have the perfect eyebrows. The EB Pro Brow Liner in Spiked shade, with its unique teardrop shape, did a great job in achieving those perfectly sculpted brows. Its flat edge is used to define and square out the brows, while the curved edge and pointed edge helped create smooth-looking arches and precise brow tips.
* * *
Passion is what drives Ara to reach for her dreams and being able to share this passion with others makes her happy. "Seeing the brand that I created inspires me because as much as I see how far it has gone, I can also see how far it can still grow. I believe that excelling in this field can help me in my future endeavors."
As she inches closer to her dreams, Ara treasures the lessons she has picked up along her journey. "I learned not to be afraid to fail and take risks for nothing is certain. Always think long-term like how far your actions and decisions will go. And most importantly, always trust and believe in God," she says.
* * *
Photography by Claudine Cervantes Callanta of Larawanmo • Makeup by MARTIN OROSA and hairstyling by PETCHI OMBROSA of Ever Bilena • Fashion styling by J-em Sta. Ana, assisted by CHAM TANTERAS •
Clothes from @fashiongranduerdavao and @djourshop • Accessories from @moxie.ph