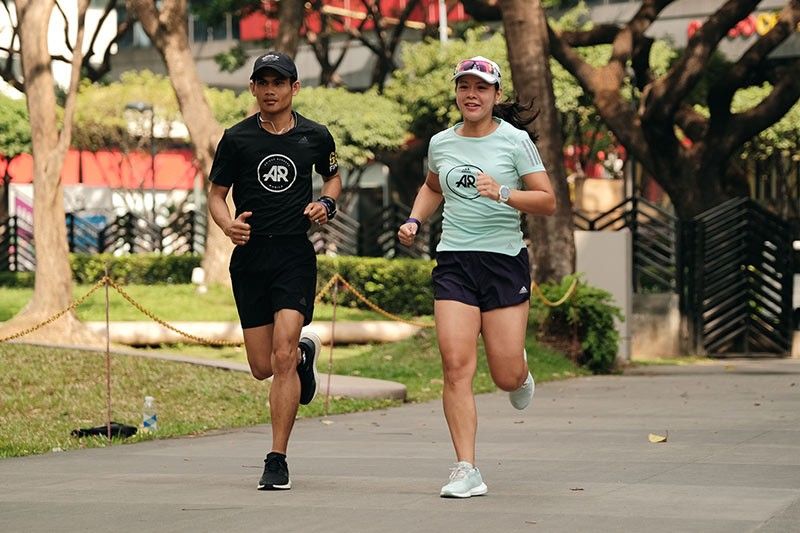 Gear up for your summer workout with these items.
Adidas/Release
Work out essentials when it's hot — or not — outside
MANILA, Philippines — It may be hot outside but this shouldn't stop you from staying active.
We've compiled some helpful essentials to help you out while working out when temperatures rise — or even if it is not hot outside.
Running shoes that will cool your feet as temperatures soar
Sweating is a way for your body to cool down as your core temperature rises while working out. And with the unbearable summer heat, this can mean lots and lots of perspiration. Take the heat off the equation and let your sweaty feet be the least of your worries as you conquer the concrete jungle with Adidas PureBOOST GO's two new seasonal colorways unveiled just last month.
The shoe made for urban runners features new breathable Clima Moisture Management Yarns which work by sweeping sweat away from your feet.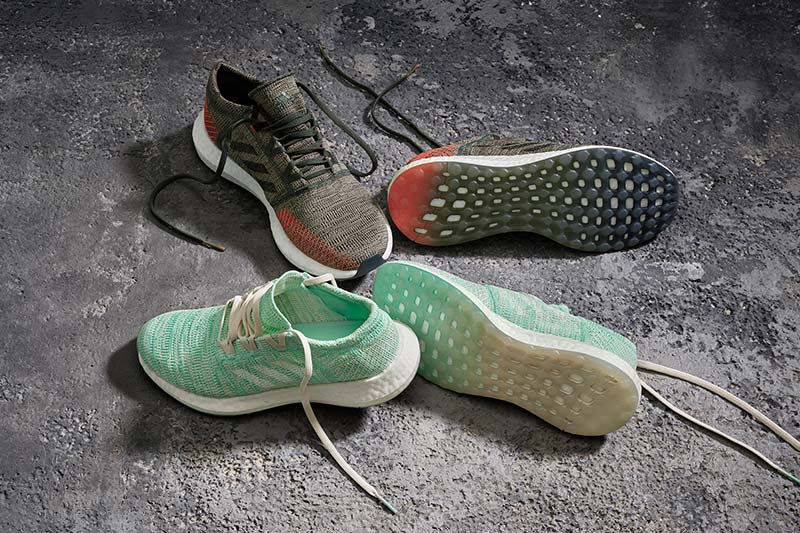 What's more, its expanded landing zone design provides the needed agility and adaptability to make changing directions easy. Did we mention it also has a reflective post-treatment for visibility of night runners?
PureBOOST GO can be purchased on adidas.com and in stores for P6,000.
A trendy water bottle that will keep your drink chilled for 25 hours
Working out can leave you sweaty and hot but a Corkcicle Canteen will make sure your drink need not be. It keeps your drink ice cold for 25 hours or, if you want to, piping hot for 12 hours. With its fun designs and refreshing colors, you can surely keep yourself hydrated in style. It comes in sizes of 9oz, 16oz, 25oz and 60oz.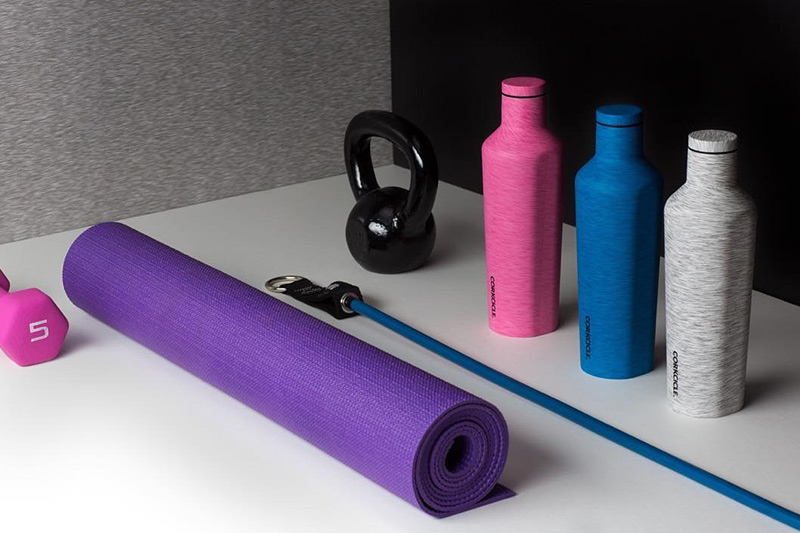 Makeup that won't budge even during the sweatiest workouts
For ladies, leaving your makeup on while working out is a known recipe for acne. But local makeup brand Happy Skin promises to give your workouts a makeover with its new sweat-resistant yet breathable make-up line.
The Generation Happy Skin ACTIVE, co-created with award-winning actress Kathryn Bernardo, is designed to be able to stay put even during your most butt-busting workouts — because, seriously, the last thing you would want is your make-up melting and clogging your pores.
The collection includes makeup for lips, cheeks and eyes that may soon become a staple in your gym bag.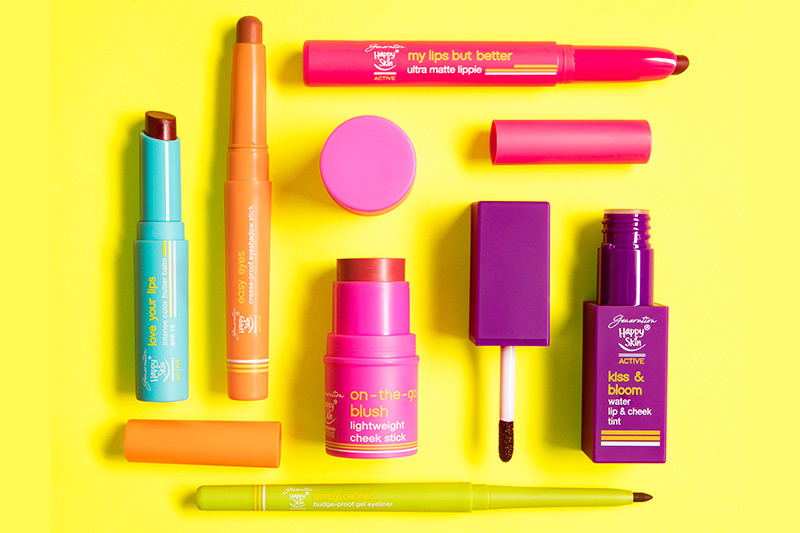 READ: 'Drag Race' royalty Bianca del Rio swears by this unlikely product for skincare
A post-gym cleansing staple to refresh sweaty skin
Hot summer temperatures can cause your skin to secrete more sebum which contributes to breakouts. A French beauty secret, micellar water is a favorite first cleanse by skincare junkies at Reddit's /r/SkincareAddiction and /r/AsianBeauty forums to wipe off that layer of sweat, oil and dirt before hopping in the shower.
Micellar water is made up of oil molecules called micelles suspended in soft water. These microscopic molecules are attracted to dirt and oil which it draws out to the surface of your skin without drying it.

If lugging around a bottle of micellar water in your gym bag is not ideal for you, you can opt for the wipes or try this hack by Redditor nerisella.

It is also a pre-workout staple to some.

A post-workout tip to prevent breakouts
If you're in a pinch and a shower is not an option after your workout, make sure to throw a pack of gentle exfoliating pads to dissolve that top layer of dead skin cells on your face, chest or back. But dermatologists recommend holding off on those peel pads if your skin is sensitive or dry or if you are under the sun for a prolonged period.
You can try Pixi's Glow Tonic To-Go pads, the travel-friendly version of its cult-fave exfoliating toner Glow Tonic. It retails for P1,090 on BeautyMNL.com.
A cult fave sunscreen of Asian beauty enthusiasts
When outdoors, make sure to slather on sunscreen to protect yourself from damaging UV radiation which can prematurely age your skin and increase your risk of skin cancer. If you've lurked at the famed /r/SkincareAddiction Reddit forum long enough, you'll know that many consider Japanese brand Biore's UV Aqua Rich Watery Essence SPF50+ PA++++ as their holy grail sunscreen. Many love its water-based formula for its quick absorption sans the white cast that other sunscreens commonly leave behind.

It retails for P488 at BeautyMNL.com.