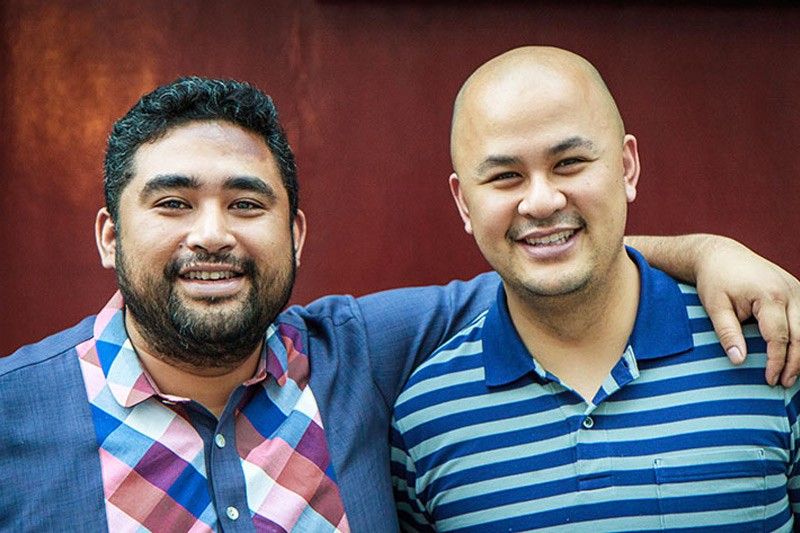 Founded in 2012, Kalibrr has helped over 18,000 employers find their next generation of leaders and movers.
Guilherme Cunha via Unsplash
Kalibrr selected for global initiative to help redesign workplaces of tomorrow
(Philstar.com) - March 19, 2019 - 2:30pm
The company joins 15 other ventures from around the world in a multi-year collaboration with Unreasonable FUTURE to help align the future of work with social equity.
MANILA, Philippines — After a rigorous selection process involving hundreds of companies across the globe, Kalibrr has been selected to join 15 growth-stage ventures in the inaugural Unreasonable FUTURE program, a bold, multi-year initiative that will bring innovators and entrepreneurs together to design a future in which people and technology work side-by-side to solve workplace challenges and unlock human potential everywhere.
The first participants will include companies shaping the future of learning and up-skilling, so that underserved youth and those whose jobs are being replaced by technology will find pathways to new opportunities in the digital era.
The portfolio also includes entrepreneurs who use disruptive technologies to maximize human potential in the workplace of tomorrow. By bringing them together, the goal of Unreasonable FUTURE is to rewrite the narrative of what it means for all humans to thrive in a new, more equitable economy.
"Unreasonable FUTURE is bringing together a hand-picked portfolio of entrepreneurs leveraging advanced technologies to ensure future generations thrive in the new economy," Daniel Epstein, founder and CEO of Unreasonable Group said. "It's an honor to have the opportunity to support these outstanding ventures to help design a future that will work for everyone."
Founded in 2012, Kalibrr has helped over 18,000 employers find their next generation of leaders and movers. With over 2 million candidates and counting, it makes use of Artificial Intelligence to help professionals find meaningful jobs, as well as make it easier for employers to discover and connect with qualified candidates.
Further expanding its talent ecosystem, Kalibrr recently embarked on partnerships with both Facebook and Google, which is unprecedented in Southeast Asia, to syndicate its job listings and connect employers with an even wider range of candidates.
"It's an honor for our work at Kalibrr to be recognized by a global panel of change makers who care and have the resources to impact the problem we spend everyday solving - helping people get great jobs." shares Paul Rivera, co-founder and CEO of Kalibrr. "I'm looking forward to what we learn and what we can share and build to impact the communities that Kalibrr serves today."
The first Unreasonable FUTURE program will take place from March 27 to April 7, in a private venue outside of San Jose, California. A full list of ventures, mentors, and specialists participating in the program, as well as additional details about the partnership, can be found here.
--
Unreasonable Group
Unreasonable envisions a world in which the most valuable and influential companies are those solving humanity's most pressing challenges. Through running worldwide immersive programs for growth-stage entrepreneurs, unique partnerships with multinationals, a globally-oriented private equity fund, an extensive international community of serial business leaders as mentors, and advanced storytelling and media activities, Unreasonable is designed to exclusively support entrepreneurs positioned to bend history in the right direction.
Currently, Unreasonable works with 162 entrepreneurs who support the jobs of more than 170,000 people and who are actively impacting the lives of over 260 million individuals across more than 180 countries. They have raised over $2.3 billion dollars in funding and generated more than $1.8 billion in revenue. For more, visit www.unreasonablegroup.com.
Kalibrr Technology Ventures
Kalibrr is a technology company that aims to transform how candidates find jobs and how companies hire talent. Placing the candidate experience at the center of everything it does, the company continues to attract the best talents from all over, with more than 2 million professionals and counting. Kalibrr ultimately connects these talents to companies in search of their next generation of leaders.
The only end-to-end recruitment solutions provider in Southeast Asia, Kalibrr is headquartered in Makati, Philippines, with offices in San Francisco, California and Jakarta, Indonesia. Established in 2012, it has served over 18,000 clients, and is backed by some of the world's most powerful start-up incubators and venture capitalists. These include Y Combinator, Omidyar Network, Patamar Capital, Wavemaker Partners, and Kickstart Ventures. For more information, visit Kalibrr on Facebook, Twitter, LinkedIn, and Instagram.