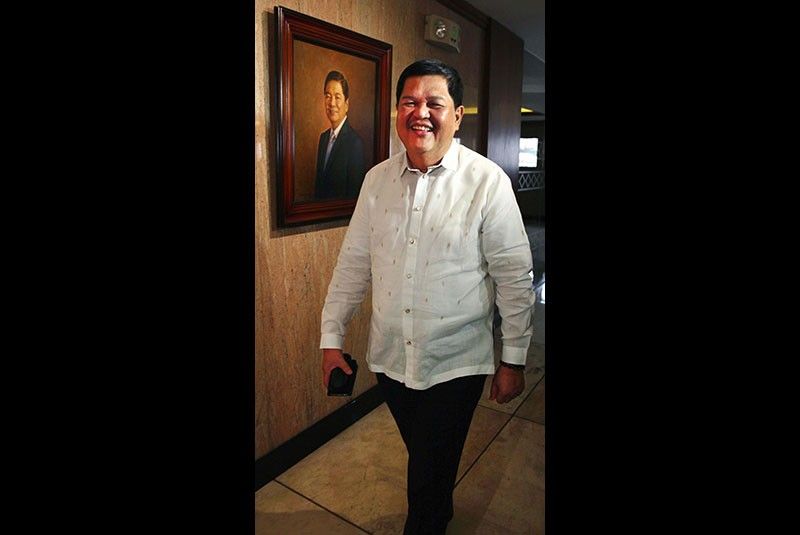 Bangko Sentral ng Pilipinas Governor Nestor Espenilla Jr. will be on leave for two weeks to undergo treatment.
Mike Amoroso, File
BSP chief goes on two-week leave
(Philstar.com) - September 18, 2018 - 9:54pm
MANILA, Philippines — Bangko Sentral ng Pilipinas Governor Nestor Espenilla Jr. will go on leave for nearly two weeks beginning on Wednesday, ahead of a crucial policy meeting next week.
"I'll be away for two weeks (September 19-October 2) for treatment," Espenilla told reporters in a text message on Tuesday.
He said he is leaving BSP Deputy Governor Chuchi Fonacier as officer-in-charge while he is gone.
Last February, Espenilla said he successfully underwent a surgery to treat his tongue cancer diagnosed since November 2017. Since then, he has repeatedly said he has been recovering well from the operation.
Espenilla's leave means he would not be able to preside over the meeting of the seven-man Monetary Board on September 27 where it is highly expected to hike policy rates anew to temper fast inflation.
Espenilla, as central bank governor, sits as the Monetary Board chairman.
The BSP has been battling fast-rising consumer prices this year, raising policy rates by a total of 100 basis points since May to temper inflation that reached a nearly decade-high of 6.4 percent in August.
For the first eight months, inflation averaged 4.5 percent, running above the BSP's 2-4 percent target for the year.
Hiking policy rates is one way the BSP tries to slow down price increases. BSP's rates are the benchmark for bank loan rates, so when they increase, bank loan charges also increases, discouraging credit borrowing.
This, in turn, minimizes cash supply in the system, which also reduces consumer demand and therefore, temper prices.
On Tuesday, BSP Deputy Governor Diwa Guinigundo, however, acknowledged that much of inflation increases this year was not due to high demand, but low supply of goods like rice, fish and vegetables, which monetary policy cannot address.
That said, Guinigundo said the impact of additional rate hikes, if any, on slowing inflation should not be discounted. He added inflation remains "manageable" despite recent upticks.
"Based on the numbers we submitted to the board, we are expecting inflation to be about 4.9 percent in 2018 and 3.7 percent and 3.2 percent for the next two years. From now and Sept. 27, we expect of course the number to change based on information available to us," he said in an economic briefing.
"(But) we are expecting some mitigation (in inflation) towards the end of 2018 and on to the next two years," he added.