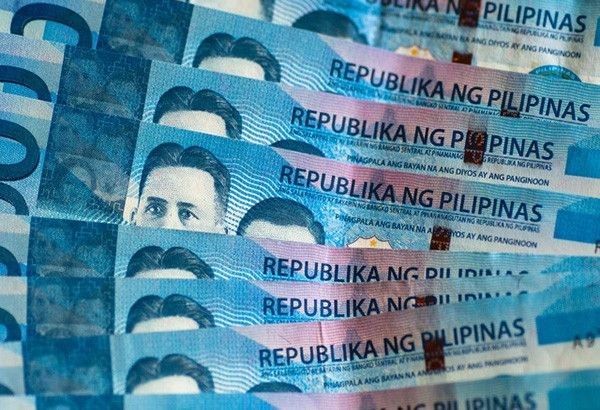 The weak peso has been contributing to rising domestic inflation, which soared to its highest level in nearly a decade in August.
File
Philippine peso seen closing 2019 at P58:$1
(Philstar.com) - September 18, 2018 - 1:01pm
MANILA, Philippines — The Philippine peso is poised to sink further until end-2019 as the country's ballooning trade deficit — which is unlikely to be offset by overseas remittances — continues to pressure the embattled currency.
The peso, which slumped to a 13-year low of P54.28 per dollar on Monday, will likely hit as low as P55 against the greenback at the end of 2018 and further slide to P58 per dollar level once 2019 comes to a close, London-based Capital Economics said in a report.
"Looking ahead, the trade deficit is likely to widen further as imports of capital goods continue to flood in to support Duterte's infrastructure drive," Capital Economics said.
The peso has weakened by almost 8 percent against the dollar since the start of the year, making it one of the worst performing Asian currencies.
President Rodrigo Duterte's plan to keep the country's growth engine humming by spending P9 trillion on infrastructure has been fuelling demand for imports of construction-related goods. The increasing capital goods imports due to the infrastructure boom have reversed the country's current account surplus to a deficit, pressuring the peso.
Economic pillar
The country's trade gap in July widened to $3.55 billion, the third-worst on record, after exports' lackluster performance failed to match imports' accelerated growth pace.
Separately, Dutch financial giant ING Groep NV said remittances, which recovered 5.2 percent year-on-year in July, are not enough to cover the trade deficit that's driving the Philippine peso lower.
Money sent home by Filipinos working abroad is one of the Philippines' main sources of dollars, helping the economy stay afloat.
"Weak [peso] trend hasn't changed despite remittance rebound... Monthly remittances remain inadequate to finance the monthly trade deficit," ING Bank senior economist Joey Cuyegkeng said in a commentary.
"This shortfall will continue and should keep the peso on a defensive bias," Cuyegkeng added.
In a Palace briefing on Tuesday morning, presidential spokesperson Harry Roque said the Palace is confident that the peso will recover, claiming that it has historically been strongest in December because of remittances.
A fact check by VERA Files casts doubts on this claim. "From 1986 to 2017, the average monthly peso-to-dollar exchange rate was weakest in December 12 times, or around once every three years: in 1989, 1990, 1995, 1996, 1997, 1999, 2000, 2002, 2003, 2013, 2015 and 2016," it said, citing Bangko Sentral ng Pilipinas data.
Weak peso contributes to inflation
The weak peso has been contributing to rising domestic inflation, which soared to its highest level in nearly a decade in August. The depreciating local currency has also been pushing up prices for imported capital goods, posing a challenge to Duterte's multi-trillion peso infrastructure program. The peso's weakness can likewise drive up the value of the national government's foreign loans.
Currency weakness is a concern for the Bangko Sentral ng Pilipinas, which is also wrestling with soaring inflation. On Monday, central bank governor Nestor Espenilla, Jr. said monetary authorities are rushing prudential measures to curb speculation in the foreign exchange market.
Both ING Bank and Capital Economics forecast another rate hike from the BSP this month to stem the peso's depreciation and fight inflation.
Meanwhile, some analysts have warned of further pain for the peso, although the local unit is expected to take a breather in the upcoming Christmas season due to expected influx of remittance from Filipinos abroad.
"With Christmas fast approaching, the much-awaited remittance could bring the appreciation closer to P53.50 or perhaps closer to our P53.00 yearend forecast," Jonathan Ravelas, chief market strategist at BDO, said in a recent interview.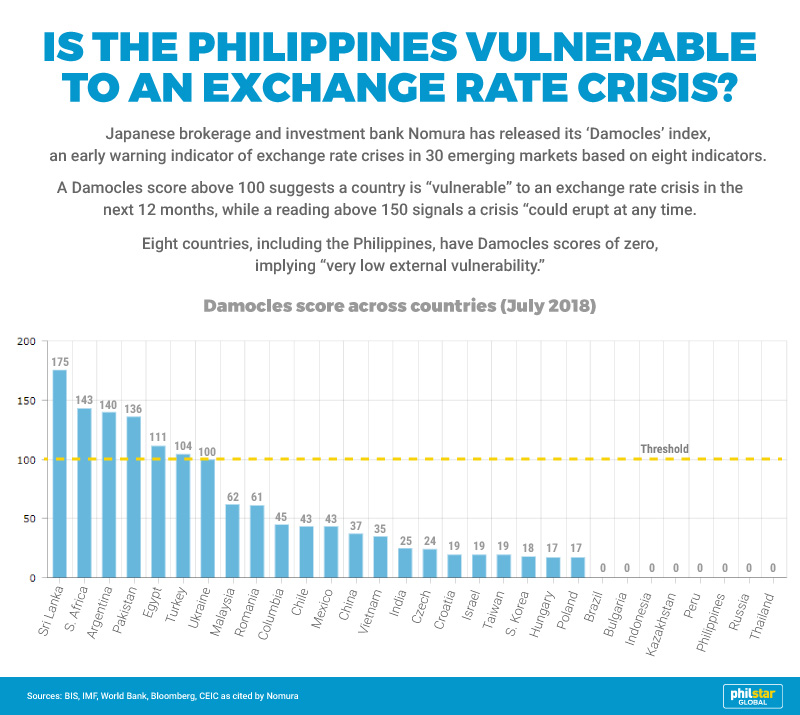 — Ian Nicolas Cigaral