GBPC enters Mindanao via P4.25-B Alsons buyin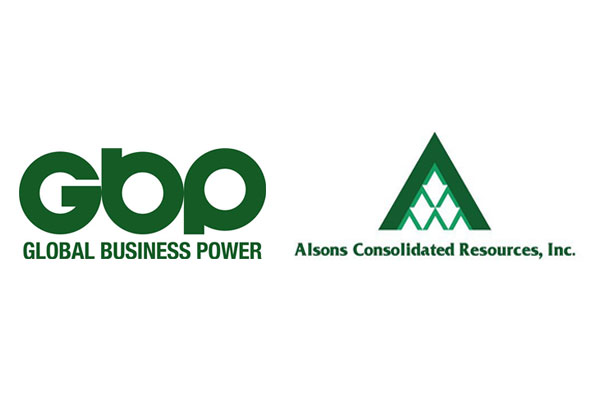 MANILA, Philippines - Pangilinan-led Global Business Power Corp. (GBPC) has formalized its entry in the Mindanao grid with a strategic partnership with the Alcantara Group to acquire a 50 percent stake in its power holding company with a P4.25-billion tag price.
GBPC and Alsons Consolidated Resources Inc. (ACR) have forged an agreement where the former will acquire a 50 percent interest in Alsons Thermal Power Corp. (ATEC), the holding company for ACR's baseload coal-fired power plant assets.
Under the deal, ACR will sell 14,952,678 shares to GBPC with a base purchase price of P4.25 billion, subject to adjustment on closing, as disclosed by Metro Pacific Investments Corp. (MPIC).
GBPC is an associate of MPIC, after its acquired a 56 percent stake in the company in May 2016 for P22.06 billion following a strategic alliance with tycoon George Ty's GT Capital Holdings Inc.
GBPC president Jaime Azurin said in an email response to The STAR the deal would be funded through internally-generated sources and bank debt.
"While funding of the purchase price will be sourced internally and externally, we are currently negotiating with various financial institutions and studying the ideal ratio," he said.
The completion of the transaction is subject to the satisfaction of certain conditions precedent, including the approval of the Philippine Competition Commission, Azurin said.
MPIC and GBPC chairman Manuel V. Pangilinan said the partnership is a milestone for the group to enter "the fast-growing and dynamic Mindanao market.
"This strategic acquisition is in line with MPIC's commitment to further bolster our infrastructure investments in all parts of the Philippines," he said.
Through the partnership, the Pangilinan-led firm will have beneficial ownership in ATEC's power assets. The latter owns a 75 percent stake in the 210-megawatt (MW) Sarangani Energy Corp. (SEC) baseload coal-fired plant in Maasim, Sarangani Province.
The SEC plant's first 105 MW section began operating in April 2016, while the second 105 MW unit is under construction and is slated to begin operating in 2019.
ATEC will also assume ACR's stake in San Ramon Power Inc. (SRPI) which is developing a 105-MW baseload coal-fired plant in Zamboanga City. It is scheduled to commence commercial operations in 2021.
Despite GBPC's entry into ATEC, Azurin said the Alcantara firm would continue to exercise control over the operations and maintenance of the generation plants.
"GBPC's presence has been rooted in the Visayas. We have gone beyond our roots in the Visayas and Mindoro islands by undertaking a 670 MW power plant project in Luzon through our subsidiary, Global Luzon Energy Development Corporation. And now, through Alsons Thermal Energy Corporation, we have entered Mindanao as well. This is in line with GBP's vision to be the leading and most efficient energy provider in the nation," he said.
The deal would be beneficial for both groups as this presents a number of opportunities moving forward, AB Capital Securities Inc. AVP and senior equity analyst Lexter Azurin said by phone.
"In the case of Alsons, that's very significant because an investor will come in. This will ease financing on future projects," he said. "For GBPC, which acquired 50 percent in the Alsons company, it will provide a new stream for earnings generation, benefitting its major shareholder MPIC as well."
The deal also presents expansion of GBPC to Mindanao, and possibly for ACR to eventually expand further outside its home base, Azurin said.