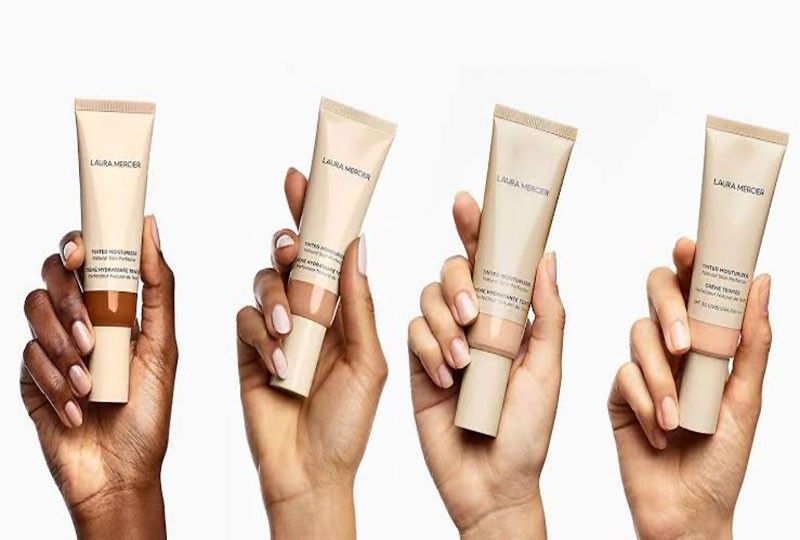 Meghan Markle's favorite tinted moisturizer gets reformulated: Is it better?
Manila, Philippines —How do you improve something that was amazing to begin with?
Laura Mercier launched its brand-defining tinted moisturizer in 1996 and has since set the standard in the makeup industry for that elusive natural, effortless, and flawless glow, combining skincare with an enhancing touch of color. The Duchess of Sussex Meghan Markle is one famous fan of its best-selling no makeup-makeup look; she even wore it to her Royal Wedding.
The Tinted Moisturizer Natural Skin Perfectors, available in plain and illuminating variants, was a top reason behind the acquisition by Japanese firm Shiseido in 2016. Shiseido isn't just the makeup and skincare line. Last month, it consolidated its Philippine operations of its namesake brand, Laura Mercier, and their other locally available high end and midrange brands in a joint venture in partnership with Singapore's Luxasia.
Seizing the technological advancements in her grasp, Laura Mercier herself rejected the first 67 iterations of this new formula. The tinted moisturizer previously had a limited range of medium and dark shades because the added sunscreens skewed chalky. Updating the sunscreen technology expanded the range by five shades and made a higher SPF level of 30 possible, an upgrade from 20. It is also more moisturizing than before, with hydrating macadamia and kukui seed oils while doing away with parabens and pore-clogging silicones.
Out of the tube, the new tinted moisturizers feel much runnier than its predecessor. Don't be intimidated. I tried every application method — a brush, a sponge, and my fingers — and the warmth of my hands gives me the best finish and less wastage. On the skin, both the plain and illuminating moisturizers are more lightweight, yet moisturizes more than the original. My skin feels supple throughout the day, even with drying air conditioning. It also doesn't settle into fine lines and pores, instead blurring it out without in-your-face coverage; just evening everything out, and drawing in light beautifully on the high points of my face while illuminating shadowy parts like my under-eye circles. I just look like I'm having a good skin day. As for longevity, it doesn't break up, even on my especially oily areas. A light retouch of powder on my nose and its sides and it looks fresh. Over a week in, I think it even improved my skin's moisture level and reduced my oiliness.
I especially love the illuminating variant. Formulated with a blend of fine-milled pearls, it provides an ethereal glow (not for the faint of heart) that might render a highlighter redundant; it's like I am lit from within plus have a spotlight following me around. I suggest reverse-highlighting, toning it down with a dusting of loose powder under the eyes, the forehead, and the sides of the nose, allowing the cheekbones, nose bridge and chin to be visually lifted.
* * *
Laura Mercier is available at Rustan's The Beauty Source.