(The Philippine Star) - January 6, 2017 - 12:00am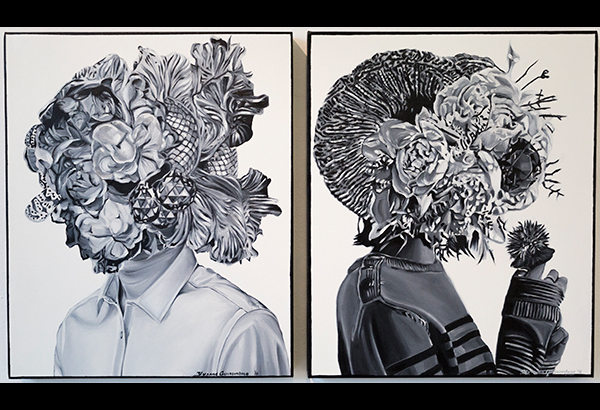 Art by Yvonne Quisumbing
MANILA, Philippines - "It's a great time for the local art scene as the gallery system grows more robust, the auction scene continues to set records, and Art Fair Philippines is attended by more and more people every year. In 2017 though, I'm convinced a lot of the excitement will be in artist-run spaces like 98B Collaboratory, Post Gallery, Project 20, and Thousandfold. Last year was a huge year for the four: the first-ever exhibition of Philippine contemporary art in an international art fair was headlined by the artist-run spaces in Art Dubai, the most global of the international art fairs. And more interestingly, 98B's efforts in reviving Escolta is bearing real fruit. The First United Building on Escolta, spearheaded by 98B and the Syliantengs, has become a center for cultural growth, in the retail spaces of The Hub, the offices of One/Zero, Julia Nebrija and Carlos Celdran, the studio of Derek Tumala, even the cafe called The Den. I'm convinced these artist-run spaces are bound to do really interesting things in 2017."
-—Raymond Ang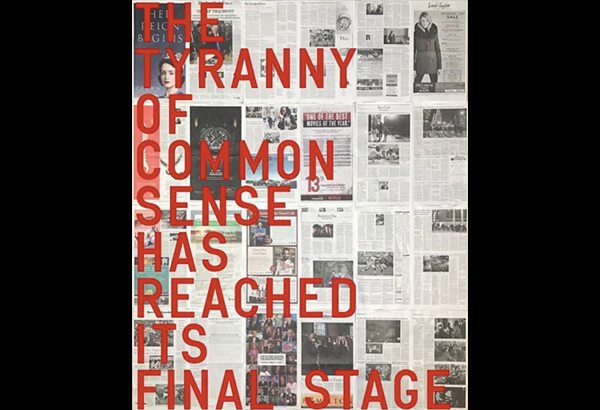 "the tyranny of common sense has reached its final stage,: by Rirkrit Tiravanija
"In 2017, I predict we will see a resurgence of political engagement across the arts. Many artists are deeply distressed by the shifting political paradigm and the conservative swing we've seen via recent elections, and I expect they'll produce art engaging with this and other serious issues of our contemporary context. The unveiling of Rirkrit Tiravanija's latest body of work, which reads 'the tyranny of common sense has reached its final stage,' at Art Basel in Miami Beach a few weeks ago is just the tip of the iceberg."
— Marcel Crespo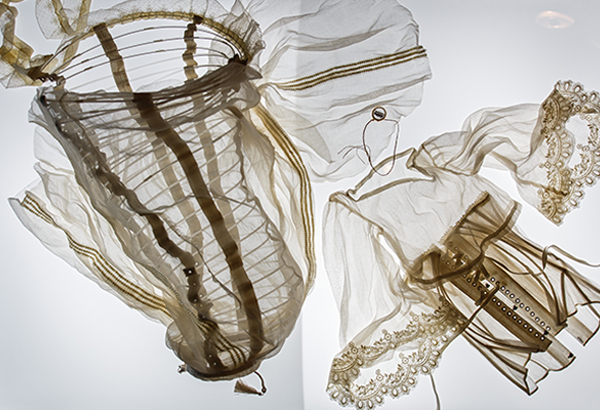 Art by Liv Vinluan
"People are getting more and more educated about design through the Internet and the fact that traveling in general has become more accessible and easier. I expect to see a more worldly approach in translating Filipino design. I can imagine seeing new materials being used in traditional design. And with 3D printers becoming more mainstream, the possibilities are limitless."
— Celine Lopez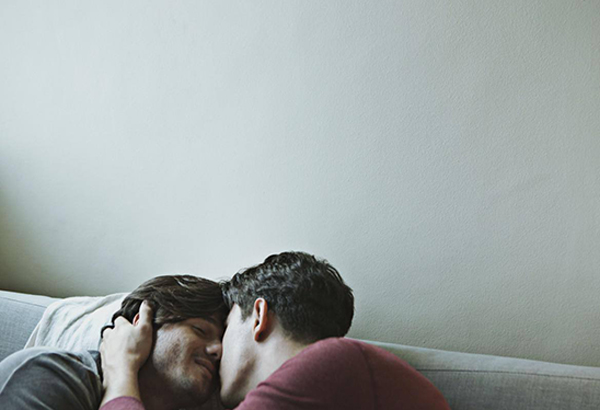 Photo by Joseph Pascual from Team magazine
"Am I the last-standing champion of a Lindsay Lohan comeback? If Donald Trump can be president of the free world, can't the lady behind a movie that unites all — straight, gay, basic, un-basic — return to relevance in 2017? Okay, I guess that's more prayer than forecast. But seriously, in 2017, I think we'll be hearing a lot more about LGBT culture across the Philippines rather than just in Metro Manila. Late last year, Iloilo kicked off its first Pride march. This year, I have no doubt, we'll spot rainbows beaming from different parts of the Philippines, and maybe even a sprouting of out and proud businesses with the LGBT market specifically in mind. Can someone put up a gay board game café?"
— Paolo Lorenzana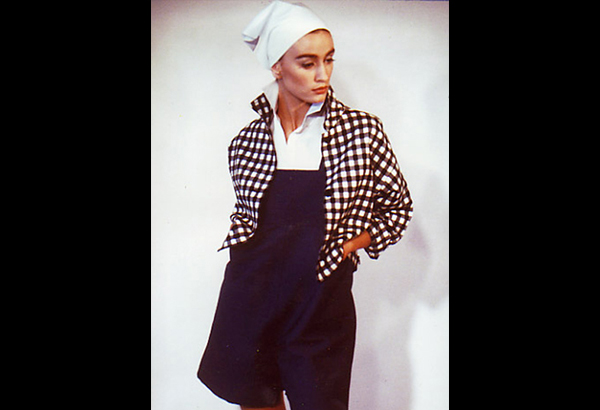 "Time to dig these looks up for 2017.
Isaac Mizrahi Fall (1988)/ Helmut Lang (Fall 1988)/Dolce & Gabbana (Fall 1989)/ Romeo Gigli (Fall 1989)/ Jil Sander (Fall 1990)/ Ann Demeulemeester (Spring 1992)."
— Melvin Mojica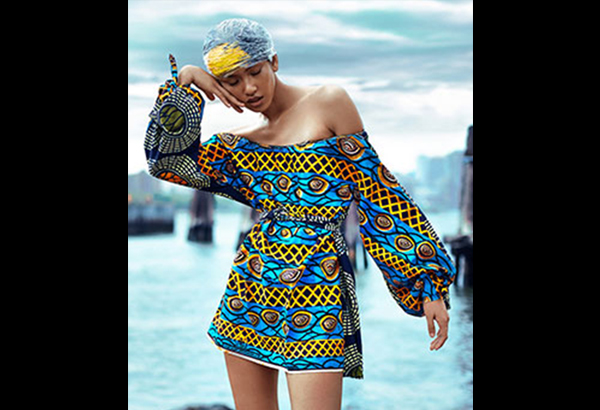 "I'm not sure if it's because of our current state of crazy, but there's this voice in my head telling me that this'll probably be the lifestyle choice equivalent of "going vegan/paleo/whatever" for 2017. Put aside the fact that no one you disclose this to will know what it even means, but there's likely some strange anxiety-mitigating comfort to be found in neurotically stuffing all your plastic waste into even smaller plastic bottles.
Regardless of how painful it'll be to see everyone broadcast the crap out of their new found sainthood, things are really starting to look bleak. If homemade eyeliner, BYO mason jars are going to be the gateway drugs toward people giving a damn, I'm all for it."
— Mano Lotho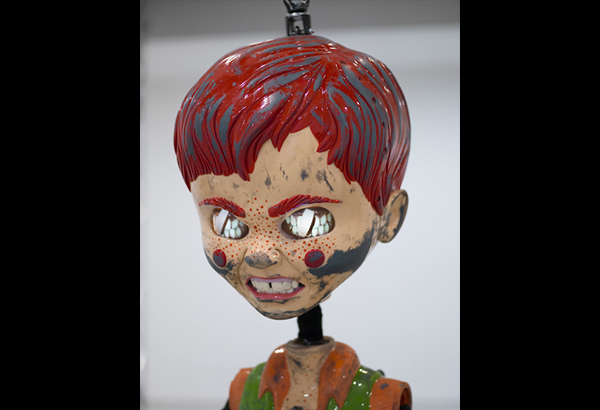 "Colored Sculpture" by Jordan Wolfson
"I think 2017 is a time for maximalism. Gone are the normcore days: Gucci > Vetements. People will start decorating themselves again. Life is a cycle and it's a time to be beautiful, colorful butterflies. Flash those accessories and keep your basic tees in the closet. My color for 2017 is orange: loud, proud and tacky. 2017 is going to be a big year for video. 2016 favored the medium, especially for social media, and I think that will carry over for 2017. People will continue to experiment with forgotten video formats. High definition is the new boring. Resolution doesn't matter anymore. What's important is low file size for sharing and viewing. 2017 is going to be a great year!"
— Judd Figuerres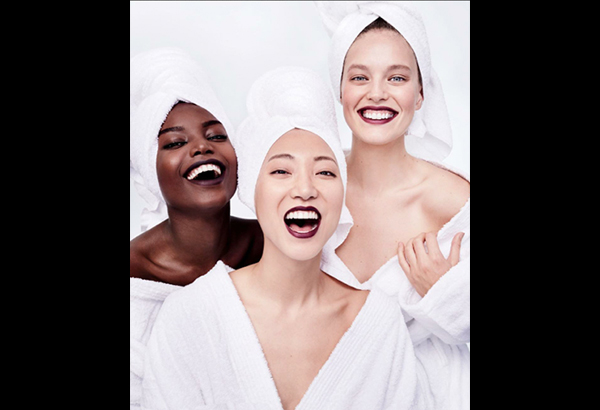 "It's multi-tasking treatments that work faster without downtime. White Laser is the gold standard and answer to pigmentations, active acne and skin whitening by using a FEM (Fast Edge Micropulse) technology. It optimizes the excitation of chemical reactions within cells but limits the thermal damage to other structures. For the body, it is Sculpsure, a non-invasive body-contouring system for the reduction of stubborn fat in areas such as the abdomen and love handles. Even skincare will be more powerful. Wrinkle X-Serum is a topical serum using vegicap technology that erases wrinkles in minutes."
— Dr. Aivee Aguilar-Teo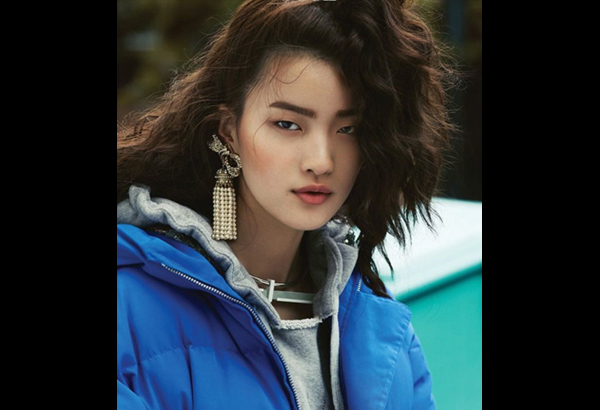 "A big return to natural tones and natural vivids, highlights with either short, medium or textured layers, and light, airy, ethereal hair with soft balayage hair colors, and edgy disconnected haircuts with eclectic, creative colors."
— Jude Hipolito and Rose Velasco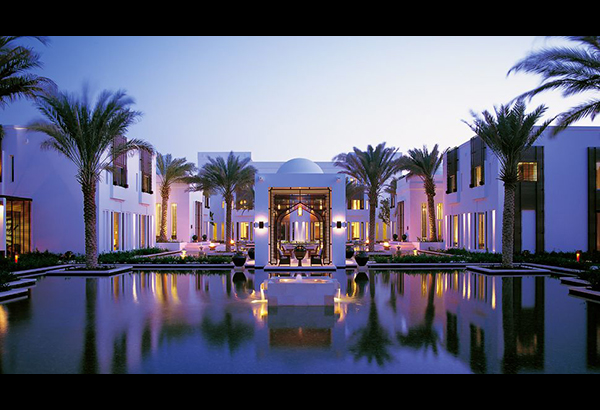 "2017 will be about love and travel, escape and entertainment. We are starting the year by hosting the Miss Universe pageant here and that will sort of determine the tone of what is to come. Flashy, splashy and with an undertone of substance, the year will segue to as many escapes to far-flung destinations for adventure to satisfy one's wanderlust and celebrity weddings that feed the public's clamor for romance and fairytale endings. In between all this, the reality checks of daily life happening in front of all of us."
— Tim Yap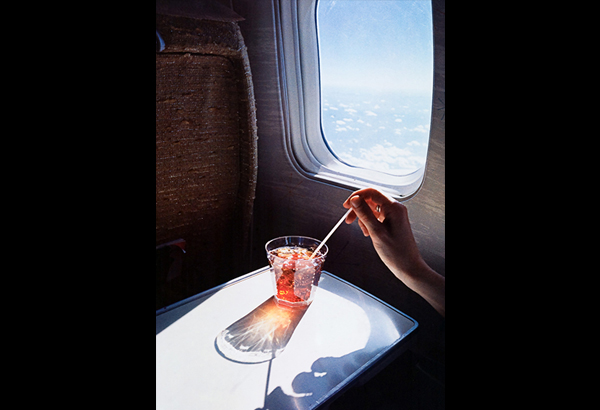 "Glass in Airplane" by William Eggleston
"With the rise of live video on social media, I think this year we will be seeing more unguarded moments in photography. More people will be channeling their inner Eggleston by taking candid, close to life and maybe even awkward shots. Raw, immersive styles of photography, whether captured on film with flash or processed using your favorite VSCO preset, will be dominating the feeds."
— Patrick Jamora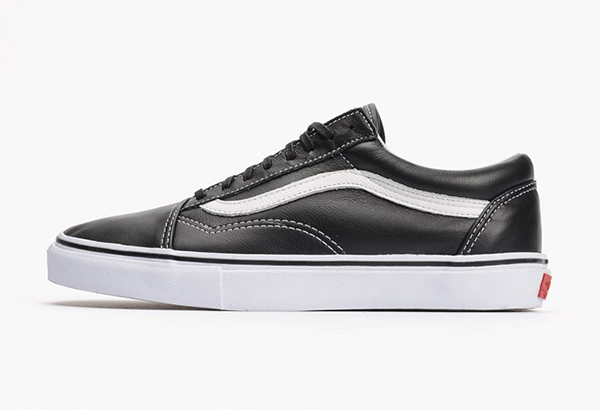 "Speaking specifically on behalf of our store and what we can look forward to, in 2017 we'll be introducing brands that will showcase styles with a much more laidback aesthetic made through smart fabrication. Vacation shirts, naturally-dyed fabric tees and sweats, looser-fitting trousers, etc. A lot of the inspiration drawn from the easy and casual vibe of California street, surf and skate cultures. For footwear, we'll be sticking to leveled-up versions of the classics — Vans Vault Old Skools and Half Cabs and the First String Converse One Star."
— Mike Concepcion