MANILA, Philippines - The Oscars have come and gone, yet the Internet is still not over it. Making the rounds last night was a video of Michael Keaton looking like he's slipping his acceptance speech back into his coat pocket as Best Actor winner Eddie Redmayne is called onstage. Harper's Bazaar, as usual, is at it with their "You wouldn't believe…" posts. Mark Seliger's Vanity Fair after-party portraits have surfaced; photos of John Travolta making kissy-faces on almost anything (including the Statue of Liberty and Tom Cruise) have spread like wildfire; Best-Dressed lists from every fashion website are on everybody's timelines. We at YStyle are not above having an Oscars hangover, but we thought we'd make things a little more interesting than a who-wore-what recap. Here, we play a little game of dress-up with this year's standouts:
Gwyneth Paltrow in Giambattista VallICouture S/S 2015
Gwyneth Paltrow usually options sleek, columnar silhouettes to maximum effect on the red carpet — usually, but not always. We wish for Gwyneth to have taken a different direction than her mono shoulder corsage. A long-sleeved confection from Giambattista Valli Couture S/S 2015 would have served a better take on her floral motif.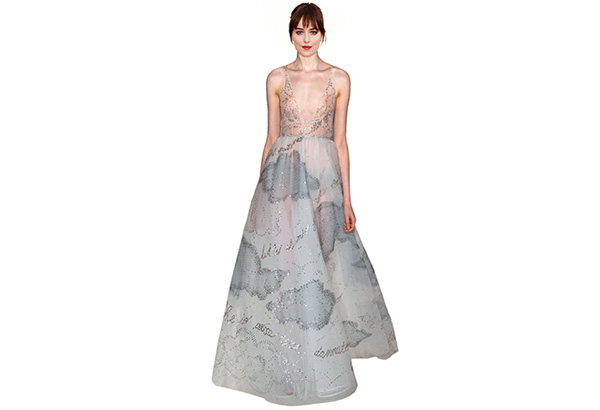 Dakota Johnson in Valentino Couture S/S 2015
Dakota Johnson should up her glamour game with Valentino Couture S/S 2015. With an ethereal ball skirt paired with a wisp of a top, the Fifty Shades' actress would further cement her role as this year's "It" ingénue in this gorgeous gown; a folkloric fantasy come to life.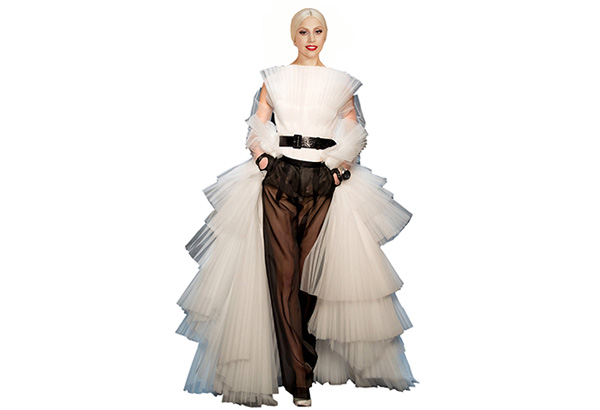 Lady Gaga in Jean Paul Gaultier Couture S/S 2015
Lady Gaga took a decidedly normal sartorial turn for this year's red carpet. If she decided to stay true to her original form (we sometimes miss the old egg-emerging Gaga), this pleated tulle confection from Jean Paul Gaultier's S/S 2015 Couture collection would hit a homerun for the haters and Little Monsters alike.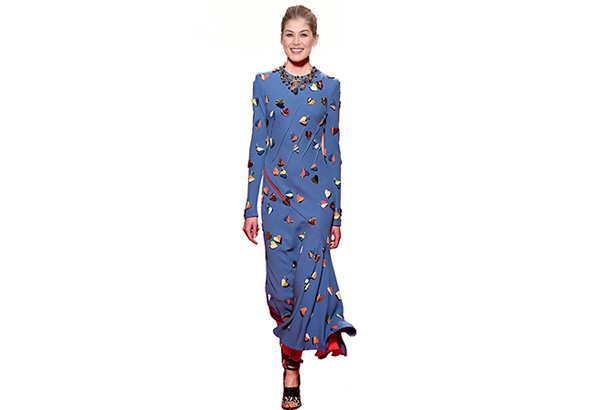 Rosamund Pike in Schiaparelli Couture S/S 2015
This year's red carpet stayed a little safe, a little basic and expected. We could've used more high-voltage glamour or something a little more playful — enter Rosamund Pike in a signature printed frock from the surrealist runway of Schiaprelli Couture S/S 2015.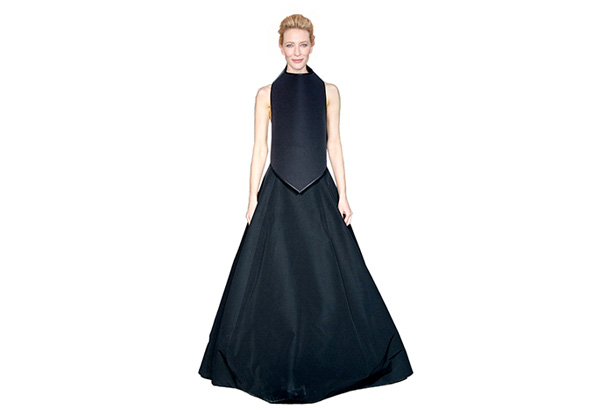 Cate Blanchett in Gareth Pugh F/W 2015
Cate Blanchett can do no sartorial wrong — reminiscing on her past red carpet hits, she always serves "Radiant Elfin Goddess" no matter the frock. Straying a little too safe on this year's Oscar red carpet, Cate cuts a sharp figure in a leather-piped sheath and ball skirt from Gareth Pugh's fall runway.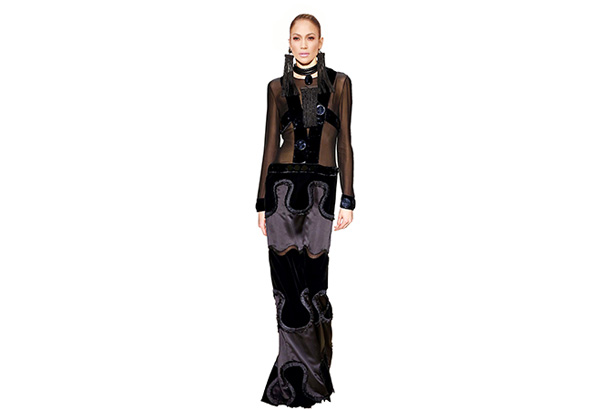 Jennifer Lopez in Tom Ford F/W 2015
Chins up, boobs out — it's show time. In what must be Jennifer Lopez's red carpet mantra, we propose a different take on red carpet skin for the Latina actress. Sheer tulle, satin and velvet make for a deadly combination in this Tom Ford F/W 2015 evening look.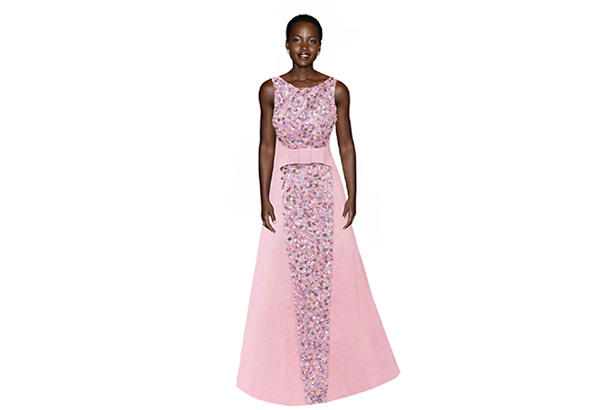 Lupita Nyong'o in Chanel Couture S/S 2015
Lupita Nyong'o was on top of our Oscars best-dressed list. But in an alternate universe, she could've kept last year's mint princess fantasy in continuity with a sequined Chanel confection fresh from the S/S 2015 Couture runway.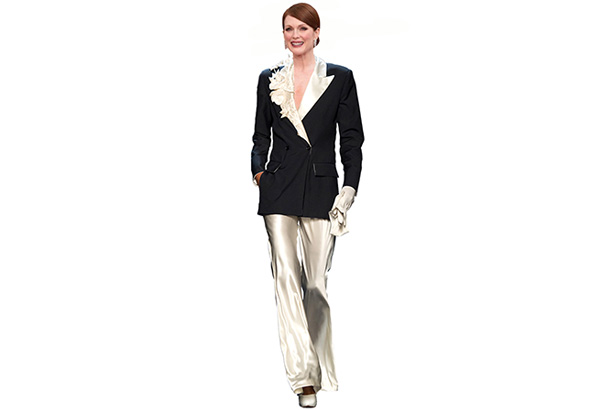 Julianne Moore in Jean Paul Gaultier Couture S/S 2015
When Best Actress Julianne Moore hits the right notes on the red carpet (50/50 based on her track record), the words "timeless" and "classic" come to mind but never "adventurous" or "out-of-the-box." In a sharply cut suit from Jean Paul Gaultier, Julianne would top anybody's best-dressed list.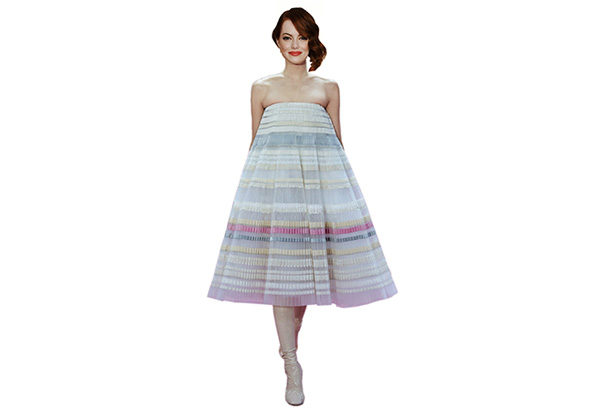 Emma Stone in Christian Dior Couture S/S 2015
Emma Stone always stuns on the red carpet in bright kicky colors and smart yet event-appropriate separates. Tasteful exuberance is always a touchstone for the young actress. Emma would look fabulous in this space-inspired pleated confection from Christian Dior Couture S/S 2015.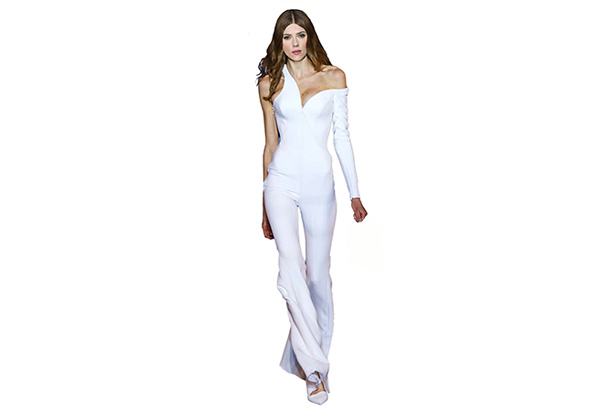 Scarlett Johansson in Atelier Versace S/S 2015
Scarlett Johansson has all the right curves, accentuated to a tee in Atelier Versace on this year's red carpet. Looking a little less hunter green and more swamp monster, Donatella could have done Scarlett a solid by nixing the elaborate neckpiece and switching the gown with a slick white jumpsuit from the S/S 2015 runway.
Words by CHONX TIBAJIA and MARTIN YAMBAO
Graphics by DAVID MILAN