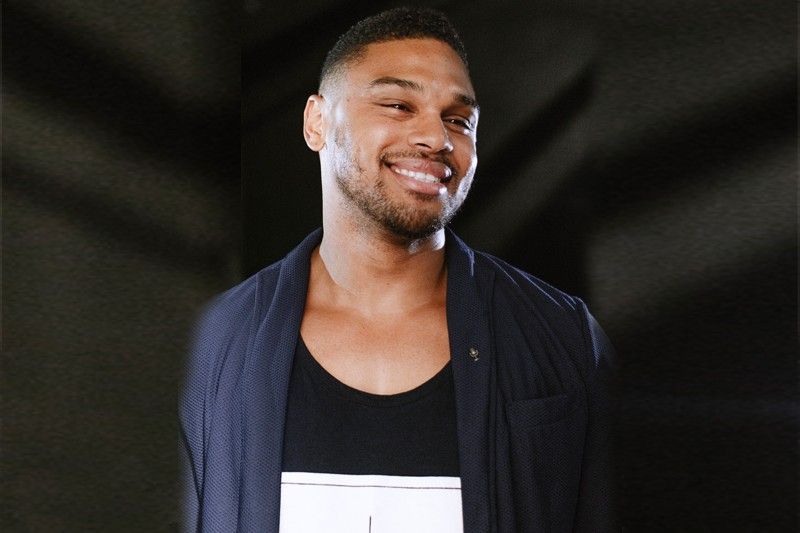 Back to the beginning: Calvyn began his musical theater journey with The Lion King's Johannesburg run when he was 19. Photo by Kitkat Pajaro
Gaby Gloria
(The Philippine Star) - January 12, 2018 - 12:00am
MANILA, Philippines - When you think of world-class theater talent, the first places that come to mind are the big leagues: Broadway or the West End.
Places like Cape Town or Johannsburg don't get as much attention. Yet, as it turns out, South Africa has loads of talented performers, including Calvyn Grandling, the actor playing Simba in the international tour of The Lion King that's headed to Manila next year.
The Lion King is a huge part of Calvyn's life, as he began his journey in musical theater at 19 with the musical's run in Johannesburg. He then went on to work with the show in Taiwan, Germany and London for eight more years before returning to South Africa.
Ahead of the tour's opening in Manila, we talk to Calvyn about the South African theater industry, the experience of playing Simba, and the beauty of African culture.
YOUNG STAR: Hi, Calvyn! How have you been finding the Philippines so far?
CALVYN GRANDLING: I've been here for a day, and it's great. It started to rain, but it's still hot. I love the Christmas lights.
You played Simba a couple of times before this international tour. Are you approaching the role differently this time around?
I was fortunate to come full circle with the show. Now the circle is complete, but it's brand new. So since I've been doing the show all over the world, I've seen different Simbas, I've learned from different people and from different directors in terms of what they like to see in the character. Now I have the opportunity of making it my own and say, "This is who I am." I think I'm a bit older now and I'm making better choices onstage.
What's the theater industry like in South Africa?
It's growing. We've got really fine performers. I'd been away for eight years, so I came back and was blown away by the talent that was working in a production. I did Joseph and the Amazing Technicolor Dreamcoat and these guys — I was watching them from the side, and the excellence is remarkable. I've learned so much from them, since I've always been away from home and learned away from home. So to come back and see the quality of my people at home — I was quite inspired even to go further and stretch myself further and to work on my craft.
With The Lion King, you mentioned earlier that it's an African story with African culture. Yet it's presented in a Disney package. What is it about African culture that you want to share with the world?
I think there's an electricity. A lot of things like the raw material were discovered in Africa, and you take it over to some other place and you make something of it. I think that is something that we naturally have. Especially when Rafiki opens her mouth and sings "Nants ingonya," that just sends off soil, it sends off ground. It sets off history and electricity that's being left out. We are fortunate that our country and our continent has evolved so much that we are able to make all of that in our country/continent. I spoke about how the other performers were so excellent, and how I was so inspired by seeing that. Now we get to share that with the world — that electricity, that energy. We'll break it onstage if we have to. You leave it all. I think the culture of South Africa is something that we all share and that we can't wait to share.
What is it about Lion King that you feel is important to audiences today?
With everything changing now in the world, I think it's great that they're reminded of the story. It's almost like we're reminded of where we come from, of who you are. I recently found out that they're gonna do a remake of the movie. I think The Lion King is gonna take over the world. It's definitely a story that everybody can relate to. I was reminded of that story when I was traveling overseas and when I went home again, I was reminded of the story of who I am, remembering who I am, my journey, and appreciating the journey, appreciating people and respecting all people. When you're out there and you want to be successful, you want it so bad that sometimes you forget about the little things. You forget about respecting people and your attitude towards people. That's what little Simba learns because he runs away from home and he's sad. He's getting caught up in that and he has to be reminded of who he is.
* * *
Catch Calvyn Grandling and the rest of The Lion King crew at the Theatre at Solaire in March 2018. For tickets, visit ticketworld.com.ph.