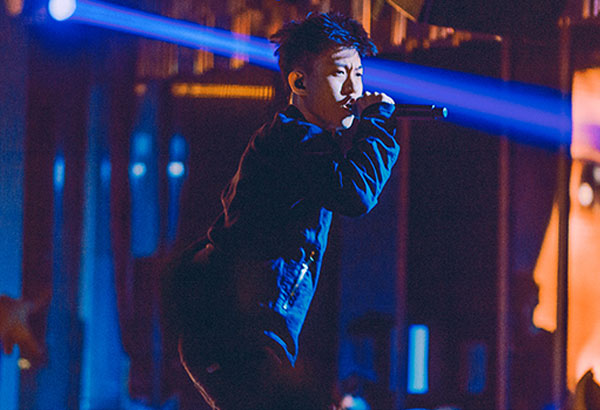 Who that be: 18-year-old Internet star and rapper Rich Chigga is about to drop his debut album on February 2018. Photos by Kitkat Pajaro
Tin Sartorio
(The Philippine Star) - December 21, 2017 - 4:00pm
MANILA, Philippines — Brian Imanuel, a.k.a. Rich Chigga, makes me question the things I did when I was a teenager. For the unacquainted, he's an 18-year-old internet star and rapper born and raised in Jakarta, Indonesia. He was once known as "that dude wearing a pink polo shirt and a fanny pack" thanks to his self-produced music video for Dat $tick. After just over a year, that same video has over 79 million views on YouTube. These days, he's busy working on his debut album (dropping Feb. 2, 2018), touring with the other artists under the music collective 88Rising, and yes, still killing it on Twitter. Oh, he's also part of Rolling Stone's recent "25 Under 25" list too. (Yes, big deal.)
Speaking of tours, the inaugural 88Rising Asia Tour recently concluded in Jakarta, Chigga's hometown. He stopped by Manila a few days before that, and performed alongside lo-fi hip-hop artist Joji and Chinese rap quartet Higher Brothers who weren't initially part of the Manila lineup. House Manila in Remington Hotel was packed with all kinds of people. Think: your typical fuccboi squad, local artists keeping it low-key in the VIP lounge, and even your classic titos and titas rich enough to "check out the scene" on a whim. I won't say I'm a big hip-hop fan. I don't "spit bars" and "turn tf up," but it's easy to fall in love with a damn good song, artists with great personality, and a community that has so much color. And that's exactly why I was so excited for their show last Dec. 13.
88Rising artists didn't hit the stage 'til a few minutes before midnight, but the trip started as soon as we pulled up at House Manila. People's fashion statements alone already screamed that the crowd for the night was crazy fun, and yes, they did come through. There was even a point when someone randomly shouted "people are sending stupid sh*t on AirDrop" and best believe my friends and I turned ours on. We even changed the name of our phones to Brian's iPhone and in a few minutes, we received everything from selfies and random blurry images to photos you shouldn't be sending to strangers. (Hint: not nudes, but close to it.) While waiting, the house DJ played tracks like Crank That (Soulja Boy) and before we even thought of cringing, we were all dancing to it and reminiscing over all that high school stuff. Good times.
Joji finally went onstage and blessed us with a new track as though to make up for the really, really long wait. Apology accepted. By the time he performed Will He, people at the back started chanting and raising their lighters. It was such a vibe. Higher Brothers followed and it was as wild as you expected a performance by a quartet to be. They started playing around one in the morning so you could tell everyone was starting to feel exhausted. But no one is ever too tired to jump around to the live performance of Made In China. And for Chigga, of course. For someone who's been in the music industry for just about three years, Rich Chigga is more than comfortable onstage; he commands it. Hearing his deep voice coming from this young Asian dude is a lot more disorienting IRL than it is on his videos, but that's also what got us so locked in to his rather short set. That, and the amazing visuals. Think: meme-like gifs of him just blinking on the smaller screens around the venue, dynamic projections on the main screen, and trippy light settings throughout his performance. The whole room turned yellow by the time he performed Glow Like Dat and by then, we were all goners.
The next day, I told a friend about the concert. She'd never heard of Rich Chigga nor 88Rising, so we asked Google Home to play Dat $tick and the machine replied with "Okay, now playing that dollar sign tick on Spotify." It was the cherry on top of the whole crazy experience and that's when I knew that I'd keep on telling this story from here on out.
Needless to say, the Manila stop of the 88Rising Asia Tour in House Manila was fire. (Did I say that right?)