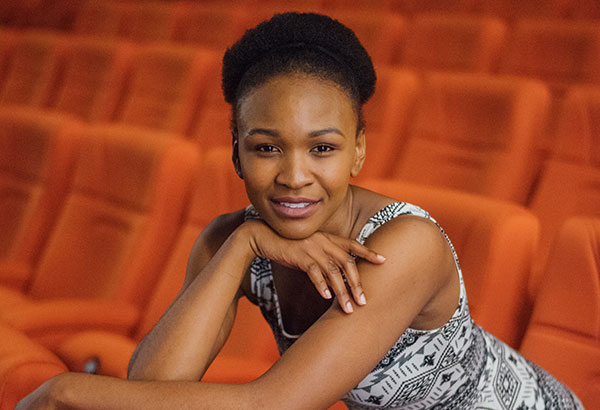 Conquering the wilderness: Noxolo Dlamini plays Nala in The Lion King, which comes to Manila in March 2018. Photos by JP Talapian
The new queen of the wilderness
MANILA, Philippines — It is the break of day, and the sky grows brighter by the second. As the shot pans the African savanna, wild animals of every kind slowly wake from their slumber. As the music swells, the animals gather in front of a majestic rock that juts out from the ground and sits like a throne on the plain. A solemn hush falls over the congregation, when suddenly…
"NAAAAANTS INGONYAMA BAGITHI BABA!!!"
No further introduction needed, my dudes. The Lion King is coming to Manila this March and there's already a lot of, um, uproar about it. (Heh, I tried.) In anticipation of the Disney classic, Young STAR sat down with Noxolo Dlamini, who plays Nala, and had a little chat with her about what she loves about her character, African culture, and some of her dream roles.
YOUNG STAR: It must be super exciting to play Nala, but also there must be this sense of responsibility to it because she's such a classic character.
NOXOLO DLAMINI: I never played Nala before, but I've been in The Lion King. I was a Nala understudy, but that didn't happen because I had a bit of a difficult time with my voice and… it was really tough. But I got through it, then I got back home, and then I decided, you know, I'm going to work on my voice because I really do want to play this character. It's an amazing feeling to actually get to play the character and not just be an understudy but to actually play her. And it does feel like a big responsibility but, I don't think I got it for no reason. I feel like I got it because obviously…
You're capable.
Exactly, and they trusted me enough to play it. As nervous as I am, I still believe I can definitely carry it.
Oh my gosh, that is the attitude to have!
Well, yeah, I mean I can't doubt myself. If I doubt myself, what's the audience going to think?! I'm ready for it. I'm ready for the challenge.
Nala is considered a Disney princess of sorts, but she's not like the others — aside from the fact that she's, well, a lion. But what about her do you love and what about her do you feel is important for audiences, young girls especially, to know today?
Nala is a warrior. She is very strong-willed. And I think it shows other young girls that sometimes you need to step outside of your comfort zone to get things done. You don't need to feel like you shouldn't be doing that because you're a woman, but that you actually can do it because you're a woman. She's sensitive but she's also very powerful. I think young girls can definitely pick that up from her.
I feel like you identify with her a lot.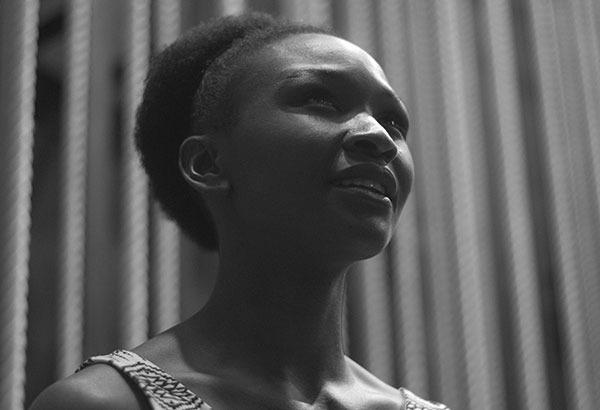 Sweeter the second time around: Noxolo was an understudy for Nala before, but this time, she's excited to actually play her.
(Laughs) I feel like I do! I think in my journey and in my career also — look at me, I'm gonna start crying, it's crazy, but, um… I absolutely love the character. Not just because I get to be onstage, but because of her story. I mean like, anybody can identify with her.
Yeah, like there's a Nala in—
Everyone. Exactly. It's beautiful because you get to show people (her story). I think The Lion King is something we can all identify with and see in our own lives. As much as they're animals, their stories are quite…
Human.
(Laughs)
That would make a great tagline for the show.
You know what I mean?
With The Lion King, what is it about African culture that you want to share with the world? I mean, it is an international tour.
Our… gift of song. That we love singing. It gives you goosebumps because it feels like it's coming from the ground? The music is so… rich. You'll hear it from the beginning as the show starts. You'll feel like, where am I? And I think African voices are so raw, and it just makes the music so beautiful. I think it's lovely because it's a South African cast so the sound will be from there, you know?
If you're doing eight shows a week, what do you to #TREATYOSELF on your one rest day?
(Laughs) What do I do? I love working out — but obviously, I do that on a daily basis. I wanna take up Tae Kwon Do, so I think that would be definitely something I would do on my off day. But also sightseeing, 'cause we're touring all these countries.
What are some of your dream productions?
Obviously, The Lion King was always a dream of mine. I'd love to be in Chicago.
Right, especially since you're a dancer.
Exactly. I'd want to play Velma Kelly. I really wanna play Velma Kelly.
Who doesn't wanna play Velma Kelly?
Who doesn't? She's like this cool lady. I wanna do film. I'd love to get into film. I wanna play a superhero. I'm thinking, like, Wonder Woman's sister. African sister. I don't know, we'll see.
I can see that. I can see you being a superhero.
I can see myself being a superhero. Jumping from building to building. Tch. Who doesn't wanna do that?
One last question! What's your zodiac sign?
I'm a Virgo. What're you?
I'm a Pisces.
Really? Don't Virgos and Pisces get along?
Yuh.
Awkay!
Awkay!
* * *
Catch Noxolo Dlamini and the rest of The Lion King crew at the Theatre at Solaire in March 2018. For tickets, visit ticketworld.com.ph.