Jonty Cruz
(The Philippine Star) - July 8, 2016 - 12:00am
MANILA, Philippines - You may have noticed these last few years that Legazpi Village is taking over Salcedo as Makati's go-to destination. With restaurants like Your Local, Belle & Dragon and Stockton Place calling it home alongside The Curator and Yardstick (which are two of the best coffee shops in Metro Manila btw), Legazpi is fast becoming Makati's hippest district. It's no surprise, then, that a new cool restaurant has set up here: the taqueria Lagrima.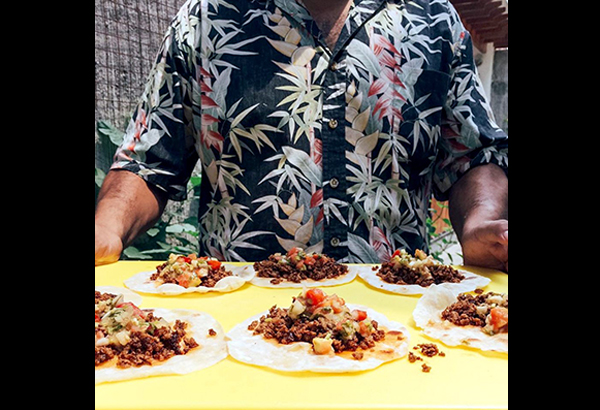 Located on the ground floor of BSA Mansion in Benavidez Street, these tacos originally got popular in Cebu and became one of the city's best-kept secrets. Now, the same mouthwatering tacos have finally come to Manila with a new name that perfectly fills the taco void in Legazpi. Lagrima, like its interior design, has a simple approach to its food. With a menu the size of a business card, this taco shop doesn't need any sort of frills to convince you of just how good their tacos are. Taste them and that's all the convincing you'll need.
If you're trying out their tacos for the first time, best to treat yourself to all their meat variants which in small tacos will roughly cost you more or less P500 (a real bargain in the Makati area, to be honest) and it's probably the best P500 you'll spend that day. Lagrima has the classics and then some. Their carnitas are truly #weepforit and their pollo asado and chorizo both pack so much juice and flavor.
Lagrima is a perfect place for a first date or a lazy Saturday night with your friends. The restaurant has a casual and welcoming vibe but also gives off that sophisticated cool Makati is known for. And if you ever find yourselves eating some really good tacos, don't forget to order their nachos too. You won't regret it!
* * *
Lagrima is open seven days a week from 11 a.m. to 9 p.m. For more information check out Lagrima on Instagram: @lagrimanila. Photos from @lagrimanila