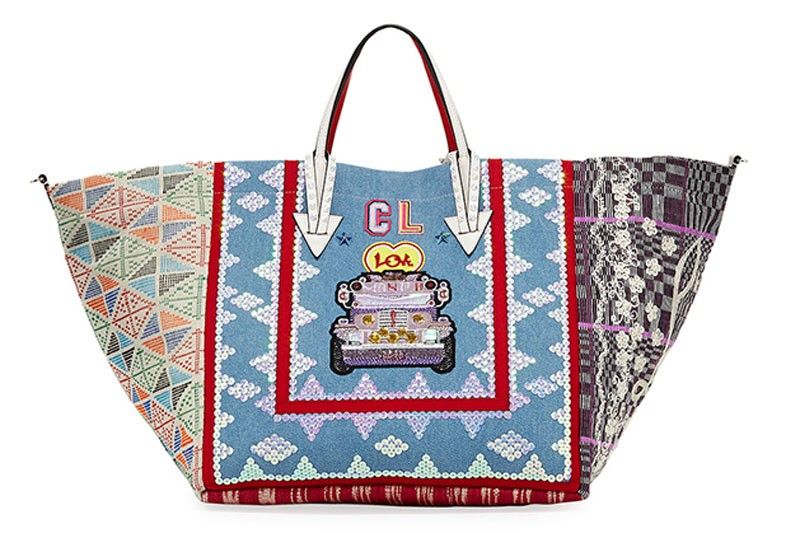 CL loves Manila: Designer Christian Louboutin worked with Filipina microentrepreneurs and used Philippine textiles in making the Manilacaba tote.
Photos from Neiman Marcus
The humble jeepney makes it — on a Louboutin!
MANILA, Philippines — Christian Louboutin's latest duo of totes called "Manilacaba" has all the makings of an "It" bag. Cool factor? Check. Social relevance? Check. Benefits women entreprenuers in underprivileged communities? Check!
Louboutin's just-released Manilacaba Multi-Pattern Tote Bags are inspired by the Philippines, made of Filipino textiles and embroidered with Philippine iconography, in particular, the colorful jeepney. Each side of the Manilacaba tote is made with a different hand-woven indigenous fabric. Embroidered on front of the tote is a jeepney, and the words "CL love Manila," framed by a sequined pattern. On the inside are more jeepneys with signages like "Chic Makati," "Sexy Manila," and "No Selfies!!!"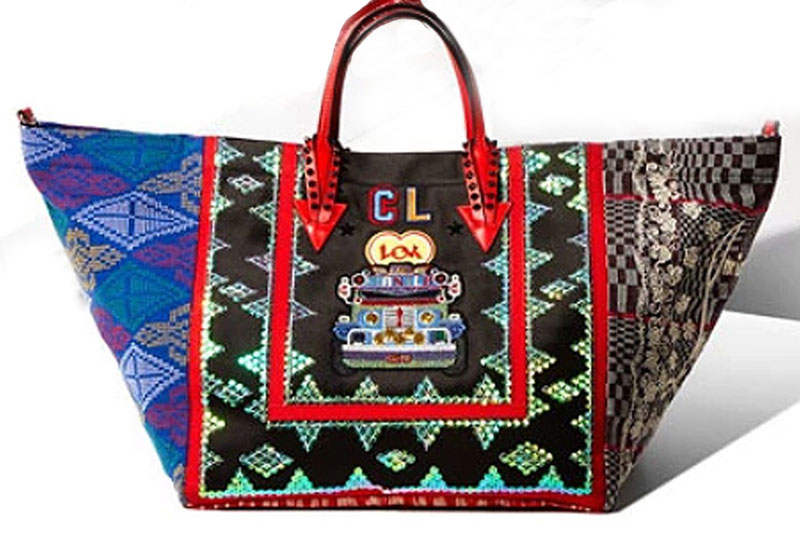 Louboutin was a Manila visitor last November, during which his longtime friend, Rustan's executive Maritess Tantoco-Enriquez, hosted dinners in his honor.
Louboutin worked with GREAT (Gender-Responsive Economic Action for the Transformation of) Women, which is a governance and capacity development project that aims to enable women's economic empowerment, particularly those in microenterprises. At the GREAT Women trade show last October, a microentrepreneur weaver from Davao got an order from Louboutin himself.
The tote has flat top handles that bear Louboutin's trademark spike ends, and a removable shoulder strap for versatility. It comes in two designs, one in a blue, black, green and red palette, and another in a white, denim, lilac and a brighter ikat pattern.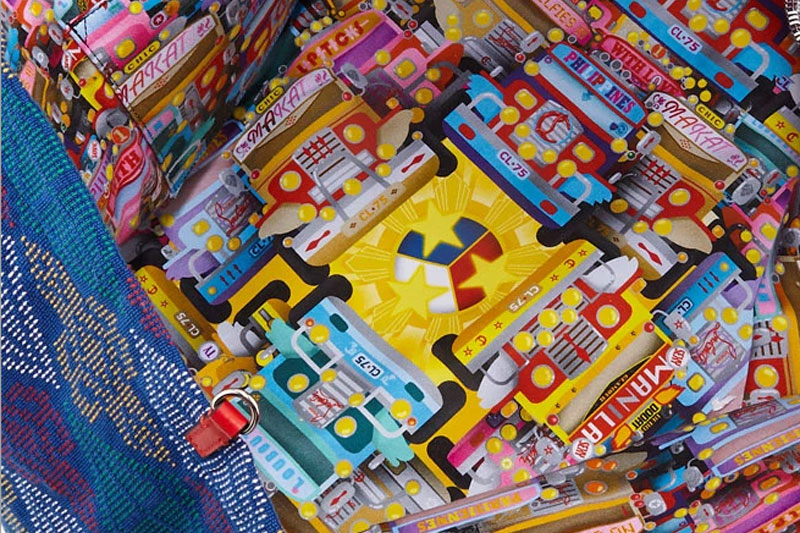 Inside the Manilacaba
The Manilacaba totes are part of the Christian Louboutin fall/winter 2018 collection and are available in limited quatities online at Neiman Marcus (upon checking, the darker version is already sold out!) and Bergdorf Goodman.
In the Philippines, Christian Louboutin is exclusively available at Rustan's.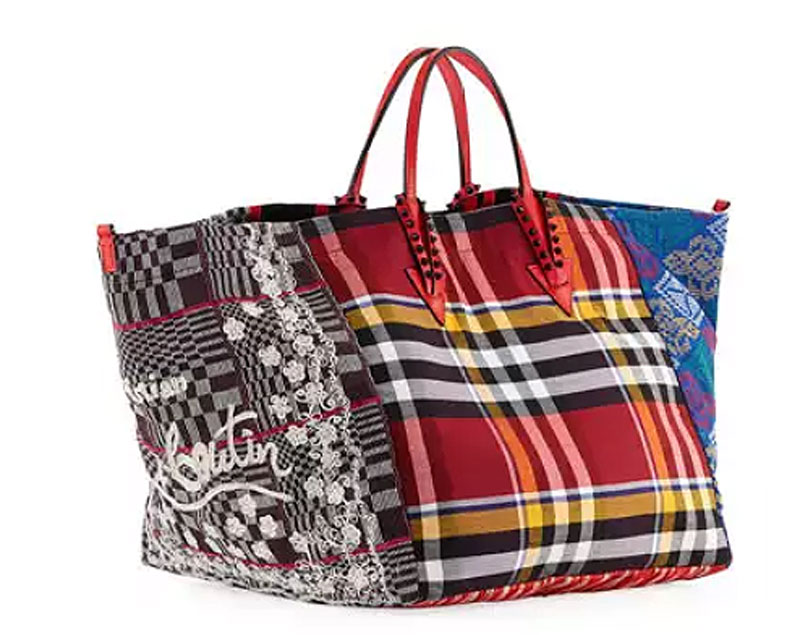 Back of a Manilacaba tote