Newlyweds use onions instead of flower bouquets, giveaways
January 26, 2023 | 5:01pm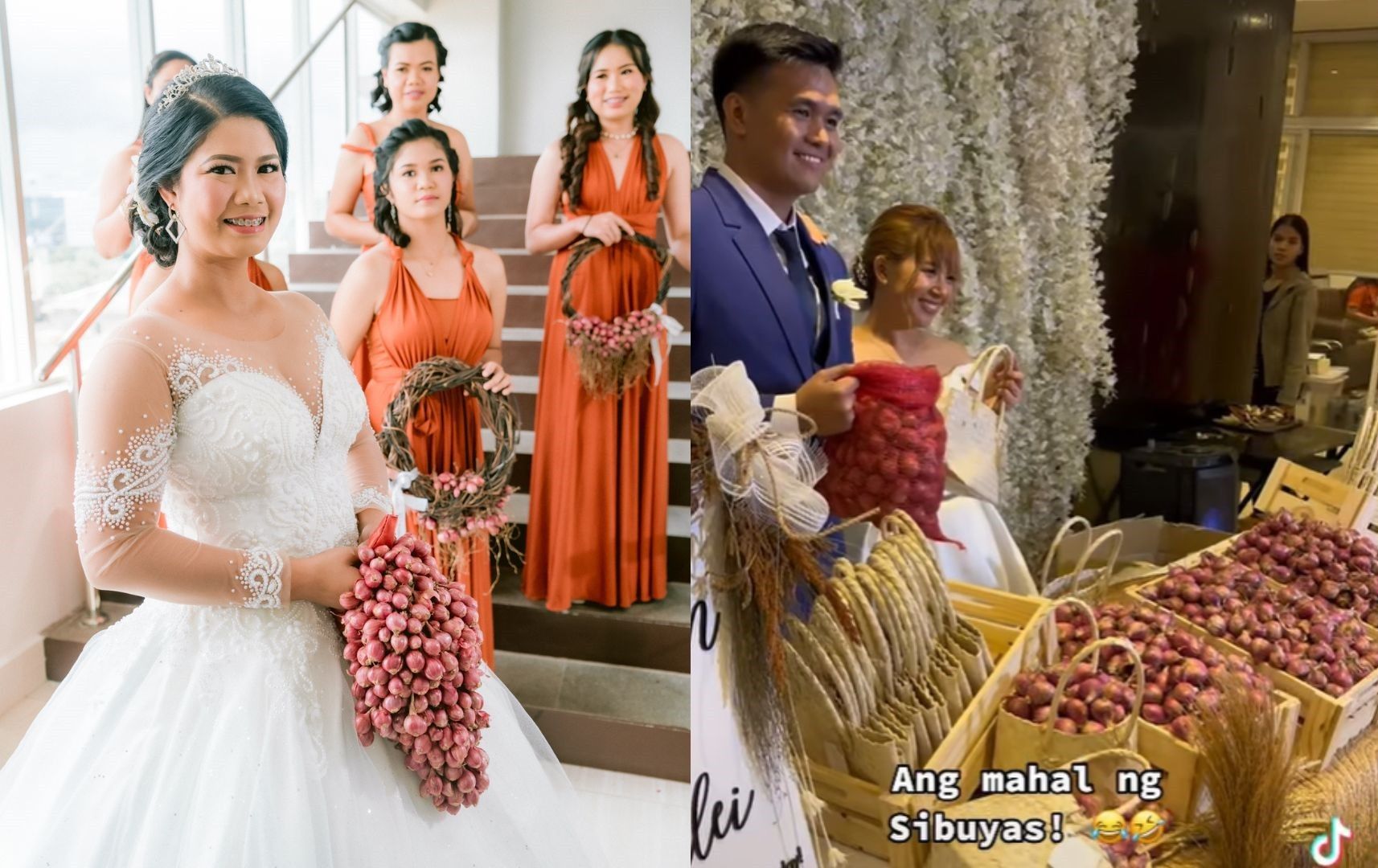 MANILA, Philippines — Two different weddings were relatively valuable because of the newlyweds' decision to use onions instead of flower bouquets and guest giveaways, respectively.
April Lyka Biorrey-Nobis and her whole entourage each carried an onion bouquet during her wedding to her boyfriend of five years Erwin Nobis, with the bride's onion bouquet weighing around four kilos.
The bride from Iloilo got the idea while scrolling on social media and saw a bouquet made of onions with a touch of flowers, so she went one step further and had her entire entourage go with whole onions.
April pointed out that flowers would wither and simply be thrown out, while onions are more practical and could be sold after they were used.
The couple's wedding coordinator obtained the onions from a supplier in La Union, with one sack worth P8,000 — they had set aside P15,000 had they continued with flowers.
RELATED: 'Mauubos ang ating indulhensiya!': Padre Salvi faints at 2023 onion prices
There was no traditional tossing of the bouquet at the reception however due to injury concerns, so instead the onions were given to relatives, godparents, and a bridesmaid.
Meanwhile in Cavite, newlyweds Jayson and Lorellei gave out red onions to their guests as Lorellei's family business in Ilocos Sur are the produce.
A total of 150 kilograms of onions were given away, much to the amusement of wedding attendees.
As of writing, the price of onions have increased immsenesly, with a kilogram of onions more expensive than that of a whole chicken or beef rump although it is expected to go down to P80/kilo after imports arrive.
Last December 2022, the price of onions soared to a record-high P720 per kilo.