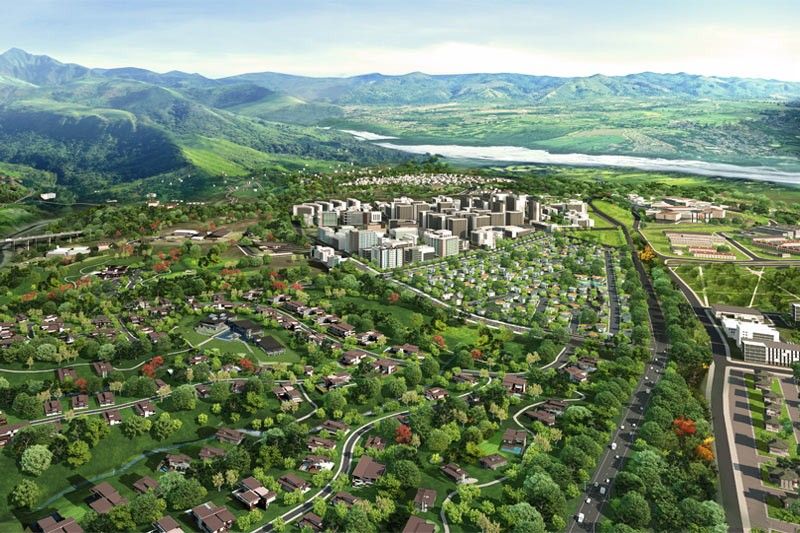 Right at the heart of Central Luzon, Alviera is found. This 1,800 hectares of large-scale, mixed use and sustainable estate by Ayala Land and Leonio Land is on the rise at Porac, Pampanga.
Released
Bringing new heights to Pampanga
The industrial space and facilities are now heading to the North, expanding from the Cavite-Laguna-Batangas corridor. Property consultant firm Colliers reported that logistics and warehousing are set to be the major driver of the Northern or Central Luzon economy over the medium term, especially in light of the planned expansion of Clark airport and construction of Subic-Clark cargo railway.
"The ushering in of the Golden Age of Infrastructure lends support to the government's decentralization push which should unlock land values in areas outside of Metro Manila and stimulate business activities in the countryside," the report said.
With Pampanga being primed as the next central business hub outside Metro Manila, Ayala Land, Inc. (ALI) and Leonio Land Holdings, Inc. (LLHI) are set to boost and complement the fast-rising growth through Alviera, a large-scale mixed-use estate that promotes urban living in nature.
Previously, Alviera announced that it raised its investment from P90 billion to P100 billion as it expanded the project from 1,100 hectares to 1,800 hectares, envisioning the estate development as Central Luzon's economic, leisure and lifestyle hub.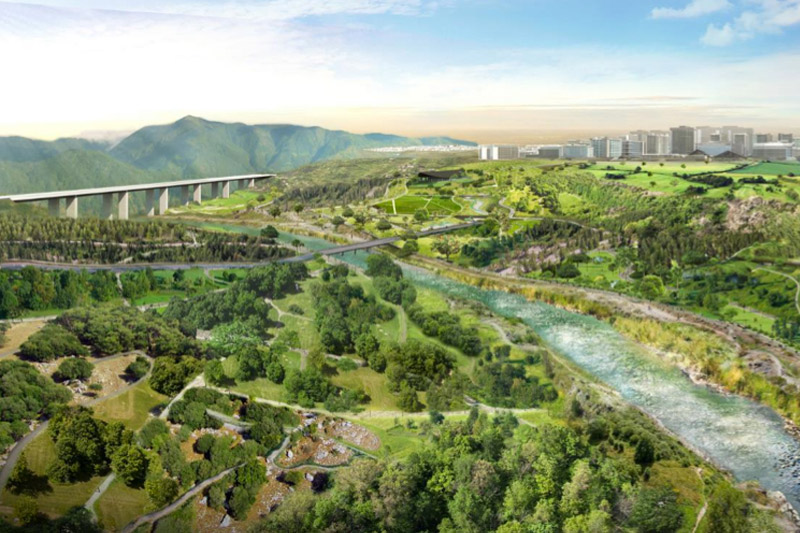 Artist's perspective of Alviera Greenbelt. Released
With the Build, Build, Build program and the Philippines' manufacturing, commercial, retail components growing simultaneously, the Alviera estate is placed advantageously in the heart of the development in Pampanga.
Creating more opportunities
Today, Pampanga is poised as the next master planned megalopolis and Metro Manila's development counter-magnet. At the center of it all, ALI and LLHI have optimized the province's roaring growth and natural beauty and developed Alviera, a first-of-its-kind estate up north.
Alviera sets itself apart as it flawlessly weaves comfortable urban life with nature's scenic landscapes. Here, your next-door neighbors are the Porac River and the Zambales mountains, which also double as your trail for wandering, running and biking.
The 1,800-hectare mixed-use estate has been designed and conceptualized for healthy work-life integration. It houses recreational facilities if you want to take things lightly. Its entertainment facilities are also built so that you can end your day on a high note.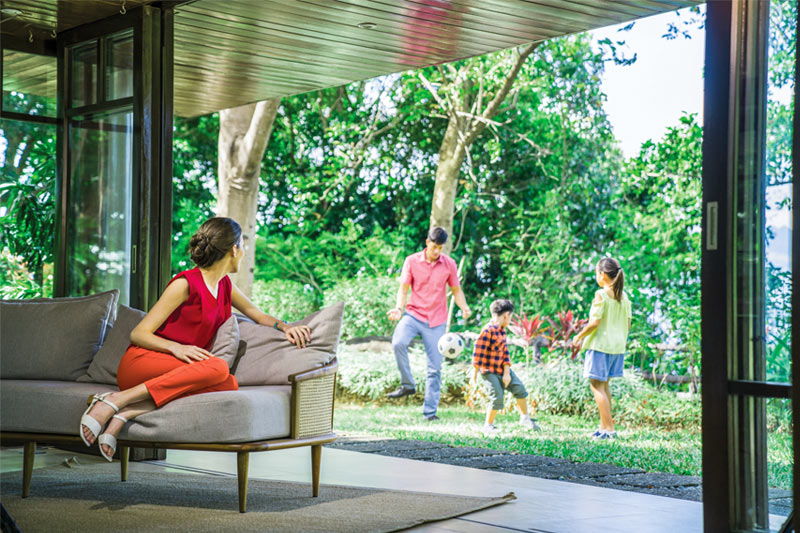 Urban living in nature by Avida, Alveo and soon, Ayala Land Premier. Released
Economic powerhouse
Consistently among the top regions with high economic growth rate and huge shares in the national economy, Central Luzon, with Pampanga as its core, poses a great potential for the business and tourism industry.
ALI and LLHI's development in Pampanga will support the booming growth in Central Luzon. Alviera will cater to the needs of Filipinos with its four districts: City Center, West Side, East Side and Greenbelt.
Nestled at in the middle of key landmarks in the area, the City Center will spur the businesses' growth as it cradles the central business district, regional mall, open spaces, transport terminals, and Ayala Land Premier for its residential community.
On the other side, Alviera East will cater to the residential needs of families with Alveo Land and Avida Land residential communities, a transport terminal as well as educational institution, Holy Angel University. The district's Commercial Hub will feature a seven-hectare commercial zone and a 64-hectare industrial park, which is set to create 3,000 jobs. The industrial park will house locators from light industries including food manufacturing, logistics, motorcycle assembly, packaging and warehousing.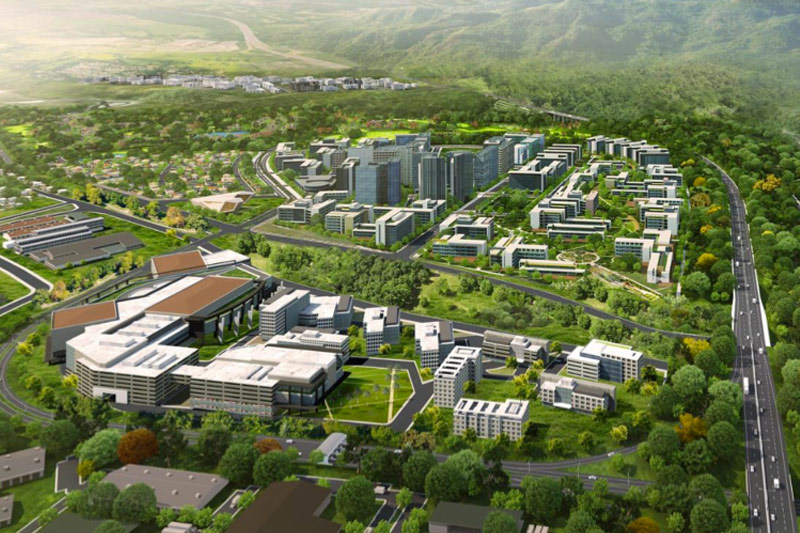 The district's commercial hub will feature a commercial zone and industrial park. Released
The West side, which is said to be the district with the most picturesque view of the green landscape, will serve as a respite and a hub for growth and rejuvenation with Alviera's vision to introduce wellness and leisure attractions, hotels and retail spaces. Residential brand Alveo and educational institution Miriam College are also expected to bring families closer to this scenic countryside living.
Blossoming fresh breathing space for the bustling districts is the Greenbelt, a five-kilometer long green corridor. It will serve as the home of Alviera Country Club, a sports and lifestyle hub designed to accommodate big celebrations, family gatherings and other social and business functions. Sprouting along with it is the La Salle Botanical Gardens, which shall have 25-themed gardens, inspired by world-renowned gardens from France and London. This will also have a laboratory, plant nursery, greenhouses and libraries.
The said districts are also strategically located near SCTex and other major thoroughfares, enhancing interconnectivity between cities and economic hubs. Moreover, Alviera is only minutes away from Subic Freeport, the newly refurbished Clark International Airport, TPLex, SCTex and the upcoming Manila-Clark Railway, further amplifying the economic activities in Porac and the rest of Pampanga.
Fit for the entire family
With its natural landscapes, the estate will have leisure destinations abound that are both indoors and outdoors, where people will come together to pedal, trek, run, camp or unwind. Alviera nurtures life with natural environments that engage leisurely pursuits.
At the heart of the emerging estate is Alviera Country Club, designed by famed architectural firm Leandro V. Locsin Partners to accommodate a healthy lifestyle for families.
The Country Club is the ideal place for listening to your kids' exciting stories from school. It is also a new fun place to bond and catch up with your loved ones. The spacious five-hectare area lets you choose from world-class amenities such as the luxury sports club, game facility, indoor and outdoor tennis, badminton, volleyball and basketball courts, billiard halls, a network of pools and the Splash Tub. It also has various halls for big events and specialty restaurants and cafes, perfect for family time and quiet time alone.
To cap off a productive day, Alviera Hotel lays a few steps away from the Country Club. The hotel will gladly pamper your friends or business partners as they complete their tasks in town. This is set to break ground in the first quarter of 2019.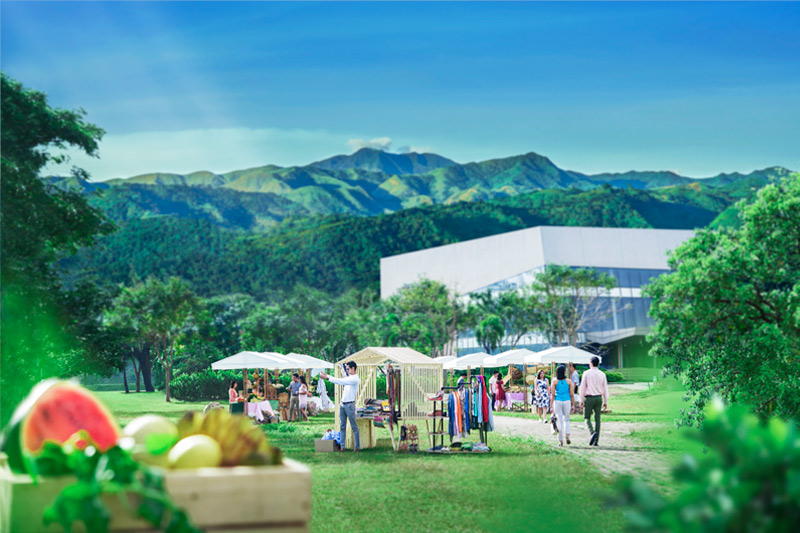 ALI and LLHI's development in Pampanga will support the booming growth in Central Luzon. Released
Meanwhile, outdoor fun at the six-hectare Sandbox has doubled with the installation of new attractions. Joining the array of exciting attractions is Splash Tub, an exciting and challenging 11-obstacle water facility. City Kart Racing, which opened in May, has been hailed as the largest karting complex in the Philippines and a new ideal venue for international competitions.
Later this year, action and thrill seekers will awaken their adrenaline with the launching of Airsoft Paintball Fields.
"Our vision is to be able to identify and provide opportunities for the local community and the rest of the region," Alviera general manager John Estacio said.
"Alviera is set to boost Central Luzon's growth with Alviera East Commercial hub, which is expected to house numerous investment opportunities while the 64-hectare Alviera Industrial Park is dedicated for PEZA and non-PEZA locators," he shared when asked about Alviera's contribution to local economic development and nation-building.
"This year, we are set to launch the second phase of our residential developments after the warm reception of the market in Metro Manila and Central Luzon," Estacio added.
To discover the one-of-a-kind lifestyle and leisure experience in Alviera, visit www.alviera.ph or email info@alviera.ph.