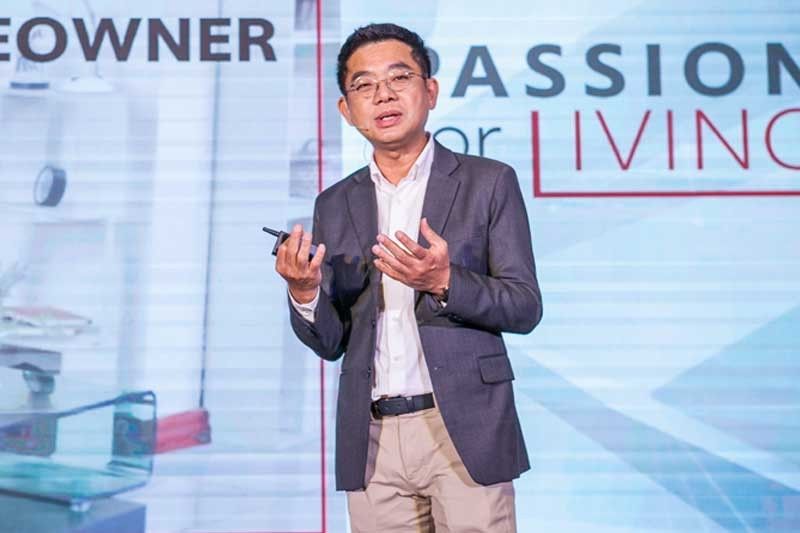 Anuvat Chalemchai, brand management and communication director, SCG cement-building materials
Passion for better living
MANILA, Philippines — With the concept "Passion for Better Living," the Siam Cement Group (SCG), the largest and oldest cement and building material company in Thailand and Southeast Asia, showcased its latest home and living technology as well as innovative building material products at the Architect Expo '18, held recently at the Impact Exhibition and Convention Center in Bangkok, Thailand.
"We have put together an impressive showcase of innovative building materials and living technology to reinforce our position as the regional cement expert and innovative leader," remarked Anuvat Chalermchai, brand management and communications director of SCG Cement-Building Materials. "The showcase addresses the varied lifestyles of homeowners, which have been influenced by fast-changing technology in the digital world, by providing convenience, time efficiency and safety. Contractors' needs are also considered and served with a variety of services which enhance project efficiency."
A leading business conglomerate advocating for sustainable development, SCG is composed of three core businesses: SCG Cement Building Materials, SCG Chemicals, and SCG Packaging. It is present in the Philippines through its six subsidiaries.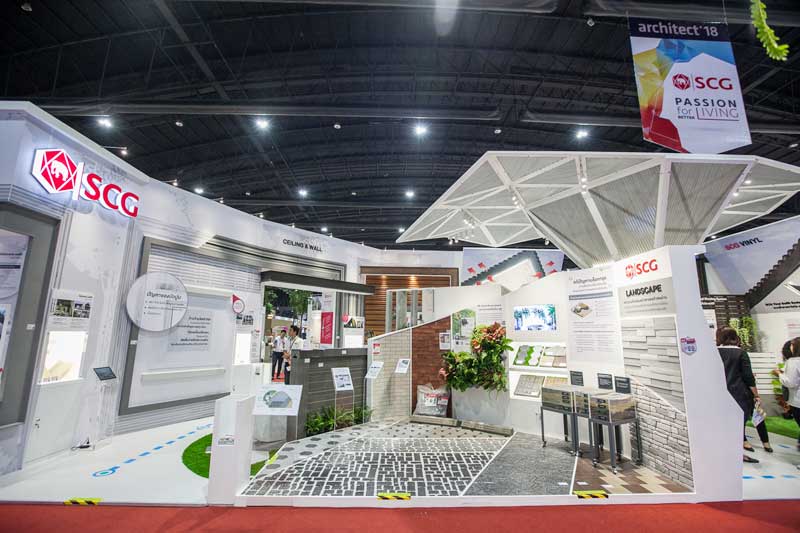 SCG showcase at Architect Expo 2018
SCG Trading Philippines Inc. was established in 1993 as a trading arm of SCG. Its major products are steam coal, recycled products, and tapioca starch. The company also offers the complete handling of delivery services including sea and air freight arrangements, international sourcing and trade document services for import and export distribution.
SCG Marketing Philippines Inc., established in 2011, offers premium quality building materials on both constructive and decorative products under the SCG and Cotto brand. Products include fiber cement board, fiber cement wood substitute, roofing, thermal and acoustic insulation, ceramic tiles, sanitary ware and fittings. In collaboration with Danish design studio, Jacob Jensen Design, Cotto's latest collection feature sanitary ware, wash basins, faucets, and digital shower control systems. Mariwasa Siam Ceramics Inc., an SCG subsidiary in the Philippines, carries floor and wall ceramic tiles under the Mariwasa brand.
United Pulp & Paper Co., another SCG Philippine subsidiary, offers Kraft paper products; while Green Siam Resources Inc., specializes in recycling, with various collection sites nationwide, for recycling paper and other recycling products. Green Alternative Technology Specialists Inc., is a waste management company developing Refuse-Derived Fuel (RDF) to convert municipal solid waste to alternative fuel.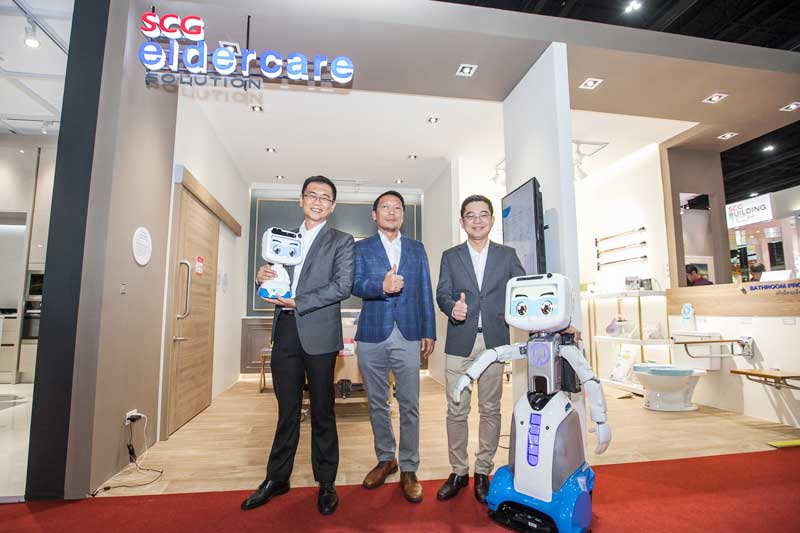 SCG Eldercare Solution executives with Din Sow Robot at Architect Expo '18 Wachirachai Koonamwattana, business transformation director of SCG Cement-Building Material, Chalermporn Punnotok, CEO of CT Asia Robotics CO. and Anuvat Chalermchai, brand management and communication director SCG Cement – Building Materials
SCG imports building material products from Thailand to the Philippines, among them, SCG Smartboard, SCG Smartwood, SCG Roofing and SCG Insulation. SCG has developed roof tiles and innovative roofing systems to cater to specific needs of home such as heat protection, leakage protection, , fixing solution and ventilation.
Some notable projects in the Philippines that involved the use of SCG Smartwood include Campanilla Lane Project of Mañosa Properties, The Cube Resort in Baler, and the Marina Bay Spa & Lifestyle Club at the Mall of Asia Complex in Pasay City.
SCG recently launched SCG Portland Cement Type 1, which is used mostly for road construction and high-rise building construction. It is more suitable for foundation work than other cement types, as it provides high strength quality and durability.
The life-size Family of Elephants sculpture at the Botanical Garden in Baguio, which was built as part of the 70th anniversary landmark of good friendship between the Philippines and Thailand, used SCG Portland Cement Type 1.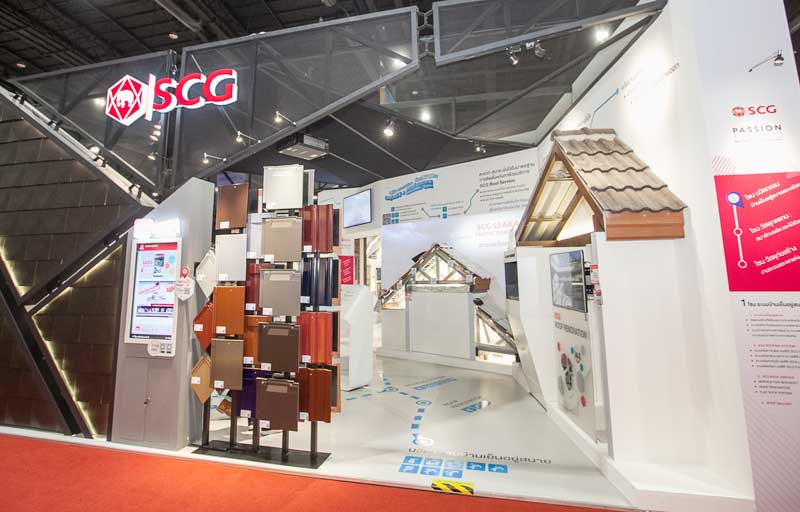 SCG Roof exhibit at Architect Expo '18
There are many international infrastructures that have used the sustainable SCG Portland Cement including Cambodia's Kizuna Bridge, Laos' Luang Prabang Airport, Myanmar's Sakura Tower, and the internationally-known Dusit Thani Hotel.
For the Blue Line Metro Sanamchai MRT station, an underground train station with 2.6 km long twin tunnels built under the Chao Phraya river, SCG developed four concrete products namely — fast-setting concrete, which is suitable for projects with limited timeframe such as roads and expressways; bored pile concrete, an improved formula concrete with bore pile, for reduced bleeding and higher durability, perfect for building underground; high early strength concrete that sets faster than normal and has less shrinkage, allowing construction to be carried out faster; and waterproof concrete, which is tightly packed concrete with high impervious and lower permeability than normal concrete.
The modern engineering technology, requiring state-of-the-art concrete technology appropriate for the environs and construction technology used in the ongoing project are fused with elements from traditional Thai architecture. Lauded as one of the most beautiful underground train stations in Thailand, the Sanamchai MRT station, which is located not far from the Grand Palace, is expected to open in late 2019 or early 2020.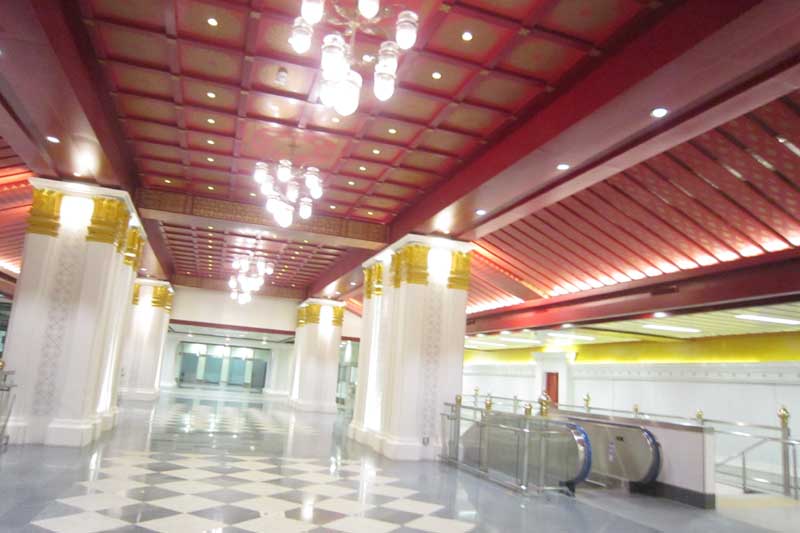 The Sanamchai MRT station fuses traditional Thai architecture elements with modern engineering technology.
A major source of pride for SCG is its 100th Year Building and headquarters, a "green building" which represent SCG's commitment to preserve the environment. The building design, with its unique "free-flowing" form and curving balconies, incorporated water-saving management schemes and energy saving building materials such as thermal insulation glass and double glazing windows, as well as electricity-generating solar panels. The Building Automation System optimizes energy usage of air-conditioning and lighting systems.
SCG's Health Center was recently awarded the Leadership in Energy and Environmental Design for Building Design and Construction (LEED BD+C) with the highest achievement of LEED Platinum from the US Green Building Council.
With more than 200 companies under its umbrella, and approximately 57,000 employees, SCG creates and distributes innovative products and services that respond to the current and future needs of its customers. ASEAN is SCG's strategic market where most of its assets are allocated. But, the group also has international trading offices around the world.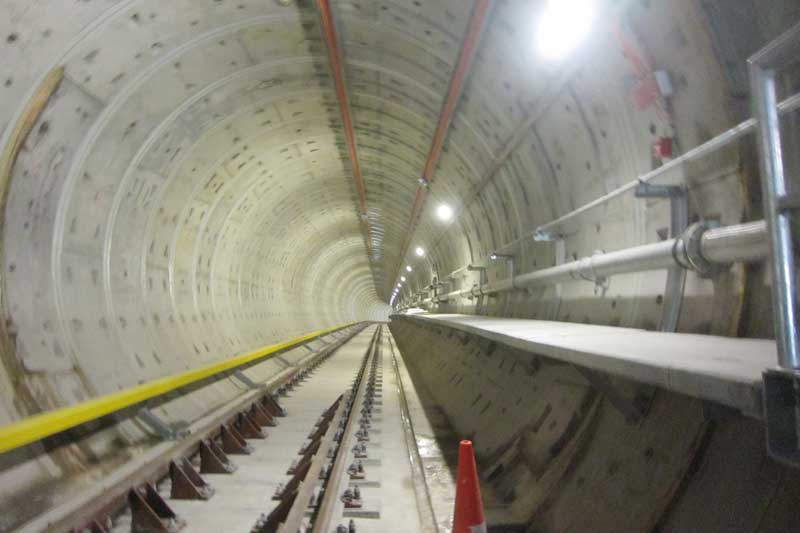 The Sanamchai MRT station with 2.6 km long twin tunnels under the Chao Phraya river