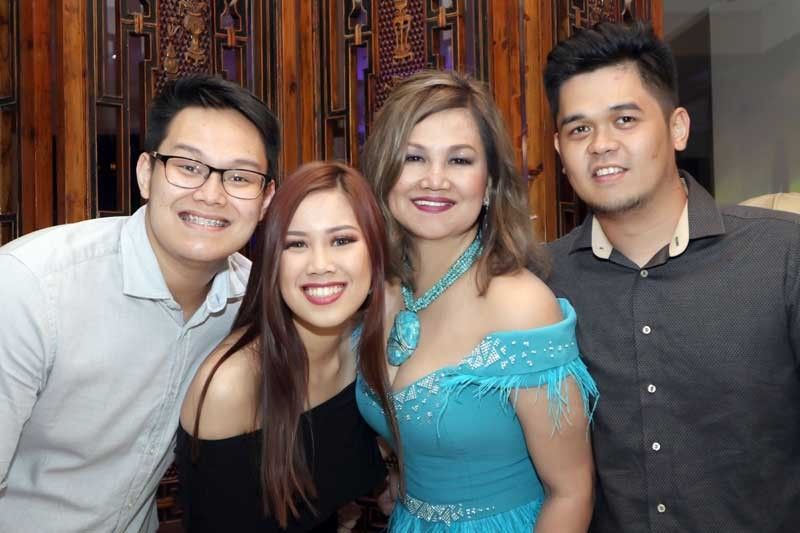 The celebrator's family Xerxes and Mihaela Padolina, businesswoman and civil engineer Merci Padolina with engineer Gino Carlo Padolina
Businesswoman and civil engineer Merci Padolina celebrated her birthday in her family's sprawling home in Cabanatuan City, Nueva Ecija. Attended by many of her friends from the business and social circles, the lovely celebrant commemorated another year of her life through live music and dancing. It was a wonderful way of expressing gratitude for the many blessings and mercies the celebrator has received.
Marco Polo Davao and FDTEI hold concert for a cause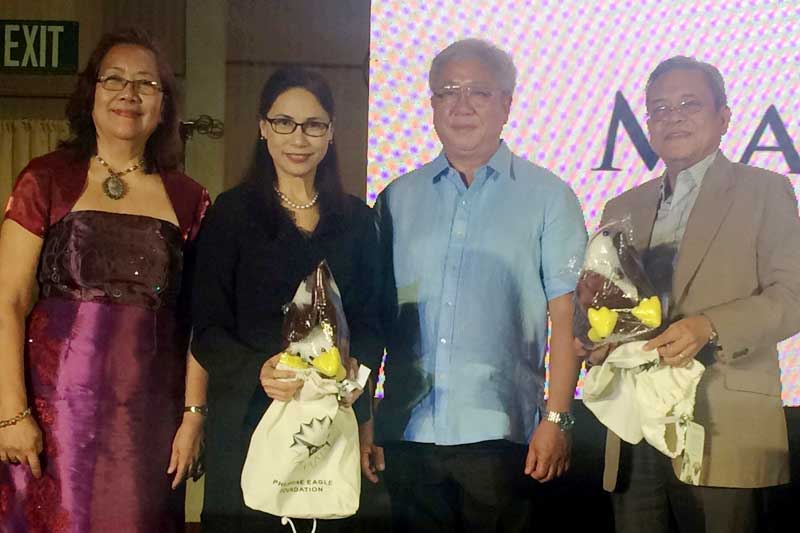 Foundation for Development Through Education Inc.'s (FDTEI) Jocelyn Lorenzo, Marco Polo Davao general manager Dottie Würgler-Cronin, Halifax Davao Hotel, Inc. president Francis Ledesma and Armenio Lorenzo
The Foundation for Development Through Education Inc. (FDTEI) celebrated its 20th anniversary with a fundraising concert at Marco Polo Davao. Led by general manager Dottie Würgler-Cronin and director of sales and marketing Pearl Peralta-Maclang, Marco Polo Davao has been supporting FDTEI's many advocacies, including educating 122 underprivileged yet deserving young adults coming from eight provinces in Mindanao. The concert event featured the Philippines' multi-awarded concert pianist Jovianney Emmanuel Cruz, who was accompanied by a quartet from the Agdao Violin Institute.
Super seventh heaven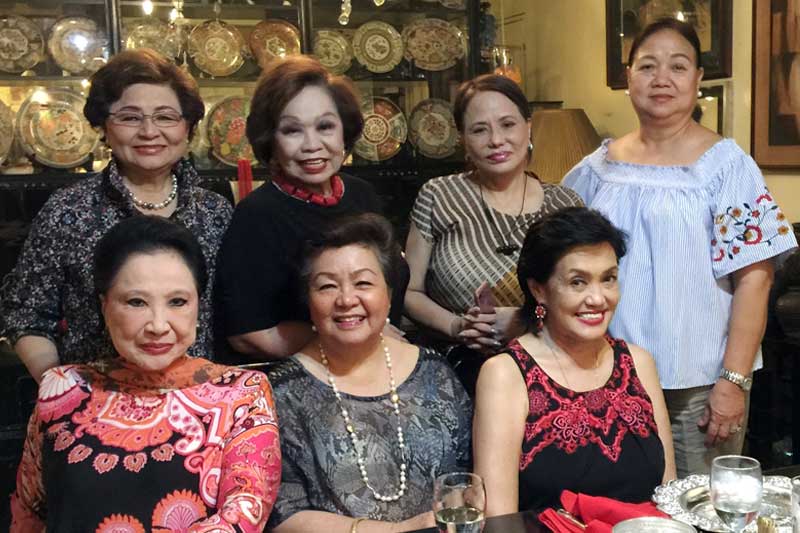 The "Super Seven" ladies enjoyed a delectable lunch hosted by Minerva Tanseco in celebration of the Commission on Appointments' (CA) confirmation of Dr. Rosalind Wee's husband Cesar Wee as the Philippine Ambassador to Indonesia. In photo are (seated) host Minerva Tanseco, Nellie Valdez and Tec Golangco with (standing) Dr. Rosalind Wee, Nini Layug, Leny Reyes and Femy Lonzaga.
In Memory of the Governor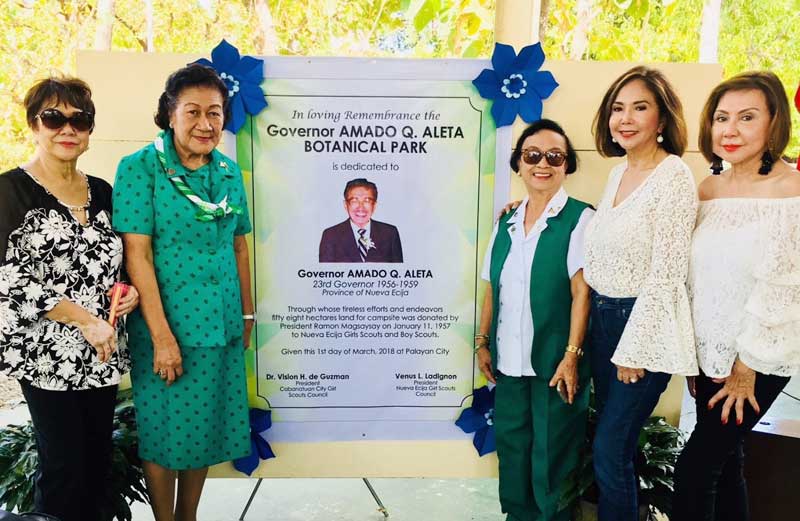 The Governor Amado Q. Aleta Park was recently dedicated to the memory of the 23rd governor of Nueva Ecija, the late great Amado Aleta, who made possible the donation of 58 hectares of land to the Nueva Ecija Girl Scouts and Boy Scouts in 1956 by then President Ramon Magsaysay. The blessing and dedication of the park was attended by his three daughters. In photo are Dr. Elenita Aleta-Veneracion, Girl Scouts of the Philippines Cabanatuan City Council president Dr. Vision De Guzman, Girl Scouts of the Philippines Nueva Ecija Council president Venus Ladignon, Monaco Consul General Dr. Fortune Aleta-Ledesma and Dr. Remedios Aleta-Coquia.