Kris Aquino health update: Possible 6th autoimmune disease revealed in birthday greeting for Cory
January 27, 2023 | 5:18pm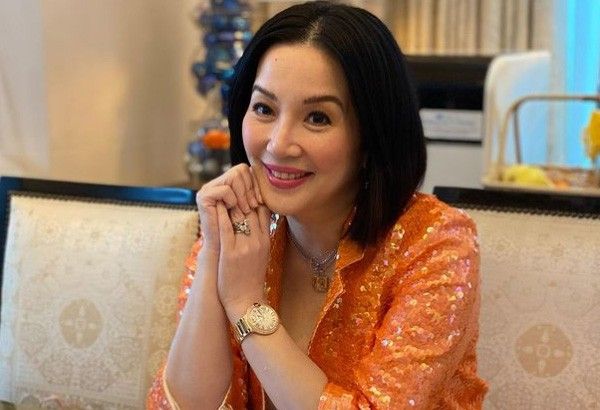 MANILA, Philippines — Host-actress Kris Aquino shared glimpses of her health journey during the past year in a message commemorating what would have been the 90th birthday of her mother, the late President Corazon "Cory" Aquino.
Kris uploaded on her Instagram a lengthy Reel 10 minutes long that started out with images of Cory through the years, followed by those of Kris with her sisters Ballsy, Pinky, Viel, and her brother the late President Noynoy Aquino.
The music accompaniment of the entire Reel was a medley of "Scars in Heaven" by Counting Crows, "Bright Side Of Broken" by MercyMe, and "What Are Words" by Chris Medina.
The Reel then showed a quote that read "Sometimes, the person you need to talk to the most, is in heaven," which Kris directed at Cory, Noynoy, and even her father Ninoy.
The actress added another quote this time saying, "Maybe life isn't about avoiding bruises. Maybe it's about collecting the scars to prove we showed up for it," followed by photos of her face, skin, and body's reaction to the medications she's been receiving.
She later shares that she had an adverse reaction steroids which resulted in hives and bone pain, and she couldn't suppress it with opioids like morphine and fentanyl as she is allergic to them, too.
Since the middle of 2022, Kris has been in the United States looking for treatment as she is suffering from several autoimmune diseases.
Kris then followed up with photos of her children Josh and Bimby, her fluctuating blood pressure measurements, and her birthday message proper for Cory.
"I prayed about my decision on whether to show everyone what it's been like — because you never wanted anyone to know how difficult it was for you," Kris had written.
Informing her mom, and her followers as well, Kris said her exact conditions were chronic spontaneous urticaria, autoimmune thyroiditis, Churg Strauss Syndrome or EPGA, and Scleroderma or Crest Syndrome. She adds it's likely she already has a fifth condition, and a 50% chance of a sixth.
"Mom, the best tribute I can offer you is that even those who say they hate my guts... saludo raw sila sa pagpapalaki ko kay Kuya & Bimb — parehong respectful, affectionate, hindi namimili ng taong kakaibiganin," continued Kris, calling Cory "the best role model in the world."
The actress concluded her message by recounting something Cory has said that Kris would only have a successful relationship if she finds the male version of her mother.
"With all I've been trhrough, I finally see so much of you in me — what I'm trying to say, Mom, is I'm no longer looking for someone to complete me," Kris ended. "Finally realized the truth in what you'd always say to me: 'Kristina, know your worth'... Yes Mom, I do."
RELATED: Kris Aquino gives new health updates post-New Year's, hopes to make a documentary