Stories of hope, family, longing, and resilience highlight Negros Trade Fair
September 20, 2022 | 12:00am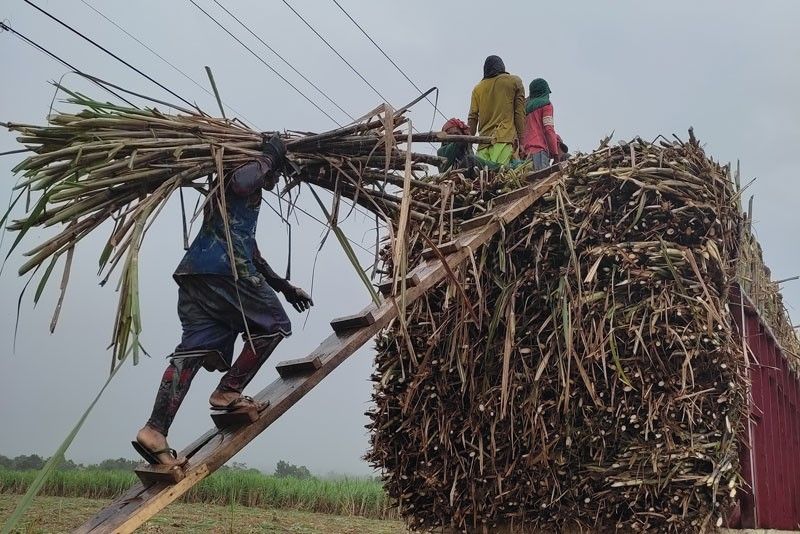 To survive the pandemic year 2021-2022, the Negrenses had to learn to pivot — and to smile a lot. Yes, like Cheshire cats, as if nothing had happened.
They're from the "City of Smiles," after all. And their unwillingness to yield to adversity has enabled them to survive, thrive, and even prosper.
To this day, the Negrenses' resilience continues to unfold as they share stories of family, friendship, hard work, longing, and love for others at this year's Negros Trade Fair (NTF), which opens today, Sept. 20, at the Glorietta Activity Center, Makati City. It runs until Sept. 25.
NTF, which started in 1985, is the longest-running provincial trade fair in Manila. This year's theme is "Hidlaw," the Hiligaynon word for longing, yearning or missing something or someone.
"Due to the pandemic, we had to cancel the 35th trade fair in 2020," shared Michael Claparols, NTF chairman. "In 2021, the NTF went online with an e-commerce site. After two years of staying home, our customers said they missed the fun, festivities, and the flavors of Negros."
Indeed, nothing beats the experience of savoring Negrense flavors and admiring the craftsmanship firsthand.
Presented by the Association of Negros Producers, the NTF will have a total of 57 booths, 16 of which will offer must-try Negrense food items such as artisan piaya, Fresh Start's Choriaya (chorizo piaya), Napoleonos, guapple pie, premium coffee beans, muscovado sugar, and Quino's Puffyani, the softest donut I've ever tried. It's filled with luscious custard and topped with chocolate frosting.
Be inspired by the heartwarming stories of some of the NTF exhibitors.
Do nut give up
Shiena Mae Ann Poblete is no stranger to hardship. At a young age, she had to earn her keep by helping her mom sell peanuts at the corner of Araneta-Luzuriaga Sts. in Bacolod City.
Before going to school, she would pack peanuts and sell them to her classmates and teachers. Her diligence and hard work paid off, as she graduated with a degree in nursing.
Shiena managed to work on special nursing assignments, but found her true calling in selling peanuts.
In 2009, she had her brand registered and eventually joined the Association of Negros Producers (ANP).
"Through the support and mentorship I got from ANP and its members, I managed to grow my peanut business and was able to send my children to school," the teary-eyed Shiena said during the "Best of Negros" media tour held recently at the ANP Hub and Showroom in Bacolod City.
Shiena and her husband are working very hard to meet market demands and to support the needs of their growing family.
Let's twist and sprout
Arlene A. Infante, president of the Association of Negros Producers, is also the co-founder of Azatri Souvenirs Inc., a company that institutionalized Bacolod Masskara souvenirs as a yearlong marketing theme.
Her company was consistently The ANP Negros Showroom's top grosser for almost two decades until the pandemic struck.
"Everything came to a halt," Arlene shared. "We experienced a sudden stalling of orders, as retailers themselves were closed due to the worldwide lockdown."
"We had to let go of our workers," she added. "I had to look for other sources of livelihood, not just to stay afloat, but to stay sane."
Soon, a business idea sprouted.
"My brother, who works in a Korean restaurant here in Bacolod, one day told me that they were having problems with their supplier of mung bean sprouts (toge), a staple in Korean cuisine," the enterprising lady shared.
Arlene started researching online on how to grow mung bean sprouts through hydroponic farming. The rest, as they say, is history.
She's now the proud owner of The Farmtory Urban Farm, an innovative mung beansprout farm that supplies the needs of Bacolod's growing number of Asian restaurant and cloud kitchens.
"And I'm happy to announce that Azatri Souvenirs Inc. is slowly getting back on its feet," she enthused.
Angel in a bottle
Precy Perez used to have a thriving ceramics business in Bacolod City, until China came in and "pirated foreign buyers." Still, Precy soldiered on. She kept on joining DTI-subsidized trade fairs in Manila. There she met a buying agent, who showed her a photo of a bottle chime made of upcycled medicine bottles.
Seeing its potential in the local market, she started creating home decor and serving dishes using wine bottles and scrap glasses.
"My lucky angel arrived in 2013 in the form of a bottle (wind) chime," enthused Precy with an impish grin. "And so, when the wind blows, the angel sings. Until now, the Angel Chime is my bestseller."
NTF chairman Michael Claparols nailed it when he said that this year's Negros Trade Fair is "a story of resilience, of families coming together to tae care of one another."
"It is a story of change and opportunity from a land that is rich with culture," Michael added.
Kaon 'ta! (let's eat)
"Ka kaon ka na? (Have you eaten yet?)" is how the Negrenses greet their guests. In my book, a city where everybody invites you to eat is, indeed, the happiest place on Earth.
Happiness is served in every place we visited in the "City of Smiles." At the welcome dinner hosted by Gov. Bong Lacson at Elgon's Secret Garden, chefs Don Colmenares and Nico Millanes, both Enderun graduates, teased our palate with their playful and delish take on Bacolod's iconic dishes.
Chef Don's Salad Laswa is an ode to the staple Visayan boiled veggie soup, while chef Nico had me at Foierquillos, chicken liver parfait piped in barquillos with bignay wine gel.
We were joined by Bacolod Mayor Albee Benitez, the Bacolod City councilors, provincial administrator Rayfrondo Diaz and ANP members Mike Claparols, Maryann Feria Colmenares, and Ina Gaston of Café Uma.
On our second day, we had a delicious and filling breakfast at the Lanai by Fresh Start, a hip, organic restaurant owned by slow-food advocate Ramon "ChinChin" Uy Jr.
Here, we enjoyed fresh salad wraps, grass-fed beef tapa, fresh-pressed juices, homemade kombucha, and the pièce de résistance — the freshly cooked Choriaya (chorizo piaya).
Lunch was at Café Uma, which serves Silay comfort food alongside international dishes like the famous Monsignor Guillermo Gaston's French onion soup, and the Millionaire's Adobo, adobo flakes topped with apple compote.
Monsignor Gaston is the brother of Uma owners Joey Gaston and wife Ina. The Gastons own Bacolod's Gaston Ancestral House, one of the main settings in the 1982 Peque Gallaga film Oro, Plata, Mata.
We also had a muscovado mill tour — on board the steam train locomotive — at the Hawaiian Philippine Company, the oldest sugar company in Silay City, Negros Occidental. It's also one of the very few sugar companies still making Azucar Mascabado in the traditional way.
Hawaiian Philippine Company's Jeannine and Paul Curran welcomed us to their hacienda.
Bago City Mayor Nico Yulo and his wife Jarrie feted us with a sunset dinner at Bantayan Park.
Bago City's First Lady did the amazing tablescapes using accessories from Artisana and her personal collection, complemented by Haciendacrafts lighting fixtures.
The buffet table was loaded with fresh seafood — oysters, shrimps, uni in shells — and famous Negrense eats by The Enting's of Sagay. Cocktails were by Don Papa Rum.
The best part? Enjoying all these amazing dishes while being serenaded by the San Carlos City Orchestra.
And so, a week after the "Best of Negros Tour," na-hidlaw na ko sa imo (I miss you), Bacolod!
***
The Negros Trade Fair opens today, Sept. 20, at the Activity Center, Glorietta, Makati City. It runs until Sept. 25.