Which skin whitener is the fairest of them all?
October 15, 2019 | 12:00am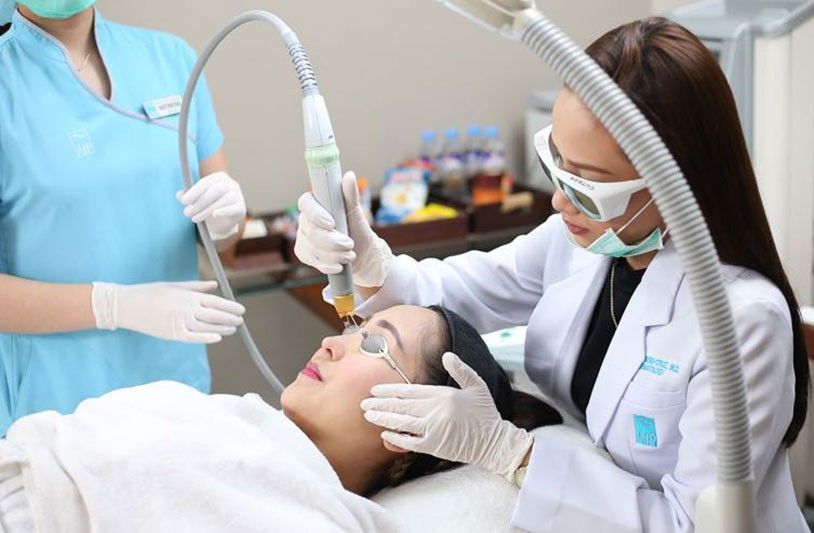 MANILA, Philippines — On my recent visit to Shanghai, my host, who has a cosmetic line in China, mentioned that her skin- whitening products are flying off the shelves. I was so surprised to hear that, as Chinese ladies are supposedly fair-skinned, and skin whiteners should be their last consideration when buying beauty products.
Filipinos are obsessed with having white skin. Friends from the US are forever asking me to send them skin-whitening soaps and creams that they read about online. These are mostly papaya-based soaps. Then they turned their attention to glutathione products when pills and creams flooded the market. Aesthetic clinics offer glutathione injections to whiten the skin. I had some gluta injections myself in my desire to whiten my skin. But I did not have enough sessions for it to be effective.
Recently, I met Aiza Diuco, the manufacturer of Glupa, a line of skin-whitening products.
Before she got into the business, her research on skin-whitening agents revealed that papaya and glutathione are a powerful combination for skin whitening. Papaya is an exfoliant, which peels off dead skin cells to reveal whiter, fresher skin. But how does one maintain the whiteness — because the fact is, when the sun hits the skin, brown spots start to form. This is where glutathione is effective, as it is an agent that prevents melanin formation. Hence, papaya combined with glutathione is an effective skin-whitening combo. One can find Diuco's FDA-approved Glupa products and papaya soaps in drugstores and supermarkets.
Aesthetic clinics offer a whole range of whitening procedures and new ones come in often. These are tried and tested by the FDA, so it is one's tolerance forthe product or procedure that will determine its safety and effectiveness.
Here are some treatments that my friends swear by and a few of which I have done myself:
• IV glutathione involves an intravenous infusion of glutathione that works to combat free-radical damage as it delivers visible skin lightening and improved immune response. For best results, complete 15 sessions of the treatment, twice or thrice a week.
• Angel Whitening Laser is a revolutionary whitening treatment that targets melanin deposits to effectively lighten skin and deliver a more even tone.
• Pico Sure Laser is what I did at the Aivee Clinic to lighten the melasma on my cheeks. It effectively lightened my pigments. I had to put Emla anesthetic cream 40 minutes before the procedure as it has a pricking sensation. It delivers short pulses of energy, making it safer, faster and more effective. Pico Sure breaks up pigments and ink particles (for tattoos) using powerful shock waves rather than heat, which means a doctor can treat discoloration more aggressively without having to worry about unwanted side effects such as burning, scarring, or post-inflammatory hyperpigmentation.
• D Lumina Whitening System is ideal for those who want a fairer, firmer and flawless look. This program includes a mix of Belo's best whitening body treatments and most sought-after injectable whitening agents, complemented with orally taken capsules and topical products to further help in the lightening process.
• The E Revlite treatment delivers quick, safe and effective skin smoothing and lightening. It produces laser pulses to break down pigmented lesions into smaller particles without damaging the surrounding normal tissue, resulting in rejuvenated, brighter, silky-smooth skin. Multiple sessions spaced two weeks apart are recommended to achieve best results.
• Body scrub with bleach is a blend of a sea salt/sugar scrub and essential oils, which are slathered all over the body to gently exfoliate skin. This allows skin to better absorb the active ingredients of the natural bleaching agent made from grapeseed extract, AHA and licorice, which are applied afterward for whiter skin. This procedure takes about 45 minutes and can be done twice a week.
• Shining Bright White Laser is currently a popular treatment at Aivee Clinc for facial whitening, brightening and tightening.
Most of these laser treatments are not for budget-conscious/constrained individuals. Fortunately, there are more natural and affordable solutions. Safe pigment reducers are vitamin C, A, and B3 (niacin). Other herbs like emblica and licorice, and fruit acids like glycolic acid, also work and are safe to use. Licorice is a powerful natural skin lightener that is often used to treat hyperpigmentation, such as age spots, sun damage, melasma and more. It is not only a skin lightener but can also be used to control excessive oil on your skin.
Bearberry extract is a completely natural skin-lightening ingredient found in the bearberry shrub, which contains arbutin, a natural skin lightener and brightener. It also contains sun-protection filters that can reduce the effects of sun exposure, helping to slow the effects of aging.
There are affordable skin-lightening creams in the market, but avoid products with hydroquinone, mercury and corticosteroids, as they have potentially dangerous side effects if misused.