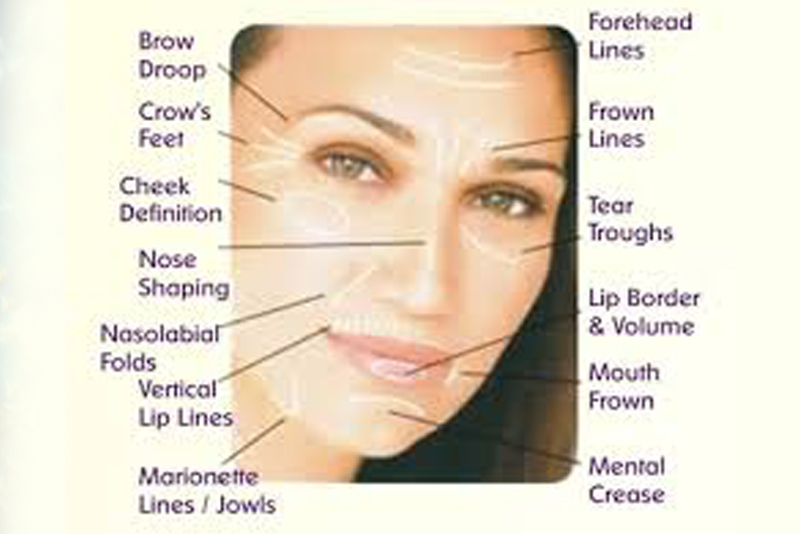 A-Institute offers treatments that address various signs of aging.
Greet the New year looking younger
We see anti-aging marketing gimmicks everywhere and we fall right into their traps. And why not? Who does not want to look young? Youth seems to be synonymous with looking healthy and happy. When you see this sign in an ad for a laser treatment —"60s is the new 40s!" — you feel like going straight to the center and inquiring what it's all about. Senior citizens in their 60s and beyond would definitely give their right arm to look 40ish again.
Aesthetic clinics all over the country have a long list of treatments to tighten, lift, rejuvenate, lighten, and smooth facial skin. They also have a list of treatments to firm sagging arms and legs and melt belly fat.
Conservatives ask if keeping slim, lots of exercise, and a tedious skincare regimen are enough to achieve the youthful look. It seems not, as no matter what, the years take a toll on our looks: jowls will sag, wrinkles are inevitable, cheeks will drop, double chins surface, hair thins, and the girth expands from just smelling the cookies, let alone eating them!
That leaves us three choices: allow the cruel years to show on our faces and age graciously, go for an invasive procedure like a surgical face lift, or try non-invasive procedures, which seems to be the path most beauty-conscious women and metro-sexy men take nowadays. Although some claim that non-invasive procedures have to be repeated every so often, which spells out to more money being spent in the end, many still opt for non-invasive rather than surgical procedures.
I went to A-Institute and did a consultation with some of their doctors. They enlightened me on the many non-invasive skin-tightening procedures — both for the face and body — that will give you the youthful results you are aiming for. The first six are some of their recommendations; the seventh is a friend's recommendation, as she has done it. These are all outpatient, non-surgical procedures that result in lifted, toned, and tightened skin without going under the knife.
1. Ultherapy. This non- surgical treatment uses ultrasound to heat targeted tissue under the surface of the skin, which triggers the natural production of collagen. Ultimately, Ultherapy counteracts the effects of time and gravity on the skin. It can be repeated every six to 12 months, as collagen typically takes this long to develop.
2. Thermage. This is a radiofrequency cosmetic procedure that helps to smooth and improve skin by tightening existing collagen and stimulating the production of new collagen. It is used to treat fine lines and wrinkles, as well as dimpled skin and cellulite on the arms, legs, and belly. It also lifts the brows, cheeks, and jawline.
3. Fillers. Unlike Botox, which relaxes the muscle under a wrinkle, injectable wrinkle fillers fill the lines, creases, or general area with different kinds of substances. Fillers can also be used as "volumizers," plumping and lifting the cheeks, jawline, and temple. Side effects include redness, swelling, and bump formations under the skin.
The most popular filler is hyaluronic acid, which stimulates the body's own natural production of collagen. Then there are synthetic wrinkle fillers that have a longer-lasting effect. Collagen fillers are made from a purified form of collagen, often extracted from cows. They don't last too long and can cause an allergic reaction.
4. Thread lift. Thread lifts are the new non-surgical facelift options. In the A-Institute, this is Dr Z Teo's specialty, called the Z lift. This is performed under two hours and involves a cosmetic surgeon inserting thin threads into the face through tiny incisions made in the targeted area. The threads attach to the skin tissue and then are pulled back to lift and smooth the face. The ends of the threads are hidden and the results of the lift are seen immediately. The effects last about 18 months, at which point the threads biodegrade and are absorbed by the body.
5. Thermi-Tight. This is a non-surgical, minimally invasive skin-tightening treatment that uses a tiny probe to deliver radiofrequency energy just beneath the surface of the skin. It is primarily used to tighten sagging skin on the face, but it can also be used on the neck, tummy, breasts and thighs.
6. Botox. Botox is the most commonly used non-surgical treatment. It is a "neuro-modulator" injected into the muscles that causes them to temporarily relax, no longer contract and therefore cannot create a wrinkle. Botox injections effectively treat fine lines and wrinkles between the eyebrows, forehead, creases, crow's feet around the eyes, and other wrinkles in the upper face region. If you have loose skin creating banding on the neck, sometimes Botox is the answer.
7. Fat transfer. An alternative to dermal fillers is fat transfer. Fat can be grafted from other areas on your body, then injected into the face to strategically address volume loss. Fat transfer can be used to address laugh lines, crow's feet, lip and acne scars, skin depressions, concave cheeks, and other sunken areas of the face.
Palm Beach Facial plastic and reconstructive surgeon Dr. Jean Paul Azzi suggests that one of the advantages of fat transfer is that it produces very natural-looking long-term results, lasting for a long time after being injected.
There will be more and more non-surgical procedures in the near future to prevent people from aging. Anti-aging products and procedures are a multi-billion industry. Let us all defy age and greet every coming year with a youthful, new look.
* * *
A Institute is located on the 3rd floor of Burgos Park, Forbestown Road, Bonifacio Global City, Taguig, tel. nos. 942-9574, and 942-9617.