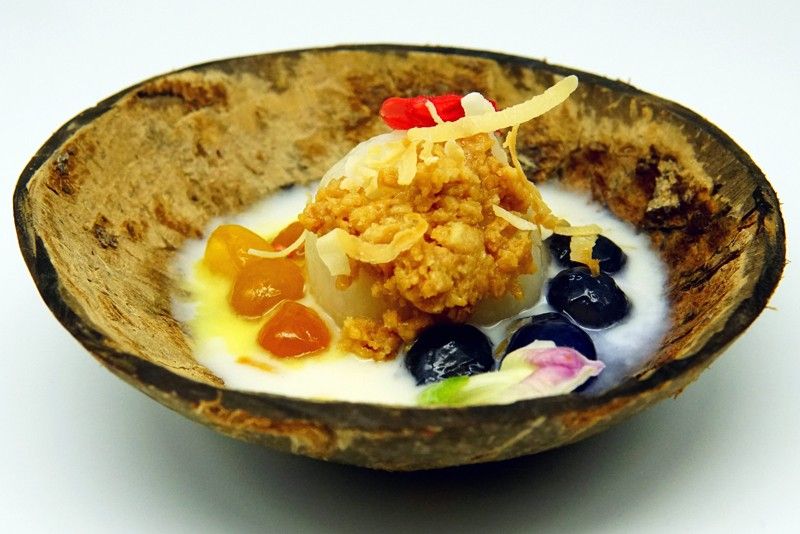 Guinataan Balls in White Coconut Sauce and Cookie Crumble
11 chefs and 11 caterers: Whew! wow!
MANILA, Philippines — Food is at the center of many, if not most, celebrations; the very act of creating it up to consuming it compels people to come together.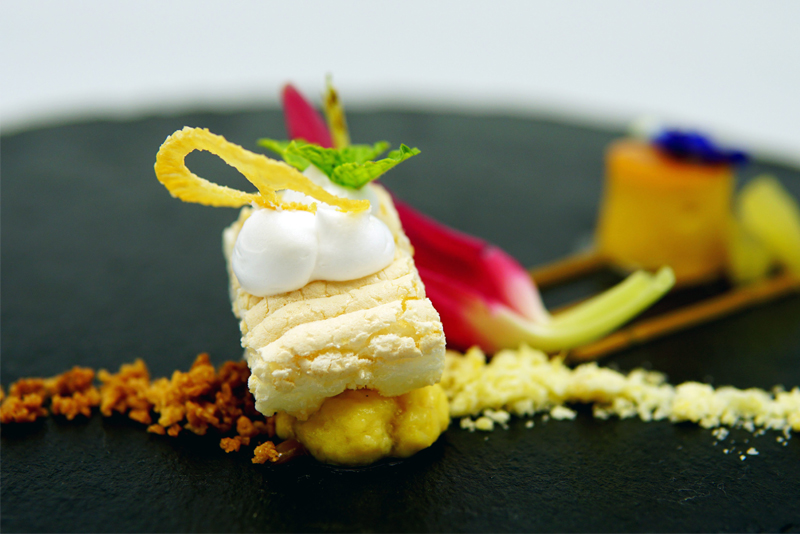 Tropical Rendezvous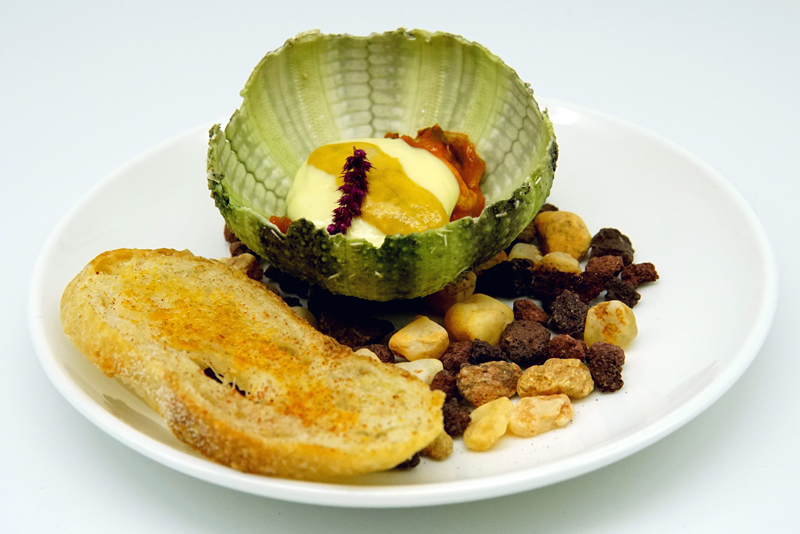 Uni Txangurro
This is exactly what The Blue Leaf did when they partnered with Our Awesome Planet — 11 chefs and 11 local caterers collaborated to create a five-course menu each. The dishes were introduced during a grand dinner last July 27, where guests got to taste each collaboration's creations (and yes, that's 55 dishes in total).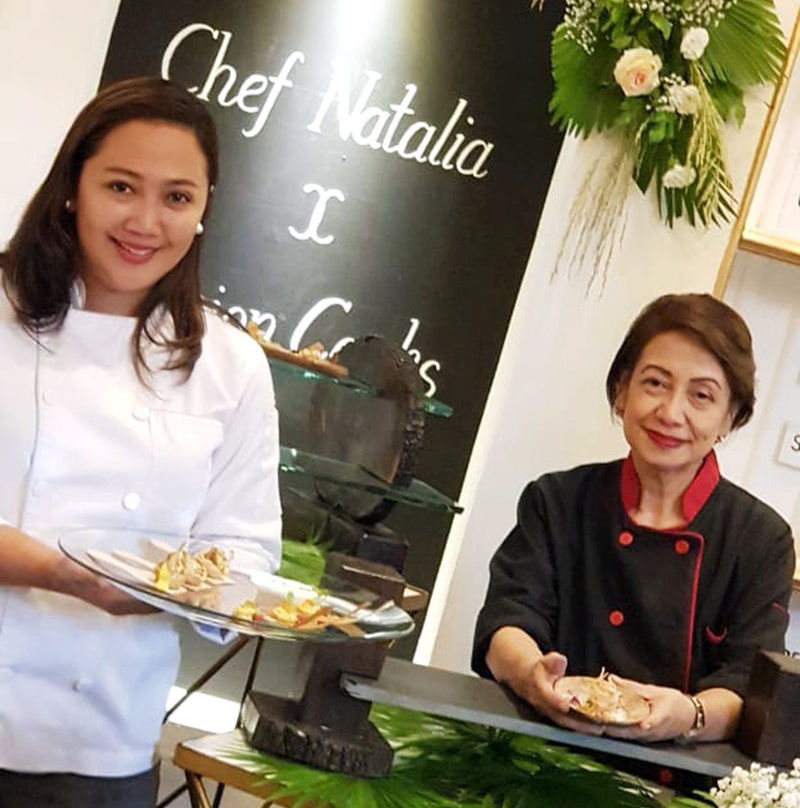 Chef Natalia Moran x Passion Cooks
You'd expect grand events to be stuffy, sit down affairs, but it wasn't at all. The setup was similar to a buffet-style dinner, where each collaboration had a station to themselves. Guests would come up to the table, grab a dish; there were also servers going around and making sure everyone was able to taste most, if not all, the dishes.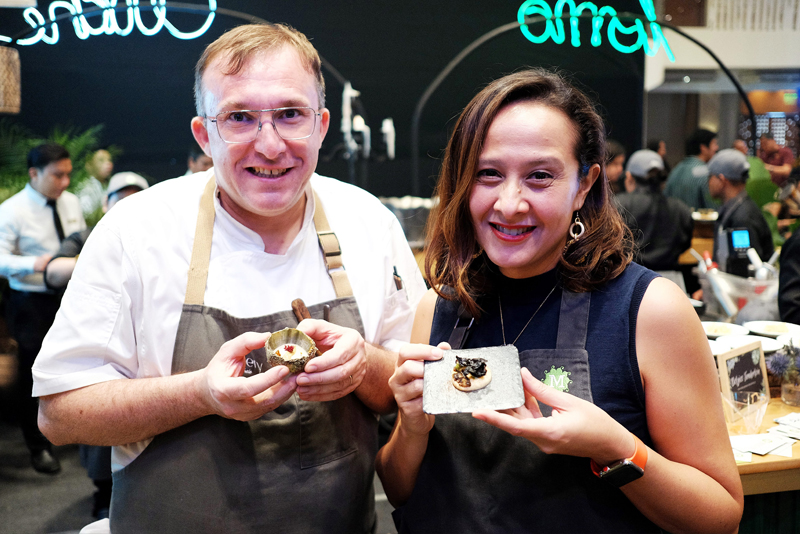 Chef Chele Gonzalez x Mesclun
There was no shortage of talk that night, or food, for that matter. The program, seamlessly incorporated into the night's schedule, was straightforward. People don't typically pay attention when it's time to eat during an event (I am admittedly guilty of this, too), but the organizers were able to make it so that we could learn more about each collab and their dishes while stuffing our faces.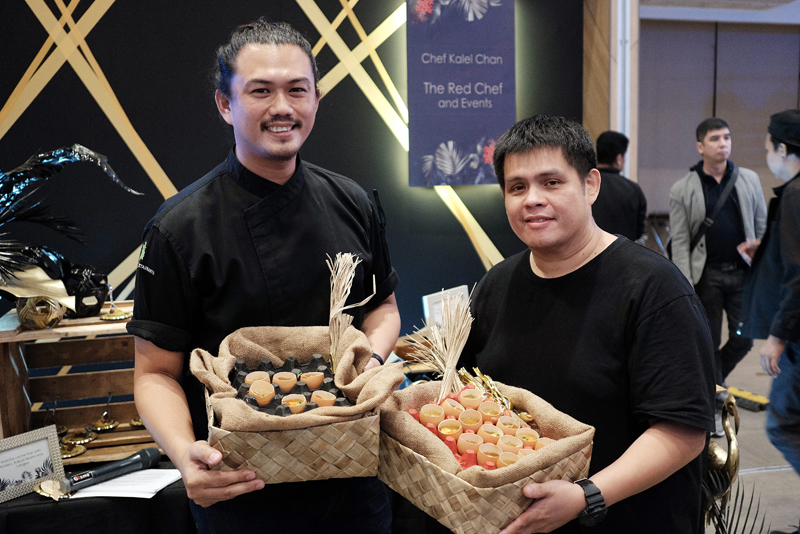 Chef Kalel Chan x Red Chef
Every dish that the participants put out highlighted the best parts of their partnership. Chef Chele Gonzalez's and chef Katrina Kuhn-Alcantara's dishes, for example, carried the harmony of colors and flavors championed by Mesclun married with adventurous ingredients and the ingenious approach to food by chef Chele; this was just one out of the many pairs that night who were able to bring something new and inventive to the table, literally.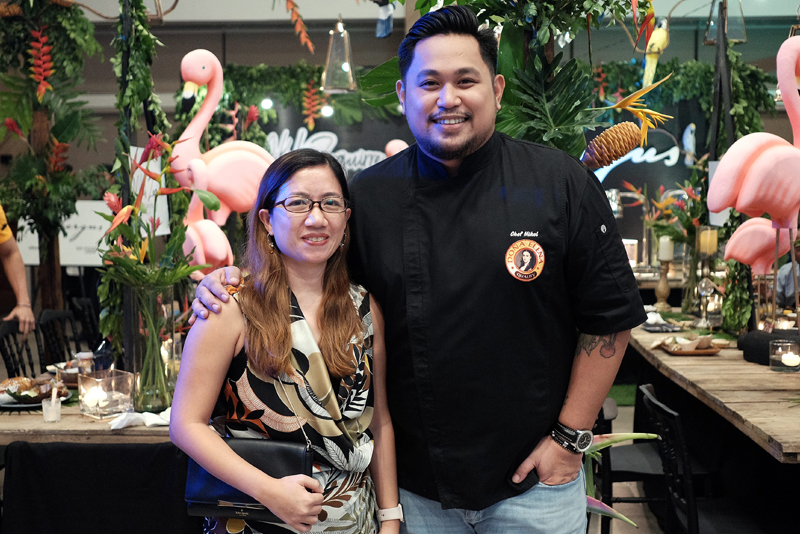 Chef Mikel Zaguirre x Albergus
The collab between chef Natalia Moran and Passion Cooks brought interesting flavors and concepts to the forefront, with an Arabica-rubbed roast beef with fried kamote and truffle mash, and guinataan balls in white coconut sauce and cookie crumble for dessert.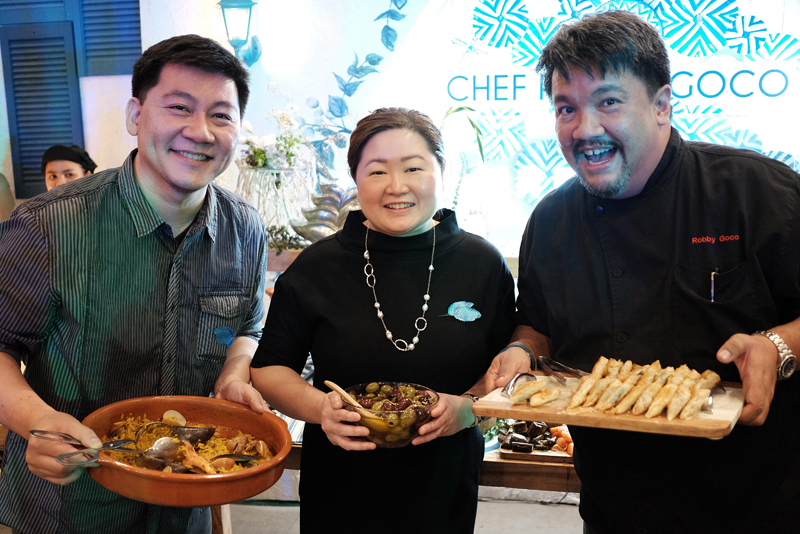 Chef Robby Goco x The Creamery
Another great pair was chef Tatung Sarthou and Juan Carlo. Their dish, Duck for Cover — composed of duck rillette, foie gras mousse and blackened toast gave us a great introduction to the rest of their menu — mostly grilled, smoky, with a hint of sweetness and acidity to round it all out; their dessert, a deconstructed brazo de mercedes with "[a] potpourri of Philippine sweets" was easily a standout for its styling and taste.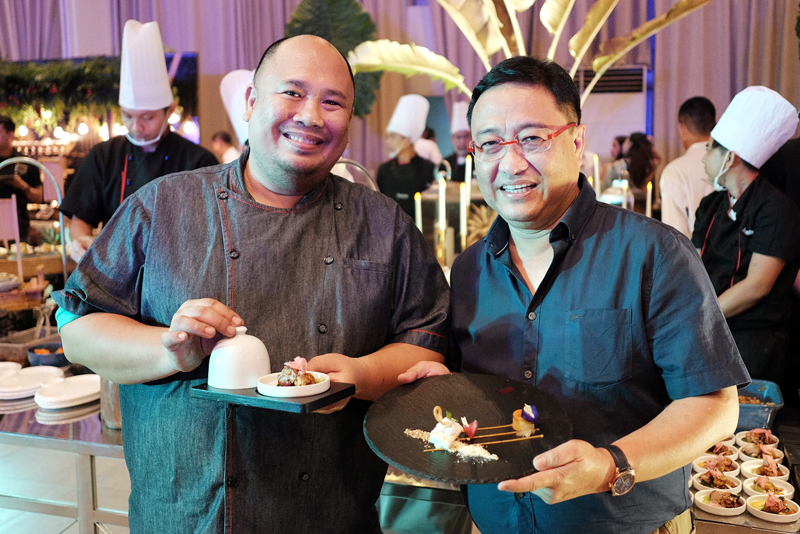 Chef Tatung Sarthou x Juan Carlo
The collaborators included chef Natalia Moran with Passion Cooks, chef Mikel Zaguirre and Albergus, chef Ed Bugia and Bizu, the Lechon Diva – Dedet de la Fuente and Center Table Catering, chef Robby Goco and The Creamery Catering, chef Josh Boutwood and Hizon's Catering, chef Niño Laus and K by Cunanan, chef Tatung Sarthou and Juan Carlo, and chef Chele Gonzalez with Mesclun (by chef Katrina Kuhn-Alcantara). Each pair created five dishes (plus one beverage for refreshment), which are set to be exclusively available at events held and hosted by The Blue Leaf locations across the metro.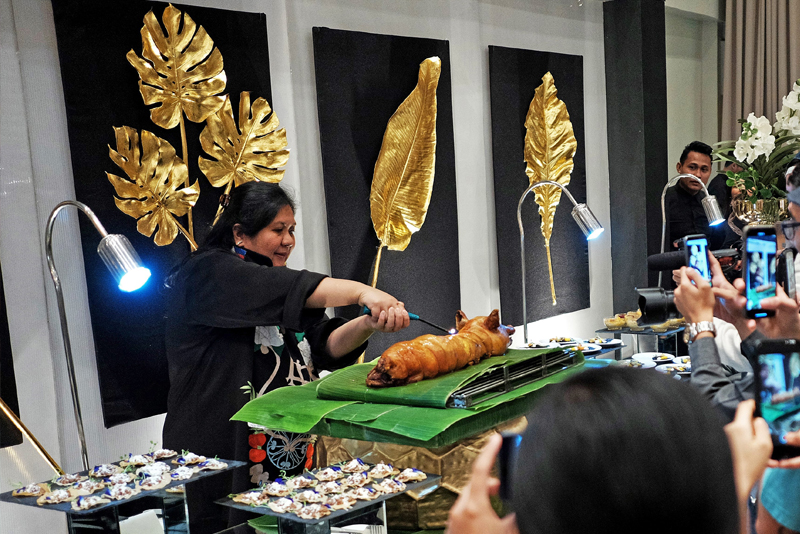 Lechon Diva x Center Table
* * *
The Blue Leaf Events Spaces are located at Aseana City, McKinley Hill Village, and Quezon City. For details or to book an event, you can reach them through @the_blue_leaf on IG, Facebook and www.theblueleaf.com.