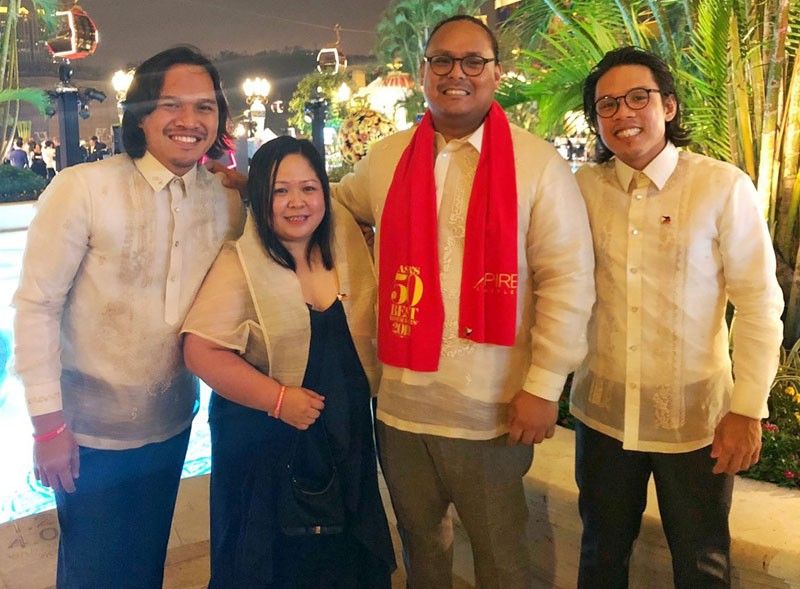 Team Toyo flying the Philippine flag high at the 2019 Asia's 50 Best Restaurants awards ceremony in Macau: Sous chef JP Cruz, May and Jordy Navarra Jr. and sous chef Edmund Marce. Photos by Cheryl Tiu, additional photos courtesy of World's 50 Best Restaurants
Toyo Eatery enters Asia's 50 Best Restaurants; Odette in Singapore is No. 1
MACAU — This 2019, Toyo Eatery enters the Asia's 50 Best Restaurants list, jumping right to No. 43 .This is the first time in two years that the Philippines has had a restaurant on the list since Gallery Vask (now Gallery by Chele) in 2017 (No. 35) and 2016 (No. 39).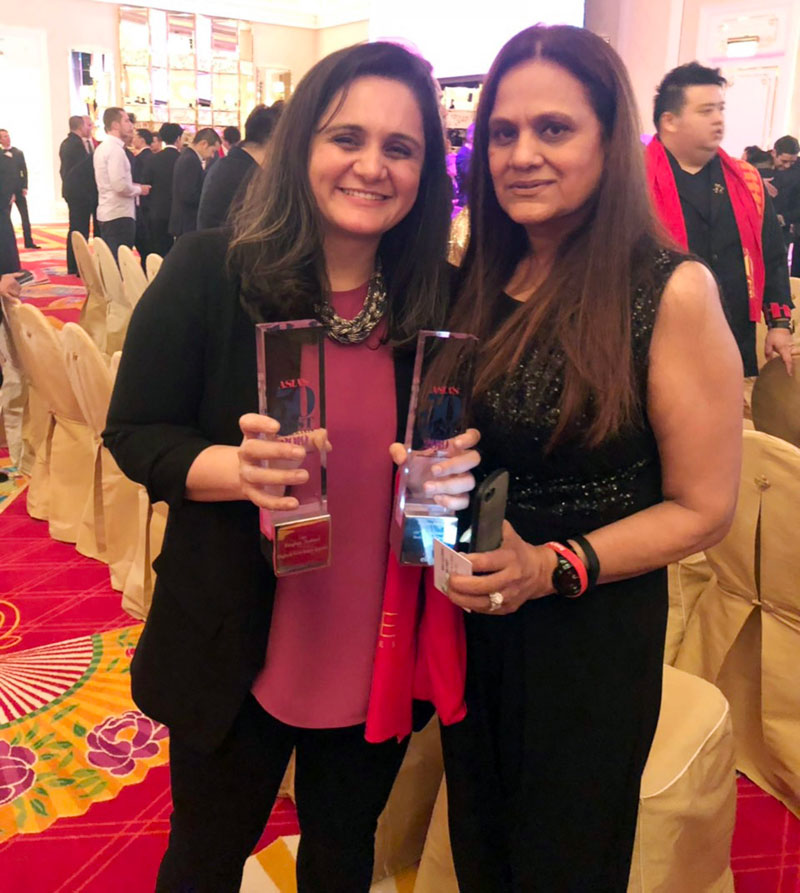 Asia's Best Female Chef 2019 Garima Arora of Gaa in Bangkok, which was also the highest new entry at No.16, with her mother, Neetu Arora
Husband-and-wife Jordy and May Navarra, along with sous chef JP Cruz and jr. sous chef Edmund Marce received the award onstage at the Wynn Palace on March 26 to much applause and fanfare. "It feels great to be here in Macau for Asia's 50 Best representing the Philippines," shared Jordy. "It's just super cool and humbling because there are so many great chefs and restaurants in Asia so the fact that we're here amongst them is just crazy to think about. It's a sign that our dining scene in Manila is growing and people are more interested in what's going on in the Philippines. Hoping for more representation in the future!"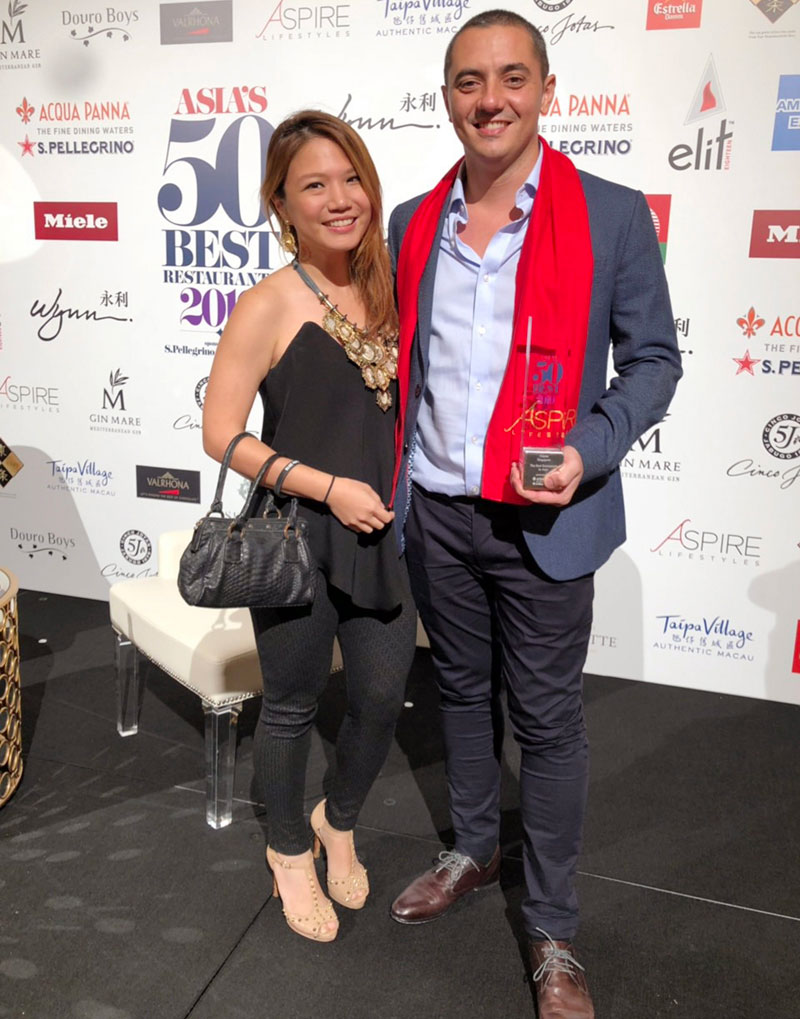 Julien Royer of Odette in Singapore, Asia's No. 1 restaurant for 2019 with author Cheryl Tiu in Macau
A New Number One
This year, Odette in Singapore took the Number one spot which was previously held by Gaggan in Bangkok for four years in a row. This is the first time a restaurant in the Lion City has taken the top spot. I was not expecting [this]," shared Julien Royer at the ceremony, "We are very thankful for all the people who just love our food, our cuisine, our restaurant. It's been an incredible four years for us, and I want to use this opportunity to thank my amazing team. Every one of them makes what Odette is today. There is so much talent in this room tonight—so many good restaurants, so many good chefs. I think there is not only one winner; everyone here is a winner."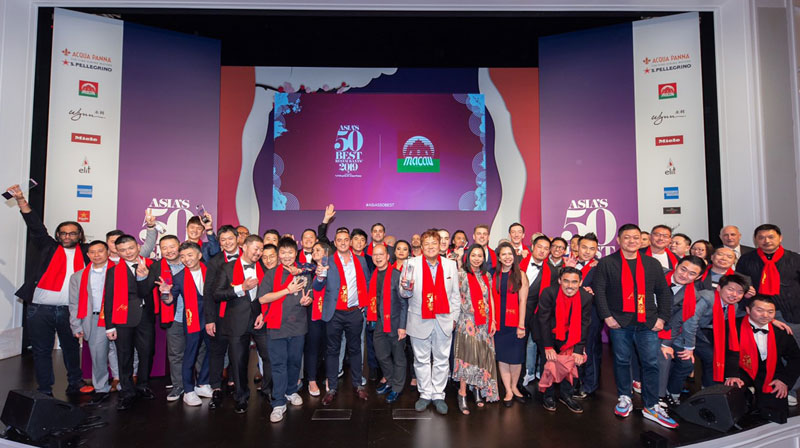 The 2019 Asia's 50 Best Restaurants winners
This year's top five are: Gaggan in Bangkok (No. 2), Den in Tokyo (No. 3). Suhring in Bangkok (No. 4) and Florilege in Tokyo (No. 5).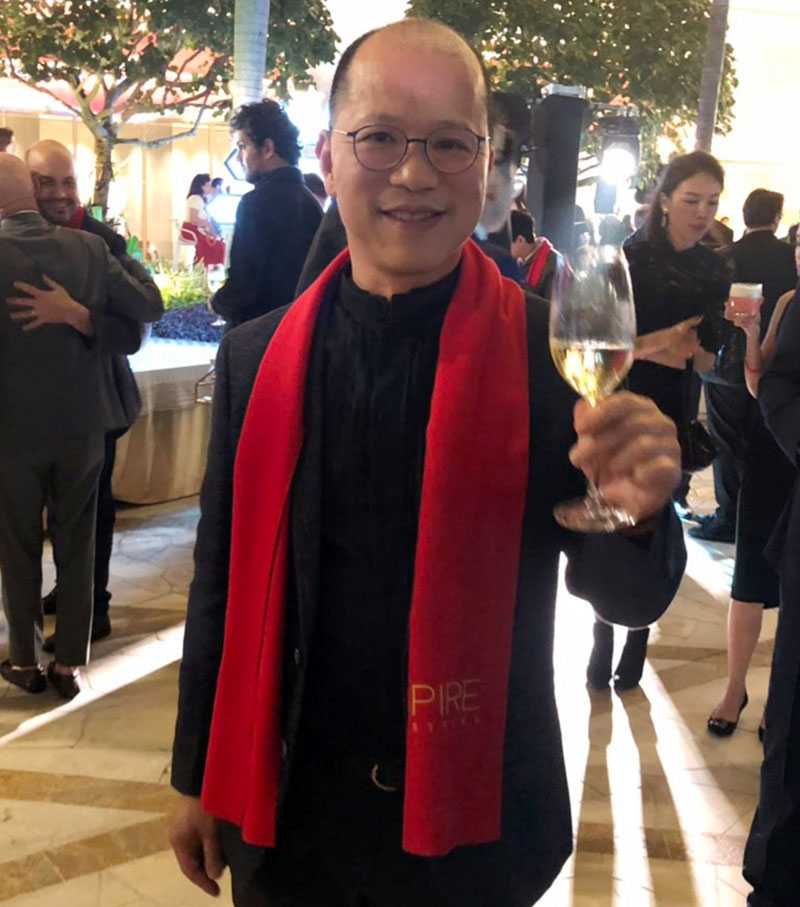 Chef Tam Kwok Fung of Wing Lei Palace, New Entry at No. 36
Apart from Toyo, there were nine other new entries this year: Sorn in Bangkok at No. 48, Sugalabo in Tokyo at No. 47, Dewakan in Kuala Lumpur at No. 46; Seventh Son in Hong Kong at No. 44; Nouri in Singapore at No. 39; Wing Lei Palace in Macau at No. 36; Vea in Hong Kong at No. 34; Sazenka in Tokyo at No. 23; and Gaa in Bangkok at No. 16, this year's highest new entry.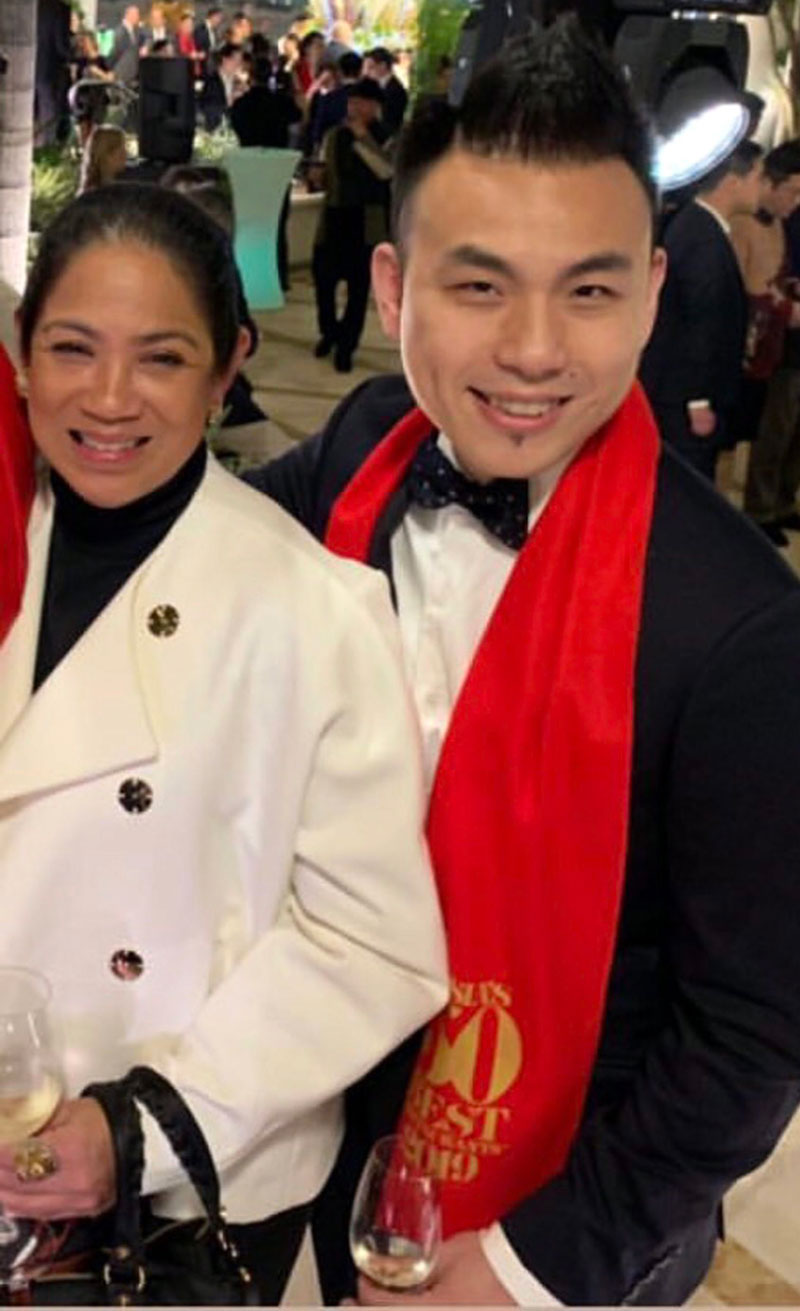 Philippine chef Margarita Fores and Vicky Cheng of VEA in Hong Kong, a new entry this year at No. 43
This is the second year that the Asian edition of the World's 50 Best Restaurants, organized by William Reed Business Media, was held at Wynn Palace. Guests enjoyed cocktails and canapés by the pool deck before the grand ceremony at the grand theater.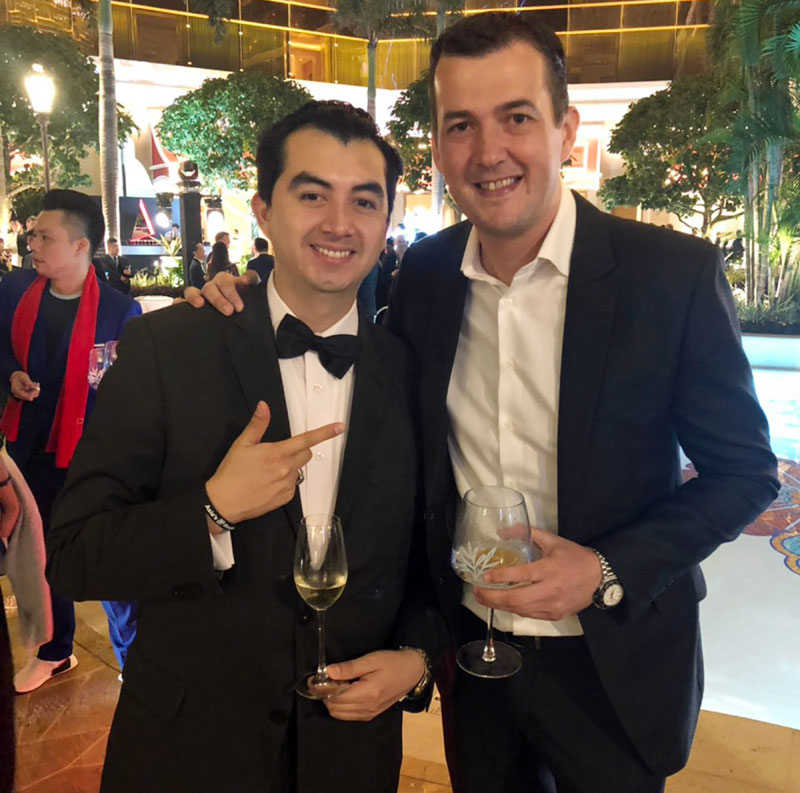 Jhonathan Cano, general manager of Jose Andres' Minibar and Barmini in Washington DC and Vladimir Kojic, head sommelier at Gaggan in Bangkok, who just opened Wet
This year's Top 10 are as follows:
1) Odette, Singapore
2) Gaggan, Bangkok
3) Den, Tokyo
4) Suhring, Bangkok
5) Florilege, Tokyo
6) Ultraviolet by Paul Pairet, Shanghai
7) Mume, Taipei
8) Narizawa, Tokyo
9) Nihonryori Ryugin, Tokyo
10) Burnt Ends, Singapore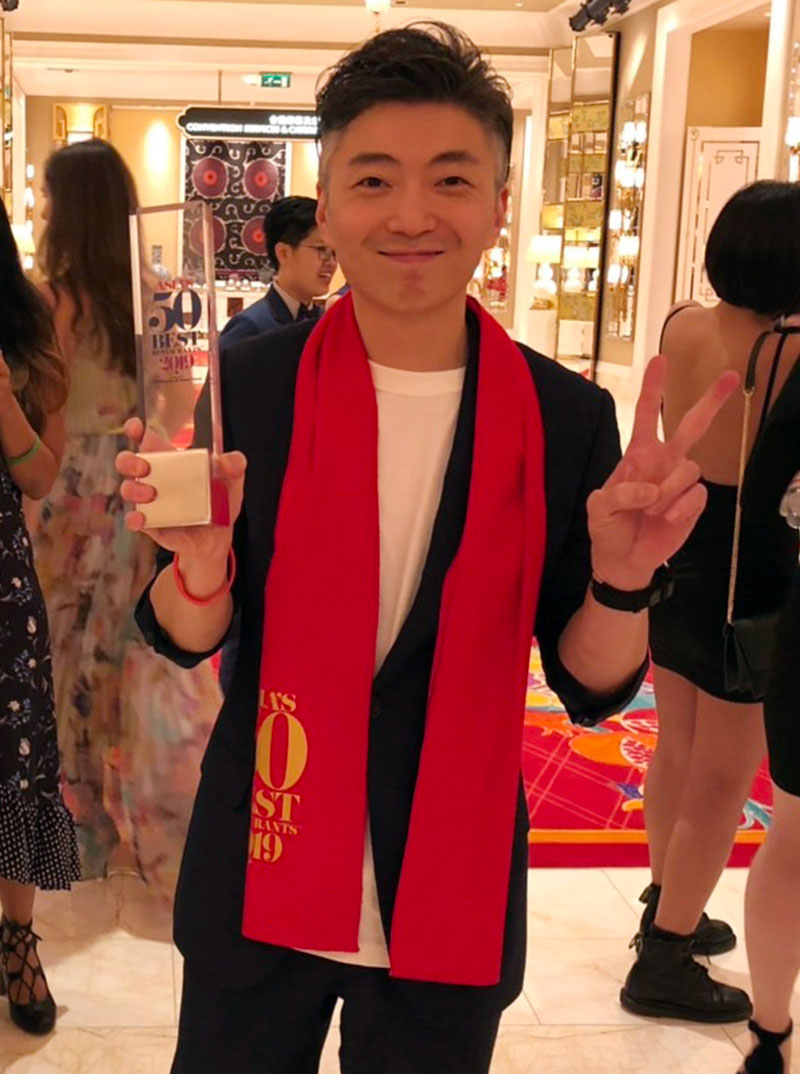 Richie Lin of Mume in Taipei, which jumped up to No. 7
Special Individual awards
Icon Award: Seiji Yamamoto of Nohonryori Ryugin in Tokyo
Asia's Best Female Chef 2019: Garima Arora of GAA in Bangkok, Thailand?
Asia's Best Pastry Chef: Fabrizio Fiorani
Highest New Entry Award:Gaa in Bangkok
Chefs' Choice Award: Zaiyu Hasegawa from Den in Tokyo
One To Watch: JL Studio in Taichung, Taiwan?
Art of Hospitality Award:81/2 Otto e Mezzo Bombana
Sustainable Restaurant Award:Locavore in Bali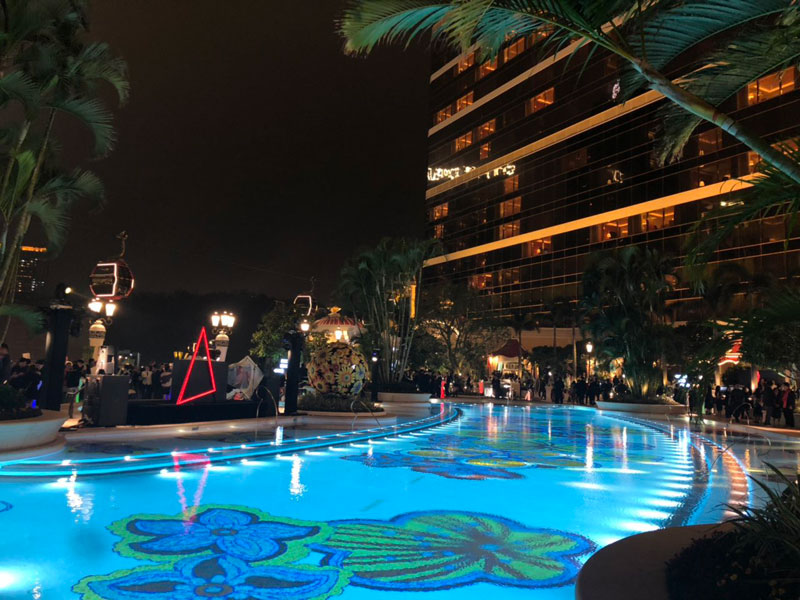 Welcome cocktails at the pool deck of Wynn Palace
* * *
For the full list of Asia's 50 Best winners, visit www.theworlds50best.com/asia/en/asias-50-best-restaurants.html.
You can reach me at inbetweendeadlines@gmail.com, on my blog www.cheryltiu.com, on Twitter at www.twitter.com/cheryltiu or on Instagram at www.instagram.com/chertiu.