Slinky metallics, party pastels and chili reds
November 21, 2018 | 12:00am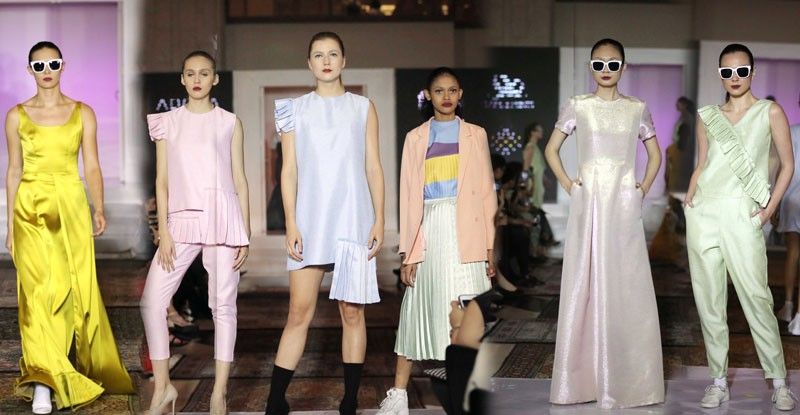 House of Shang shows us what's hot for the holidays
Holiday dressing need not be the same old story year after year. Take it from House of Shang, Shangri-La Plaza's holiday fashion show, which presented this season's trends recently at the Shangri-La Plaza Atrium to VIPs. The show featured the special designer collections of Adora, John Herrera, K & Company, Mico Boutique, Plains and Prints, Rajo!, Rustan's Department Store, Criselda Lontok, Tadashi Shoji, Adrianna Papell, Mac Duggal and Weave.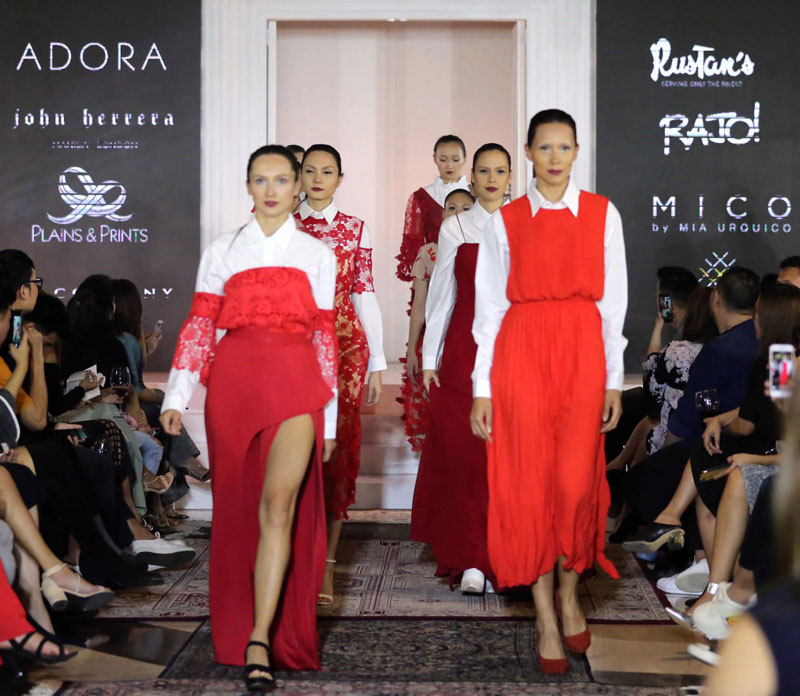 The "Red Hot" collection by Adora, Mico Boutique, Mac Duggal at Rustan's, K & Company, and John Herrera
Styled by Philippine fashion industry icons, stylist and former fashion editor Daryl Chang and model and photographer Jo Ann Bitagcol, the show was a refreshing take on holiday dressing.
Layering, in particular, was expressed in unique ways. Veering from the usual cold-weather cover-up, gowns and eveningwear were layered with crisp white shirts, giving them a shot of youth, while dresses in lightweight fabrics were layed on black turtleneck shirts, giving them a punk rock vibe.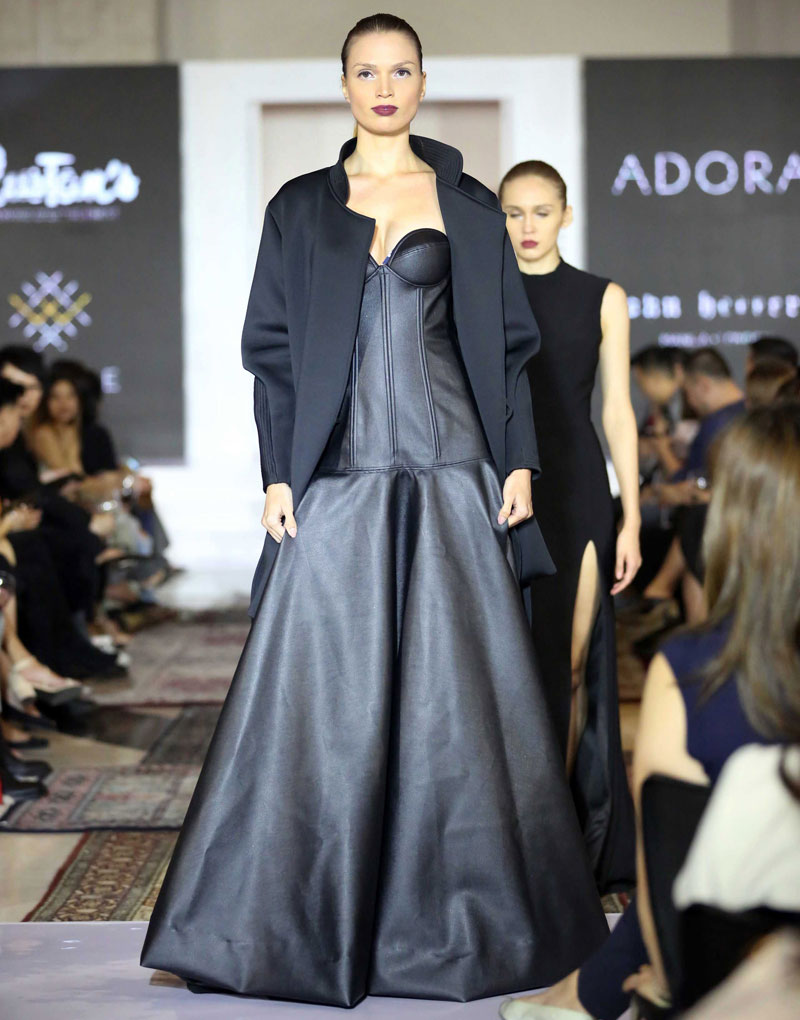 John Herrera
Some standout looks include party pastels, which came in pleated and metallic varieties. Plains and Prints, Weave, and Mac Duggal presented ensembles in cool sorbet hues, in contrast to the traditionally rich and warm holiday tones.
Spots and stripes are also in style, as various iterations of the trend were presented on the House of Shang Runway. Looks from Plains and Prints, Adora, Rustan's Criselda Lontok, and Mico Boutique showed clothes with subdued stripes, and dots of different sizes. "Our tip? Go big and go bold," said Chang and Bitagcol.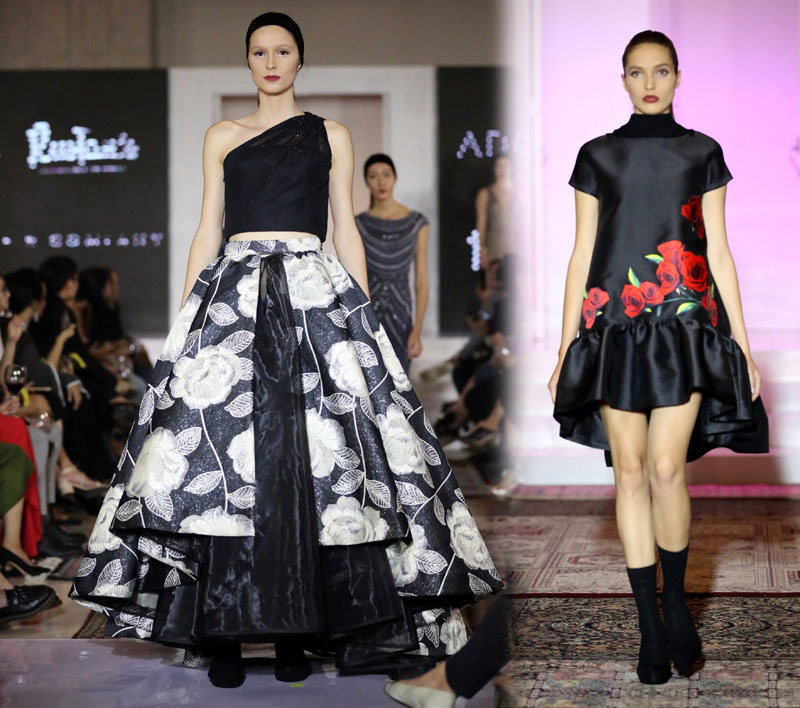 Criselda Lontok at Rustan's
Metallics in slinky fabrics were interspersed with neutrals in rich, embellished fabrics from Adora, Rajo!, K & Company, Adrianna Papell, and Criselda Lontok.
Dark florals are updated with an even more rock 'n' roll vibe. Looks from Criselda Lontok, Tadashi Shoji and Mico Boutique were paired with boots for a "nonchalant attitude," according to Chang and Bitagcol.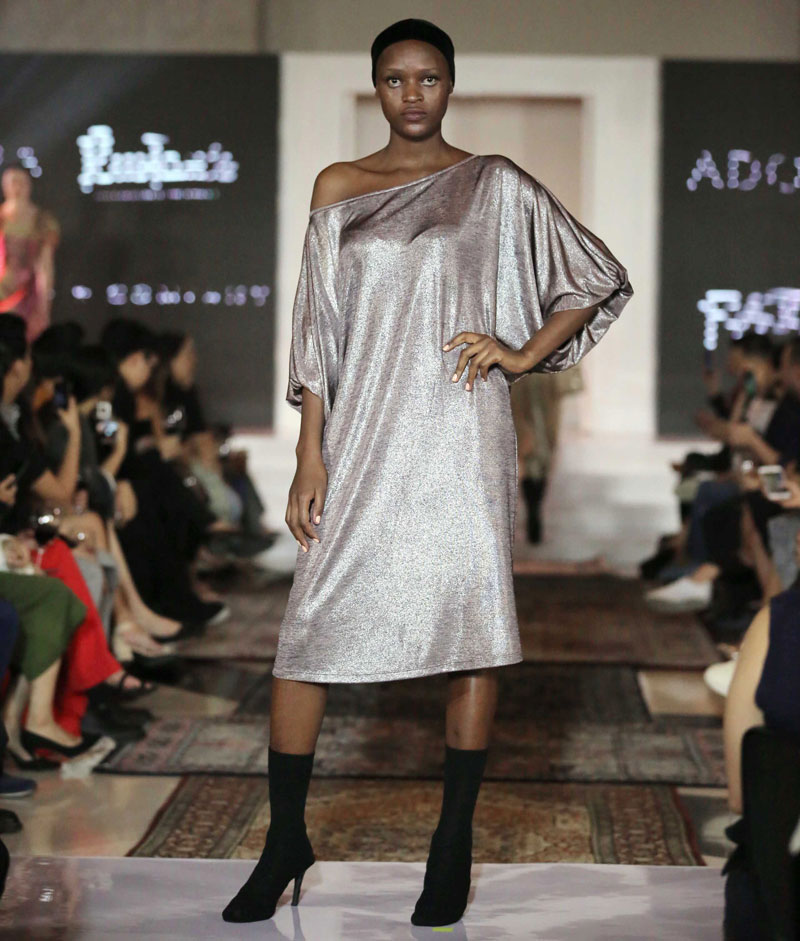 Adora
Spicy holiday reds rocked the runway. Cherry dresses, ruby lace tops and chili-colored gowns from Adora, Mico Boutique, Mac Duggal, K & Company and John Herrera completed the collection.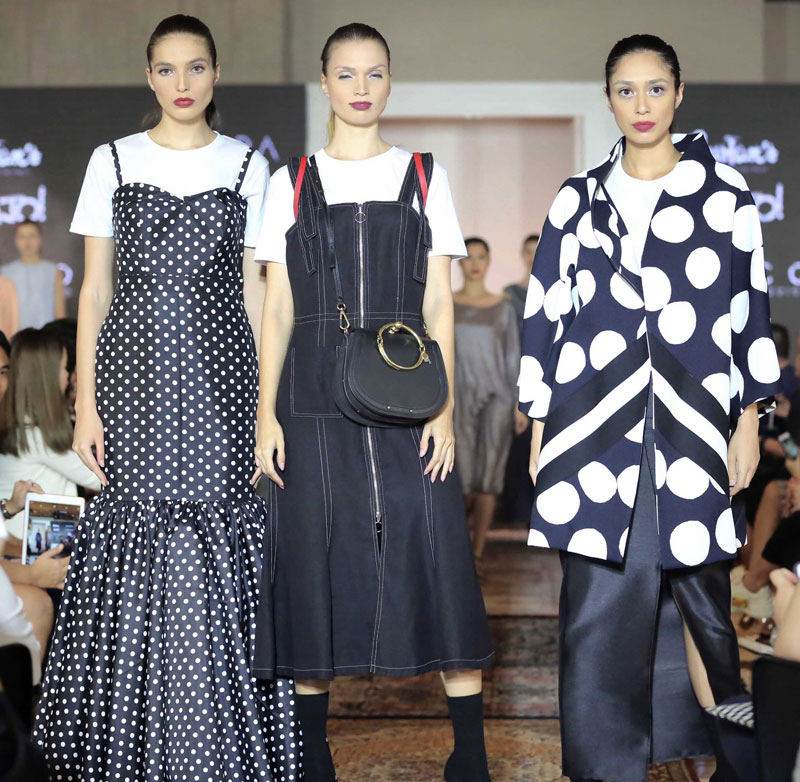 Graphic prints in black and white from Mico Boutique and Criselda Lontok
All items are available at Shangri-La Plaza. Customers can capture their own runway moment at the House of Shang's HOLO Foto, a photobooth that creates a holographic moving portrait. Register at the photobooth located at the Grand Atrium, Level 2, and share your photo on social media with the hashtags #FeeltheShangVibe and #HouseofShang to pick a prize and get exclusive offers from participating brands.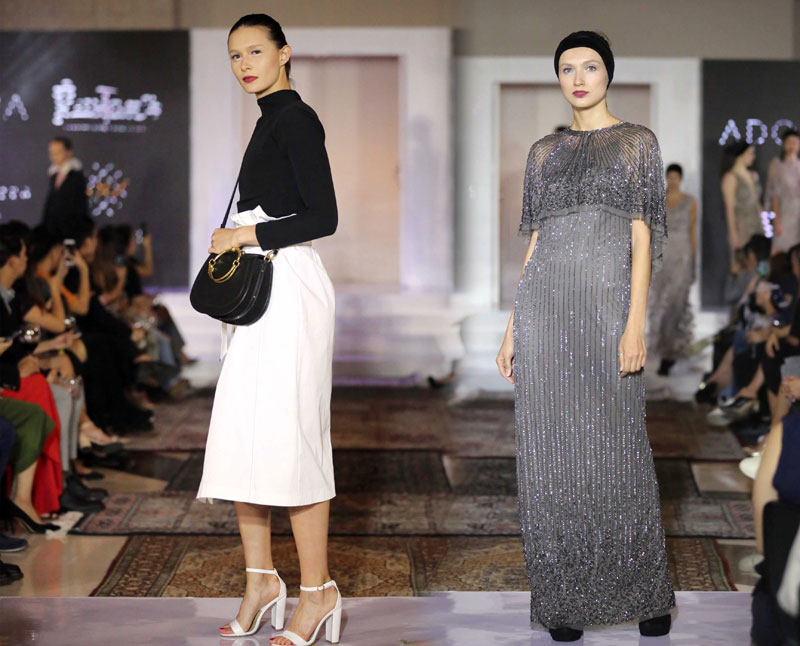 Rustan's Tadashi Shoji and Adrianna Papell
* * *
For inquiries, call 370-2597/98 or visit Shangrilaplazaofficial on Facebook and follow @shangrilaplazaofficial on Instagram.