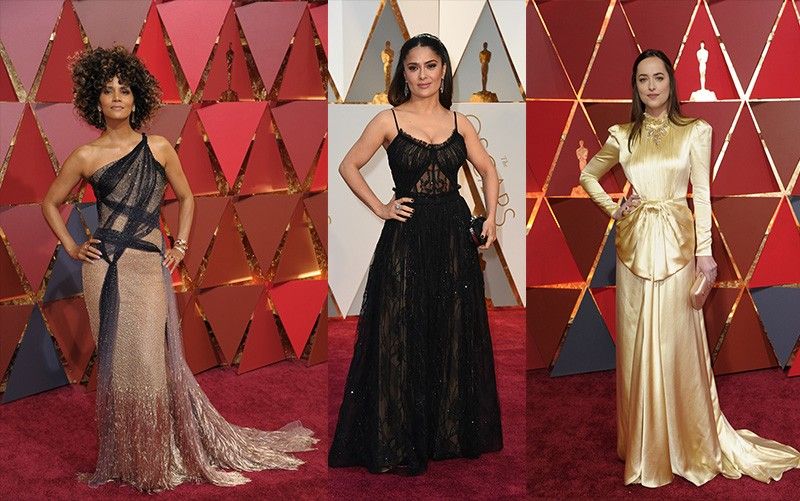 Halle Berry's big hair and Atelier Versace dress, dubbed as the "Most Googled dress on the red carpet" by People magazine, were a standout on the red carpet. Most stars preferred black, but some still went for Oscar gold.
Associated Press
IN PHOTOS: Oscars 2017 red carpet fashion
(Philstar.com) - February 27, 2017 - 2:10pm
LOS ANGELES (AP) — If it was an all-white Oscars last year, this year, most of the stars went for black for the red carpet. Red was also a popular choice and as usual, there were those that went straightway literal and wore the Oscar gold.

Some of the stars' ensembles nodded to some of this year's hottest trends, including lace, lingerie, sheer silks, peek-a-boos, ostrich feathers, fringes, cold shoulders, and capes.

Halle Berry was a standout for her big hair and Atelier Versace fringe dress that has been dubbed, "the most Googled dress on the red carpet," by People magazine. Best Supporting Actress Viola Davis now rivals Berry with her slimmer figure.
Stars also mixed high fashion with some advocacy on the Oscars red carpet. Several top nominees are sporting blue ribbons supporting the American Civil Liberties Union (ACLU), including best actress nominee Ruth Negga and best original song nominee Lin-Manuel Miranda. The ACLU is among the groups suing over a travel ban imposed by President Donald Trump's administration that has been placed on hold by federal courts.
Negga, dripping in responsibly sourced rubies with a custom Valentino gown to match, accessorized with something extra Sunday on her first Oscar red carpet as a nominee — a blue ribbon in support of the ACLU. The ribbon popped up on others walking the red carpet, including Lin Manual. She gave kudos to the civil rights group for helping the real "Loving" couple as they fought their way to legal marriage as a mixed-race couple. And Negga shouted out her home country, Ireland, poised in her red tiara and statement earrings.
Her gown was long-sleeved with a high lace collar in a bright red that can be tricky on red carpets. As for the ceremony at the Dolby Theatre in Los Angeles, Negga planned to enjoy her moment: "My win is my nomination."
Negga's little ribbon popped up elsewhere on the red carpet, including the lapel of Lin-Manuel Miranda, who noted his tuxedo came from Yonkers, New York, the same shop where he got his high school prom tux in 1998.
A standout this awards season, "Elle" nominee Isabelle Huppert, shimmered in a blush-tone Armani Prive, her hair loose with diamond ear cuffs ideal punctuation marks. Does the French legend care about fashion? The dark lacquer on her nails popped against her belted gown with loose, romantic sleeves.
"Well it looks like I do pay a little bit of attention," she said. "I think all these things are rituals and you have to honor the rituals."
In Champagne: Felicity Jones, who wore a princess look that fell above the ankle.
Miranda, a song nominee, choked up a bit as she was serenaded by "Hamilton" cast members, including some Schuyler sisters.
"I hate you for making me cry before the Oscars have even started," he laughed, accompanied by his mom, Luz Towns-Miranda, who also donned the blue ACLU ribbon.
Little Sunny Pawar, the kid star of "Lion" who has been a source of great fun on the carpet this season, flashed a peace symbol and adjusted his bow tie on the carpet in a bite-size, black tuxedo, a huge smile on his face and trainers on his feet.
Hailee Steinfeld, a presenter, walked in a pleated back ruffle couture gown in a floral design with a long, sheer train, from Ralph & Russo. She's been a recent person-of-interest on red carpets. This time, her hair was up and she let her bare shoulders speak volumes.
Who slayed in trendy velvet? Presenter Taraji Henson, in off-shoulder deep blue by Alberta Ferretti and a diamond necklace perfect to show off her decolletage. She looked every bit the movie star with a high side slit. Her "Hidden Figures" co-star, Olivia Spencer, also went off the shoulder in a feathery lavender gown by Marchesa.
Ave Duvernay, the creator of the film "13th," wore high-neck, long-sleeved gray, pleats providing a bit of a bustle effect.
Chrissy Teigen joked with husband John Legend on the carpet, dressed in white Zuhair Murad Couture with gold embroidery and a dramatic cape. Another favorite carpet couple, Jessica Biel and Justin Timberlake, chatted amiably — he in a Tom Ford tux and she in a slinky KaufmanFranco textured gown with a statement gold and silver collar adornment that lent the appearance of metallic fringe.
— Reports from Deni Rose M. Afinidad-Bernardo (Philstar.com); Leanne Italie and Nicole Evatt (Associated Press)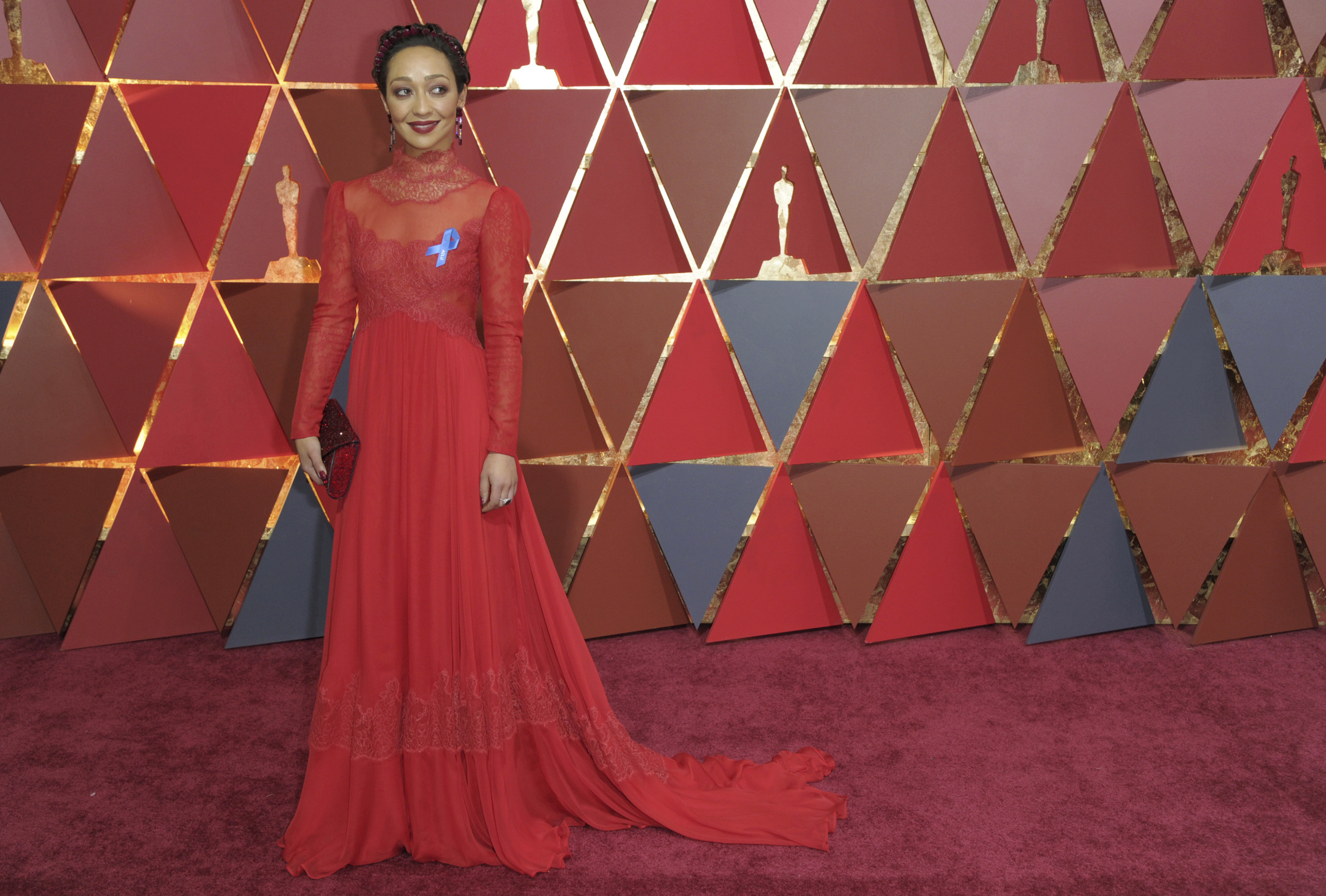 Ruth Negga, wearing the ACLU ribbon, arrives at the Oscars on Sunday, Feb. 26, 2017, at the Dolby Theatre in Los Angeles. (Photo by Richard Shotwell/Invision/AP)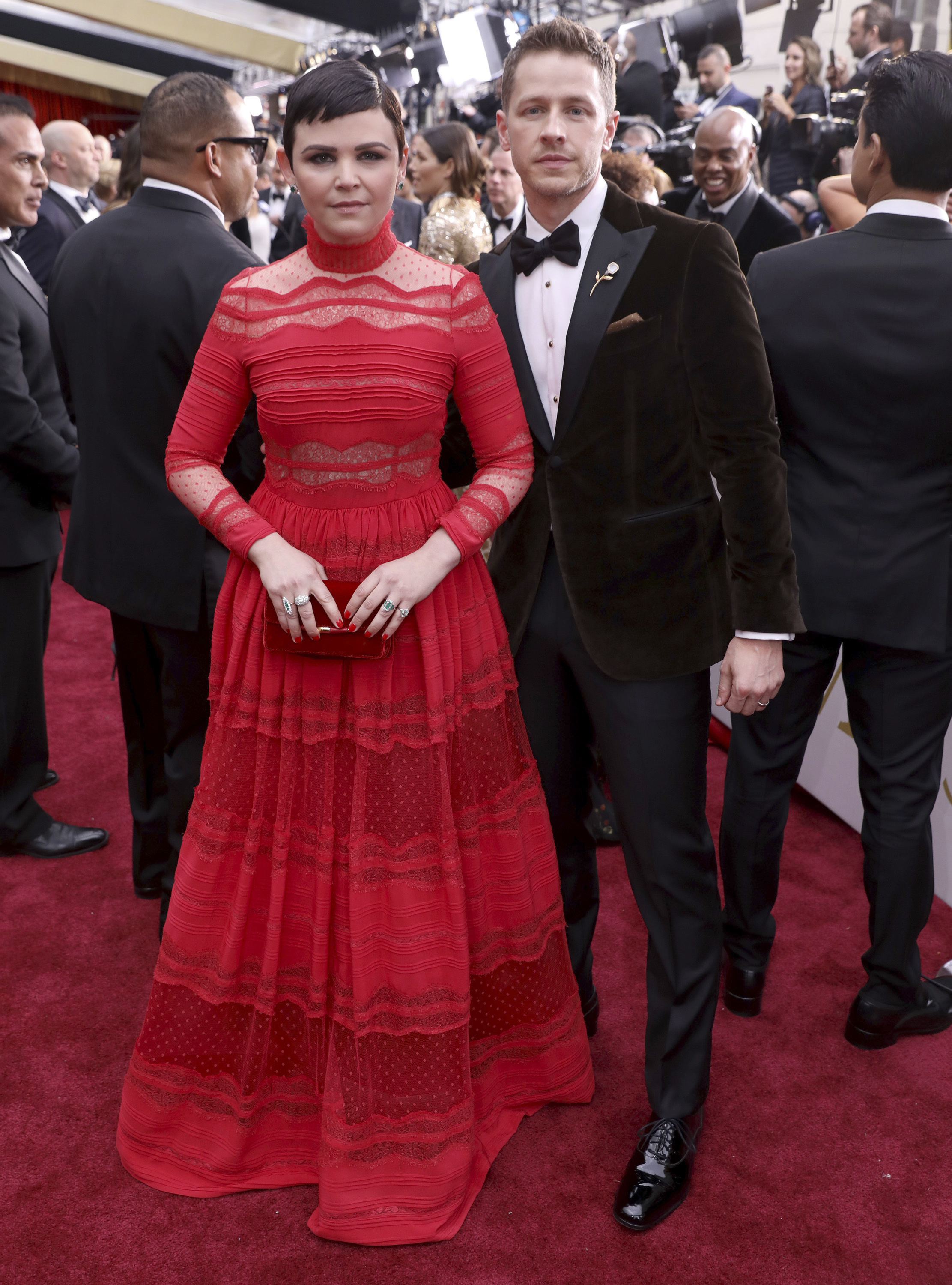 Ginnifer Goodwin, left, and Josh Dallas arrive at the Oscars on Sunday, Feb. 26, 2017, at the Dolby Theatre in Los Angeles. (Photo by Matt Sayles/Invision/AP)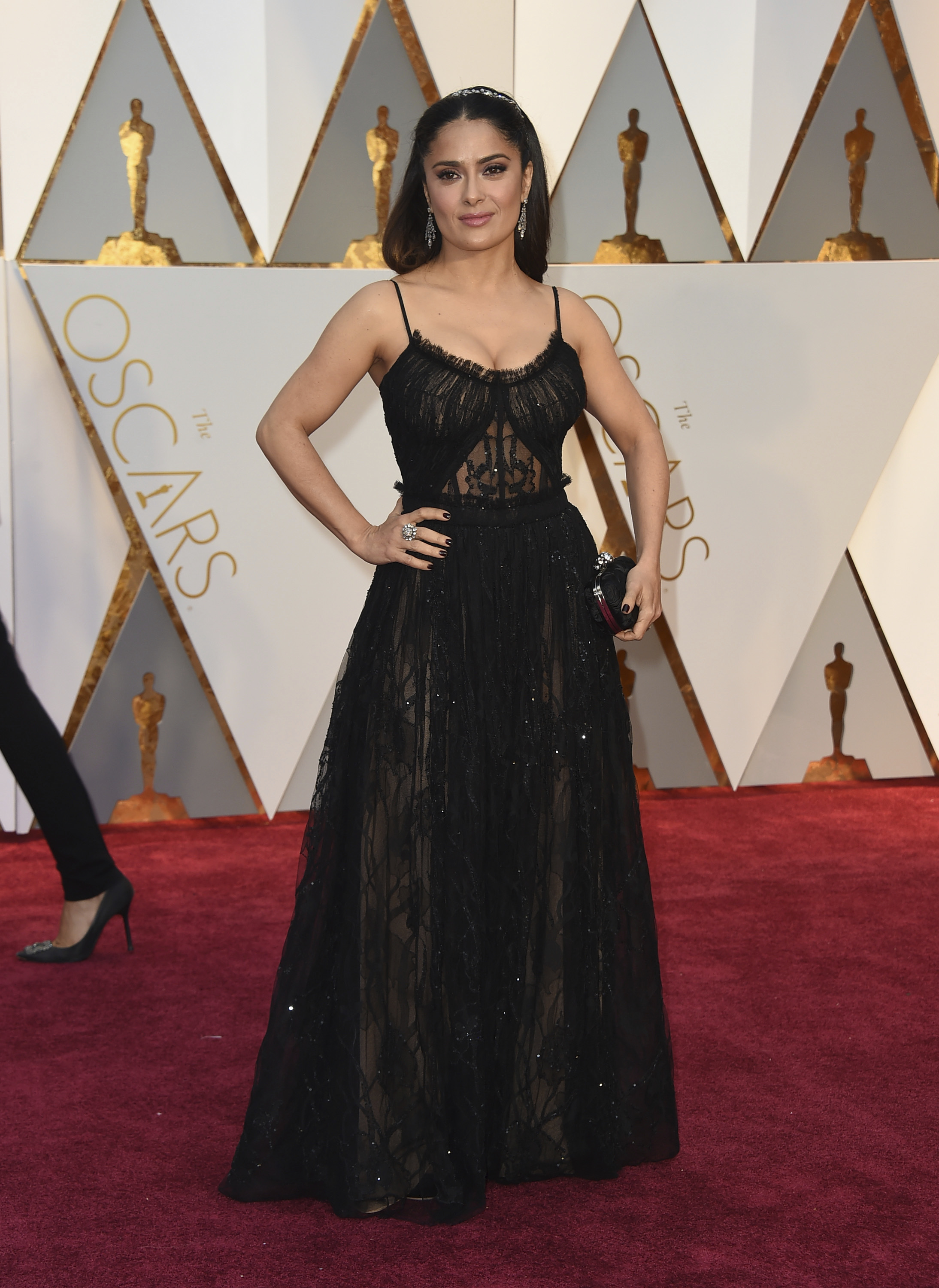 Salma Hayek arrives at the Oscars on Sunday, Feb. 26, 2017, at the Dolby Theatre in Los Angeles. (Photo by Jordan Strauss/Invision/AP)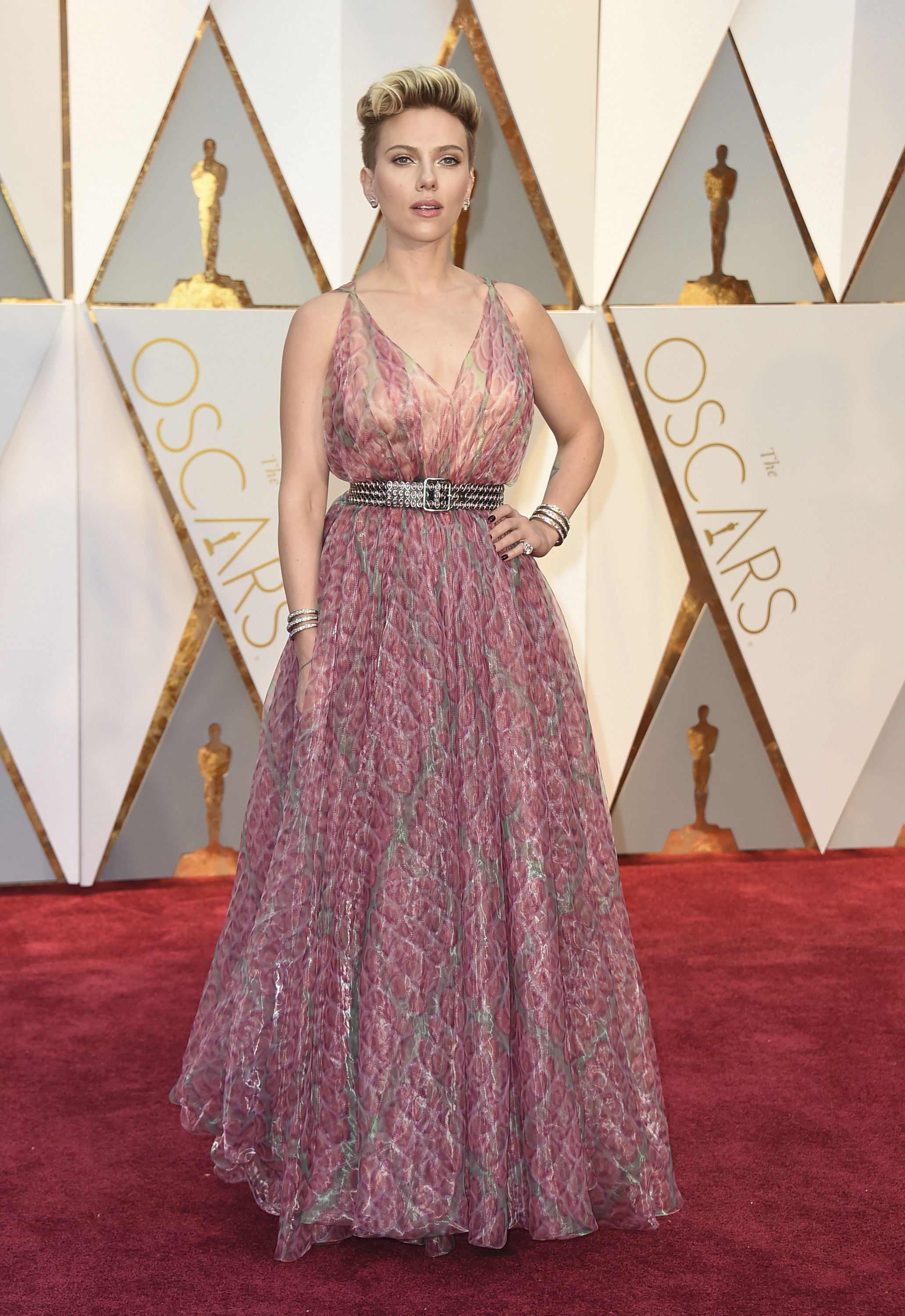 Scarlett Johansson arrives at the Oscars on Sunday, Feb. 26, 2017, at the Dolby Theatre in Los Angeles. (Photo by Jordan Strauss/Invision/AP)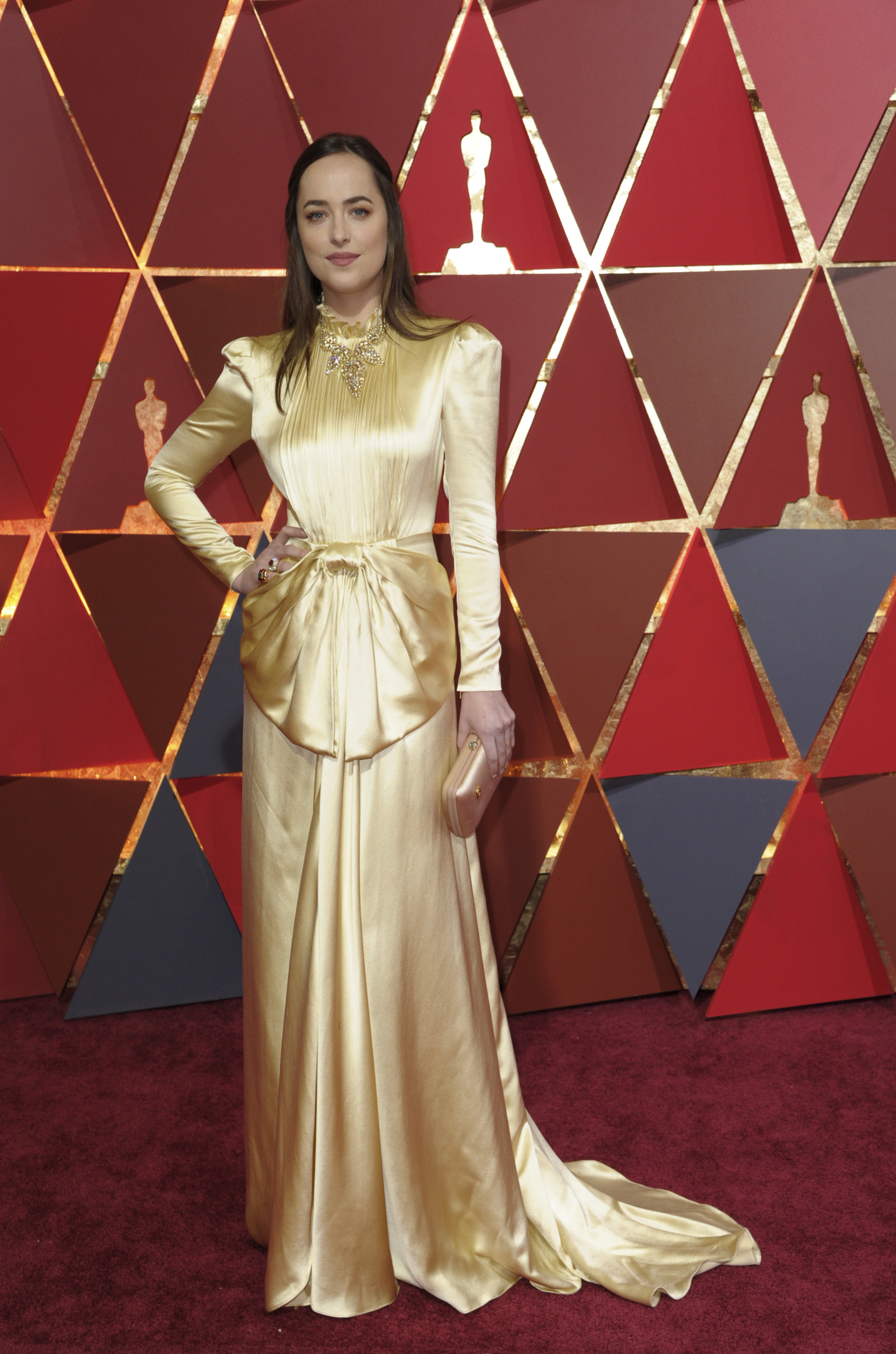 Dakota Johnson arrives at the Oscars on Sunday, Feb. 26, 2017, at the Dolby Theatre in Los Angeles. (Photo by Richard Shotwell/Invision/AP)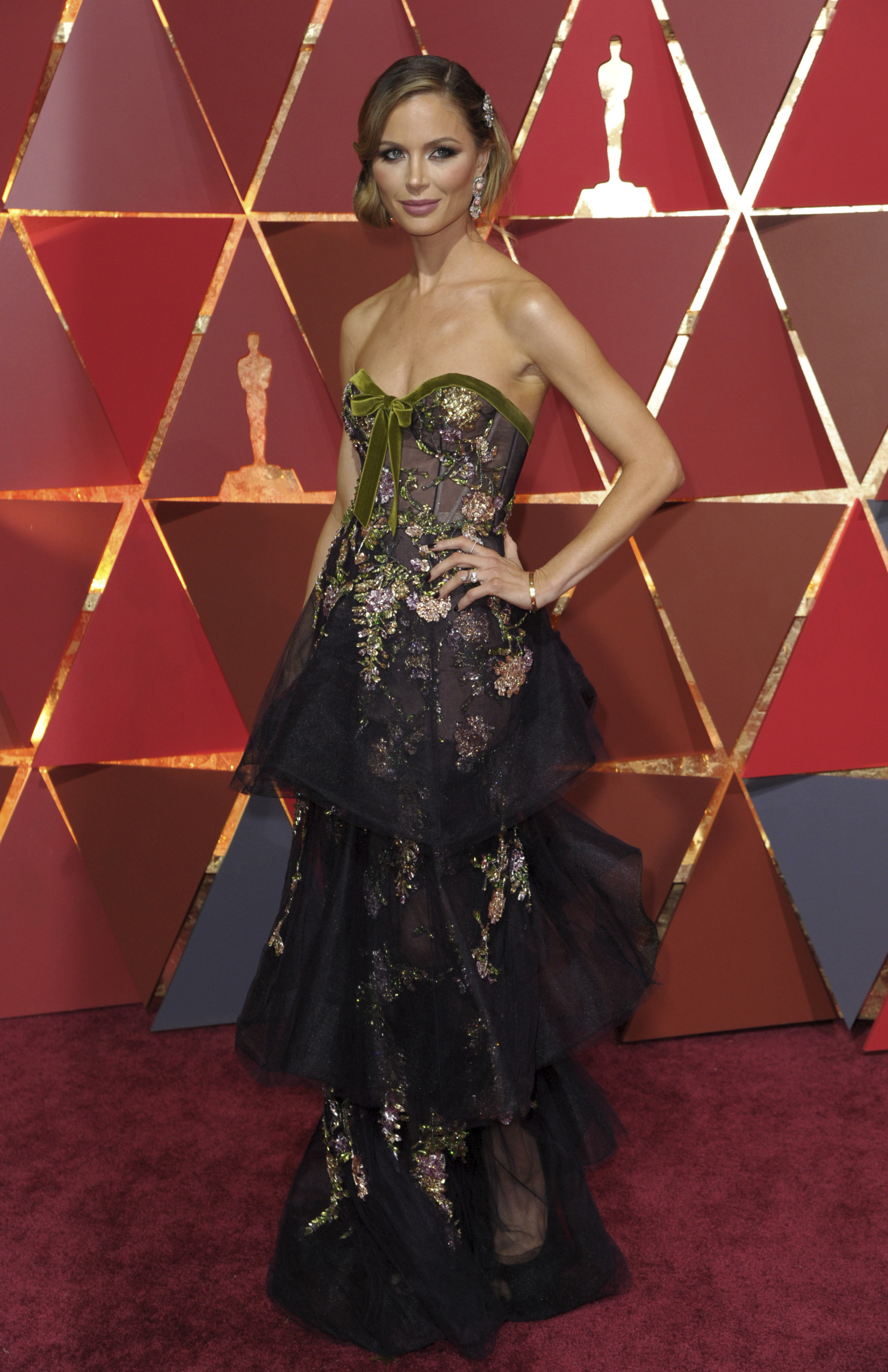 Georgina Chapman arrives at the Oscars on Sunday, Feb. 26, 2017, at the Dolby Theatre in Los Angeles. (Photo by Richard Shotwell/Invision/AP)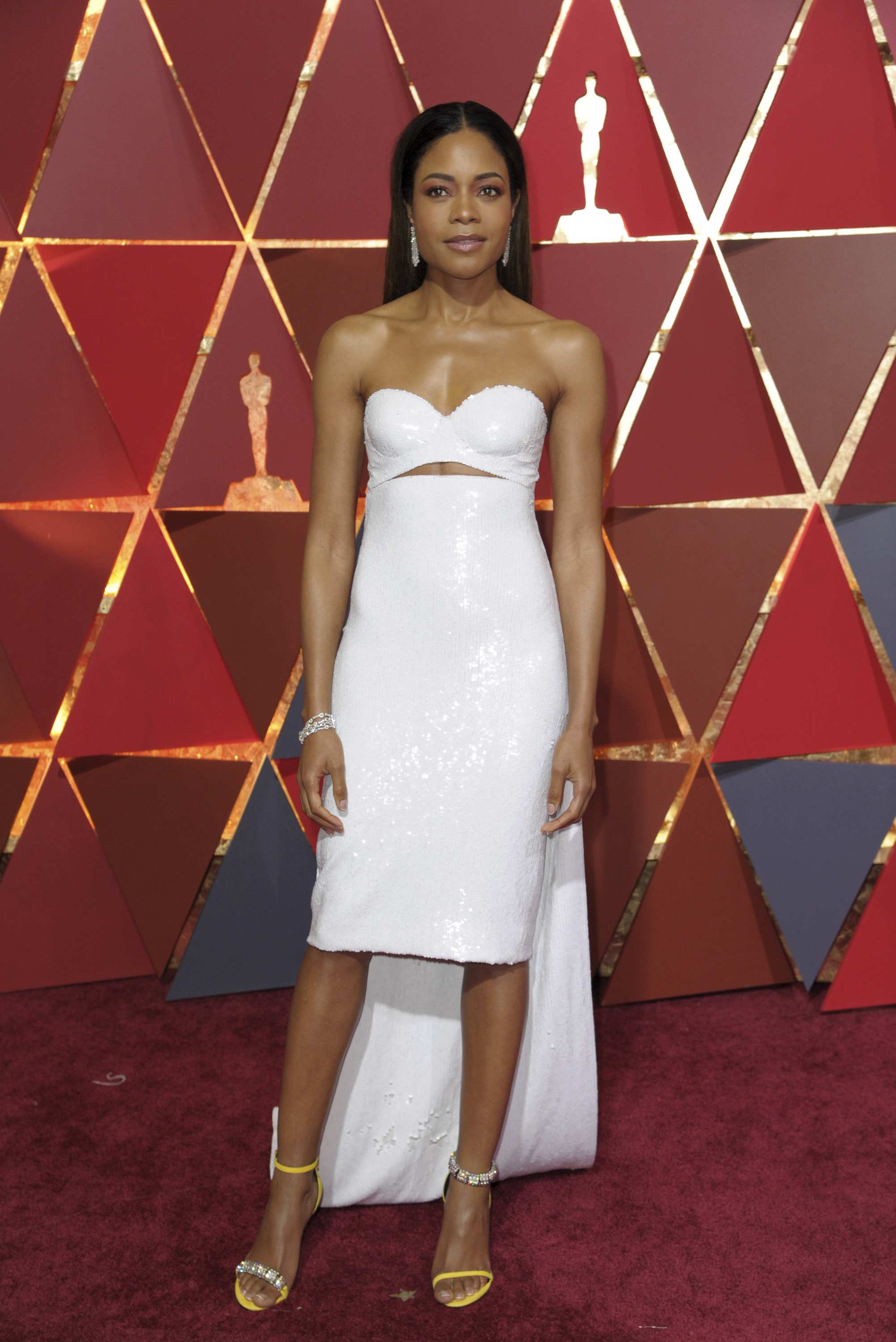 Naomie Harris arrives at the Oscars on Sunday, Feb. 26, 2017, at the Dolby Theatre in Los Angeles. (Photo by Richard Shotwell/Invision/AP)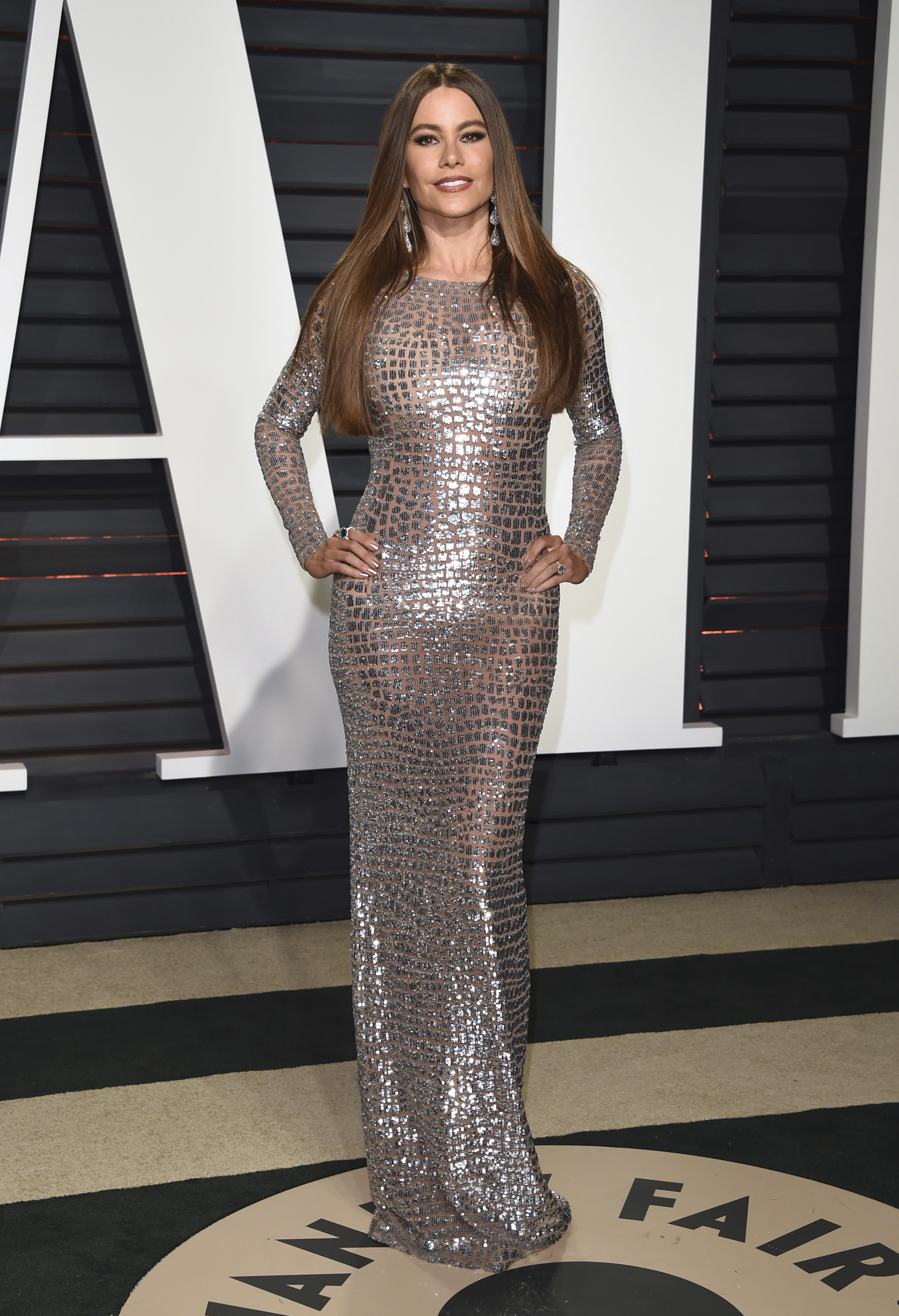 Sofía Vergara arrives at the Vanity Fair Oscar Party on Sunday, Feb. 26, 2017, in Beverly Hills, Calif. (Photo by Evan Agostini/Invision/AP)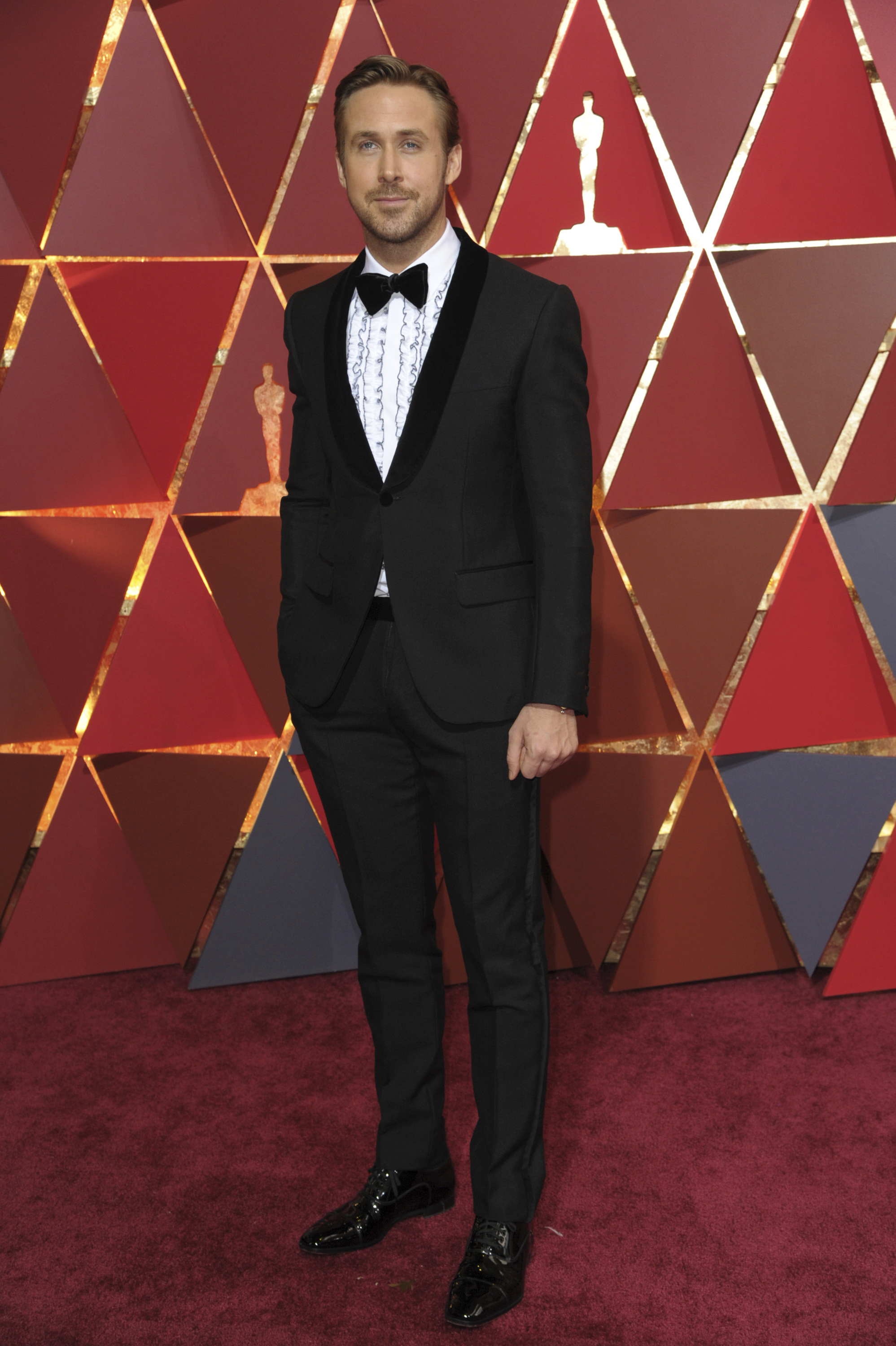 Ryan Gosling arrives at the Oscars on Sunday, Feb. 26, 2017, at the Dolby Theatre in Los Angeles. (Photo by Richard Shotwell/Invision/AP)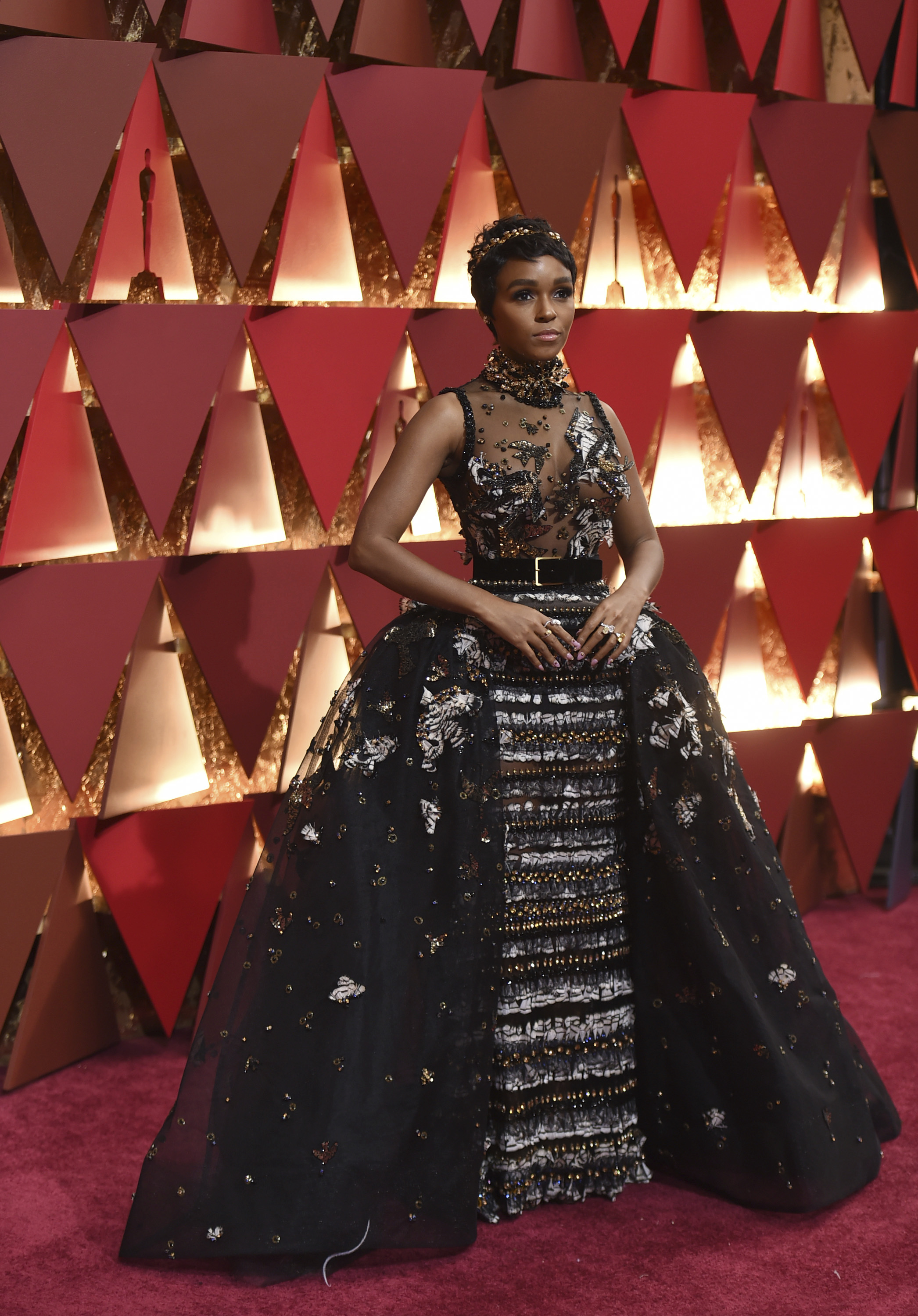 Janelle Monae arrives at the Oscars on Sunday, Feb. 26, 2017, at the Dolby Theatre in Los Angeles. (Photo by Richard Shotwell/Invision/AP)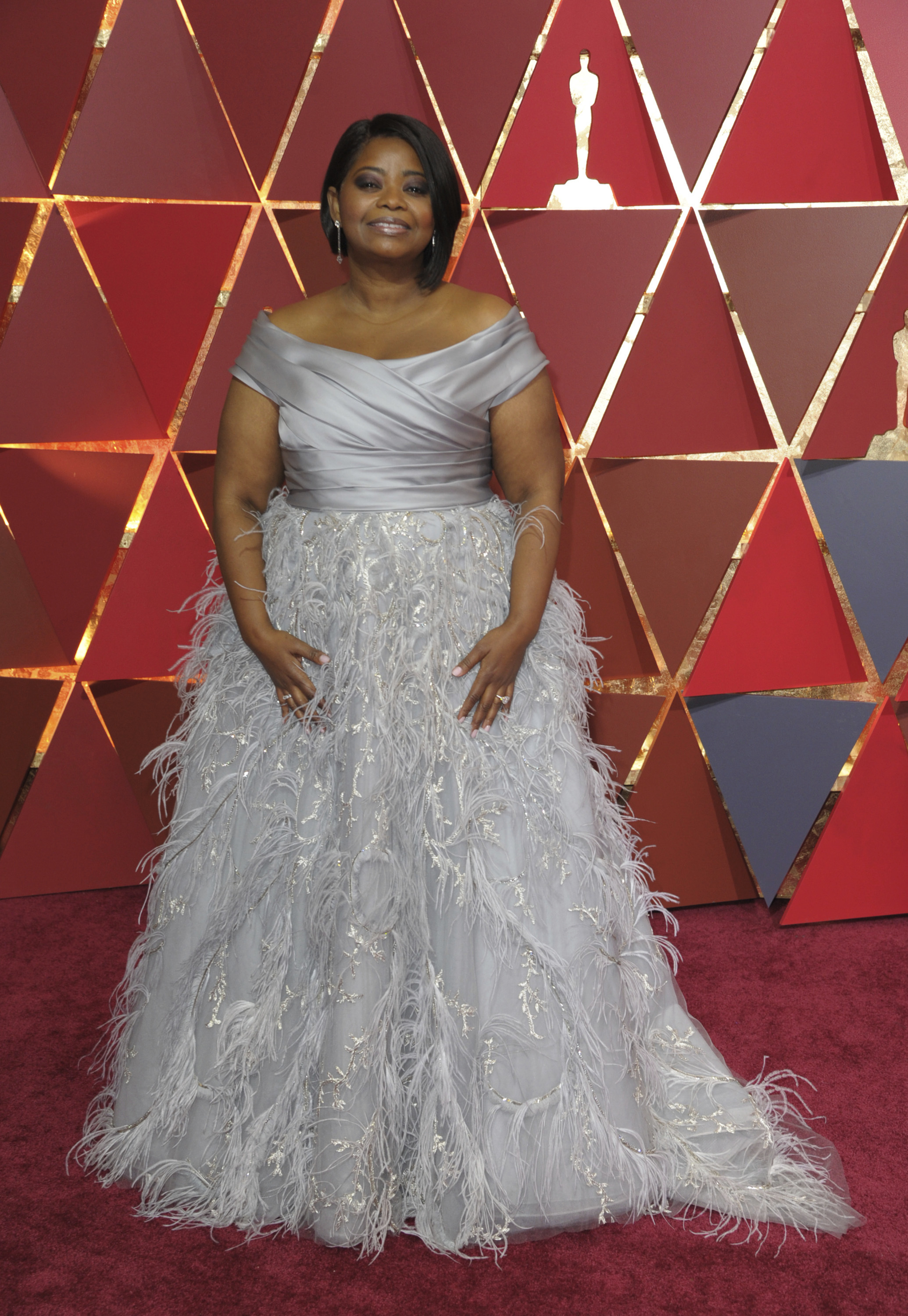 Octavia Spencer arrives at the Oscars on Sunday, Feb. 26, 2017, at the Dolby Theatre in Los Angeles. (Photo by Richard Shotwell/Invision/AP)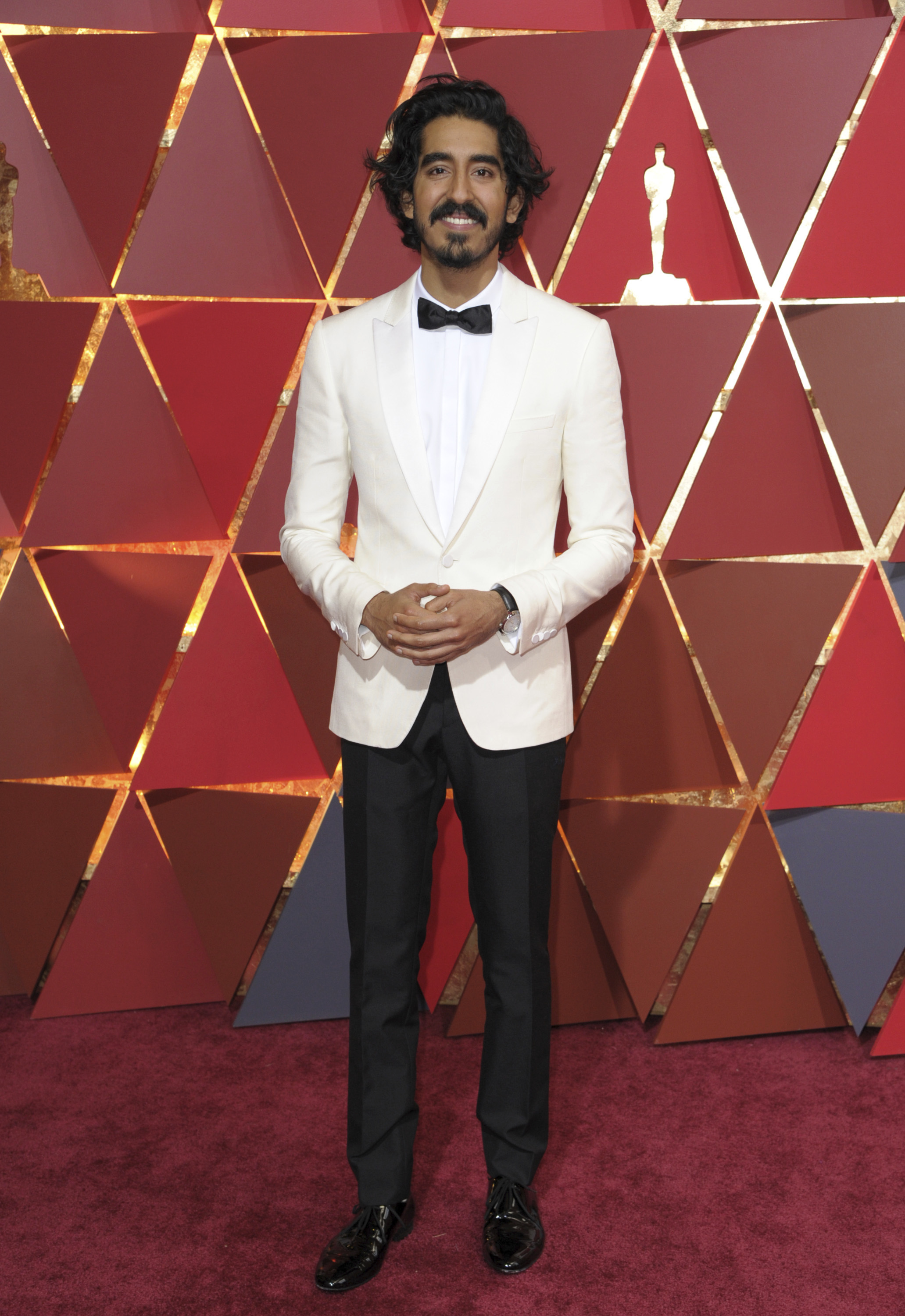 Dev Patel arrives at the Oscars on Sunday, Feb. 26, 2017, at the Dolby Theatre in Los Angeles. (Photo by Richard Shotwell/Invision/AP)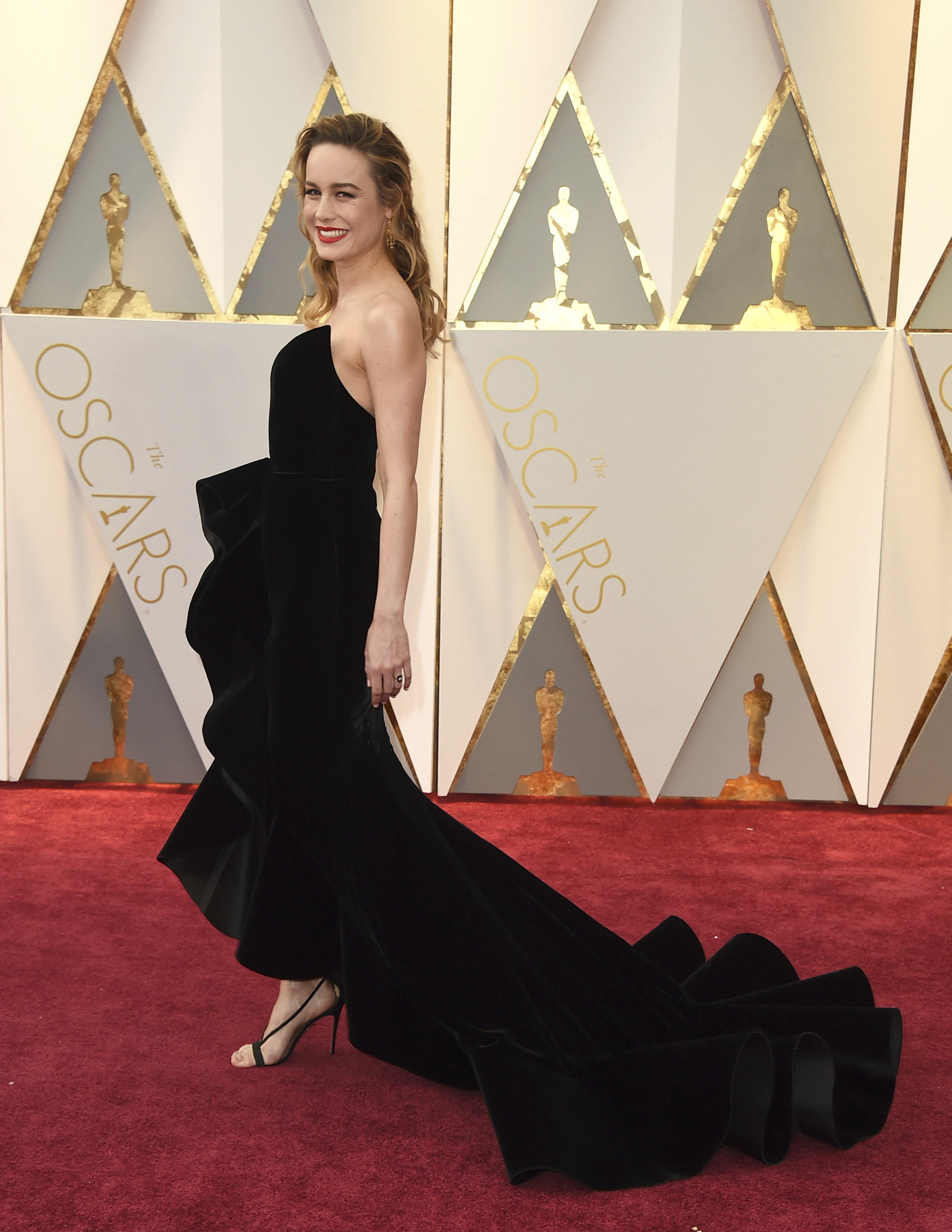 Brie Larson arrives at the Oscars on Sunday, Feb. 26, 2017, at the Dolby Theatre in Los Angeles. (Photo by Jordan Strauss/Invision/AP)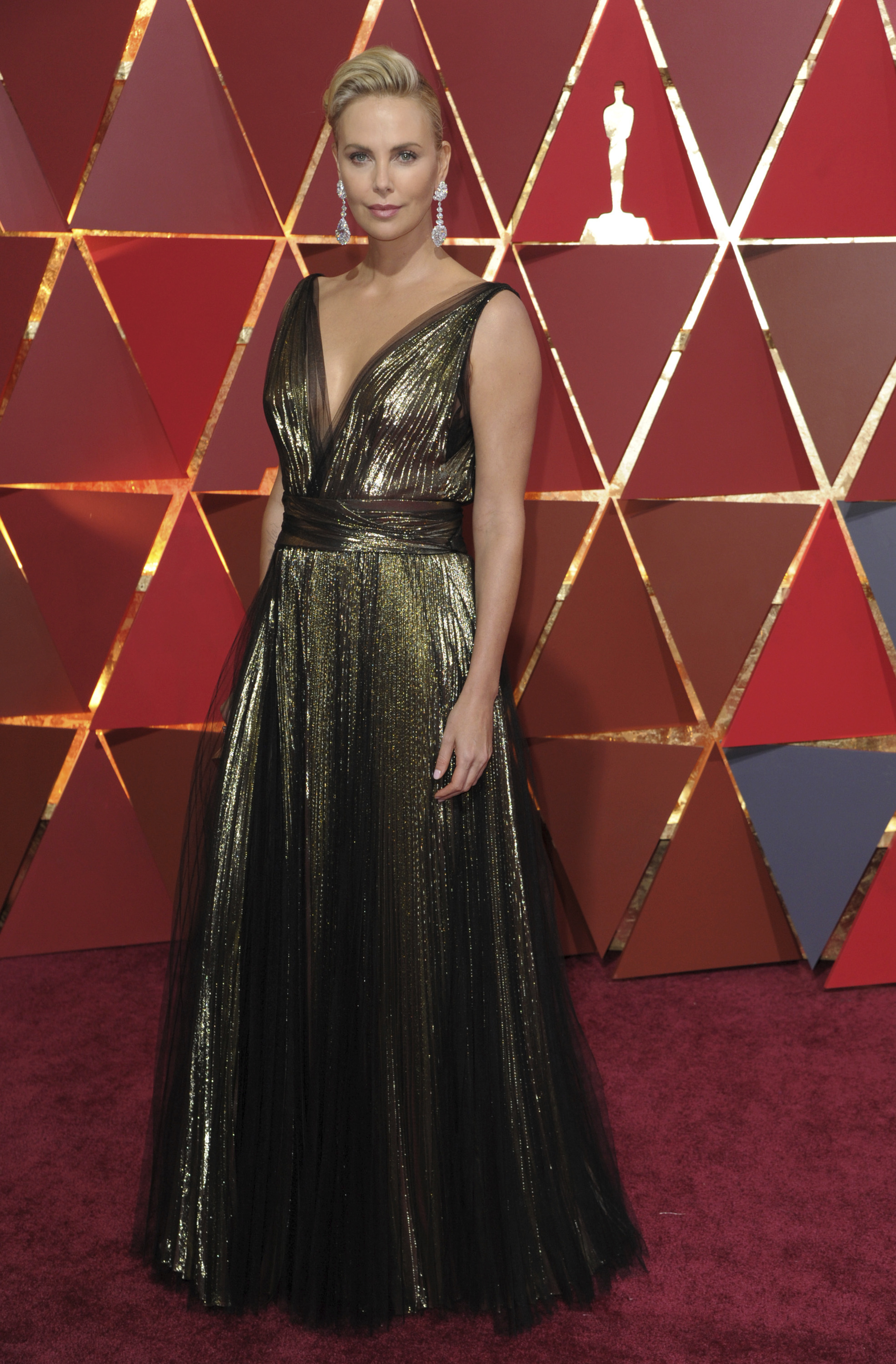 Charlize Theron arrives at the Oscars on Sunday, Feb. 26, 2017, at the Dolby Theatre in Los Angeles. (Photo by Richard Shotwell/Invision/AP)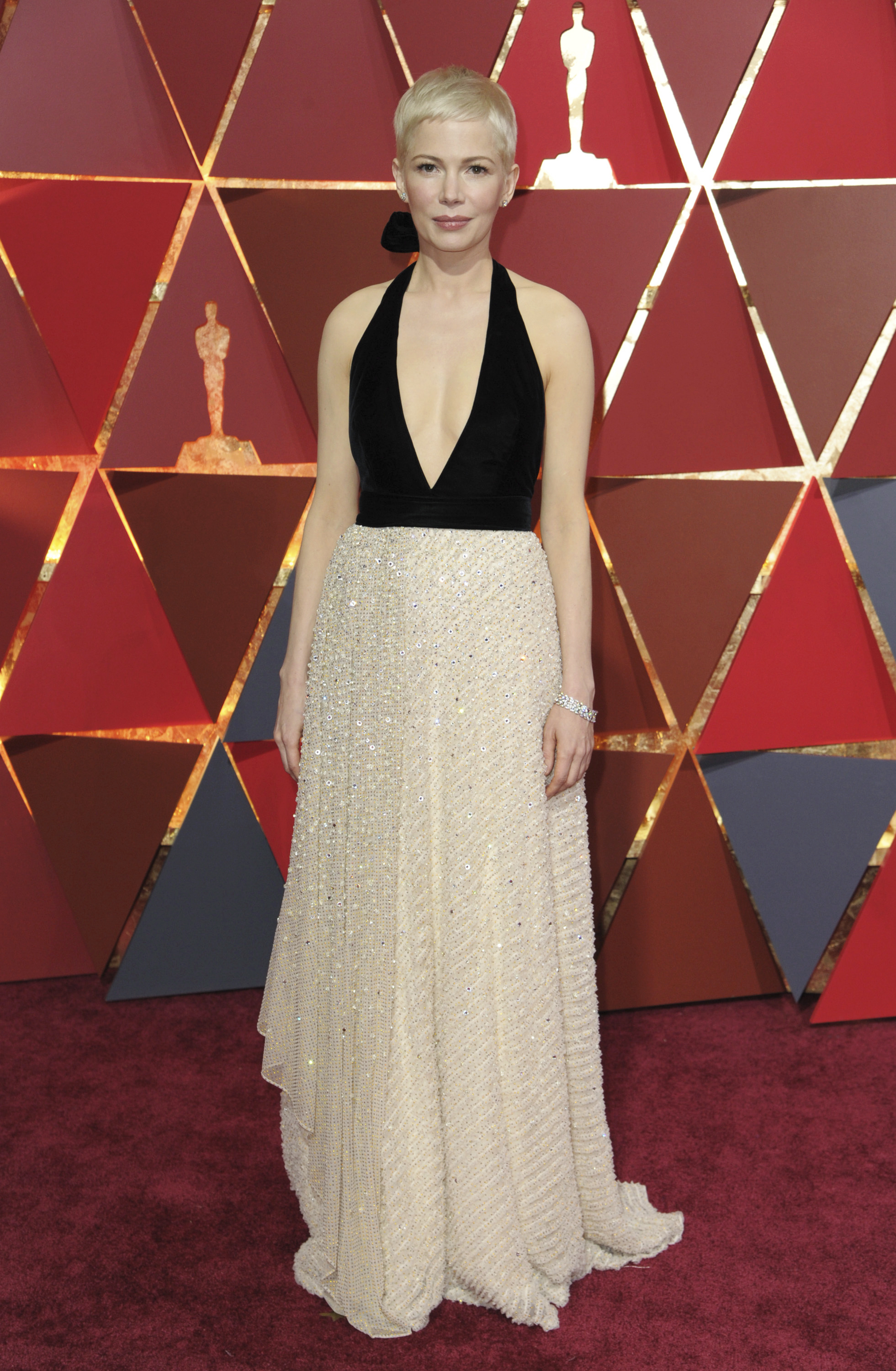 Michelle Williams arrives at the Oscars on Sunday, Feb. 26, 2017, at the Dolby Theatre in Los Angeles. (Photo by Richard Shotwell/Invision/AP)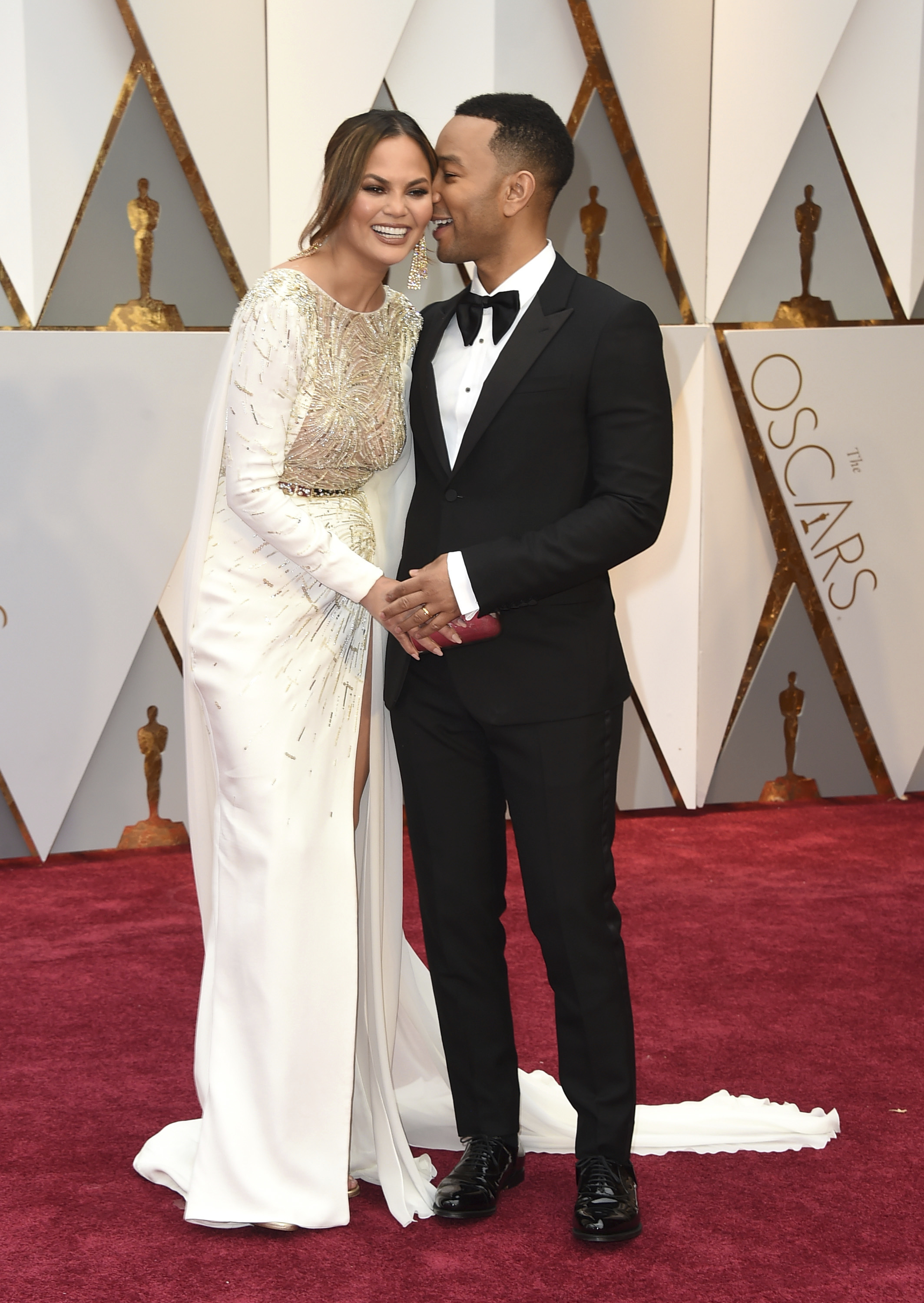 Chrissy Teigen, left, and John Legend arrive at the Oscars on Sunday, Feb. 26, 2017, at the Dolby Theatre in Los Angeles. (Photo by Jordan Strauss/Invision/AP)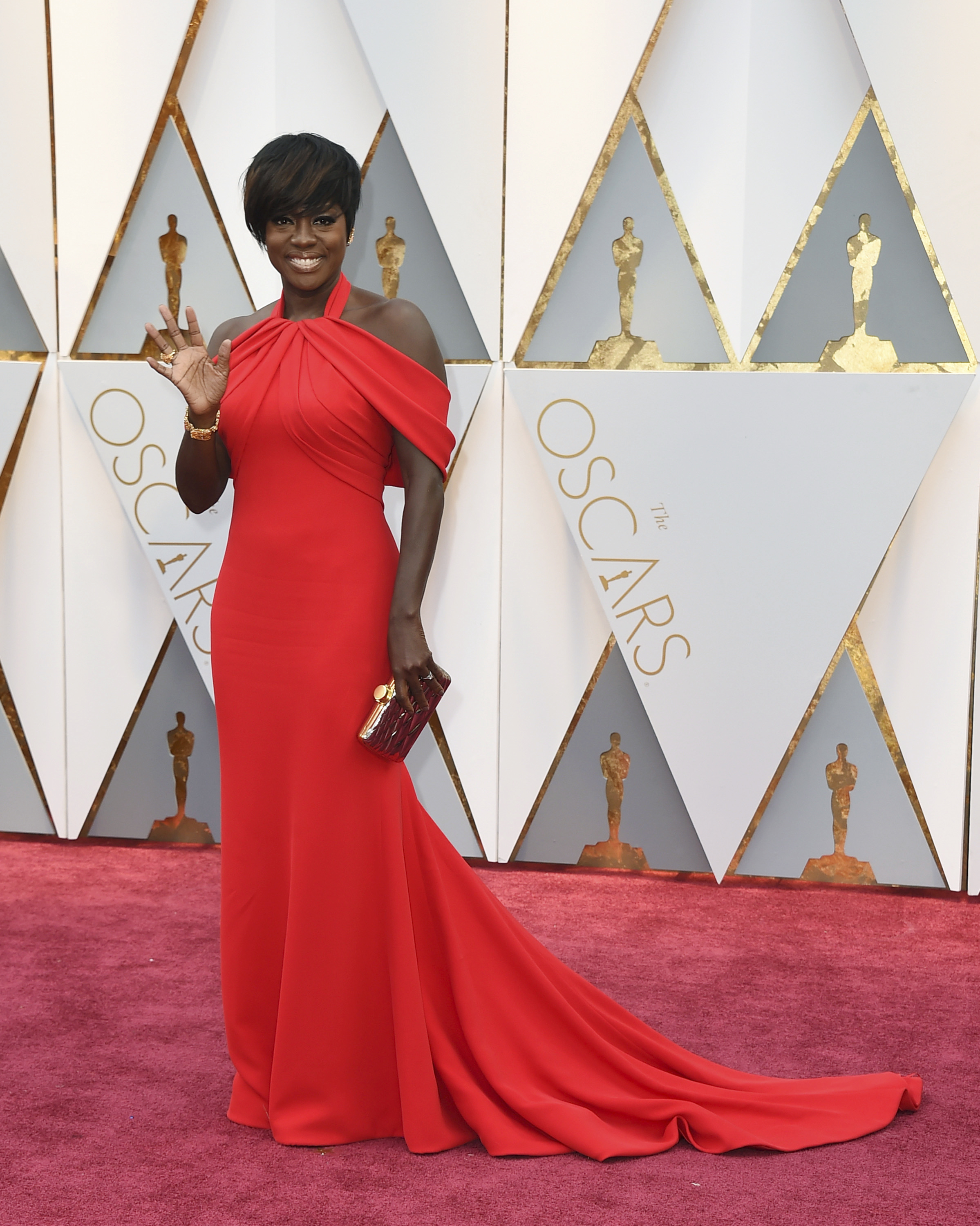 Viola Davis arrives at the Oscars on Sunday, Feb. 26, 2017, at the Dolby Theatre in Los Angeles. (Photo by Jordan Strauss/Invision/AP)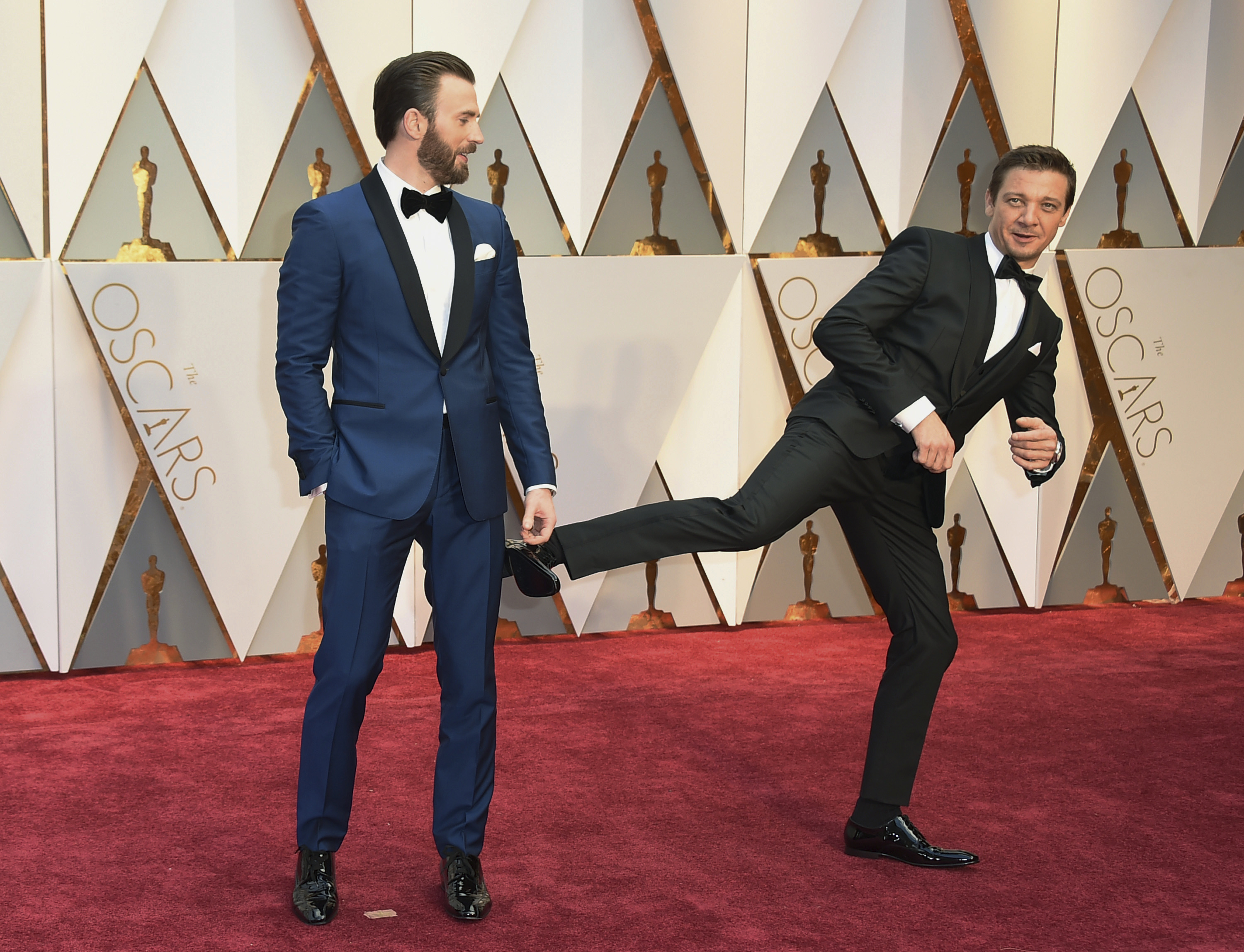 Chris Evans, left, and Jeremy Renner arrive at the Oscars on Sunday, Feb. 26, 2017, at the Dolby Theatre in Los Angeles. (Photo by Jordan Strauss/Invision/AP)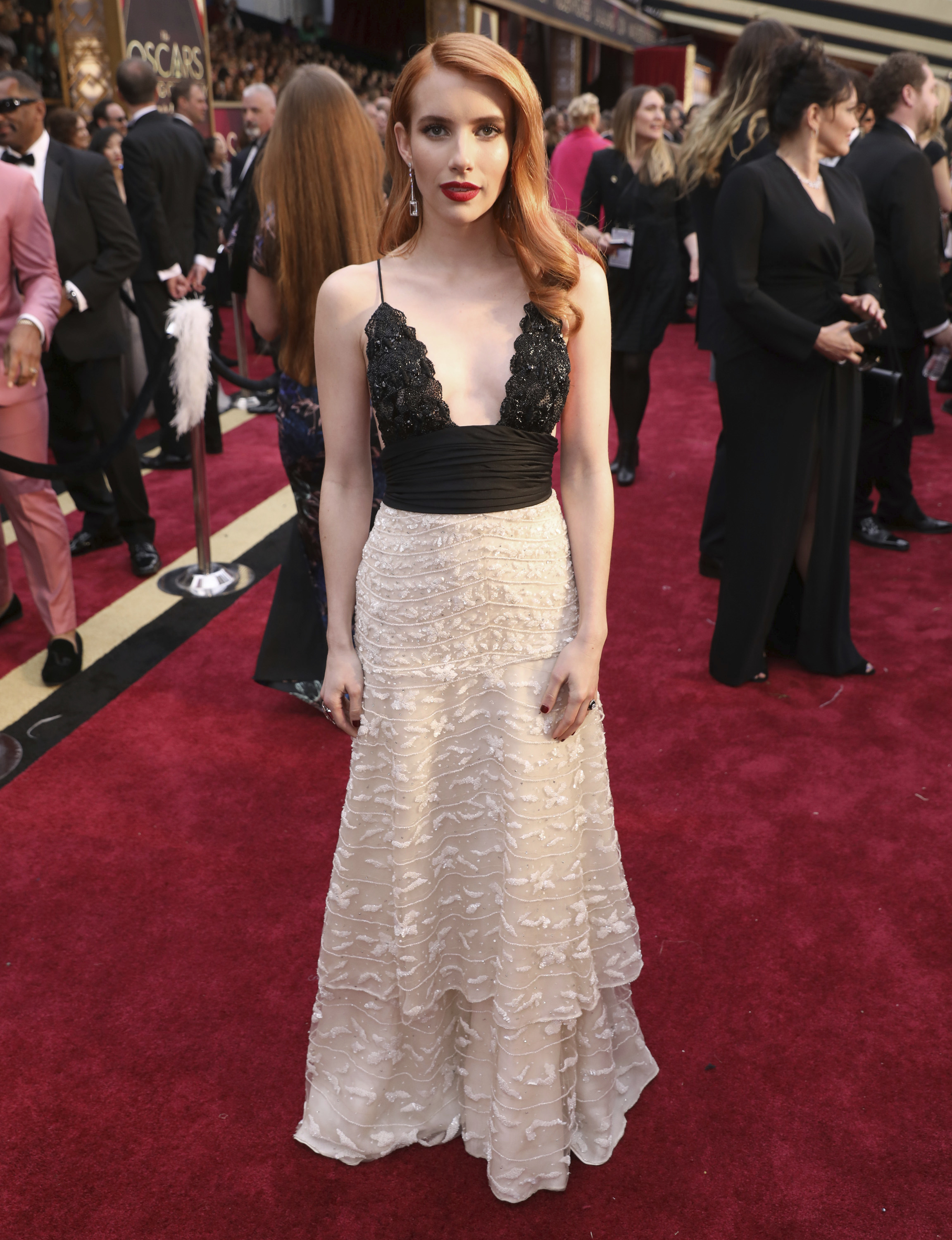 Emma Roberts arrives at the Oscars on Sunday, Feb. 26, 2017, at the Dolby Theatre in Los Angeles. (Photo by Matt Sayles/Invision/AP)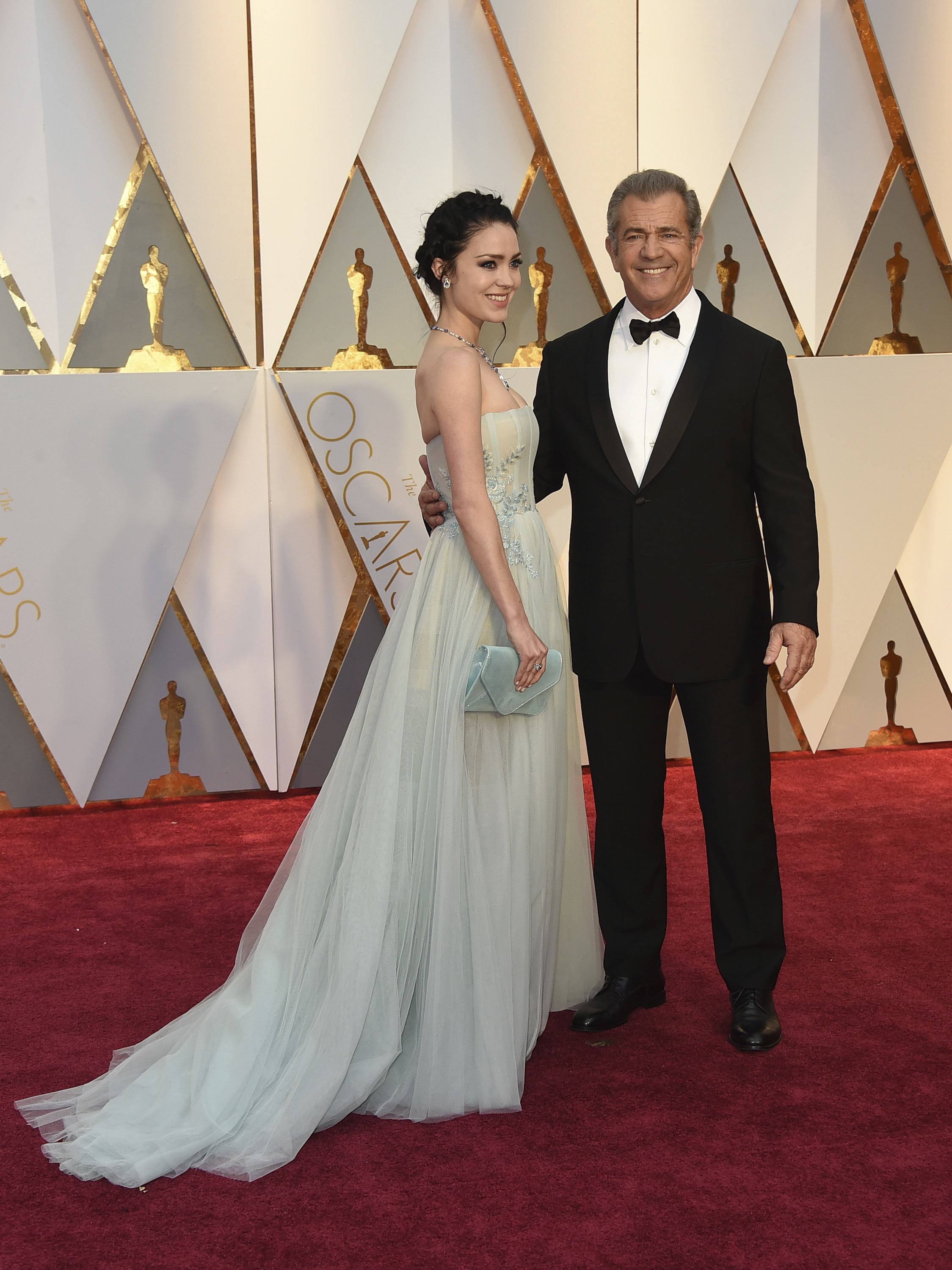 Rosalind Ross, left, and Mel Gibson arrive at the Oscars on Sunday, Feb. 26, 2017, at the Dolby Theatre in Los Angeles. (Photo by Jordan Strauss/Invision/AP)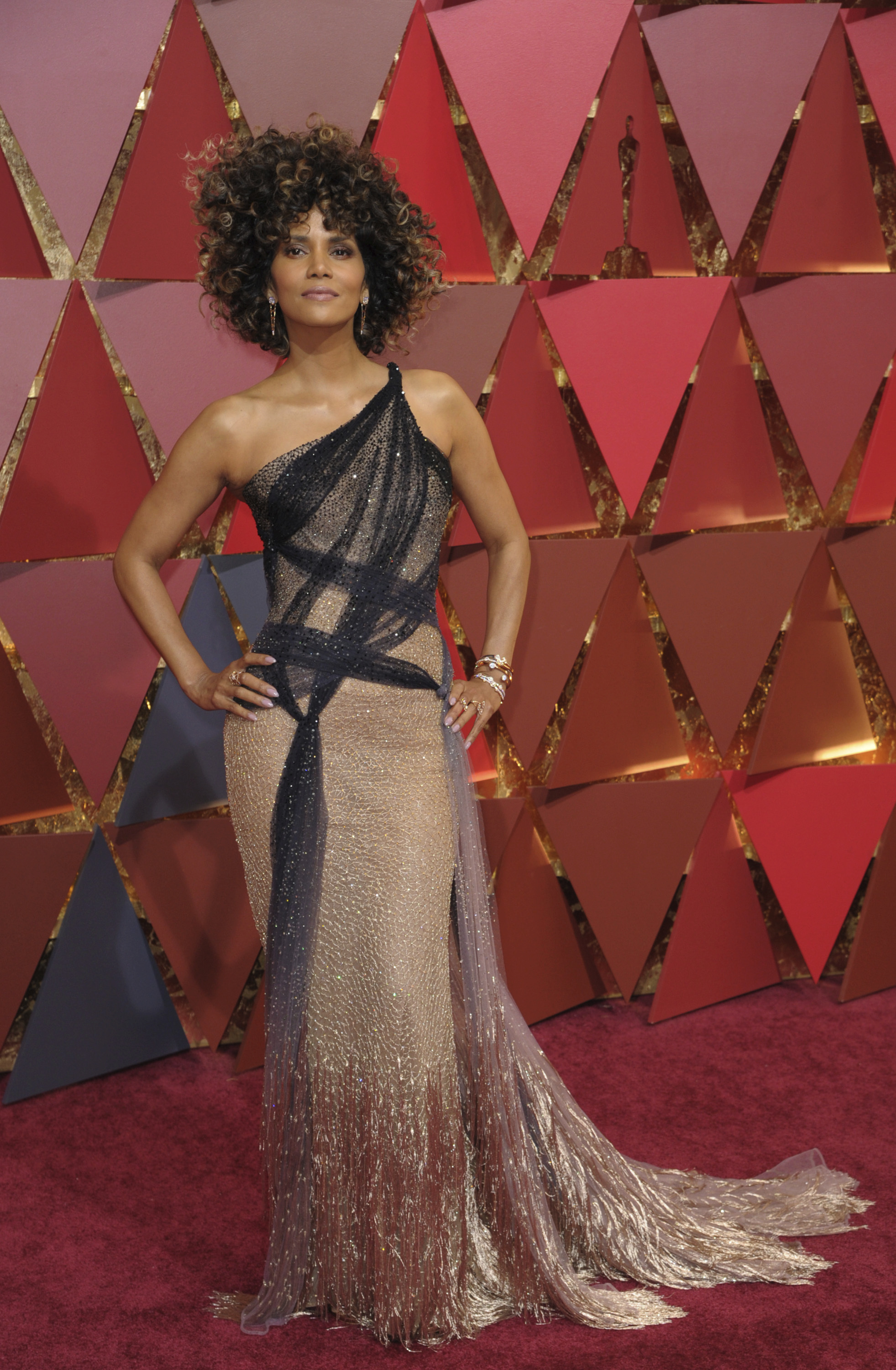 Halle Berry arrives at the Oscars on Sunday, Feb. 26, 2017, at the Dolby Theatre in Los Angeles. (Photo by Richard Shotwell/Invision/AP)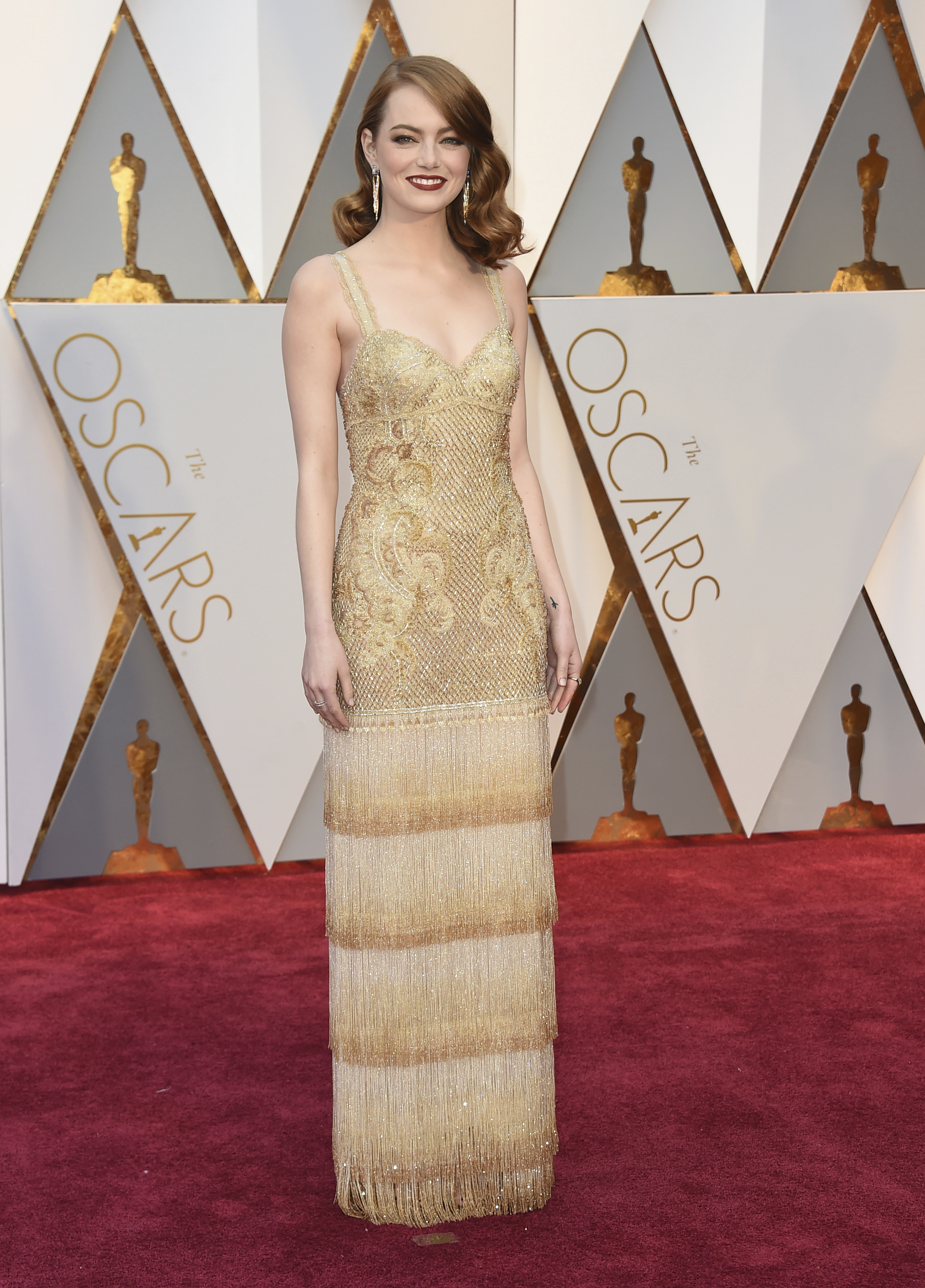 Emma Stone arrives at the Oscars on Sunday, Feb. 26, 2017, at the Dolby Theatre in Los Angeles. (Photo by Jordan Strauss/Invision/AP)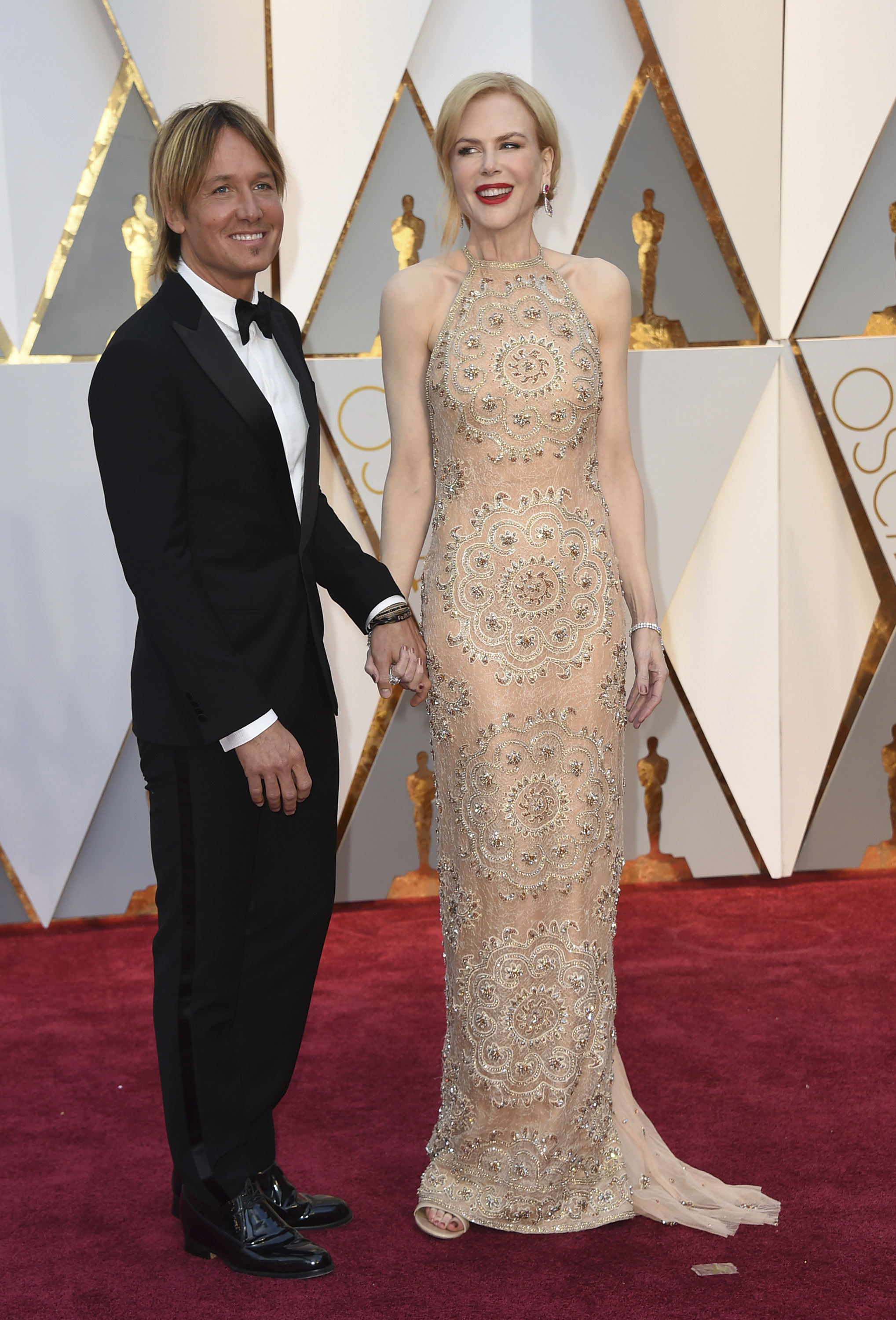 Keith Urban, left, and Nicole Kidman arrive at the Oscars on Sunday, Feb. 26, 2017, at the Dolby Theatre in Los Angeles. (Photo by Jordan Strauss/Invision/AP)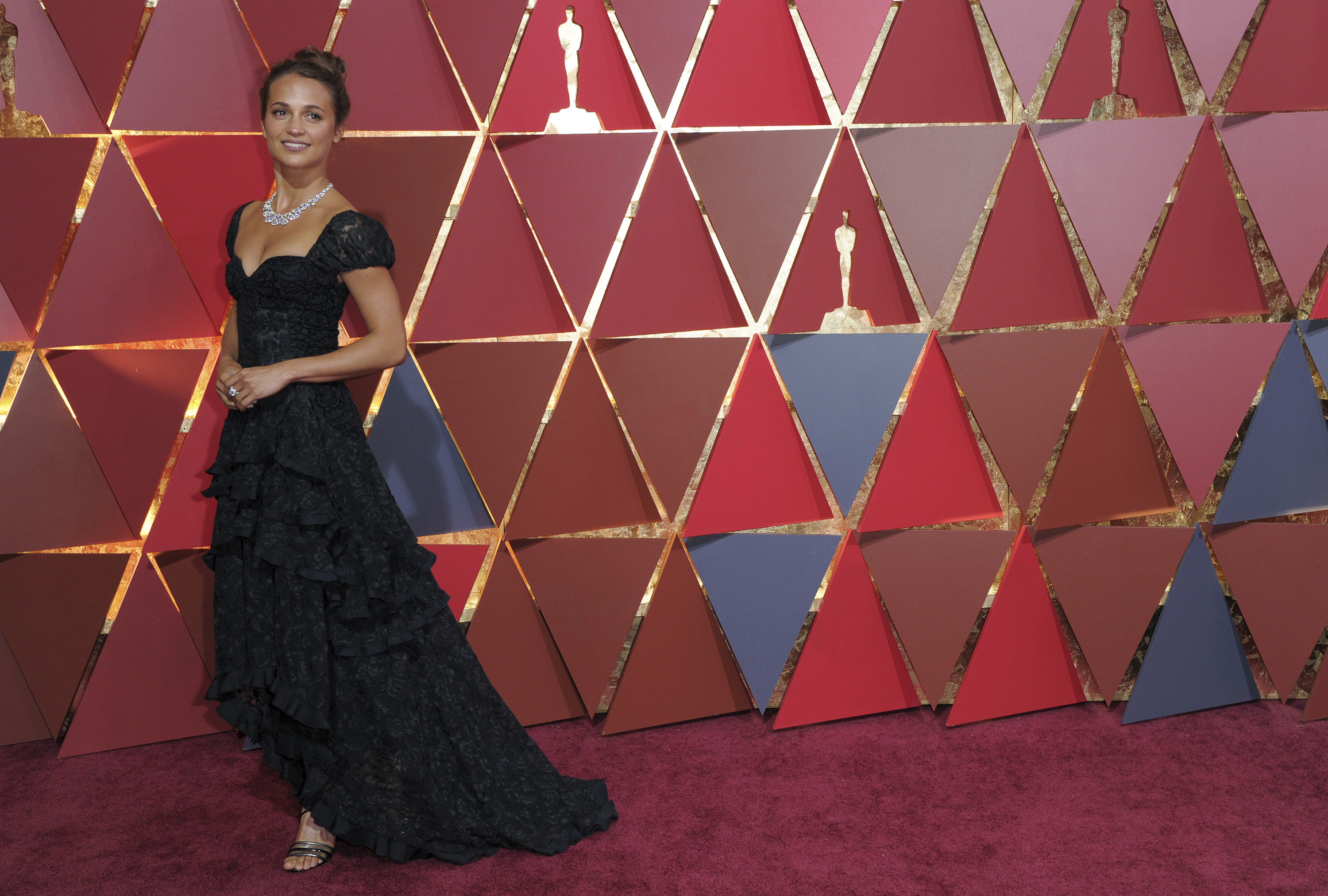 Alicia Vikander arrives at the Oscars on Sunday, Feb. 26, 2017, at the Dolby Theatre in Los Angeles. (Photo by Richard Shotwell/Invision/AP)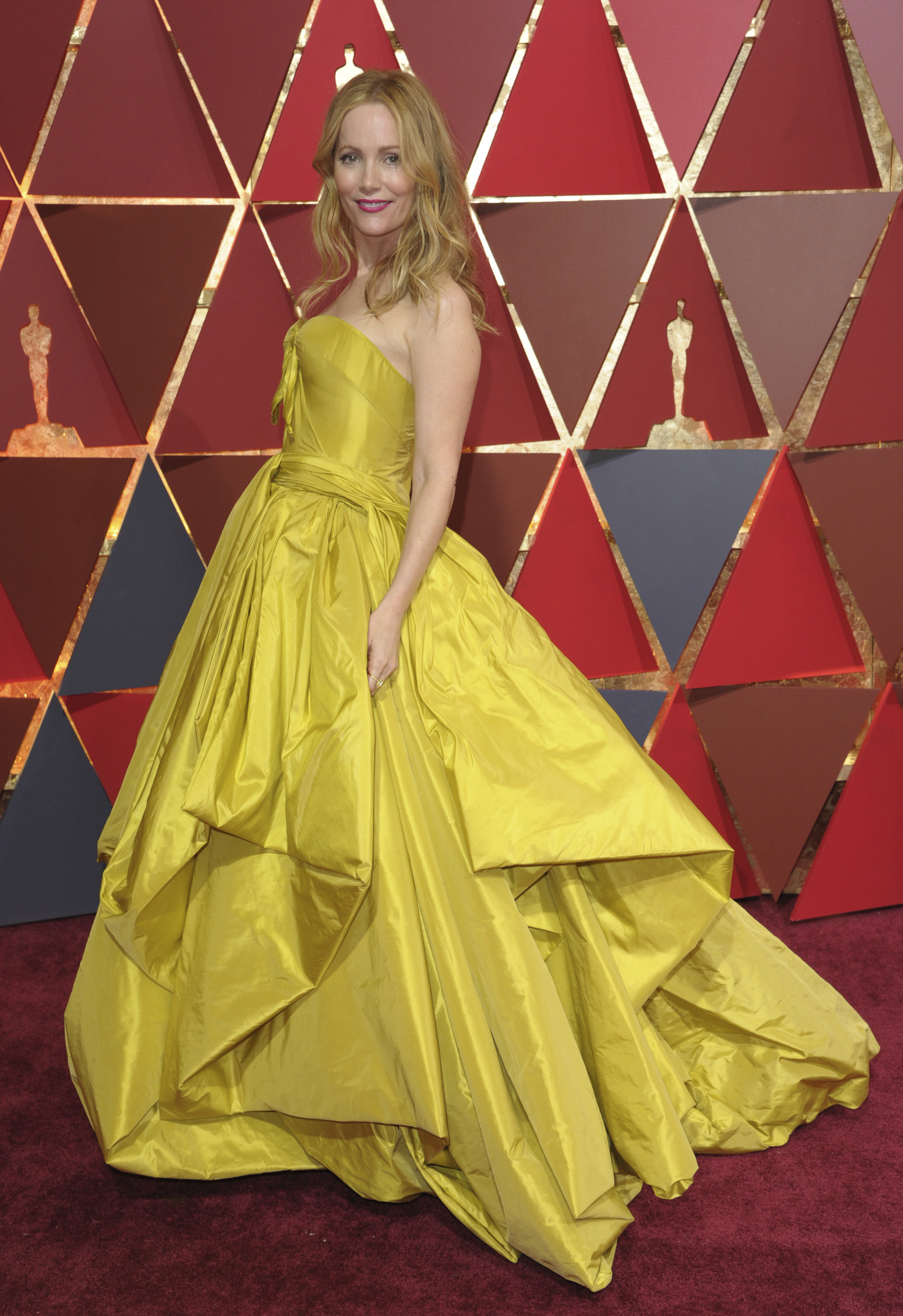 Leslie Mann arrives at the Oscars on Sunday, Feb. 26, 2017, at the Dolby Theatre in Los Angeles. (Photo by Richard Shotwell/Invision/AP)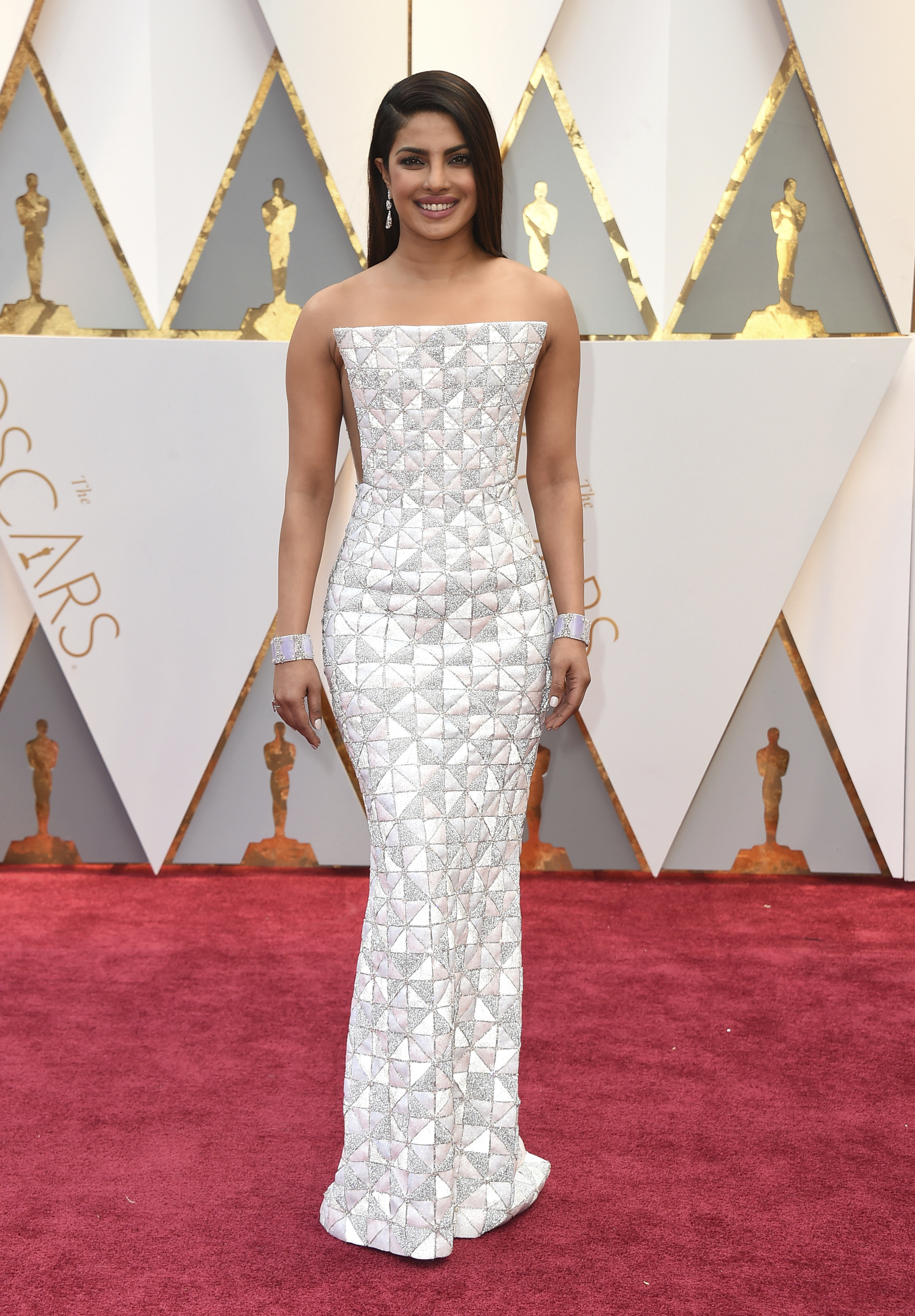 Priyanka Chopra arrives at the Oscars on Sunday, Feb. 26, 2017, at the Dolby Theatre in Los Angeles. (Photo by Jordan Strauss/Invision/AP)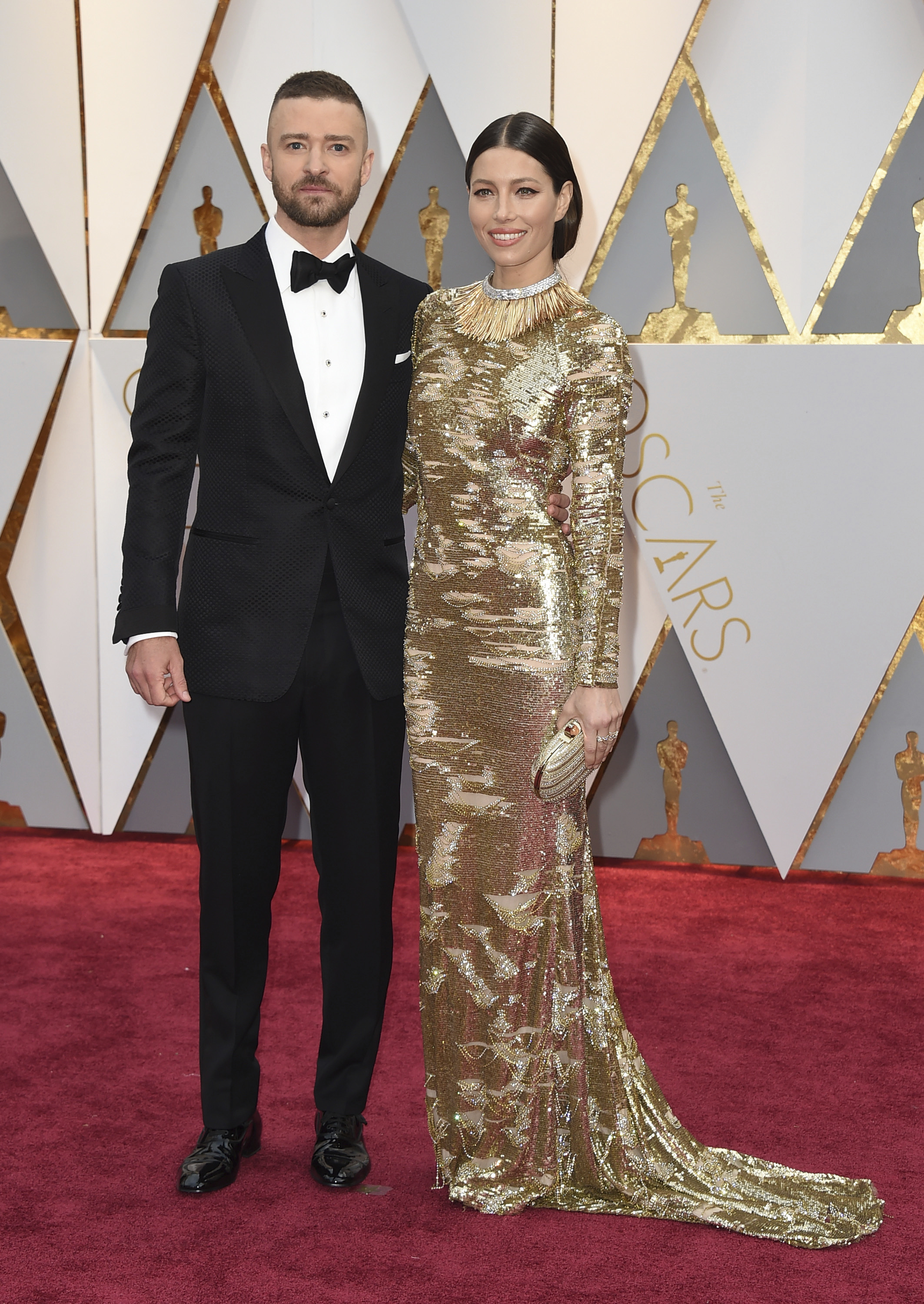 Justin Timberlake, left, and Jessica Biel arrive at the Oscars on Sunday, Feb. 26, 2017, at the Dolby Theatre in Los Angeles. (Photo by Jordan Strauss/Invision/AP)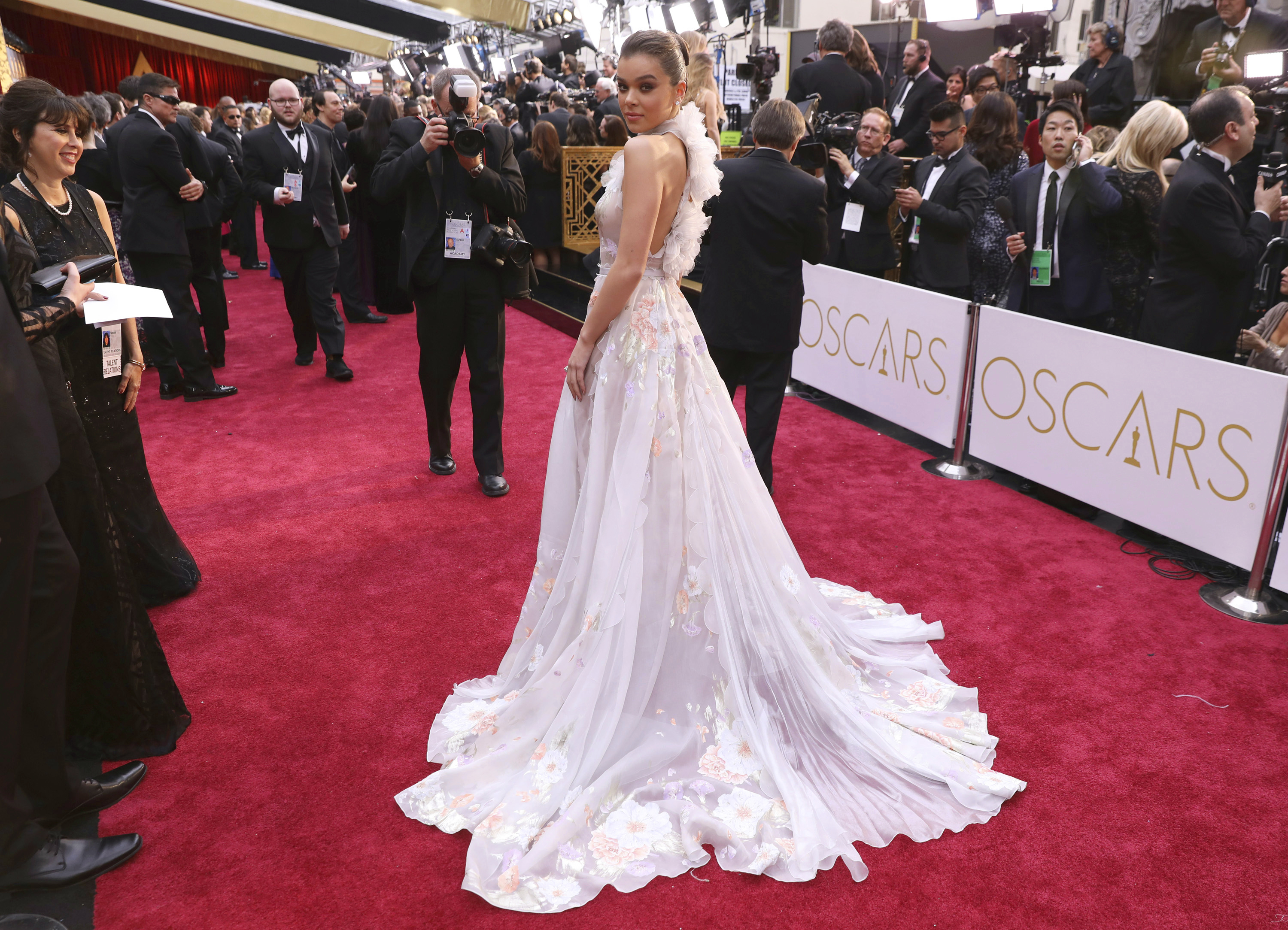 Hailee Steinfeld arrives at the Oscars on Sunday, Feb. 26, 2017, at the Dolby Theatre in Los Angeles. (Photo by Matt Sayles/Invision/AP)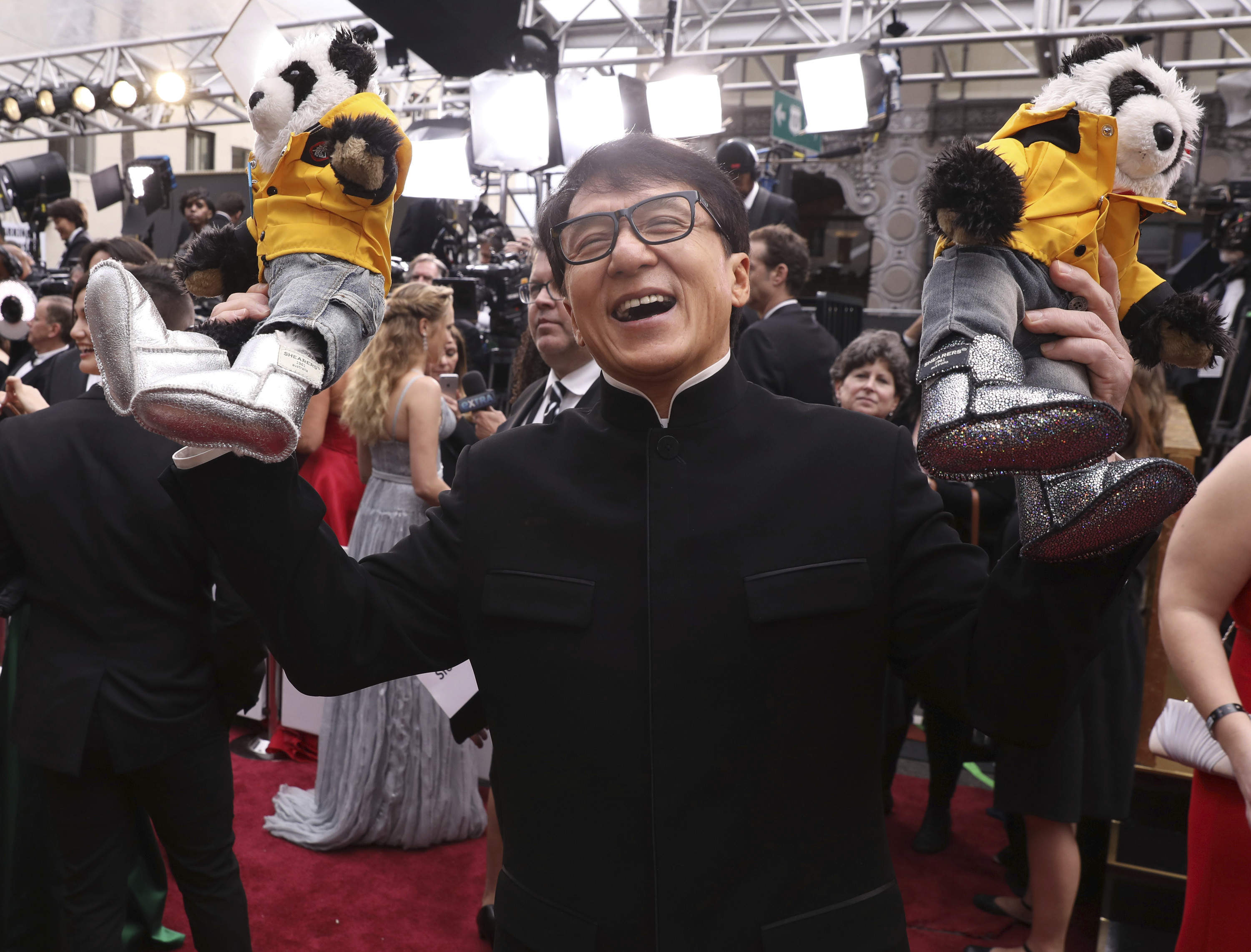 Jackie Chan arrives at the Oscars on Sunday, Feb. 26, 2017, at the Dolby Theatre in Los Angeles. (Photo by Matt Sayles/Invision/AP)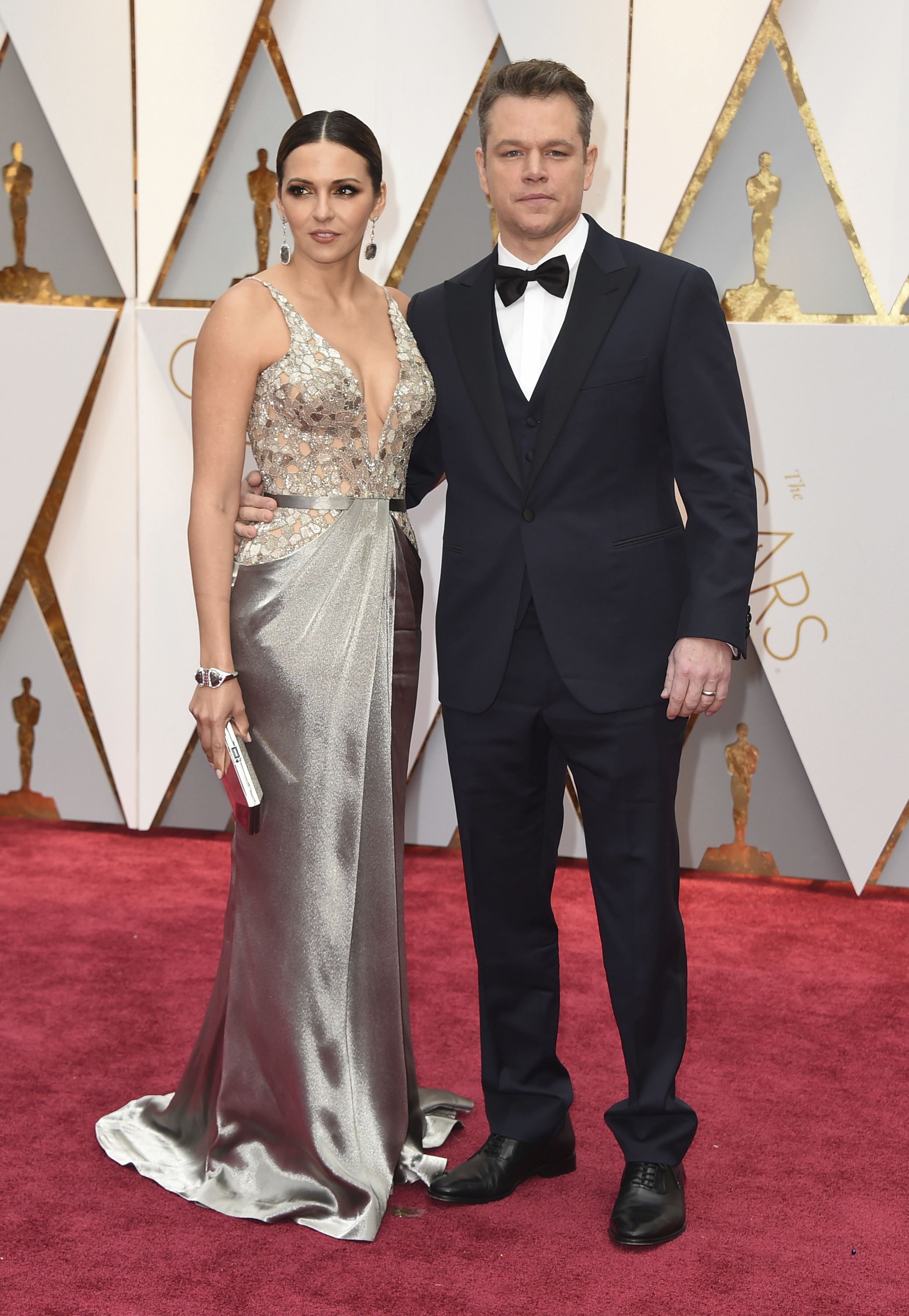 Luciana Barroso, left, and Matt Damon arrive at the Oscars on Sunday, Feb. 26, 2017, at the Dolby Theatre in Los Angeles. (Photo by Jordan Strauss/Invision/AP)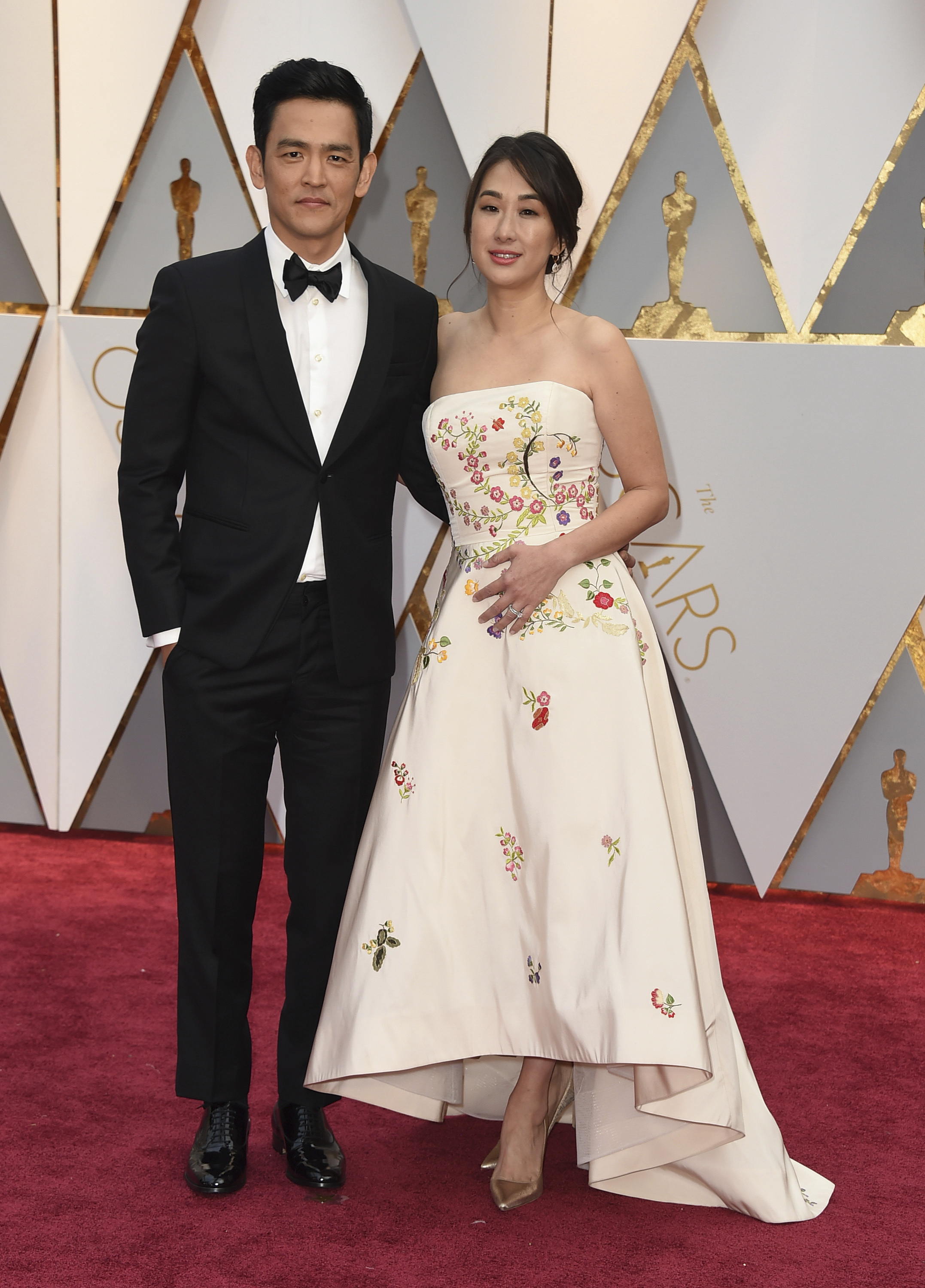 John Cho, left, and Kerri Higuchi arrive at the Oscars on Sunday, Feb. 26, 2017, at the Dolby Theatre in Los Angeles. (Photo by Jordan Strauss/Invision/AP)